Whether you want a list of bachelorette party Instagram captions to share the fun you're having with the bride or you're excited to get to go to a bachelorette party soon, this list of captions about bachelorette parties will make sure that your pictures really do say it all (with a little help).
Bachelorette party quotes express everything from the craziness of a wild night out with a group of girls to the love that you feel for your best friends, and you can use these bachelorette party sayings to help the bride celebrate her last days, weeks, or months, before she says the big "I do" and her life changes forever (in a good way!)
Bookmark this list of Instagram captions about bachelorette parties, ranging from cute bachelorette party Instagram captions to short bachelorette party Instagram captions to deep and meaningful bachelorette party Instagram captions and use more than one if you've got more than one photo to use!
1. Bachelorette party life!
2. Last fling before the ring.
3. Hangovers are temporary. Bachelortte party stories are forever.
4. Team bride.
5. Before she is his bride, let's spend one night by her side.
6. Bachelorette support crew.
7. No more days of being single and ready to mingle.
8. It's up to us to give her a night she never remembers!
9. Vino and vows.
10. Our girl is getting married!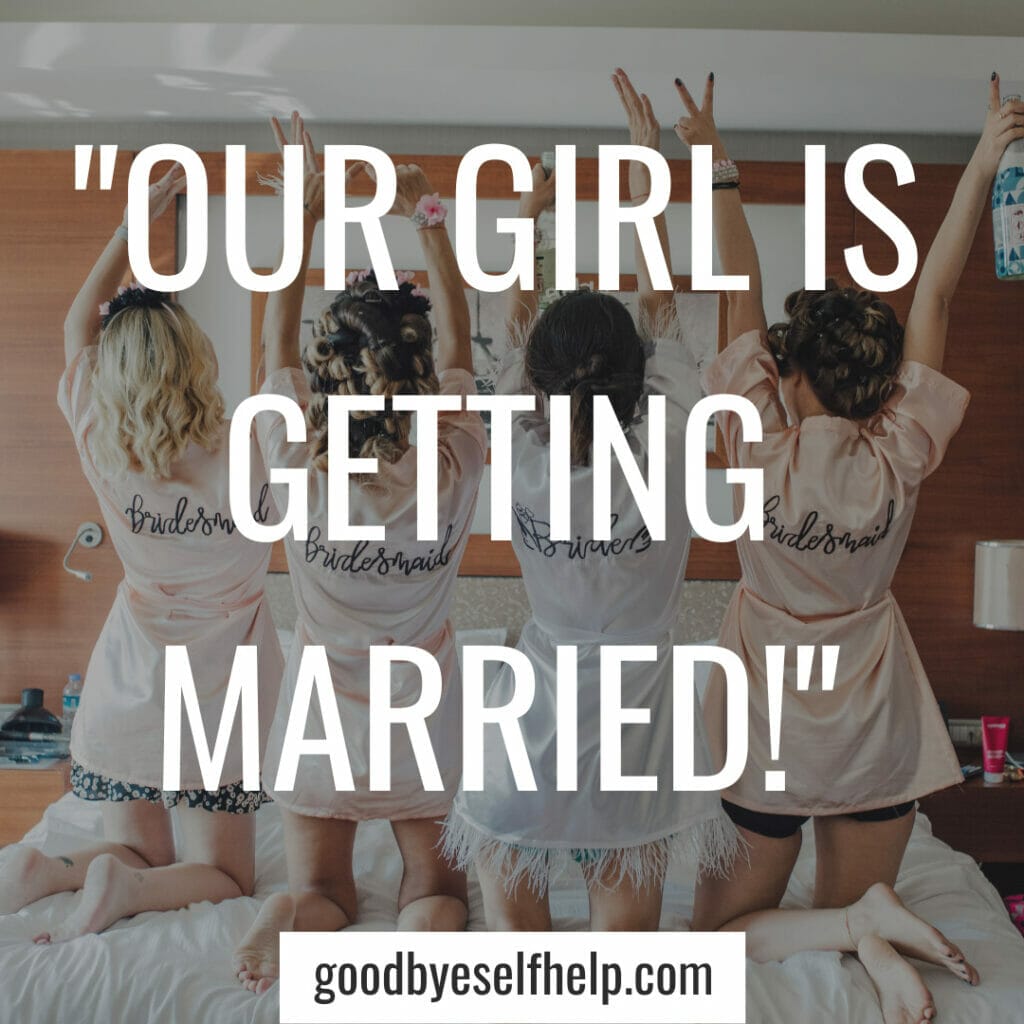 11. Soon to be a Mrs.
12. Keep calm and get your bachelorette on.
13. The one where she gets married.
14. Hen party.
15. Before she says "I do," let's have a drink or two.
16. Bride so hard.
17. Bride's besties.
18. Miss to Mrs.
19. Look like a beauty, drink like a beast.
20. She's the wife of the party.
21. She's tying the knot, buy us a shot!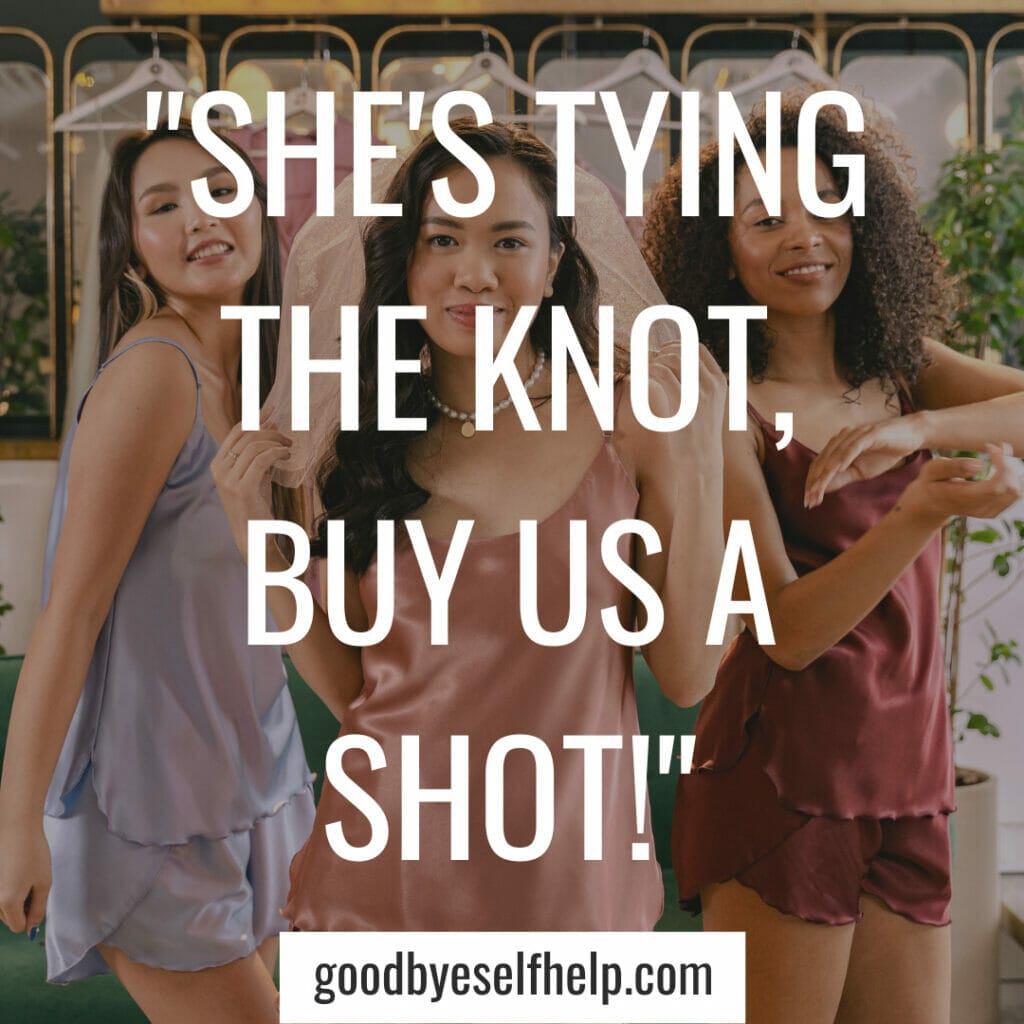 22. Bachelorette party, so we apologize in advance.
23. So we're getting drunk.
23. Cheers and beers and goodbye to the bachelorette years.
24. Bachelorette party bash.
25. Does this ring make me look engaged?
26. What happens at the bachelorette party stays at the bachelorette party.
27. The one where we have a bachelorette party.
28. Single for the very last time.
29. Get in loser, it's the bachelorette!
30. Engaged AF.
31. The party don't start til we walk in.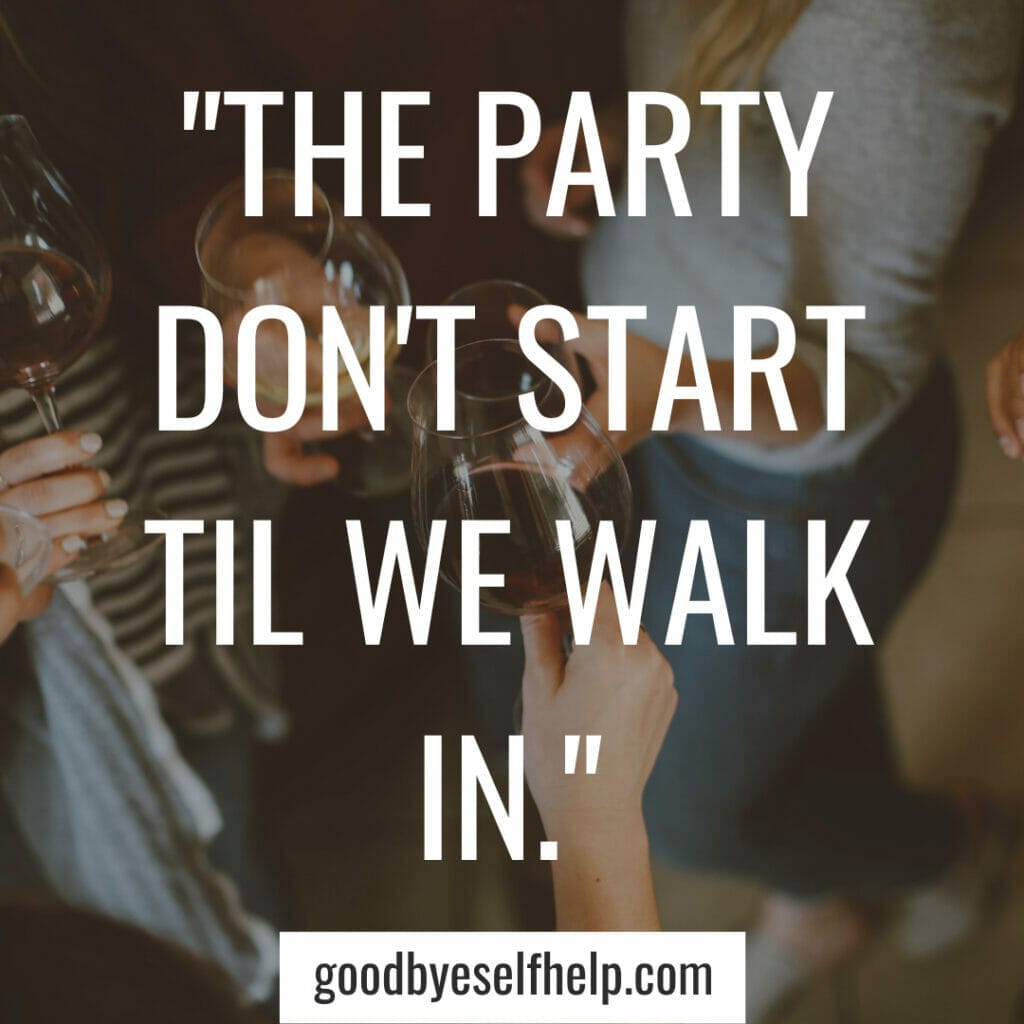 32. here comes the bachelorette party.
33. One tequila, two tequila, three tequila, floor.
34. Palm springs before the rings.
35. Bride tribe.
36. Cocktails and fun under the sun.
37. Good times and tan lines.
38. Where my bridesmaids at?
39. Fiesta, siesta, tequila, repeat.
40. Bride's squad.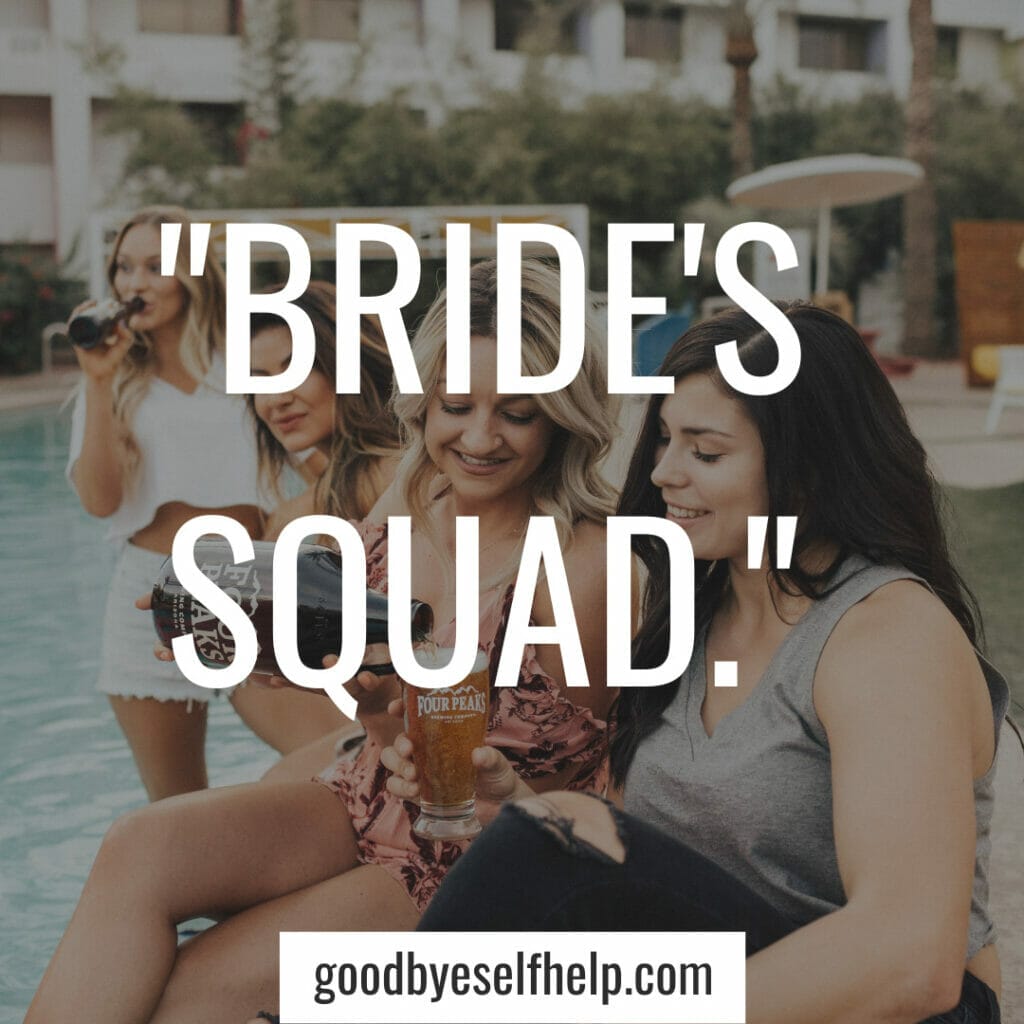 41. Bride's entourage.
42. Bride posse.
43. Bridal brunch bunch.
44. If lost, please return me to the bachelorette party.
45. You can't sip with us.
46. Bridin' dirty.
47. Pop the champagne, I'm changing my last name.
48. The bride is always right.
49. Living the bachelorette party life.
50. Let's go, girl's.
51. Bride's last disco.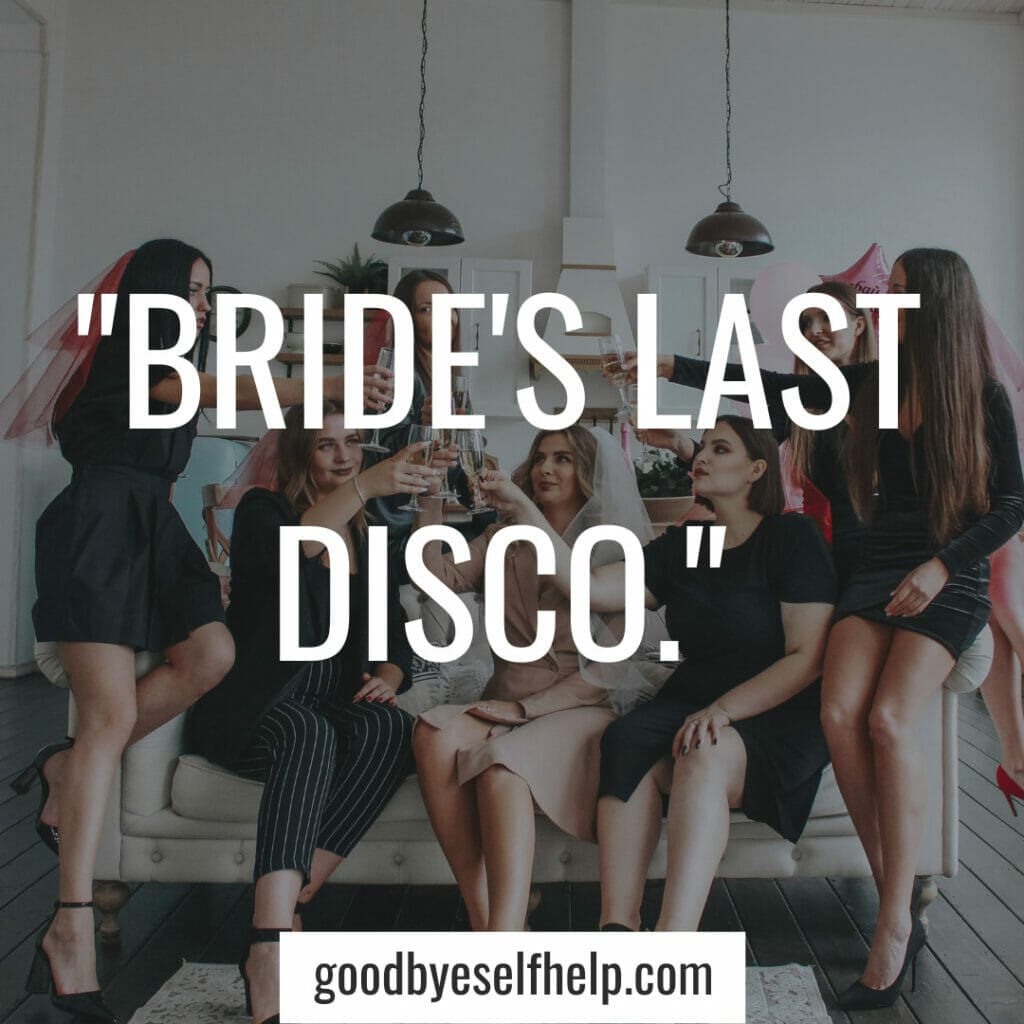 52. Bride's last rodeo.
53. Bach babes.
54. When I sip, you sip, we sip.
55. Vegas now, vows later.
56. Drink, drank, drunk.
57. Hola, baches!
58. Caution: Bachelorette Party in progress.
59. Kidnapping the bride.
60. No boys allowed!
61. Wishing you a beautiful and happy future together.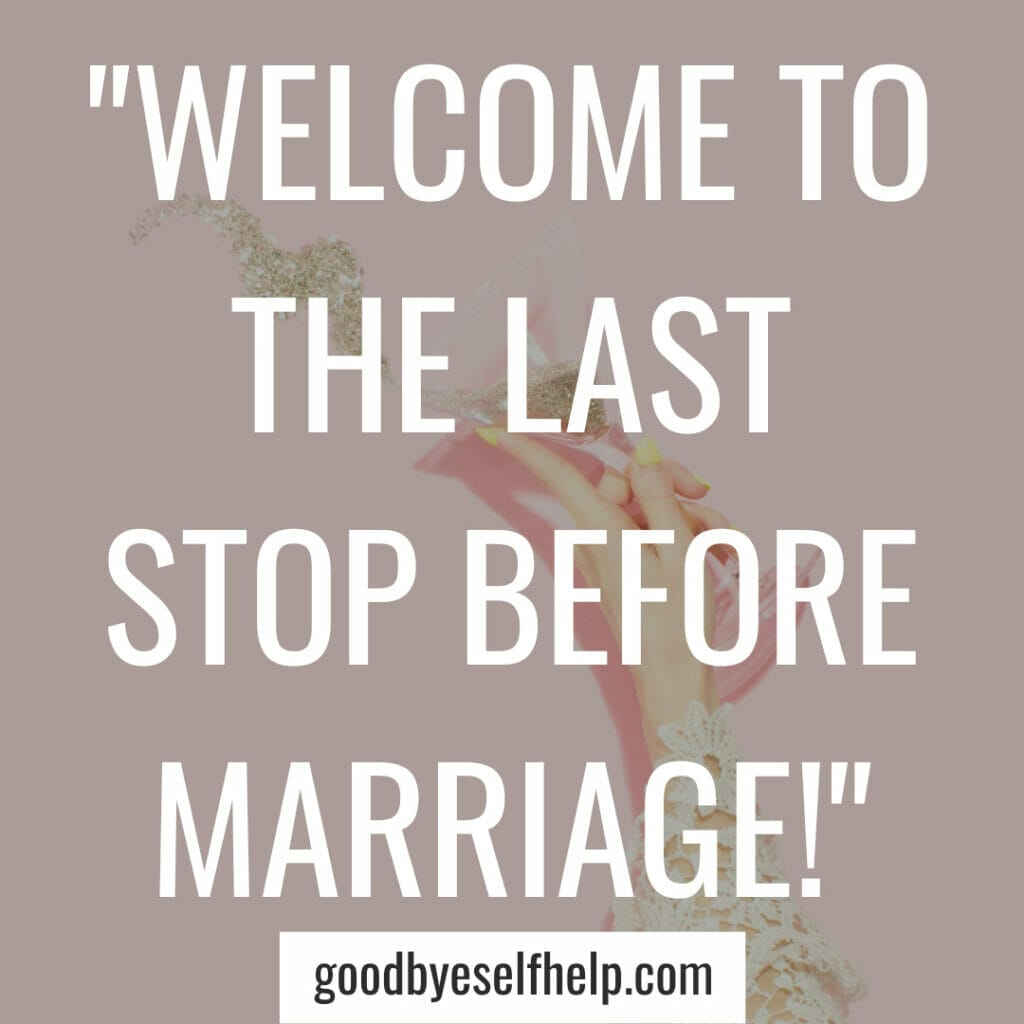 62. Welcome to the last stop before marriage!
63. Smashed in love.
64. Girl's night out, you need to watch out.
65. You deserve a bachelorette party to remember.
66. Try to avoid panicking, we're on a bachelorette party.
67. Wait, it's my bachelorette party!
68. Giddy up, girls!
69. Soon to be married.
70. Brews before "I Dos"
71. Brides mates.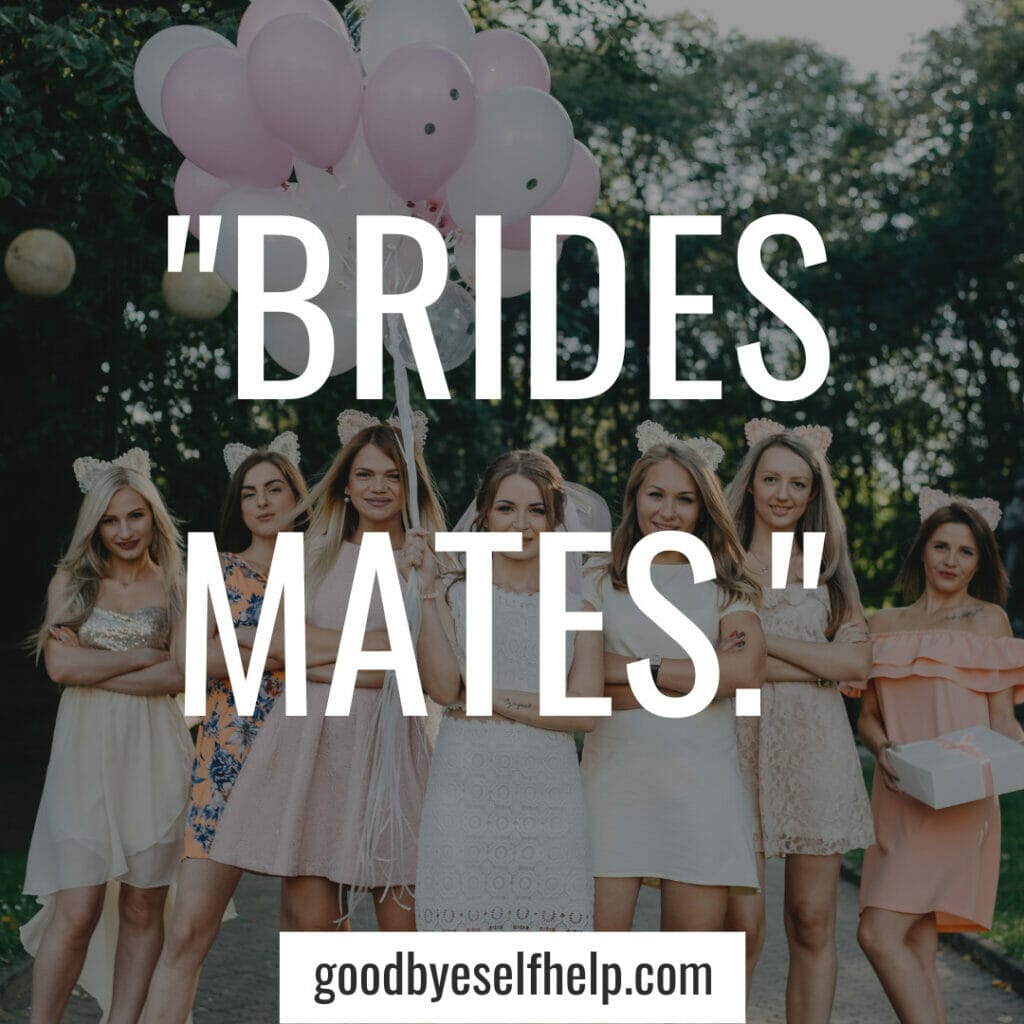 72. Let's get naught-i.
73. Sun, sand, and a drink in my hand.
74. Girls just wanna have fun.
75. I'll bring the party.
76. Kiss this bachelorette goodbye.
77. Here's to a bachelorette party we will (hopefully) remember tomorrow.
78. I make pour decisions.
79. Stop and smell the rose.
80. Pour the wine, his last name is mine.
81. Chardon-heyyyy!
82. Bachelorette party bash.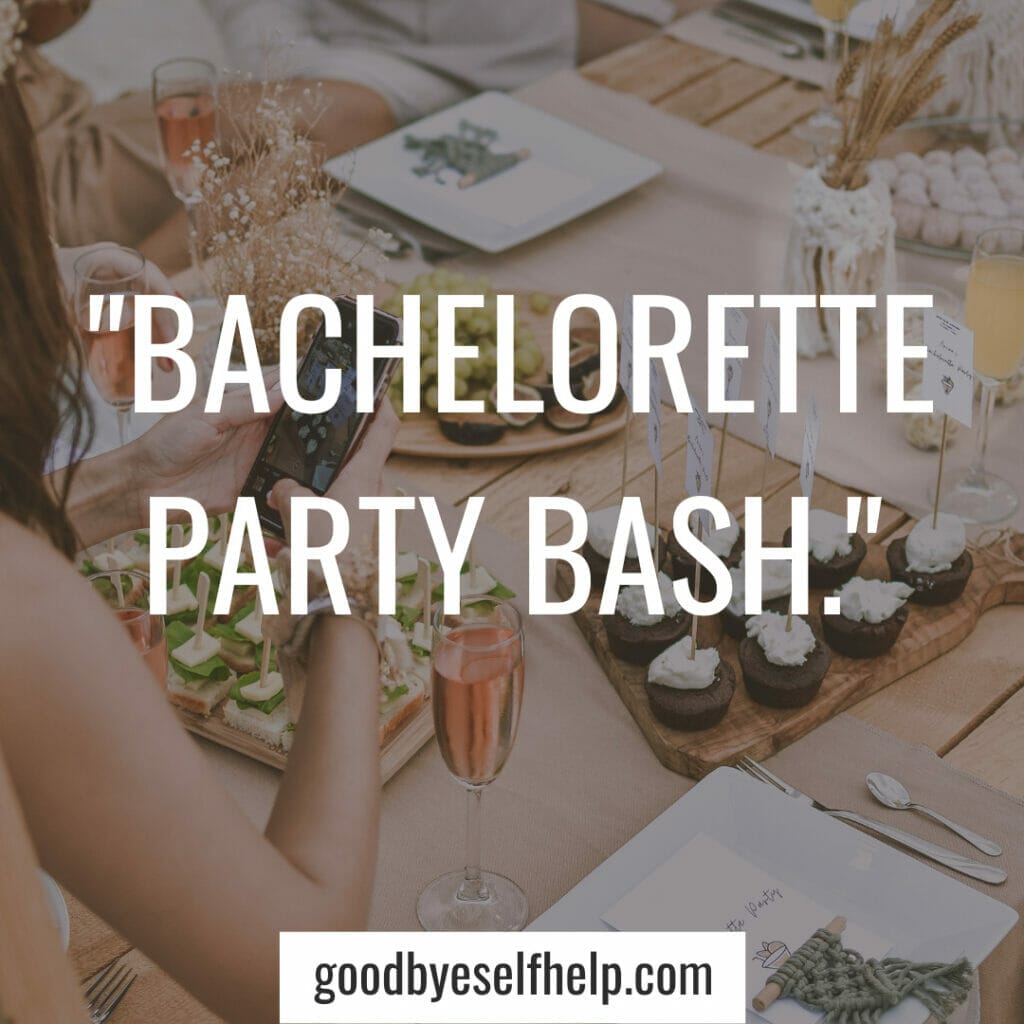 83. Cruising like a bachelorette party.
84. Buy me a beer, my wedding is near.
85. One more night, let's do it right.
86. Looking forward to the bachelorette party.
87. I believe in bachelorette parties.
88. Hoping this bachelorette party doesn't come up in the speeches.
89. Nothing better than a bachelorette.
90. We're poppin bottles.
91. RIP single nights.
92. She's getting married!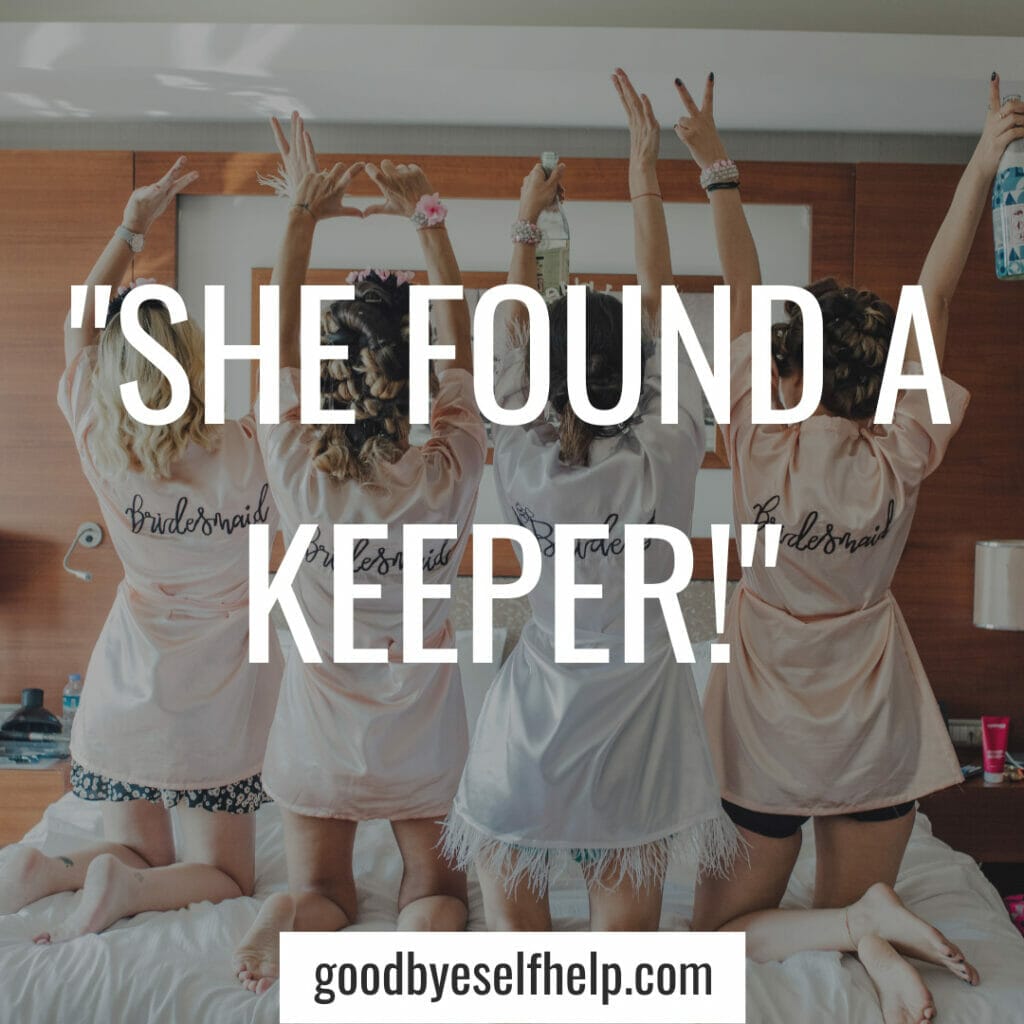 93. Friends, fun, and bachelorette parties.
94. She found a keeper!
95. Out on the town for the bachelorette.
96. Bachelorette party mode on.
97. Bachelorette party: activated.
98. Let's try to limit bachelorette activities to outlet shopping, spa treatments, and carousing until dawn in a 16 person jacuzzi limo.
99. Last ride before she's a bride.
100. Here's to their forever.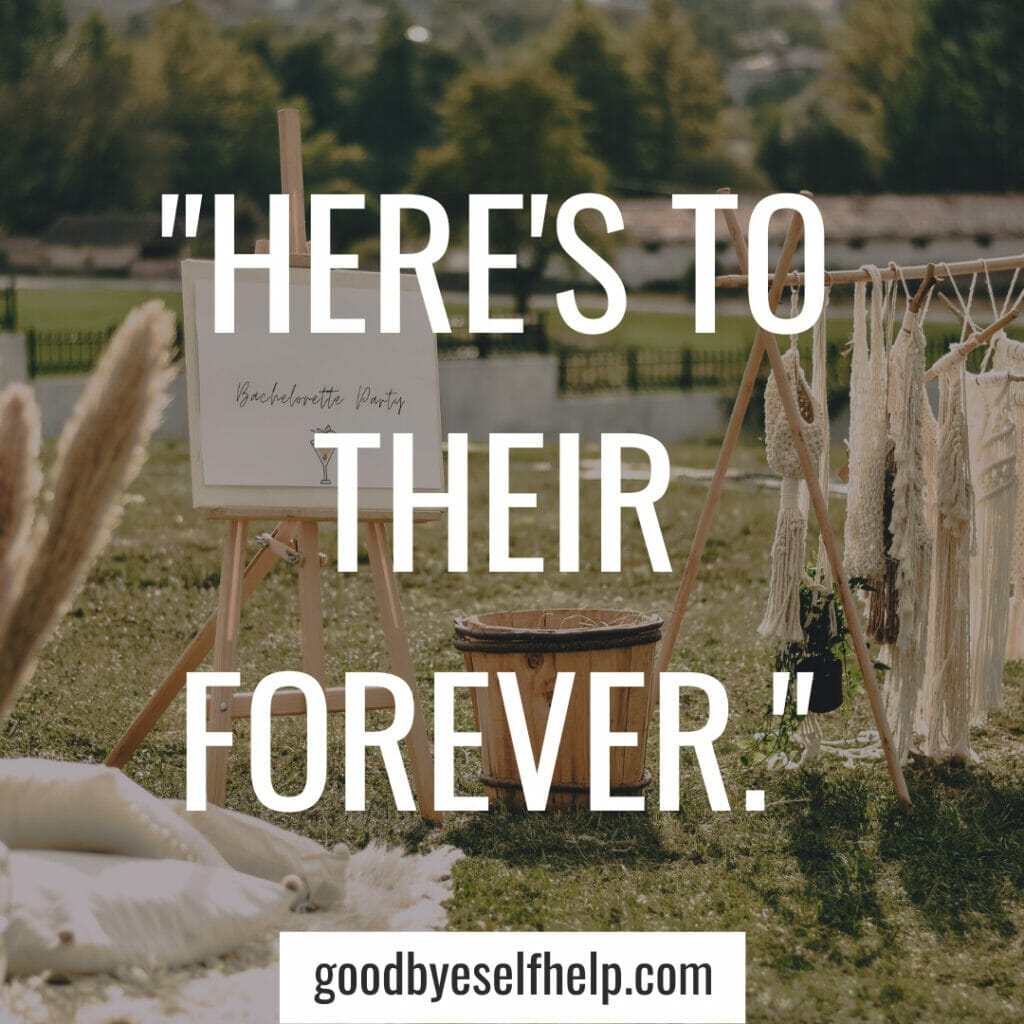 101. We love bachelorettes!
Looking for more Instagram caption guides? Check out all of our Instagram caption guides below!