Whether you want a list of concert Instagram captions to share your latest live music experience or you're excited to get to go to a concert soon, this list of captions about concerts will make sure that your pictures really do say it all (with a little help).
Concert quotes express everything from your love for live music to the happiness that many people feel when seeing their favorite bands and being surrounded by fellow fans, and you can use these concert sayings to connect, tag the band in after the concert, and show everyone what you're up to.
Bookmark this list of Instagram captions about concerts, ranging from cute concert Instagram captions to short concert Instagram captions to deep and meaningful concert Instagram captions and use more than one if you've got more than one photo to use!
1. I don't want this night to ever end.
2. Music is not to hear, it is to feel.
3. Life is short. Buy concert tickets.
4. Concert tickets are my addiction.
5. Sorry, can't be there, always at a concert.
6. Concerts are life.
7. Music is life. That's why our hearts have beats.
8. I'm going to lose my voice tonight.
9. Good music, good friends, good vibes.
10. The finest memories are made on concert nights.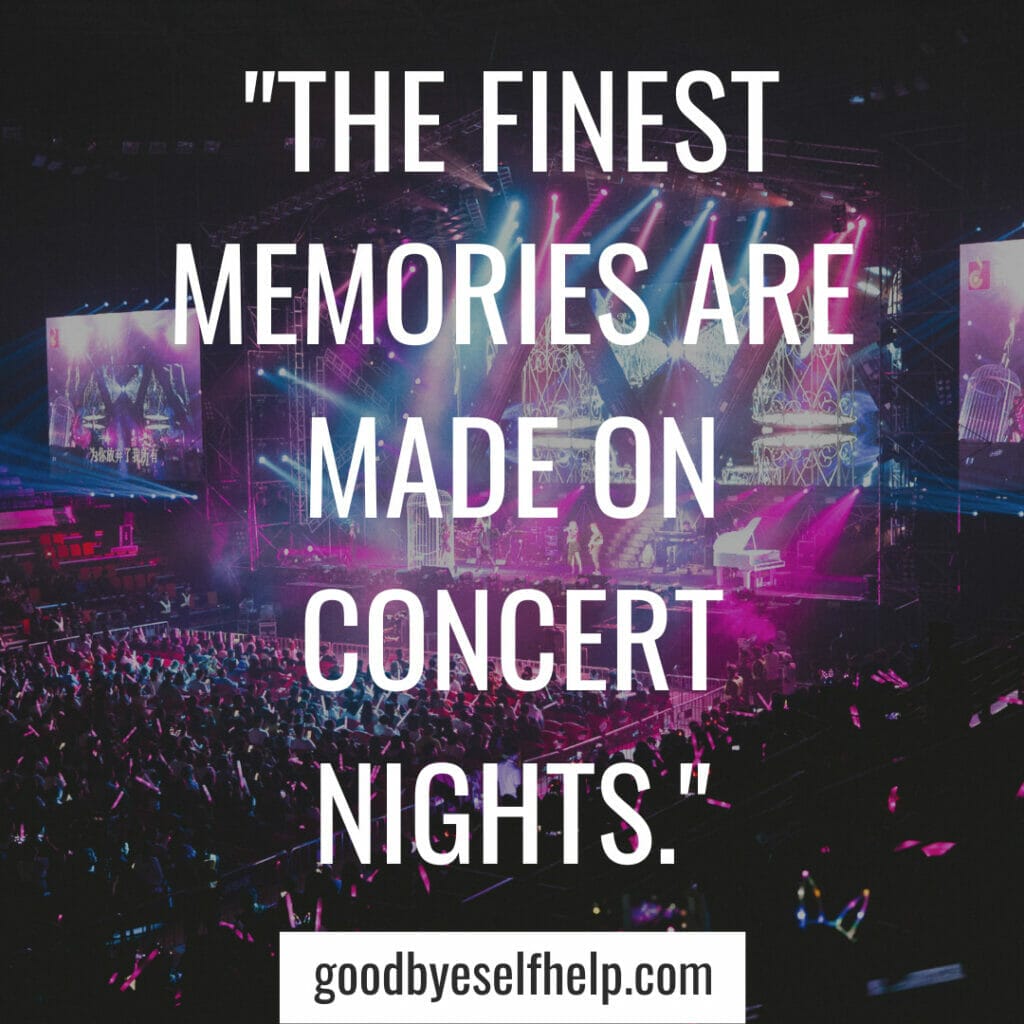 11. Sing until your voice gives out.
12. A bad day at a concert is better than a good day doing anything else.
13. Missy Elliott was right. Music makes you lose control.
14. Concerts are my therapy.
15. Concerts are my love language.
16. I'm a little bit country, a little bit rock and roll.
17. A live concert to me is exciting because of all the electricity that is generated in the crowd and on stage.
18. Screaming all of the lyrics to your favorite songs.
19. Take me back to the concert nights I felt alive.
20. You've never seen me truly happy unless you've come to a concert with me.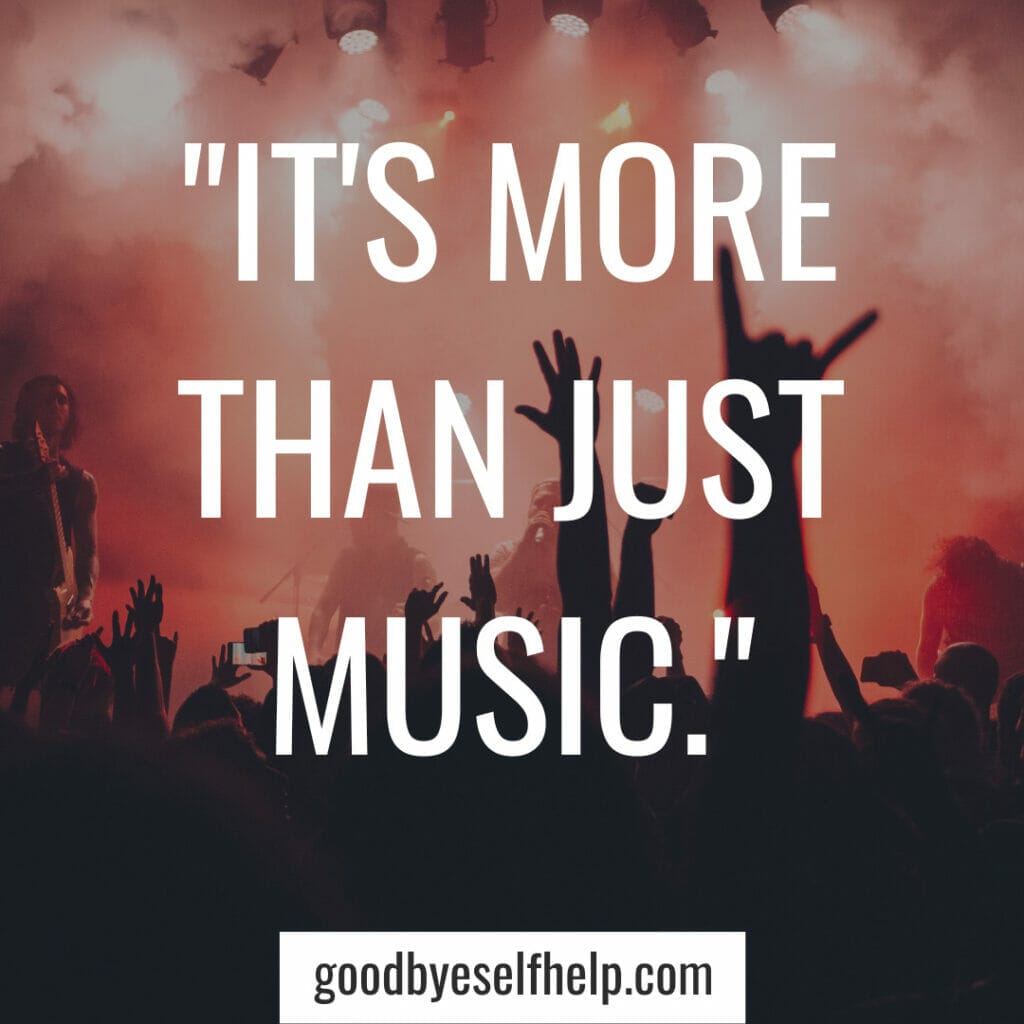 21. Where music feeds the soul.
22. It's more than just music.
23. This is where I feel alive.
24. Sometimes concerts are the only medicine the heart and soul needs.
25. A good concert, if you're kind of relaxed, can do something to you. It's an emotional break.
26. A concert is not a live rendition of our album. It's a theatrical event.
27. There's nothing better than live music.
28. I got a feeling that tonight's gonna be a good good night.
29. If you told me I could only do one thing, I would choose live concerts.
30. Please don't stop the music.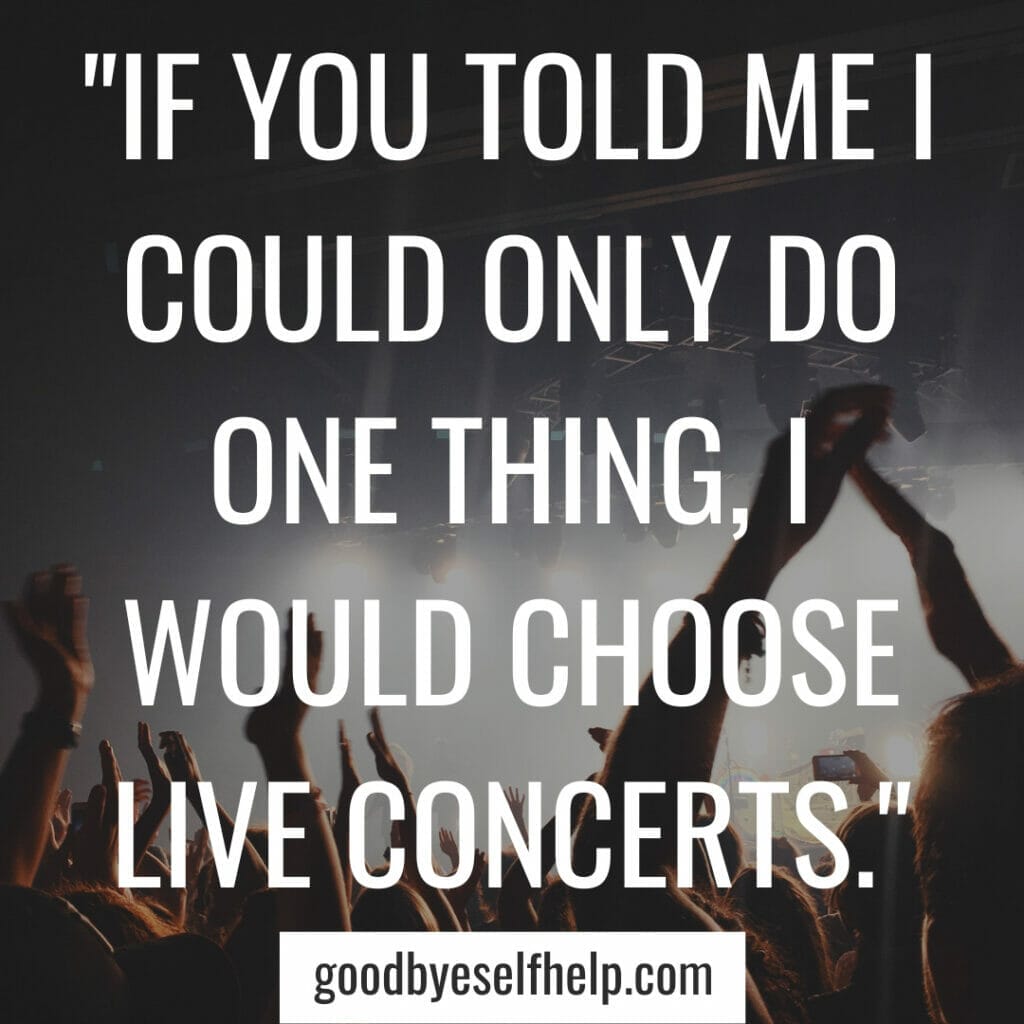 31. Concerts are where I'm happiest.
32. Let's forget everything just for tonight. We'll sing like we do when we're alone.
33. When I go to a concert, I can't help but feel happy and everything else just goes away.
34. Where the dreamers go.
35. Going to concerts with your best friend.
36. I love concerts and concerts love me.
37. Concerts are for everyone.
38. Let's rock.
39. It's not just a concert.
40. Concerts are never real music, you have to give up the idea of hearing in them all the most beautiful things of art.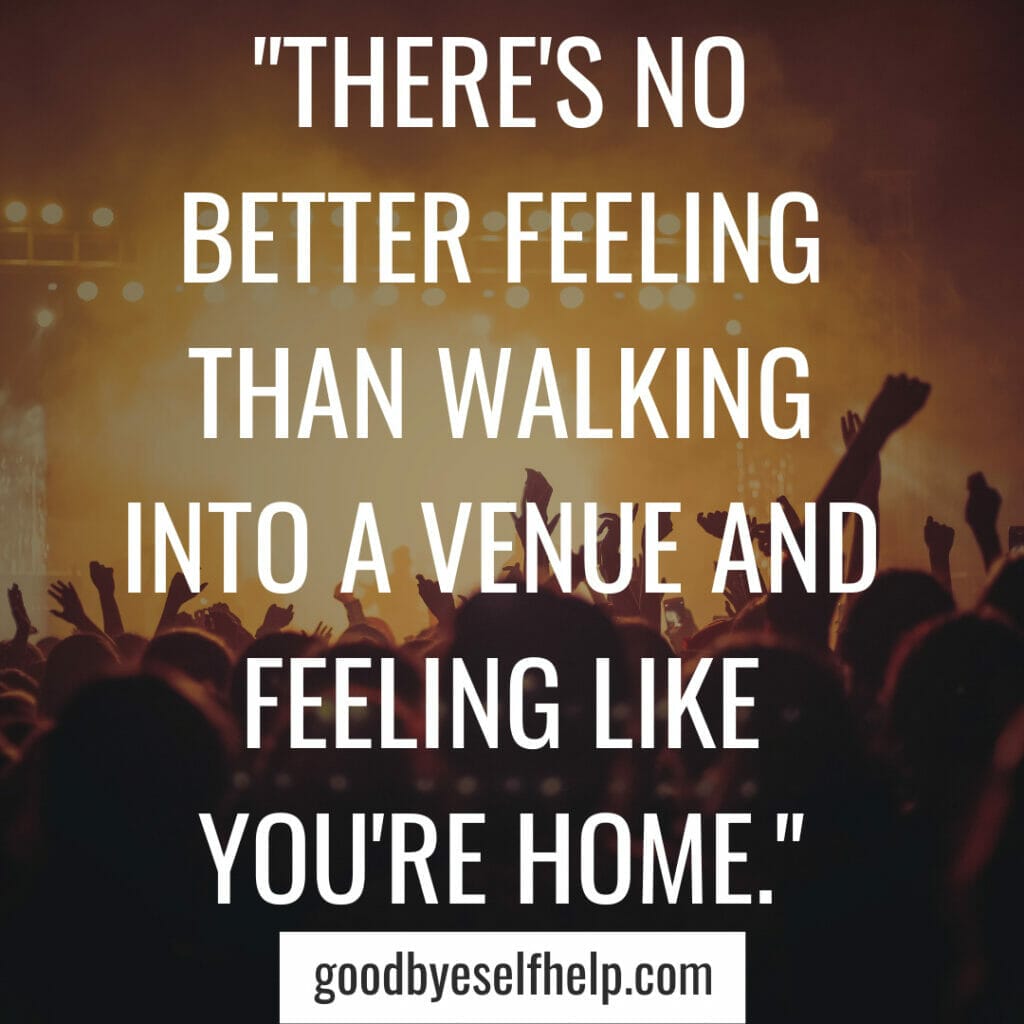 41. There's no better feeling than walking into a venue and feeling like you're home.
42. If you still look cute at the end of the concert, you didn't rock hard enough.
43. Concert vibes.
44. Concert all night.
45. When I go to a concert, I can't help but feel happy and everything else just goes away.
46. Believe in the power of a concert.
47. I'm afraid concerts spoil people for everyday life.
48. When you can't find me, assume I'm at a concert.
49. Concerts are pure heaven.
50. Concerts are food for the soul.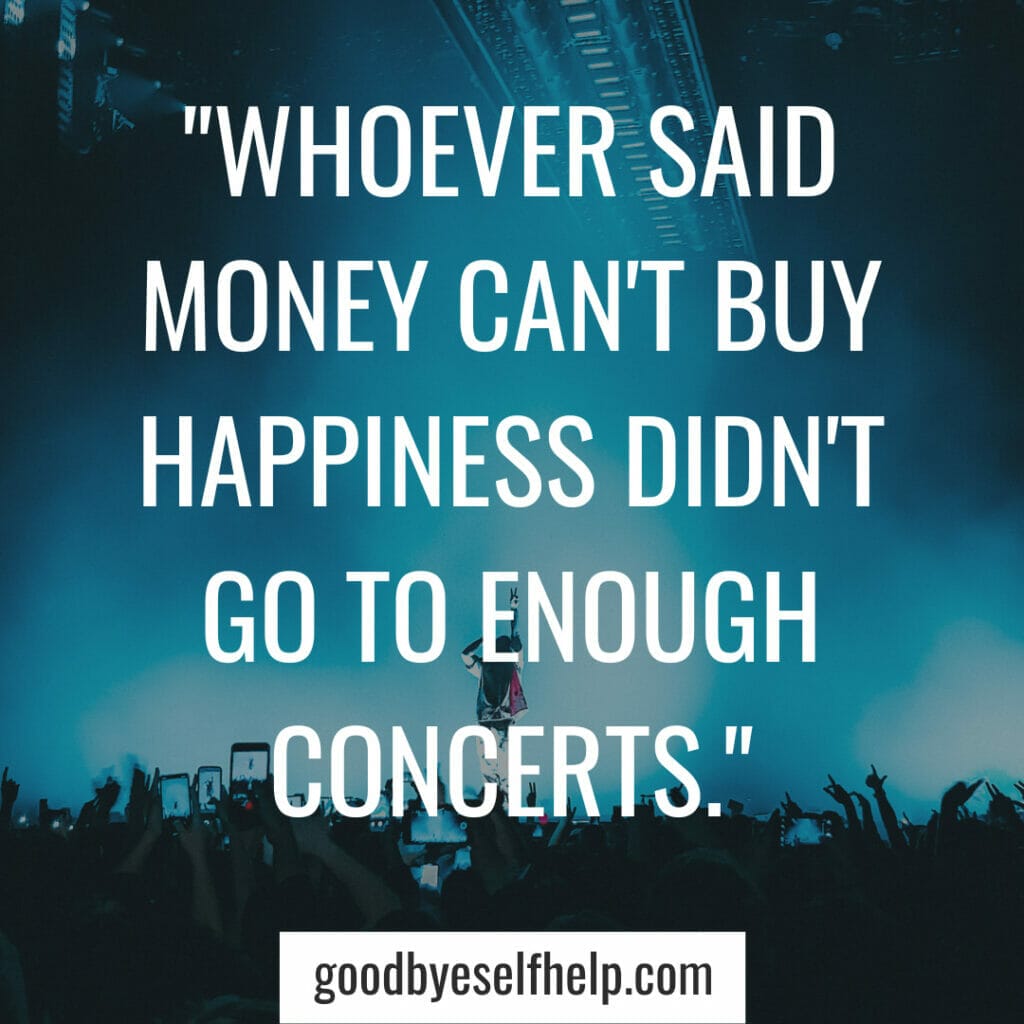 51. Whoever said money can't buy happiness didn't go to enough concerts.
52. Concerts changed my life.
53. You create a community with music at concerts.
54. Hanging out with my concert peeps.
55. Living my best concert life.
56. I don't music for eyes. I make music for ears.
57. Music is a safe kind of high.
58. You can't download a live musical experience.
59. Obsessed with concerts.
60. I believe in cocnerts.
61. Throw your hands up in the air and rock out.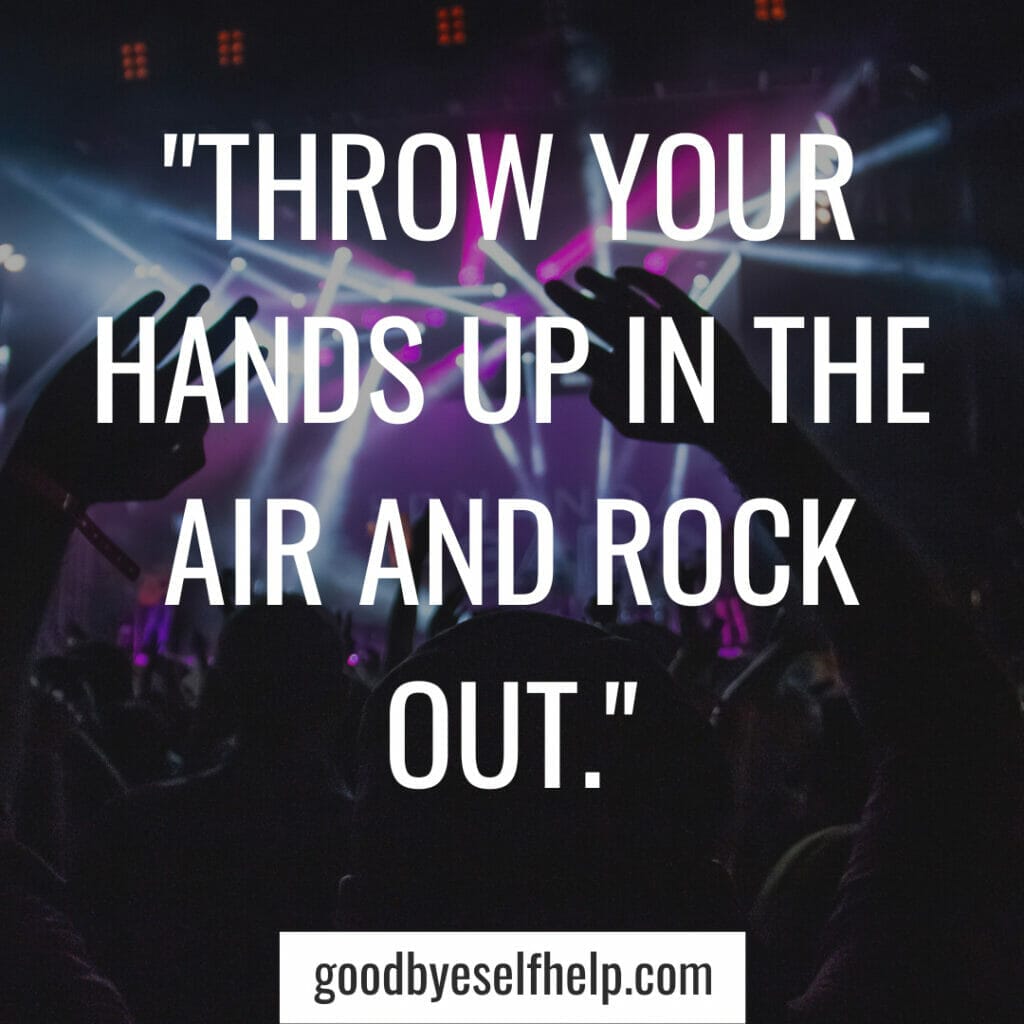 62. Life without concerts isn't a life worth living.
63. A punk concert isn't fun without a pit.
64. Often times at a concert, I just close my eyes. Music takes me place.
65. Concerts are my religion.
66. Music is everywhere. Just listen.
67. Off to my favorite venue to see my favorite band.
68. In my dreams, I'm at a concert.
69. I work to support my concert addiction.
70. I'm never any better than my last concert. It's like an audition each time.
71. The truest expression of a people is in its dance and music.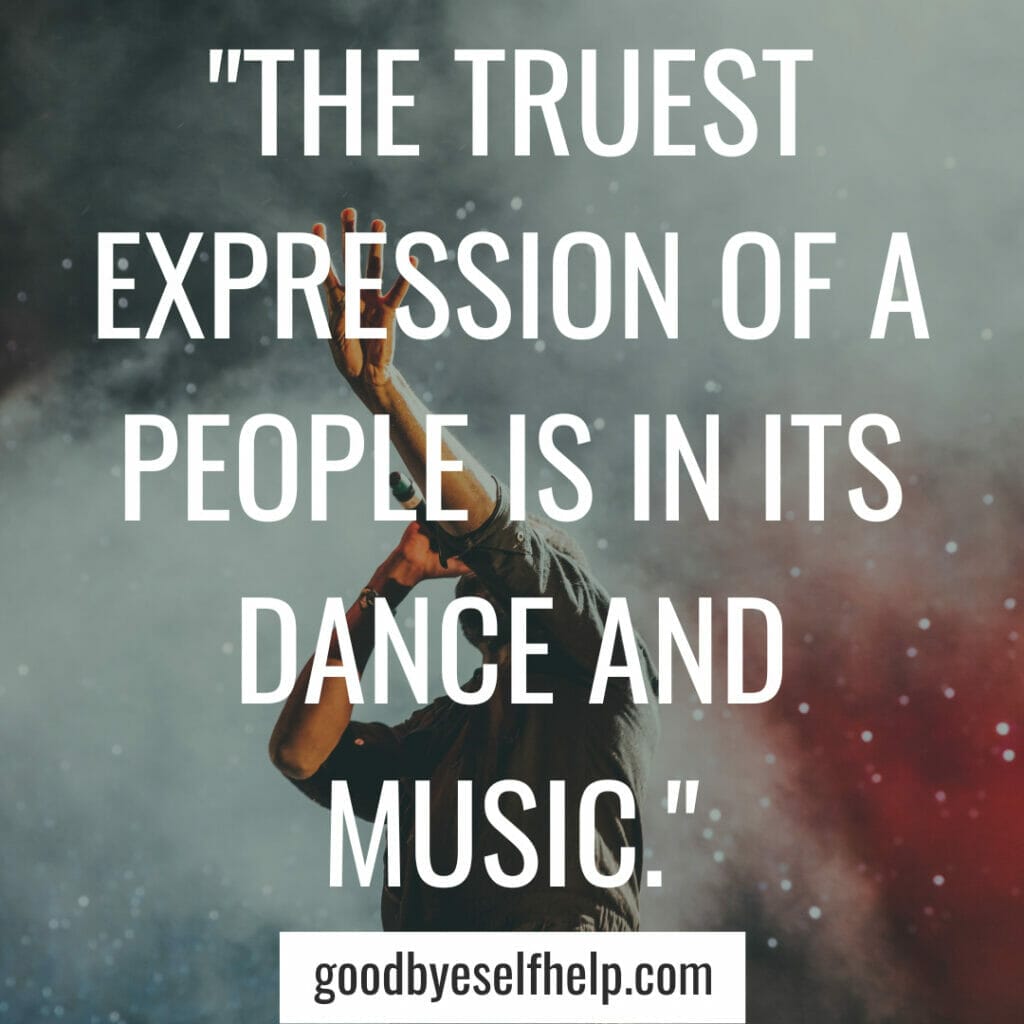 72. No words can describe this experience.
73. Concerts are beautiful.
74. I'd rather be at a concert.
75. Concerts change lives.
76. That's rock and roll. It will never die, and there's nothing you can do about it.
77. On fire for concerts.
78. My best memories are at concerts.
79. Concert nights are the best nights.
80. The worst thing is the day after the concert and you look at the time and you think, "at this moment yesterday I was having the time of my list."
81. I'd love to awkwardly sway with you at an outdoor concert.
82. Fueled by concerts and live music.
83. Mosh with me?
84. Front row forever.
85. Never skip the opening band.
86. I believe in miracles and I believe in concerts.
87. Concerts are where you can just let go.
88. I'm always at the concert.
89. There's nothing better than a concert.
90. My best friends are at the concert.
91. Live music is pure bliss.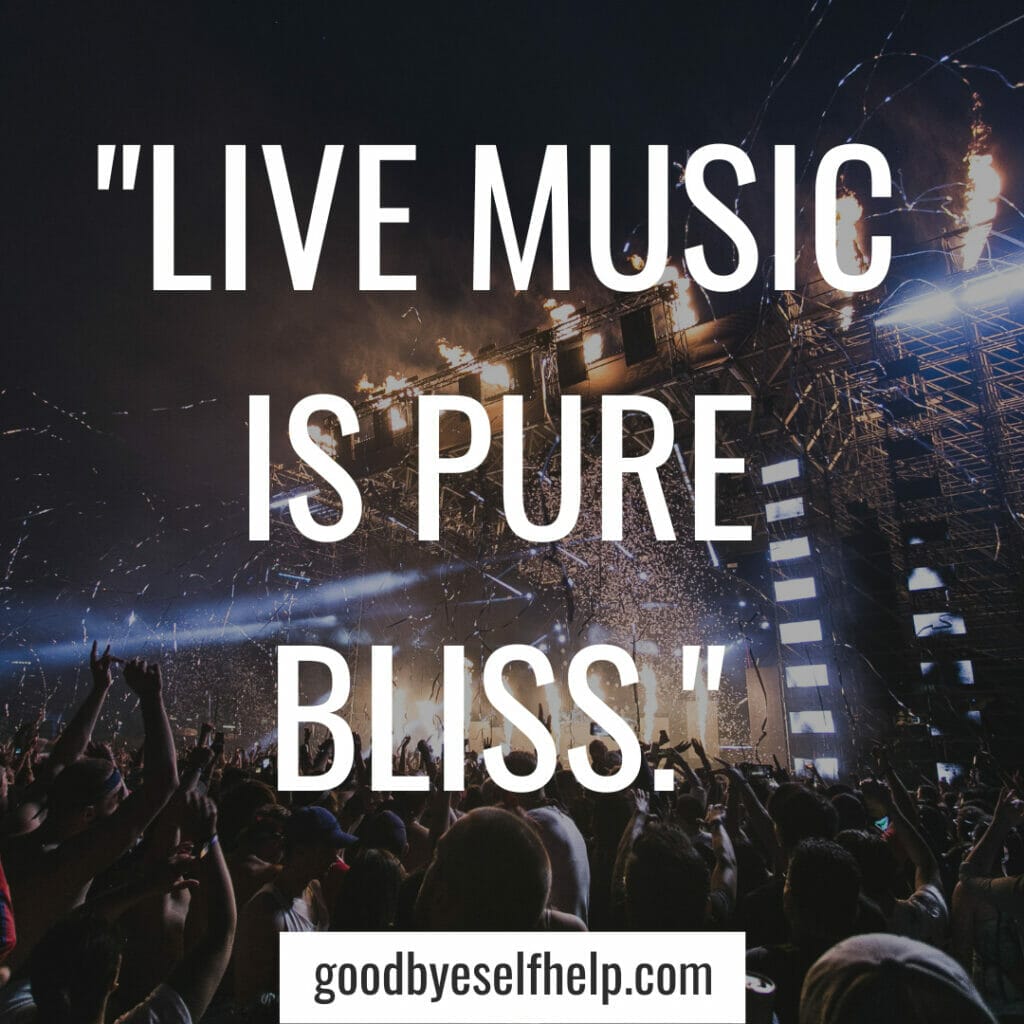 92. Singing along at a concert cures all problems.
93. I've got 99 problems and not being at a concert right now is definitely one of them.
94. No one understands me like concerts.
95. Concerts are magic.
96. Nothing better than a concert.
97. Concentrated on the concert.
98. Follow me to the concerts.
99. Concerts are where I really thrive.
100. Concerts help save the world.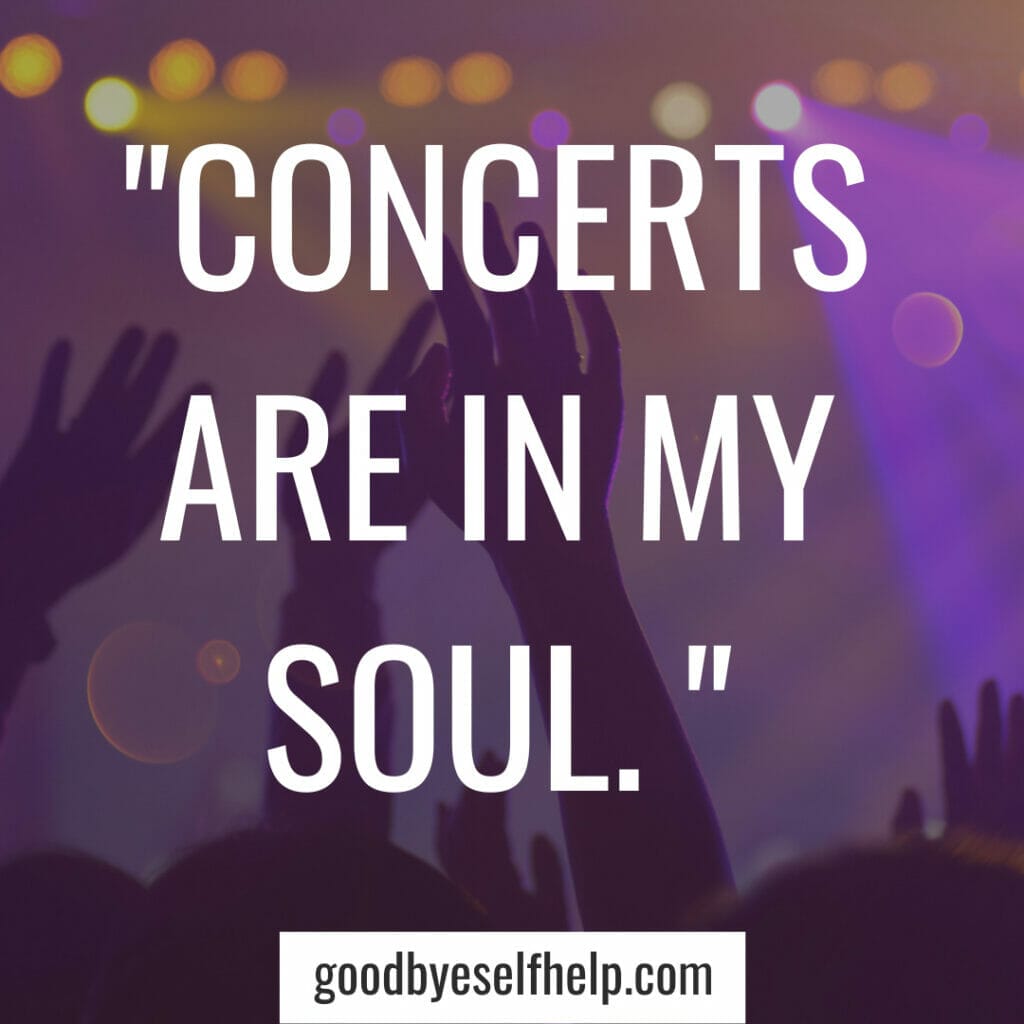 101. Concerts are in my soul.
Looking for more Instagram caption guides? Check out all of our Instagram caption guides below!