Okay, let's say you're looking up things to do when you're bored at night (I know that's why you're here!)
Firstly, stop googling things to do and look around and see what's available to you!
Are you wondering what to do when you're bored at night and have to be quiet?
Are you wondering what to do when you're bored at night with your friends?
Make the most of your time (don't worry, this isn't all productive stuff, some of it is just fun) with this list of the best nighttime activities when you don't know what else to do!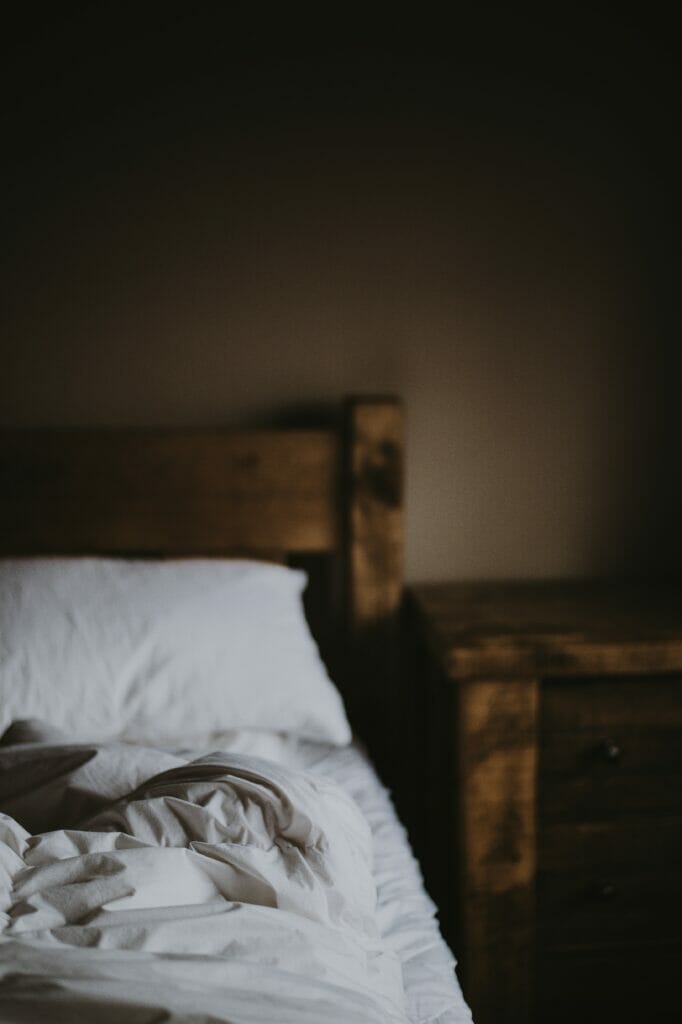 What to Do When Bored at Night in your Room
Insomnia keeping you awake, but you can't move around the rest of the house?
Here's what to do when you're bored at night in your room!
1. Learn an Instrument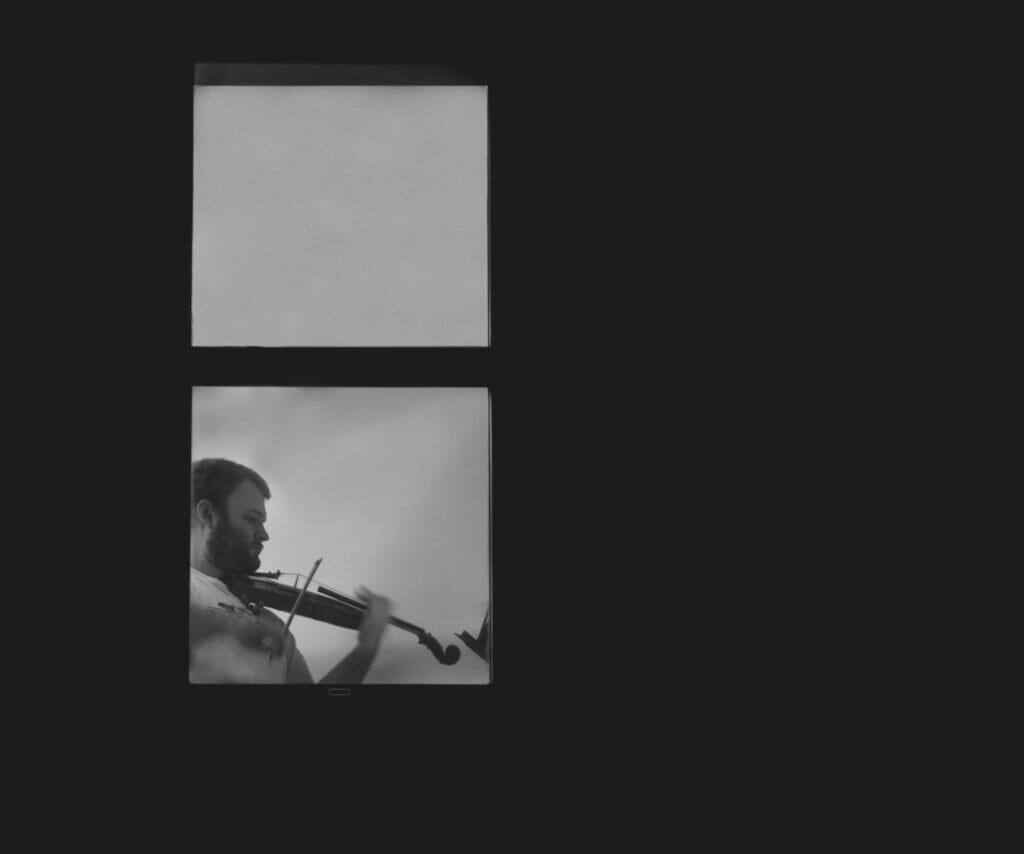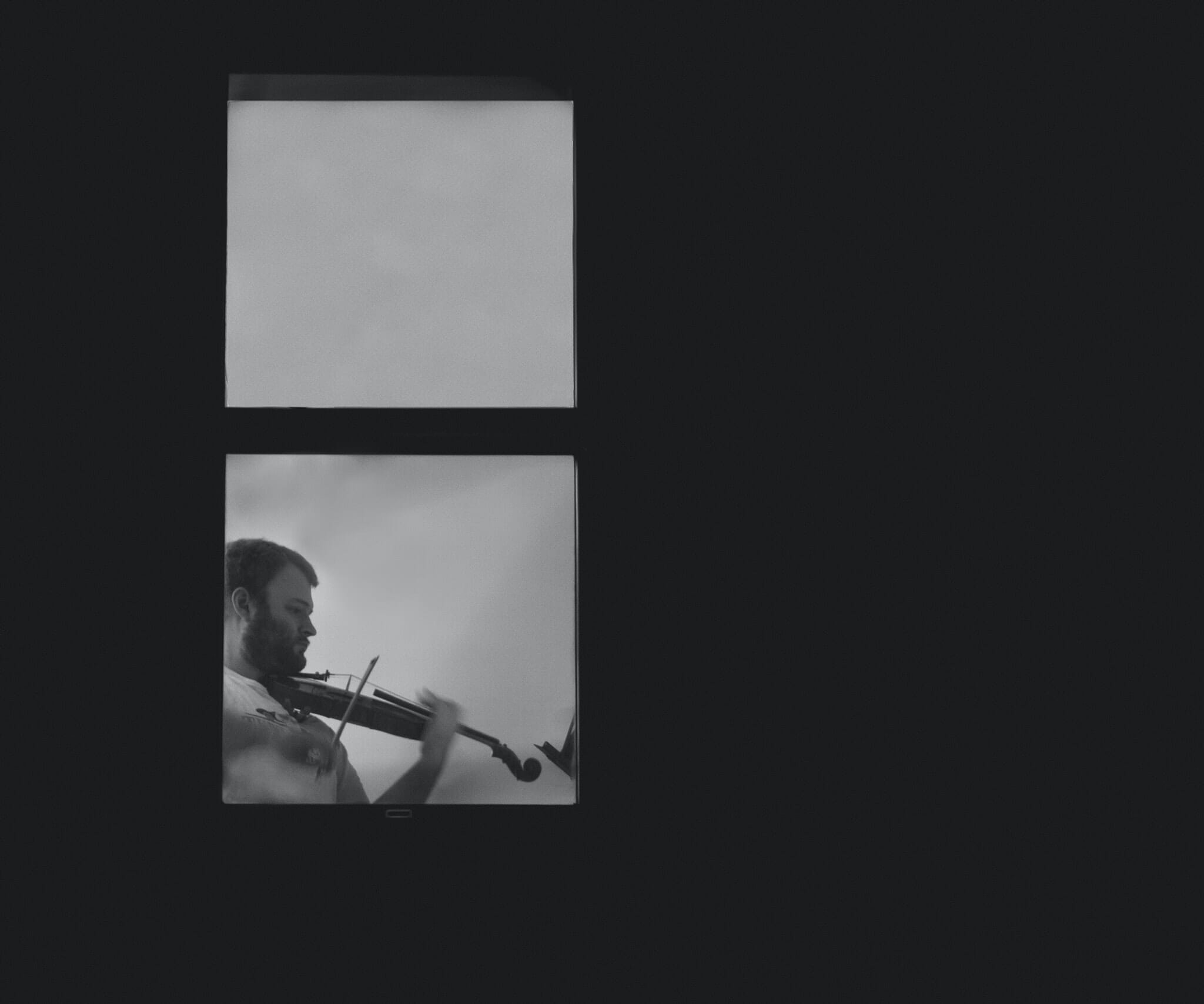 If you're able to make noise, why not take the time at night to practice an instrument?
Learn guitar, or even plug in headphones to a keyboard for completely silent practice!
If you're not able to go out and about, there are plenty of instruments that can sit in your room and you can learn using Youtube tutorials or other types of teach-yourself lessons.
And if you already know an instrument, but just need to practice: this is the perfect time (again, assuming you're okay to make noise!)
2. Learn Knitting or Crocheting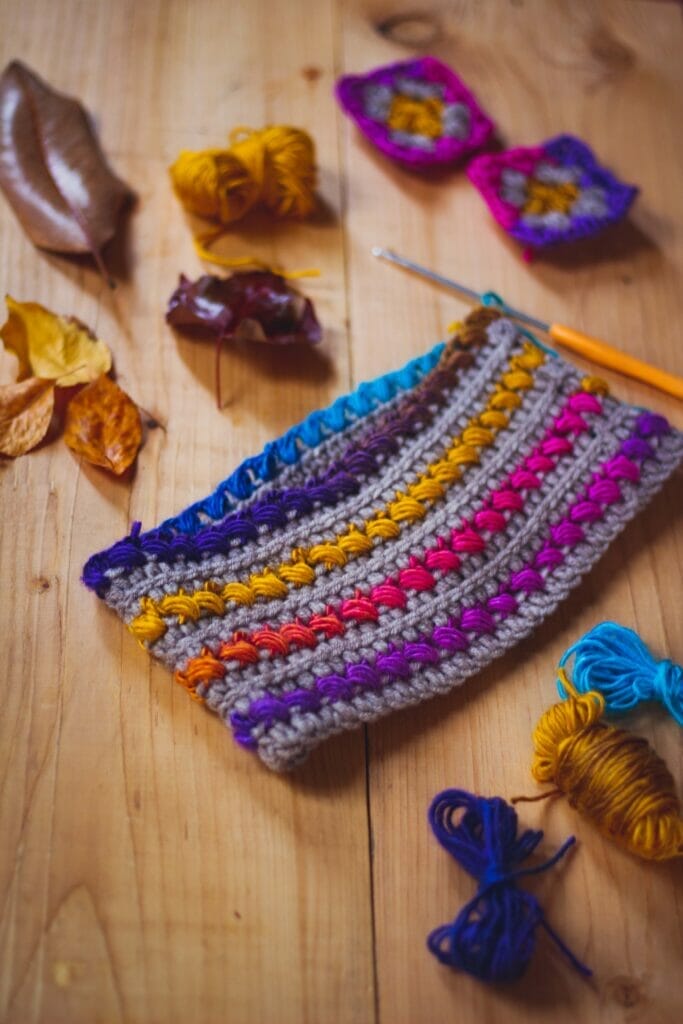 A silent nighttime activity that can be done from the comfort of your room is knitting and crocheting.
"But it's for old people," you might think.
Ah, think again.
These hobbies are gaining traction among a younger audience as there are so many things you can make besides just boring old quilts, from hats to scarves to stuffed animals.
Get your needles and some materials and sit, stand, or pace around your room doing your crafty thing.
3. Listen to a Meditation Tape
Listening to a meditation tape is a great way to chill out at night in your room.
Use an app like Headspace or Calm for a guided meditation, which will teach you things like mindfulness and how to clear your mind, or you can do your own thing and listen to something like a calming soundtrack and practice mindfulness as you train your mind to come back to center even after your wandering thoughts.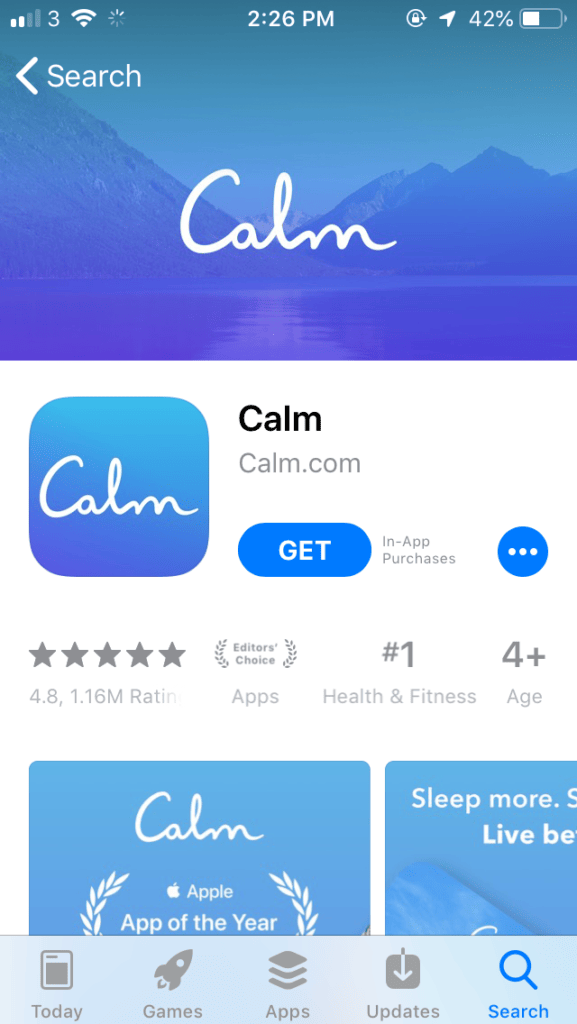 This is a great way to destress, especially if you have important things coming up or a hectic day scheduled the next day.
4. Rearrange Your Furniture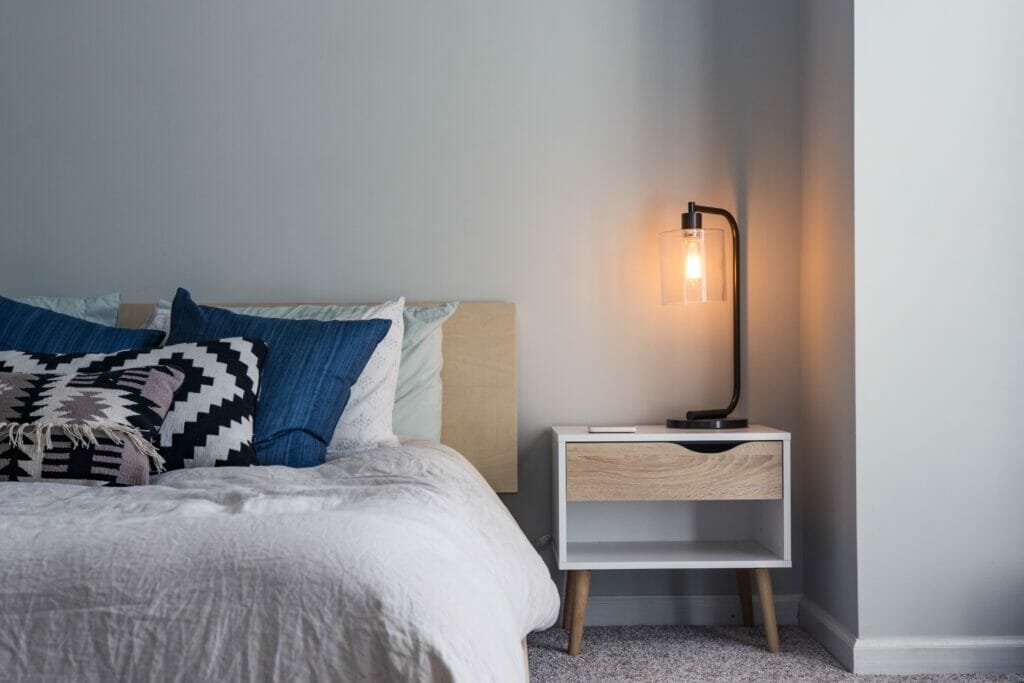 It's always nice to have a change, and even if you can't leave your room at night when you're bored, it can be fun to rearrange your furniture!
From moving around desks to chairs to the bed to things on the walls, come up with a new aesthetic and spend time rearranging the room.
5. Make a Vision Board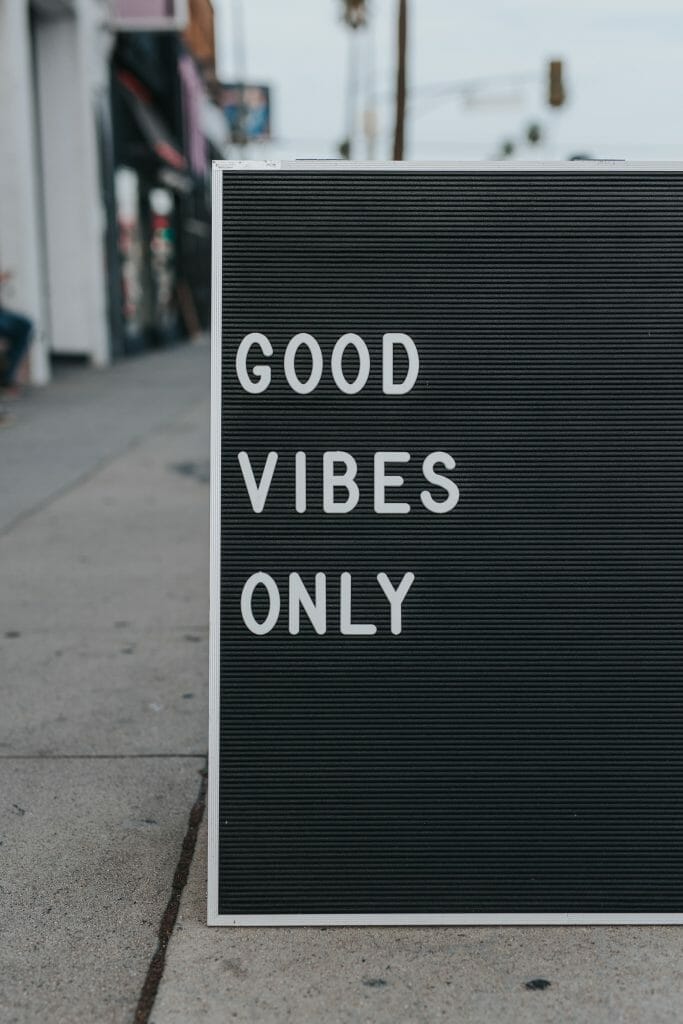 Got big dreams?
Sit yourself down either with a magazine to cut out various letters and pictures or with a computer to print off things that you want, and make yourself a physical vision board that you can hang up in your room.
This is a great way to keep yourself motivated, whether you want to be the head of a sports team, get into politics, get good grades, get into a good school, etc.
This is another quiet thing to do at night as you'll just need some scissors and a gluestick.
Things to Do when Bored at Night with Friends
Looking for things to do at night when you're bored, but have people around you?
Here's a few options of what you can do with your friends when you feel like there's nothing else going on.
6. Go See a Movie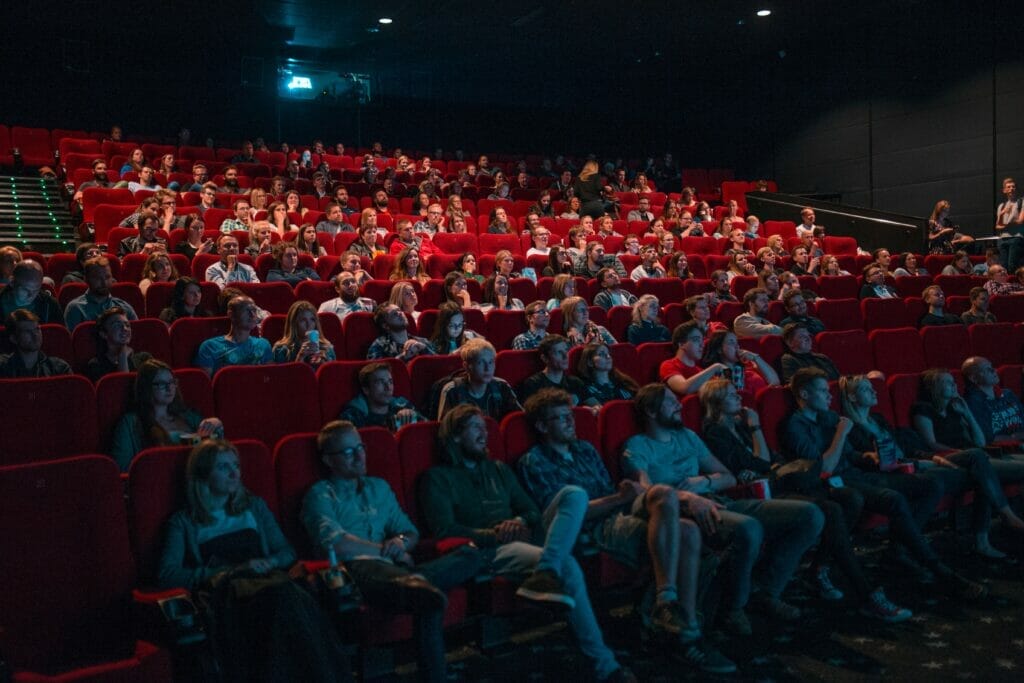 The ultimate "things to do with your friends when you're bored" alway comes back to going to the movies with friends.
It's fun, it's passive, you can pick one everyone wants to see or you can take turns deciding, but it's always there when you're not quite sure what else to do.
7. Play a Board Game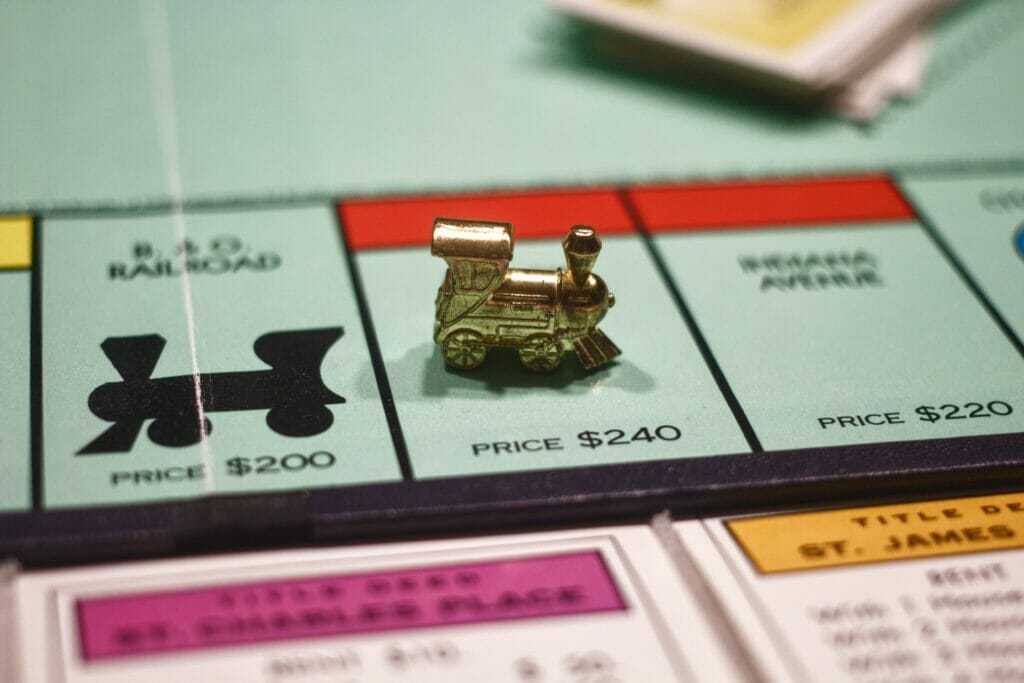 Have a game night!
We're all attached to our phones and screens all day, but what about physical games like Life, Monopoly, or cooperative board games like Forbidden Island?
Gather everyone up, get some snacks, join teams, and play board games until well into the evening.
8. Have a Sing-Along
When you're with friends, there's nothing better than belting out some tunes.
If you're all gathered around without much else to do at night, put on your Spotify playlist and have a sing-along to all of the current hits as well as your nostalgic classics.
9. Get Some Ice Cream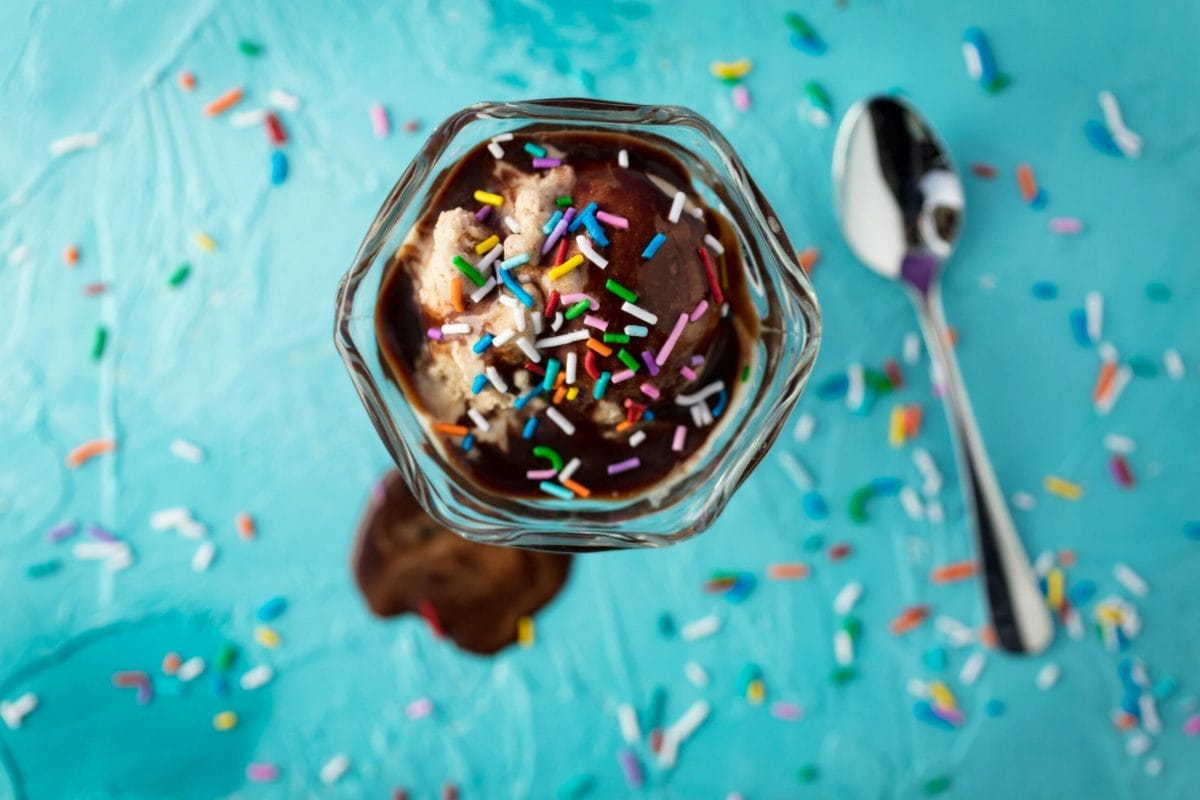 There's got to be an ice cream place open somewhere in town at night!
And even if there isn't, head to the grocery store to get a bunch of ice cream for a sundae party.
Whether you do this as the main event or add it on to a movie night or game night, getting a ton of ice cream and ton of toppings and enjoying as much whipped cream as possible is a pretty great way to spend the evening with your friends when you're bored.
10. Plan a Trip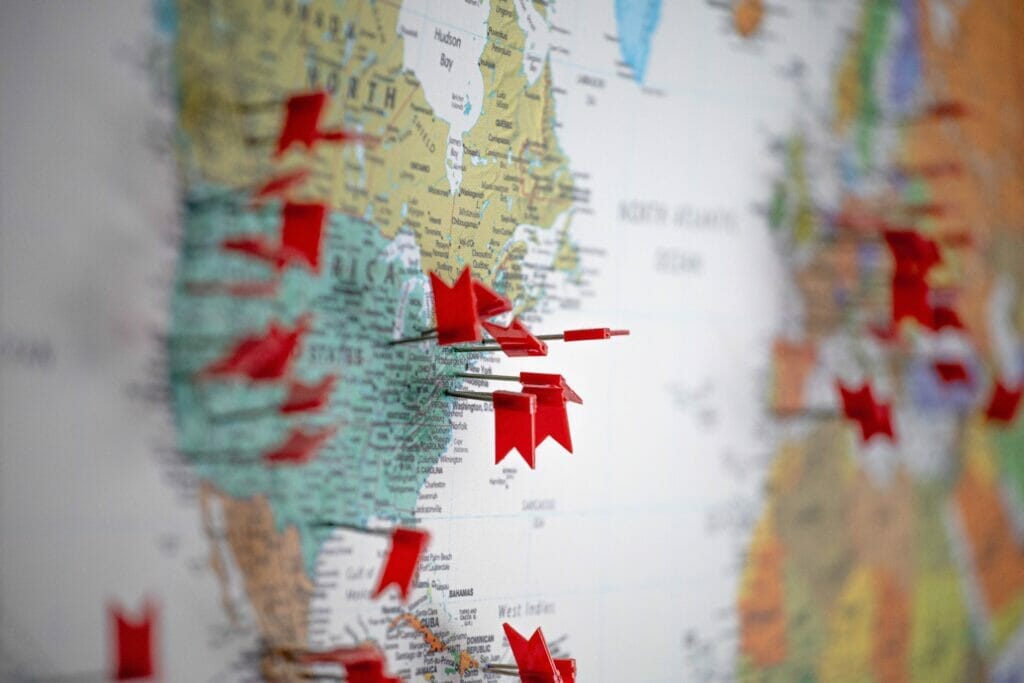 Feel like there's nothing to do in your town?
Use your time to plan a trip elsewhere!
Maybe it's a graduation trip or a trip for someone's birthday, even if it's just local, but pull out your phones and computers and do some research on where you're headed and the best places to see, or brainstorm where you could go – from Bali to Oklahoma and everywhere in between!
What to Do when Bored at Night in your Bed
Can't sleep, but can't make much noise moving around your room either?
Or maybe you just don't feel well and can't get out of bed?
Here are some things to do at night from the comfort of your bed!
11. Learn a Language
You can easily listen to a language learning app like DuoLingo on your phone or do an online computer learning language game from bed!
Choose from a language that you started in high school but have since forgotten, or try a more exotic language that you've never even heard of before.
It can never hurt to stretch your brain and pick up some new language skills, and you can do it all while cozied up in bed.
12. Read a Book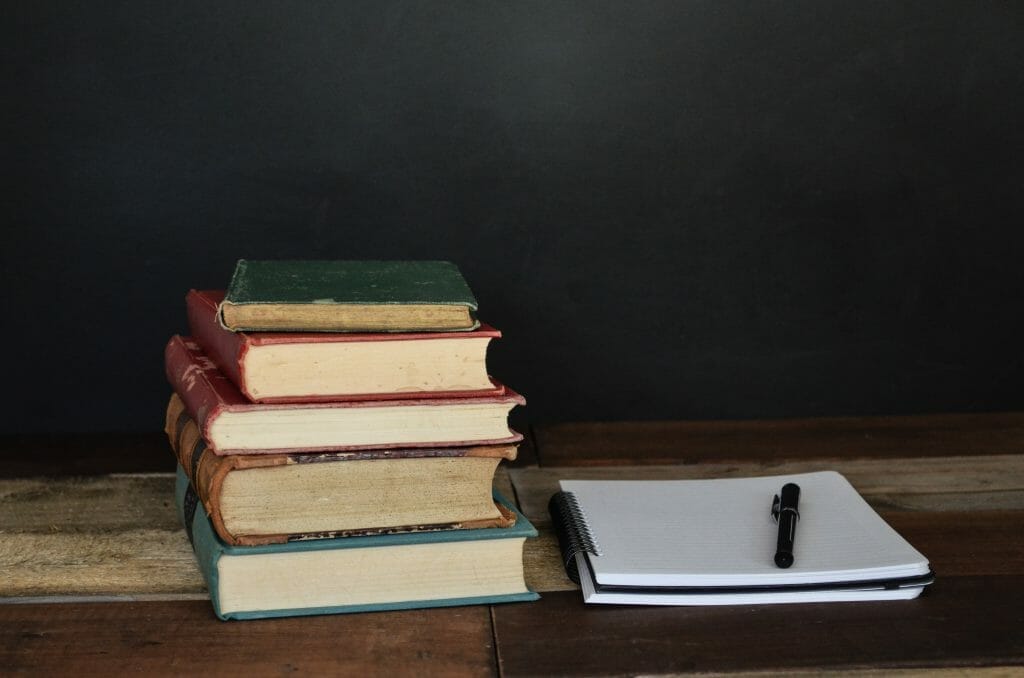 Whether you prefer Kindles or paperback books that you can actually flip the pages on, reading is a great activity to do in bed when you can't sleep.
Sometimes it can even actually help put you to sleep as it makes your eyes more tired than other activities.
13. Write or Journal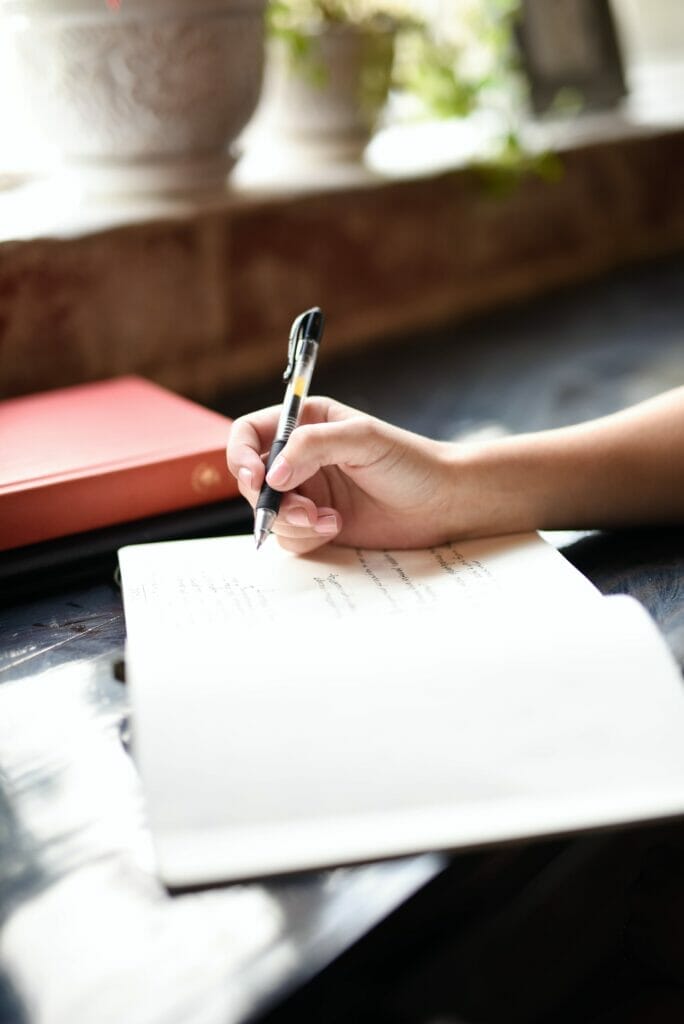 Whether you want to write poetry or just journal about what what's happening to you in your life, pick up a pen and paper and get to it!
It doesn't make any noise, it can help you collect your thoughts or be creative, and it's a great way to pass the time while you're unable to sleep at night.
Use a bullet journal like this one for some really awesome pages and creative juice.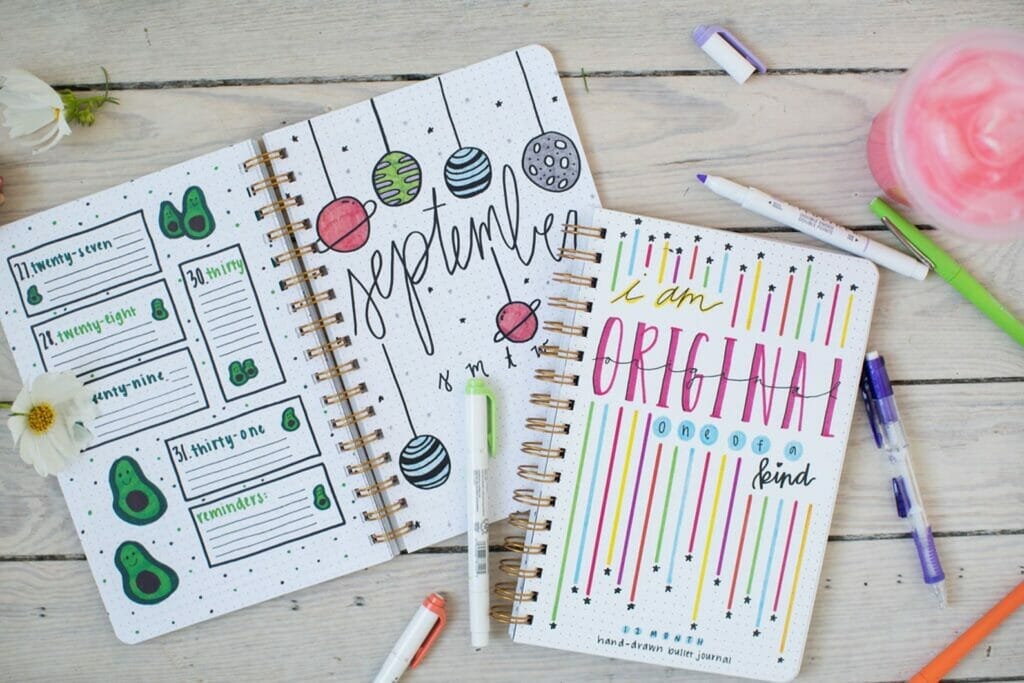 14. Listen to a Podcast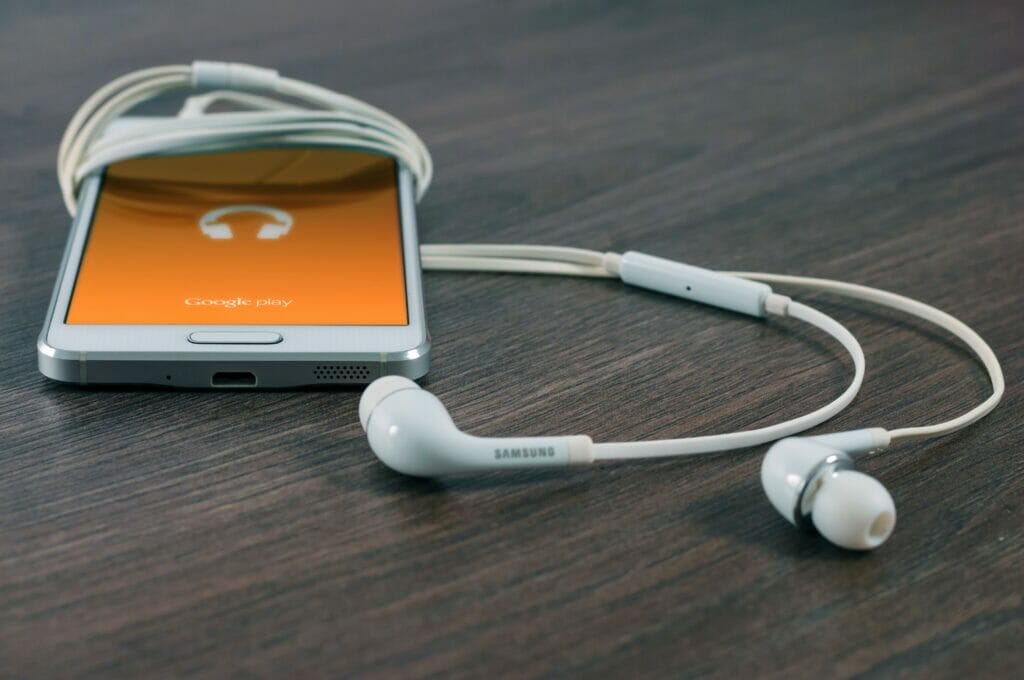 If you're bored at night, listen to a podcast!
Put on a crime podcast or a history podcast or an entertainment podcast or really dive into the hundreds of thousands of option available.
Everyone seems to have a podcast these days from Dax Shephard to Jeanette McCurdy and you can listen to them with headphones on in bed.
15. Facetime Friends
Wondering what to do when you're bored at night in bed?
Facetime some friends! Or, if you don't want to do video, just call them.
If the rest of the house is asleep, you can always talk quietly, but you're sure to have a few other friends up and awake who would like to chat.
Things to Do when Bored at Night at Home
Want to know what things you can do when you're bored at night, but stuck at home?
Here are some of my favorite options, whether you're bored at night alone or home with other people!
16. Watch a Television Show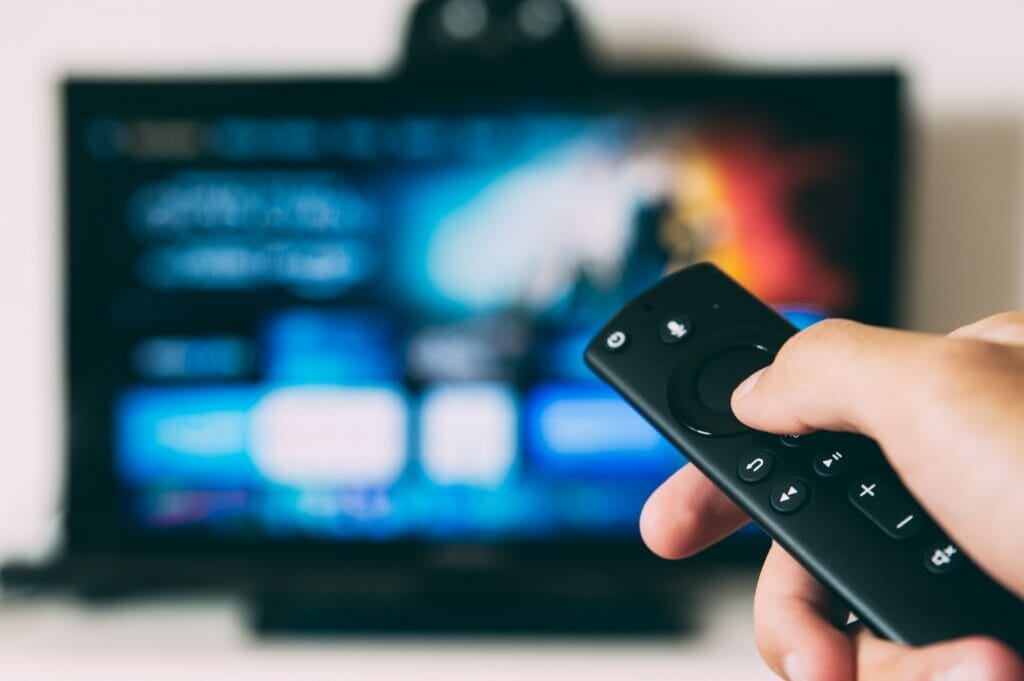 Especially if you have on-demand streaming like Netflix or Disney +, work your way through your favorite television shows like Gilmore Girls, the Good Place, the Great British Bake Off or others!
I find that movies can be too much of a commitment when I'm not sure what to do, as I'd prefer shorter episode I can flip through and ultimately change my mind about rather than a 2-3 hour ordeal.
17. Do Some Batch Cooking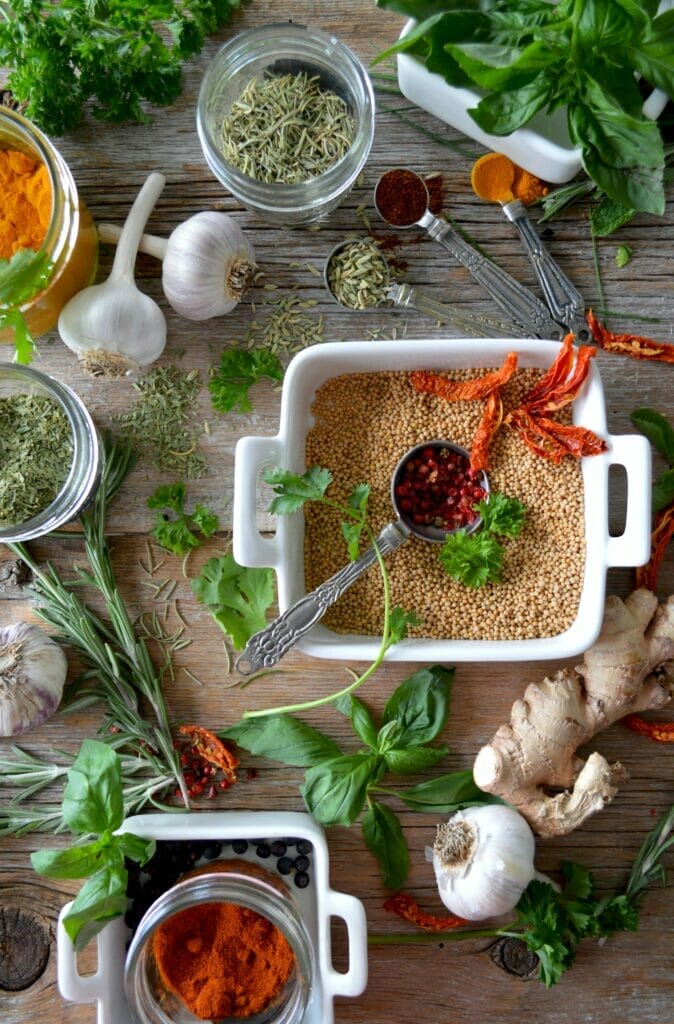 When the world goes quieter and you're home looking for something to do at night, why not do some cooking?
You can either try out new recipes, like Joanna Gaines biscuits (love those), or you can do some batch cooking for the week ahead.
18. Get Your Workout On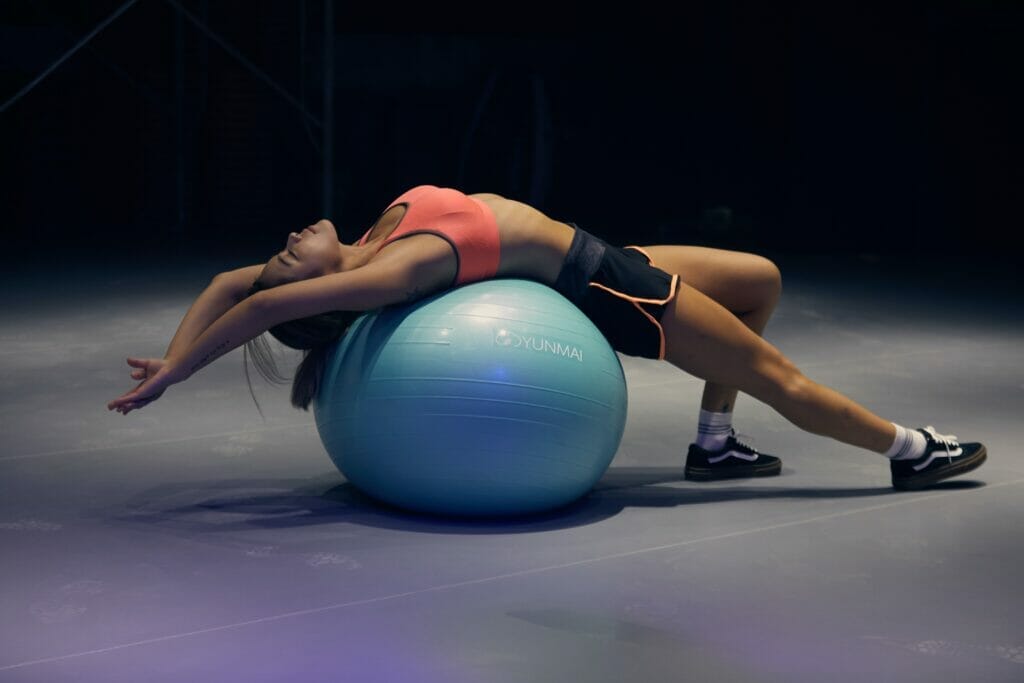 Especially if you want to help wear yourself out and go to sleep, you can get your workout on by putting on an exercise video at home.
There are so many options from Popsugar Fitness to more intense ones like P90X, but all it takes is you, some workout shoes, your living room, and a workout video – a ton have no equipment needed options.
19. Watch a Crime Thriller
Close to Halloween and trying to scare yourself a little, or just any time of the year and wanting to watch something engaging?
Watching a crime thriller when you're bored at night is some people's idea of great fun.
With the lights out, it heightens the experience and honestly sometimes they're so addictive that you just keep clicking from one to the next.
20. Have a Dance Party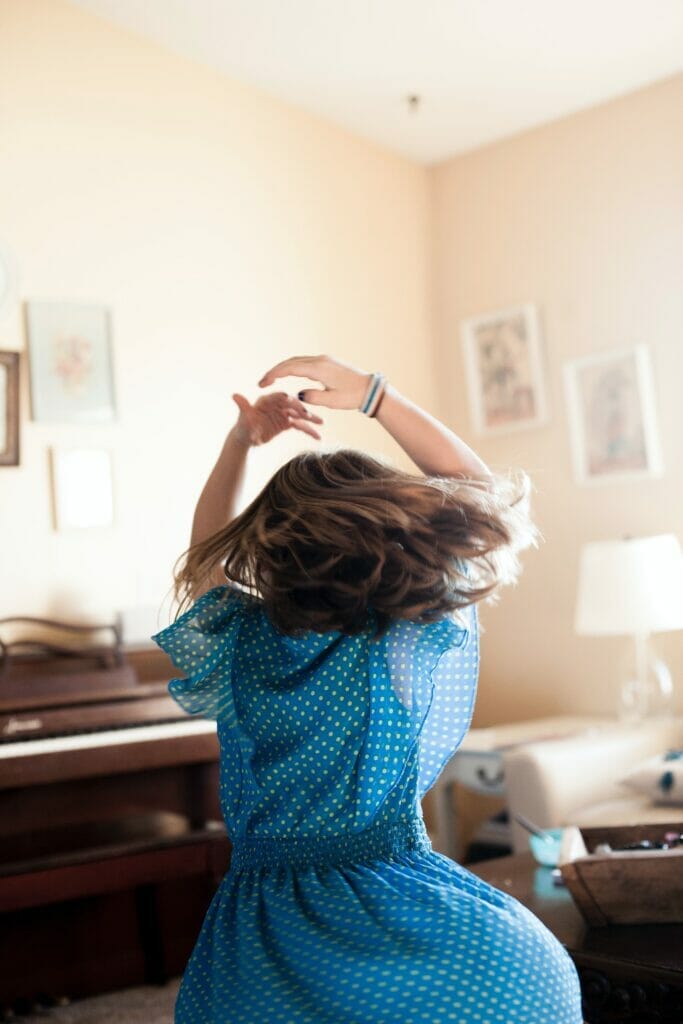 Whether it's just you or you have some people around at home at night, put on the music and have a dance party all around the house!
You might feel silly at first, but keep going and you'll get out your stress, feel how good it feels to get your body moving, and be having fun and probably laughing at the same time.
Much better than just staring at the wall!
21. Do Some DIY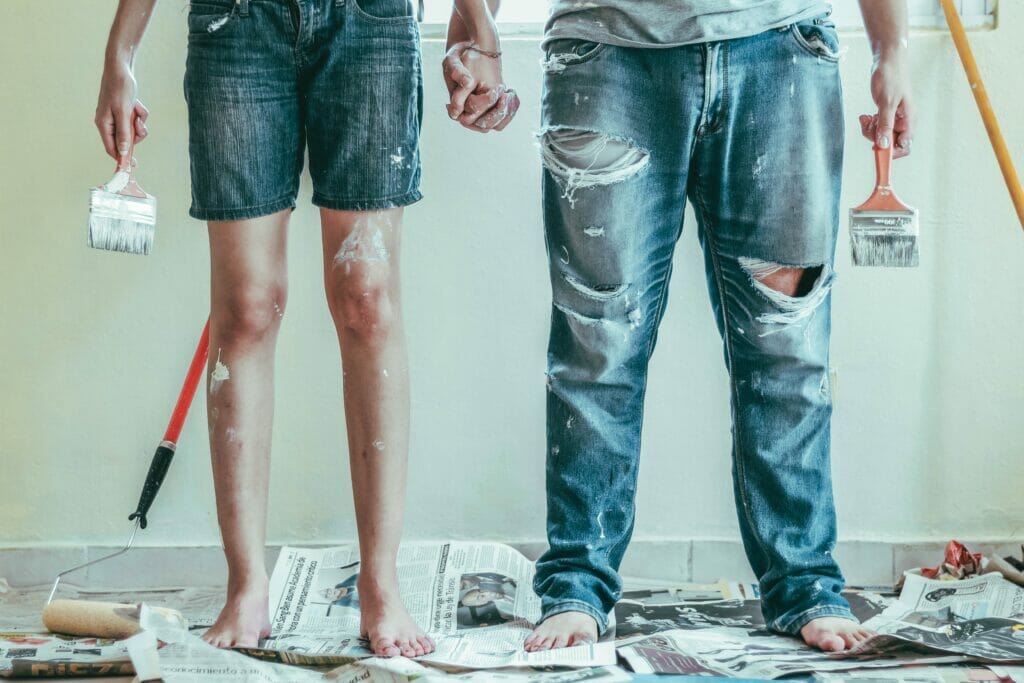 From painting a cabinet to fixing a door, there's always DIY projects to be done around the house, and so many of them can be done at night – why not, right?
As long as you don't have neighbors that you'll keep up with your chainsaw at 2am, grab a can of paint and a hammer and go to town on the projects around the house that can make it feel that much more cozy, bright, or freshened up.