When it comes to forgiveness, we often think about everyone else, but these forgive yourself quotes are going to inspire you to move forward in life, letting go of the past and forgiving yourself for what you've done.
Whether you've hurt someone, broken up with someone, or just not been the kind of person you want to be, these quotes on forgiving yourself are essential to help you start a new chapter.
We can't hold onto things forever, and as long as we have learned from our mistakes and use them to grow and to offer the world a better version of ourselves in the future, then it's okay to let go.
If you're still struggling, check out this Self-Love workbook from Blessing Manifesting that will change how you see yourself in a fun, colorful way.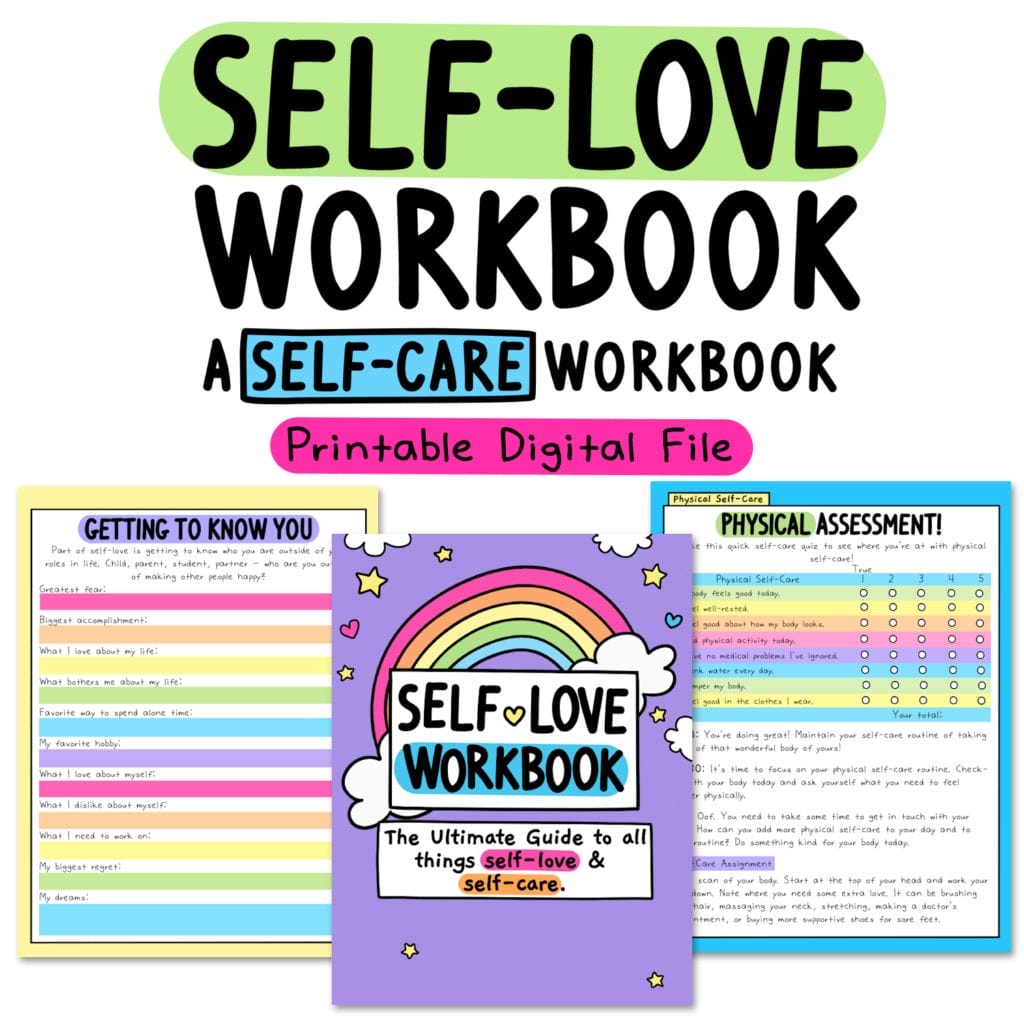 Here are some important quotes about learning to forgive yourself to ponder over.
1."Forgiving yourself is as important as forgiving others. Guilt is toxic, reliving the mistake over and over. Love yourself. Forgive yourself."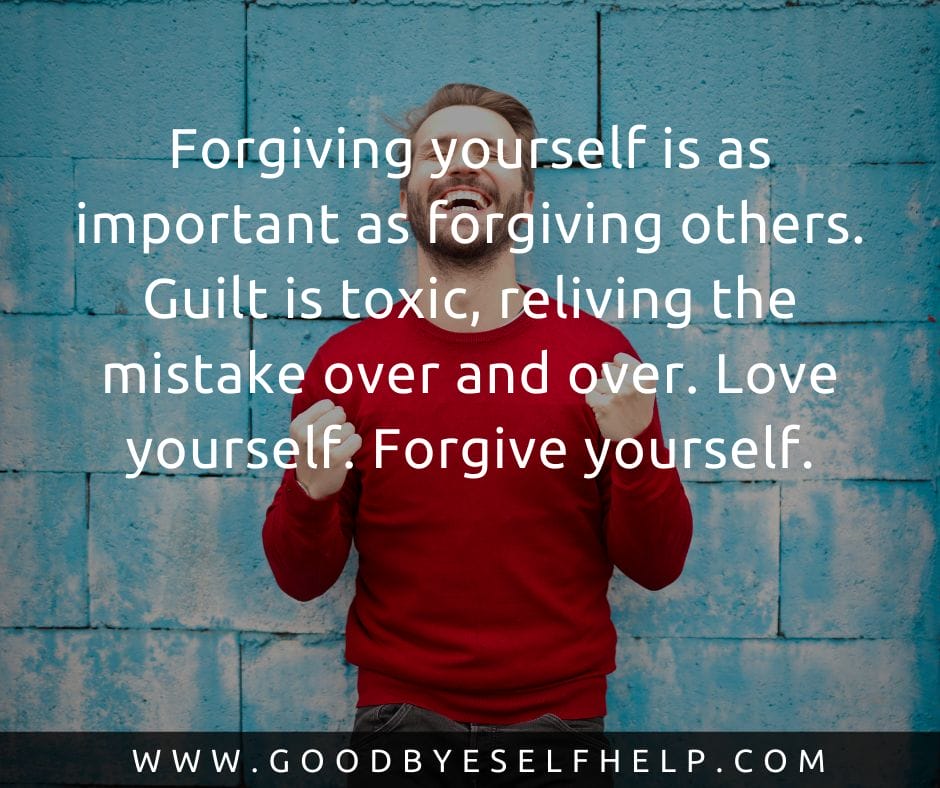 2. "You forgive yourself for every failure because you are trying to do the right thing. God knows that, and you know it. Nobody else may know it."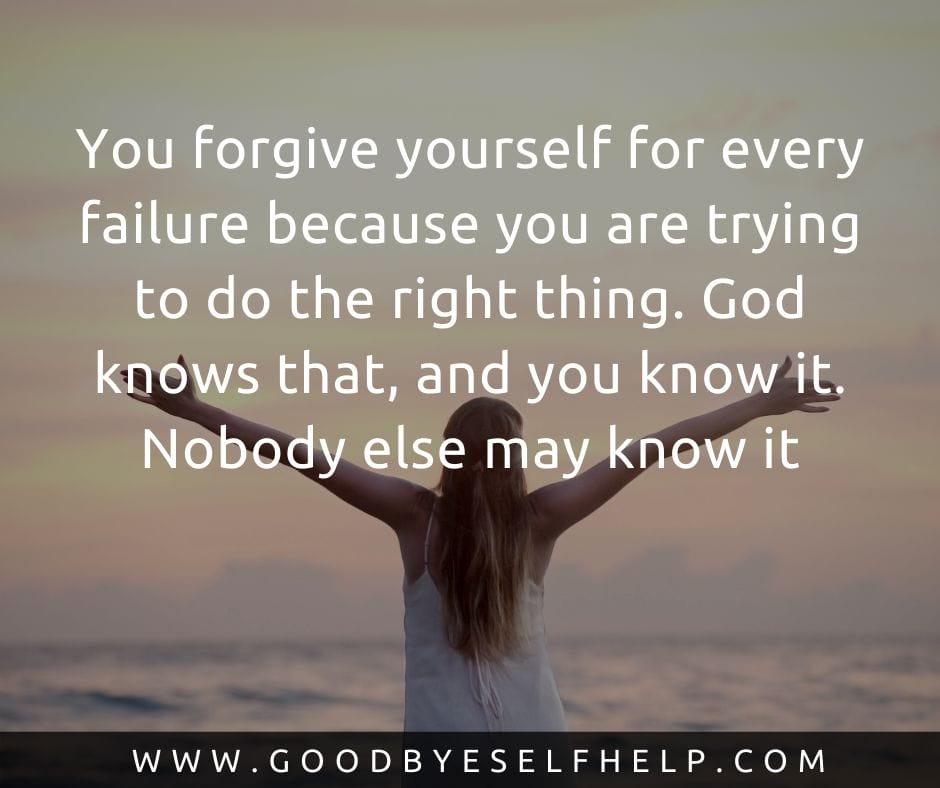 3. "The truth is, unless you let go, unless you forgive yourself, unless you forgive the situation, unless you realize that the situation is over, you cannot move forward."
4. "Love yourself – accept yourself – forgive yourself, and be good to yourself, because without you the rest of us are without a source of many wonderful things."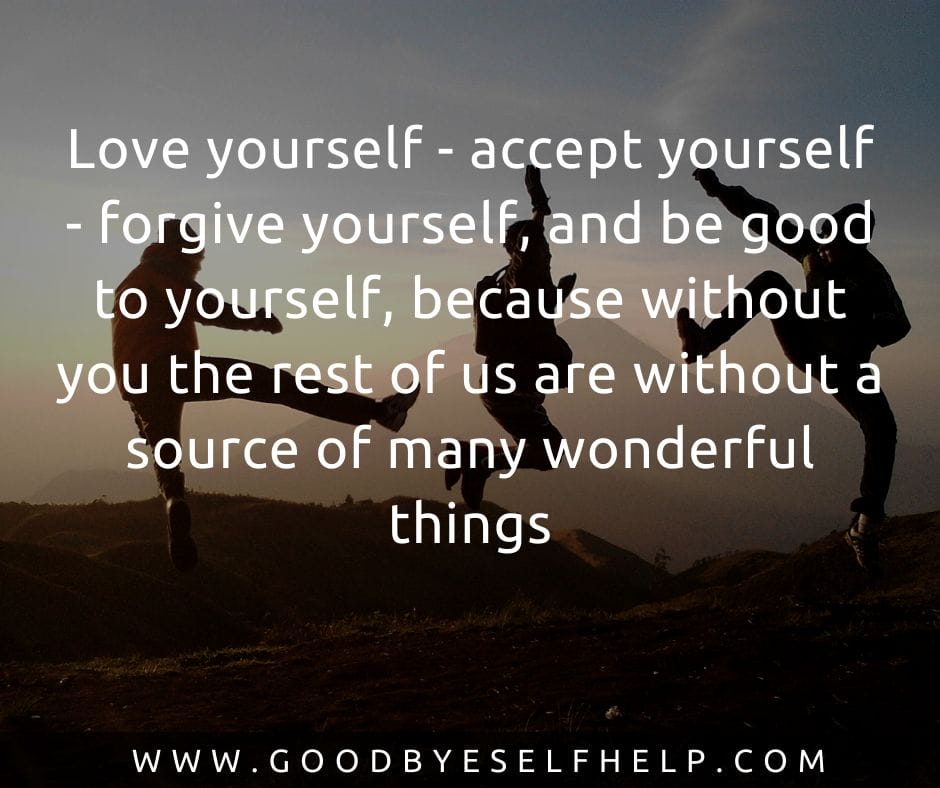 5. "Forgive yourself, you are not perfect. Show yourself grace, you are still learning. Show yourself patience, you are on a journey."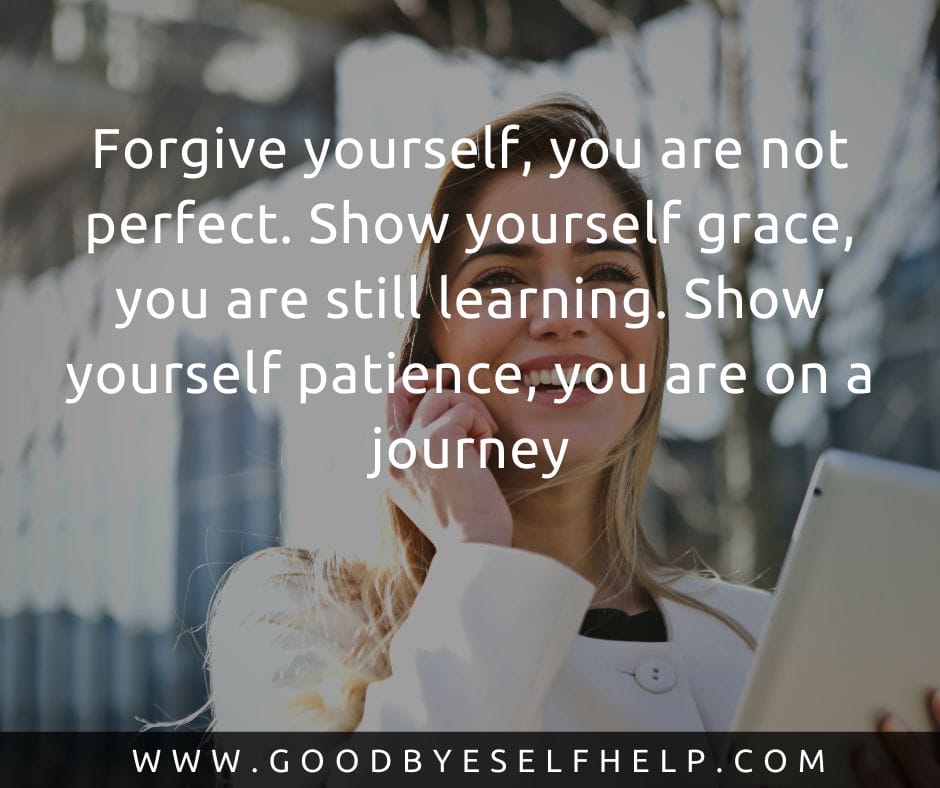 6. "Forgive yourself for your faults and your mistakes and move on." – Les Brown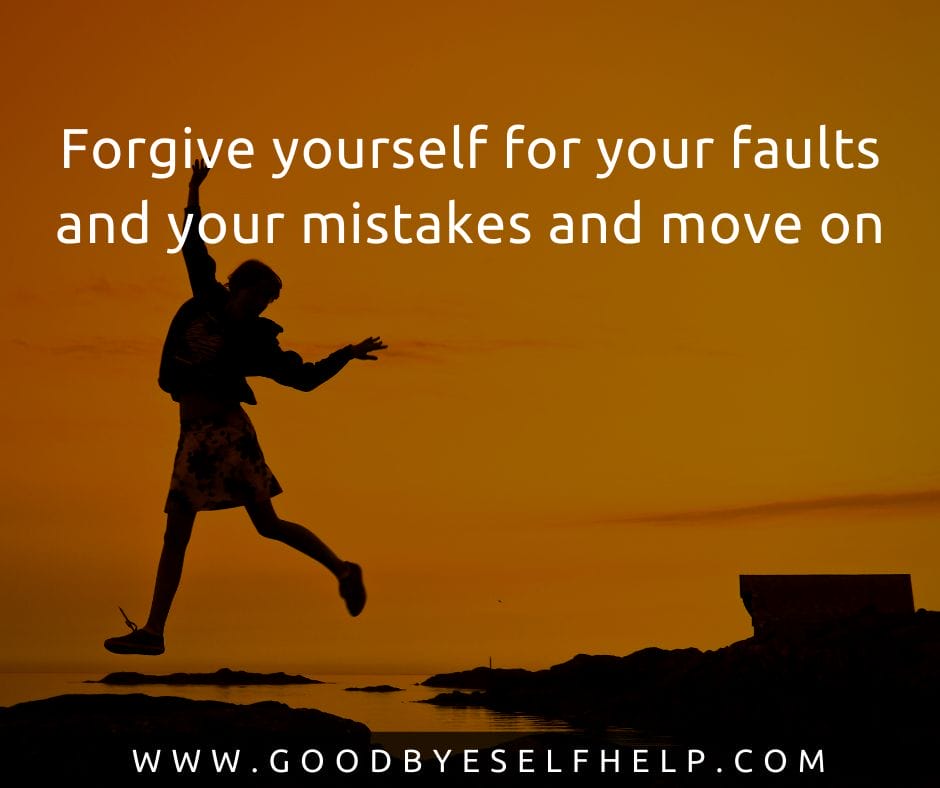 7. "The more you know yourself, the more you forgive yourself."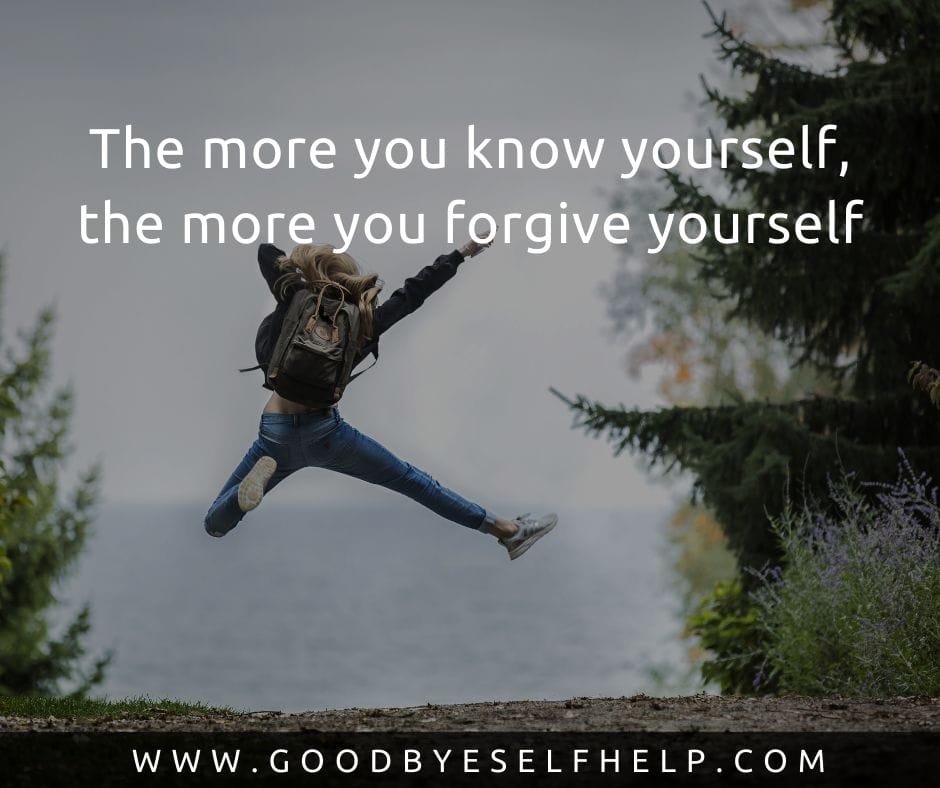 8. "Forgiveness is the gift you give yourself."
9. "Forgive yourself for not knowing what you didn't know before you learned it."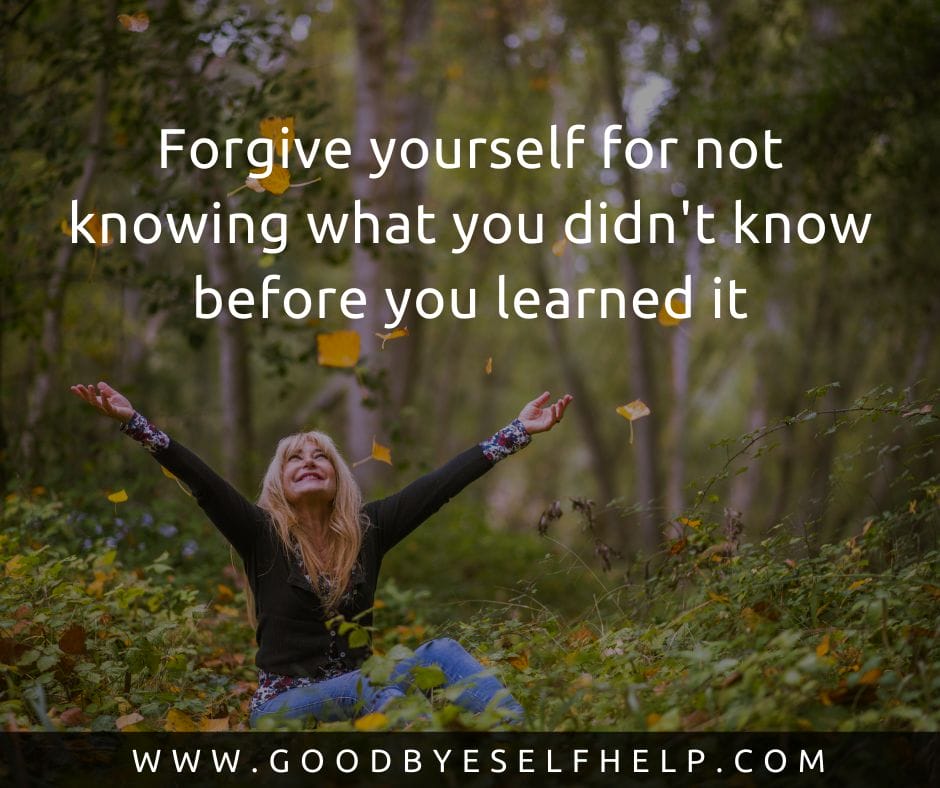 10. "Forgive yourself first. Release the need to replay a negative situation over and over again in your mind. Don't become a hostage to your past by always reviewing and reliving your mistakes. Don't remind yourself of what should have, could have, or would have been. Release it and let go. Move on."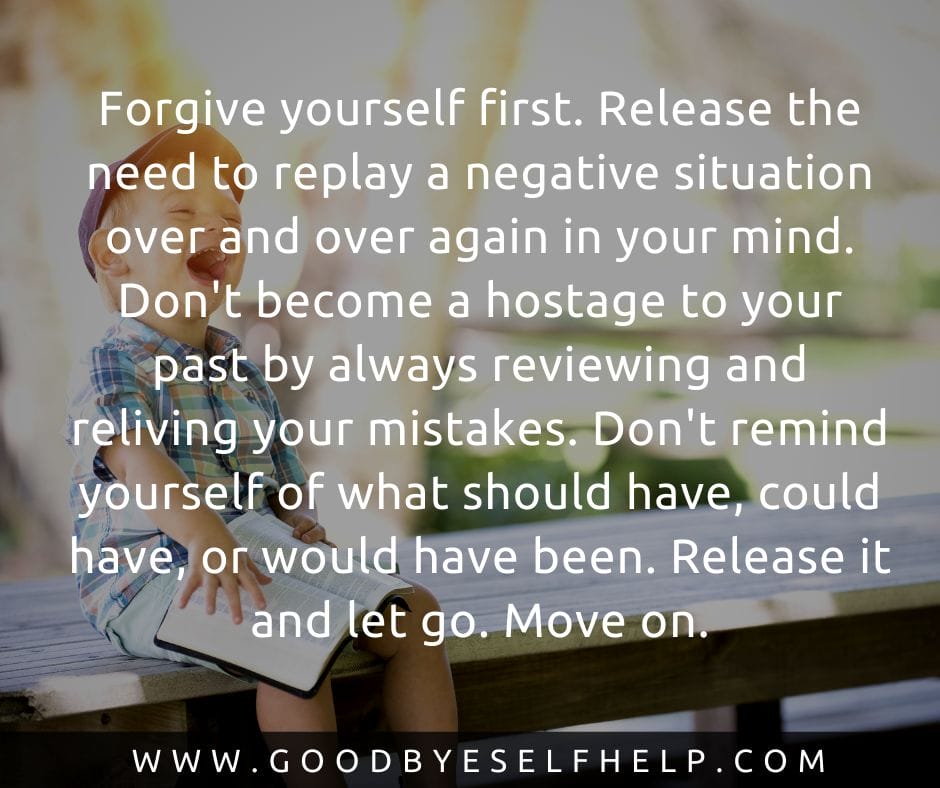 11. "It's toughest to forgive ourselves, so it's probably best to start with other people. It's almost like peeling an onion, layer by layer, forgiving others, you really do get to the point where you can forgive yourself."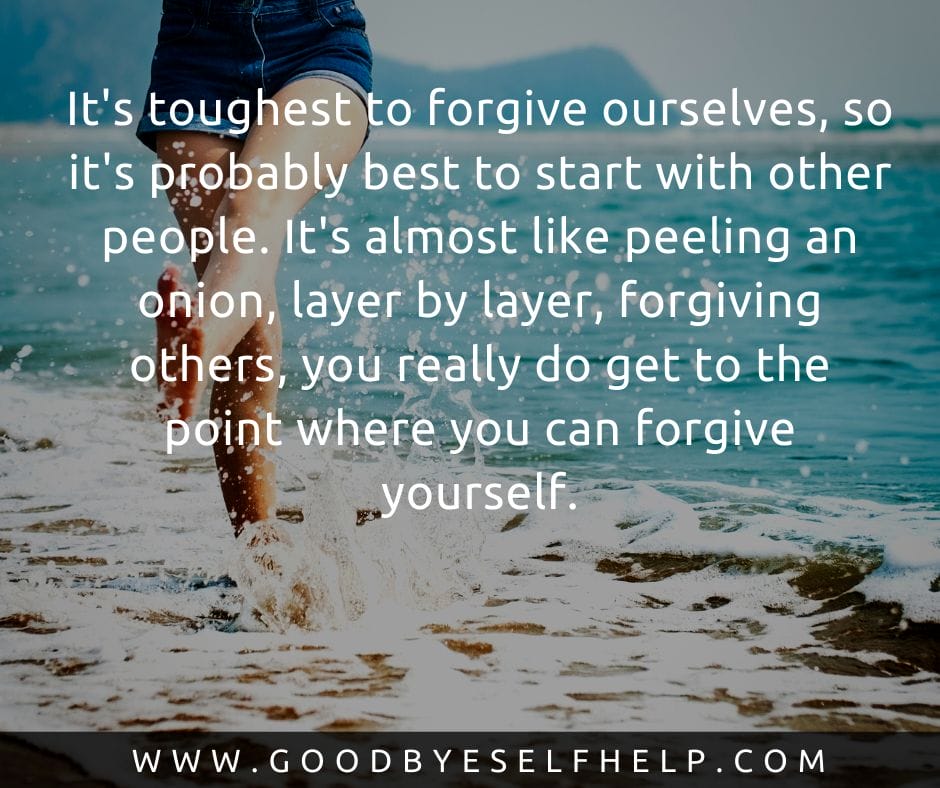 12. "Offer yourself the same forgiveness that you've shared with others, you are deserving."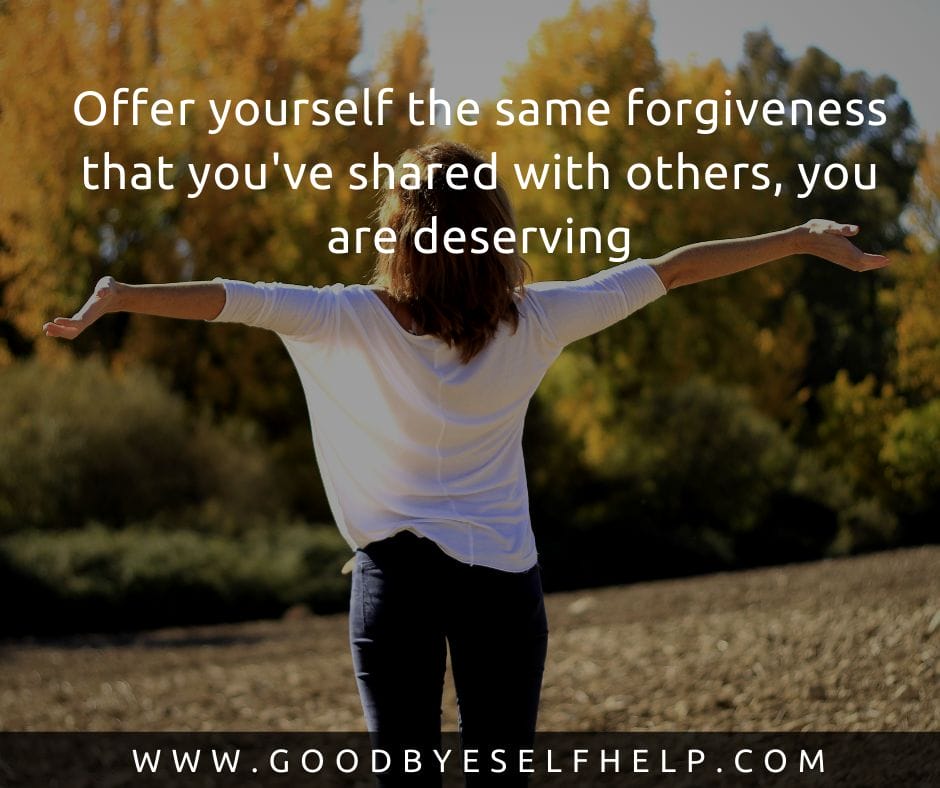 13. "In order to heal, we must first forgive, and sometimes the person we must forgive is ourselves."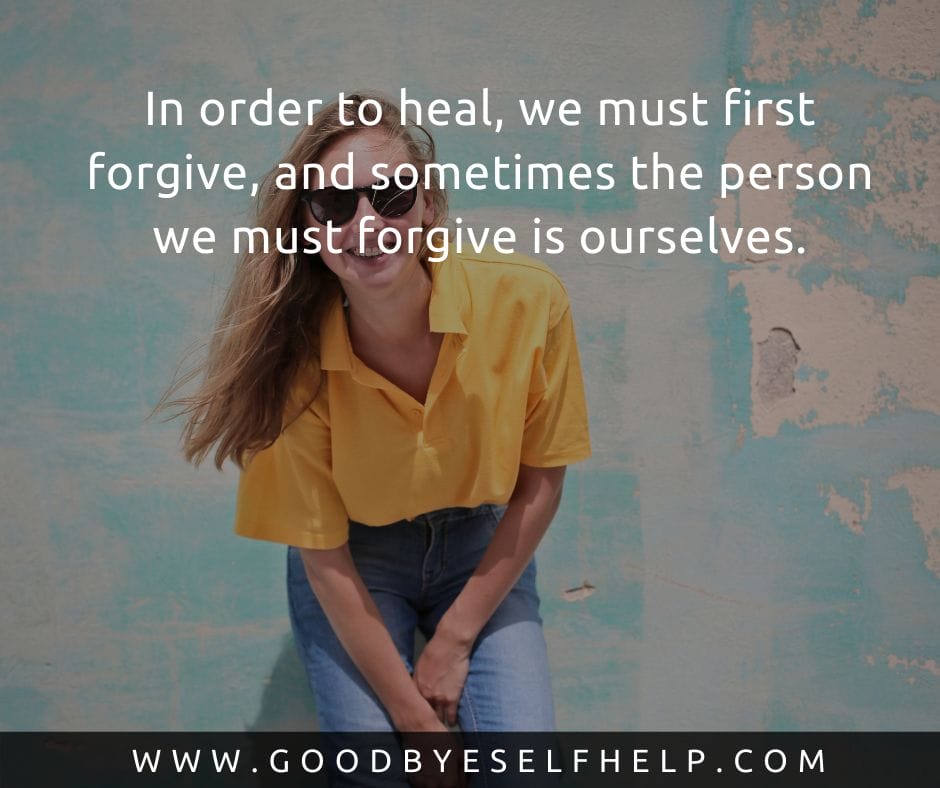 14. "Choose, everyday to forgive yourself. You are human, flawed, and most of all worthy of love."
15. "Forgive yourself and welcome love back into your life."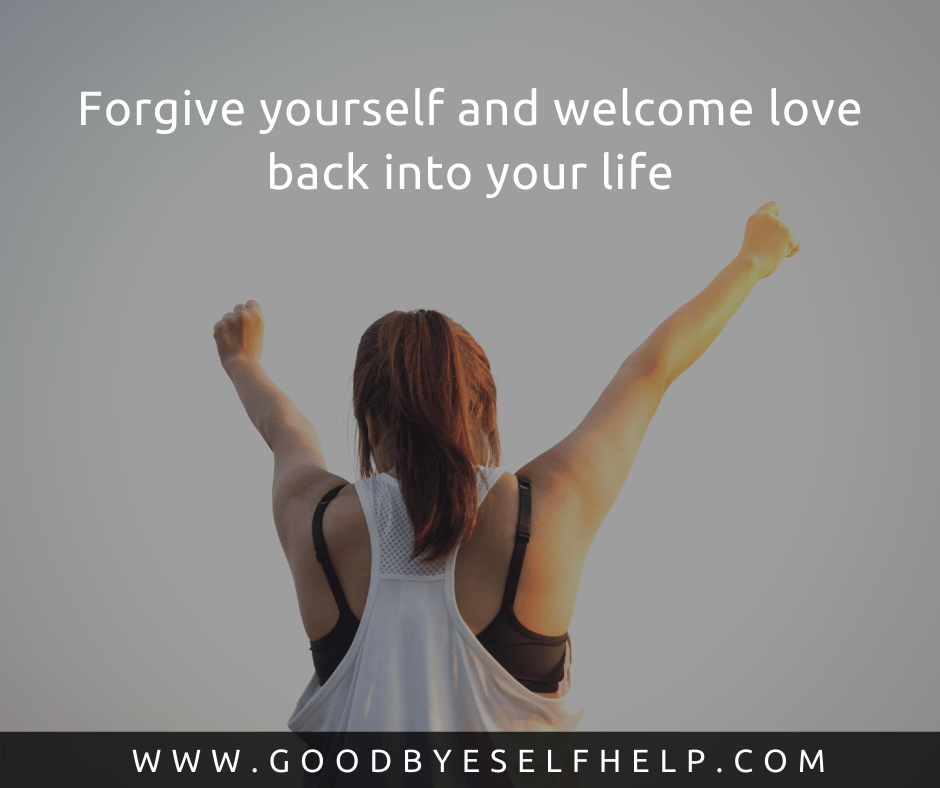 16. "Forget your past, forgive yourself, and begin again."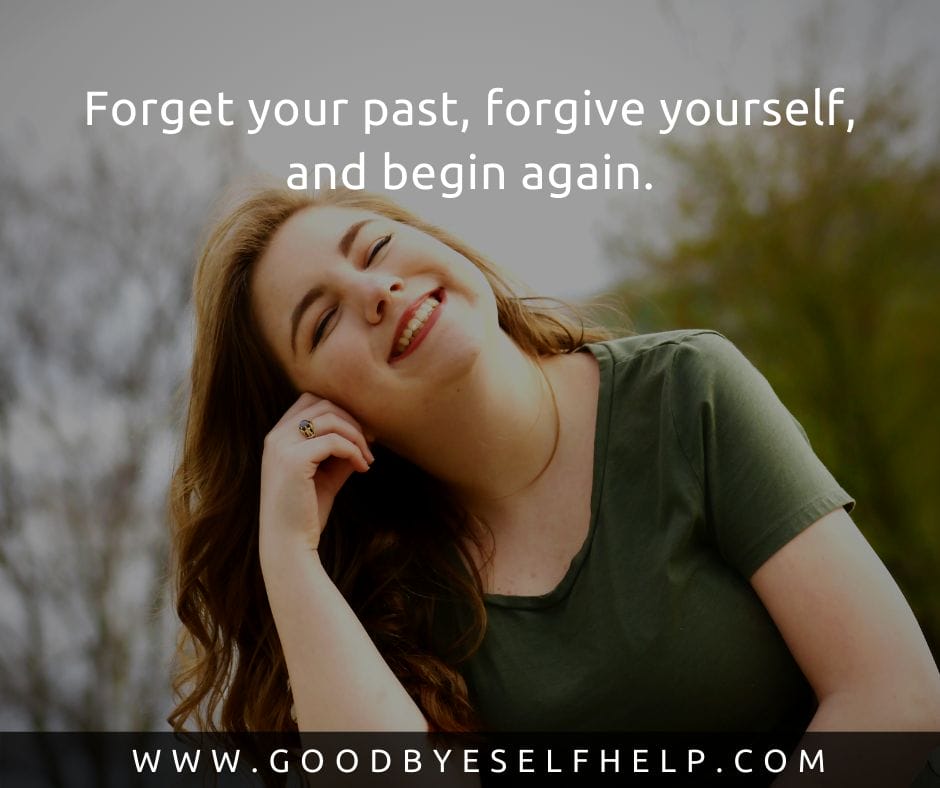 17. "Whatever you've done before, accept it and let it go. Forgive yourself because it's the only way to start again."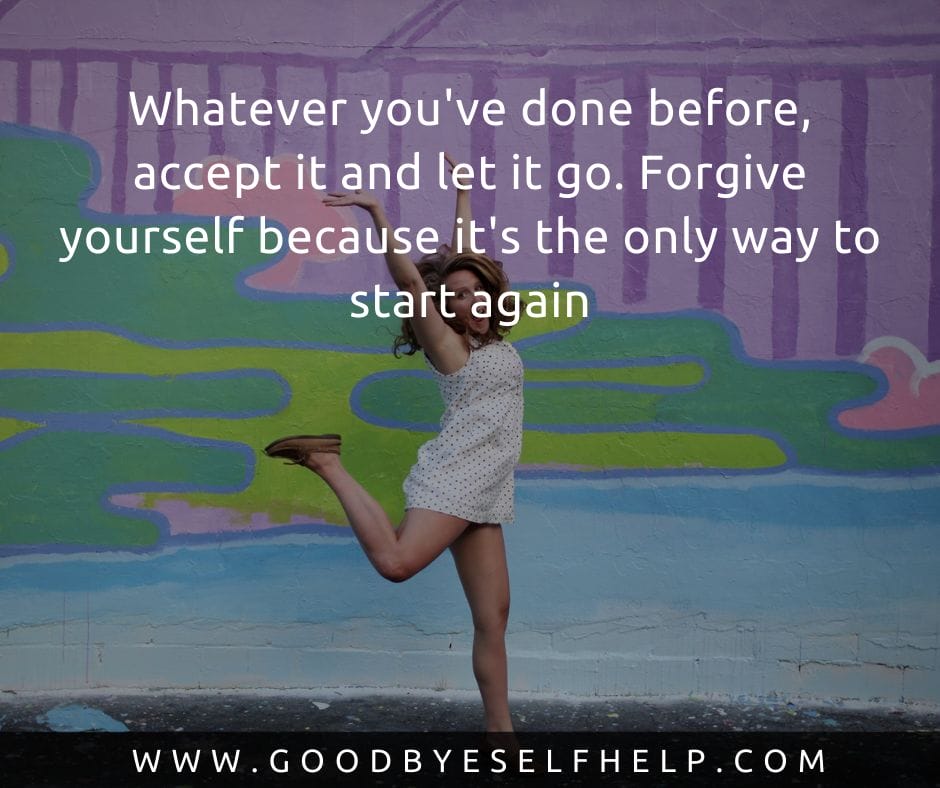 18. "Forgive yourself for the blindness that put you in the path of those who betrayed you. Sometimes a good heart doesn't see the bad."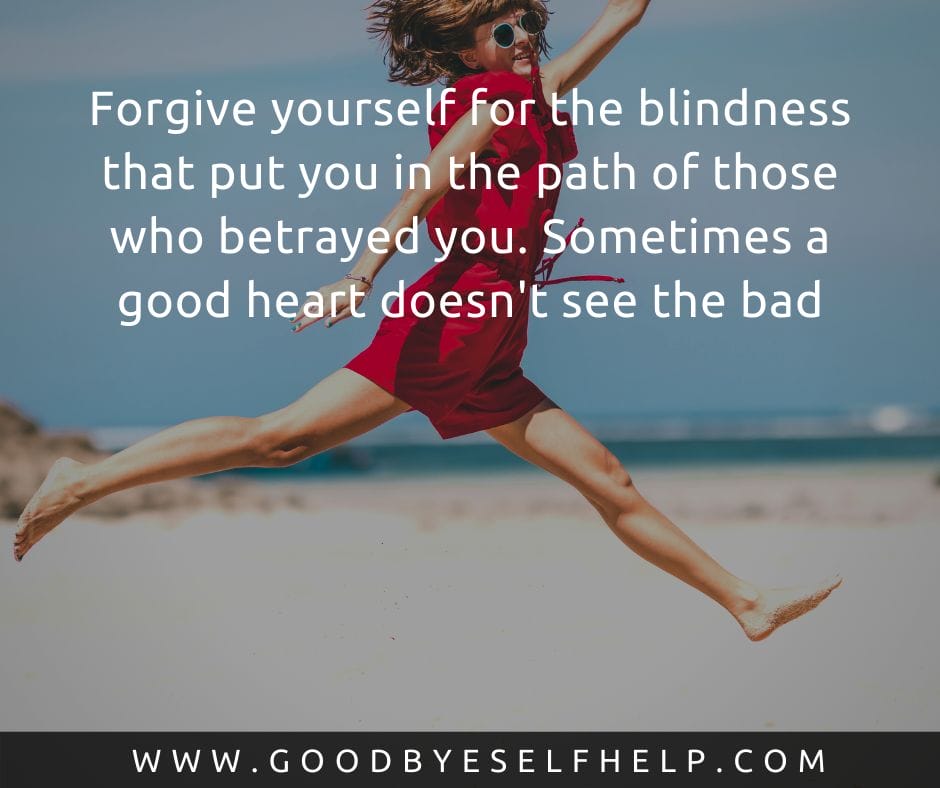 19. "You will have no peace until you have discovered how to forgive yourself, to forgive other people and let them forgive you."
20. "I've learned that it isn't always enough to be forgiven by others. Sometimes you have to learn to forgive yourself."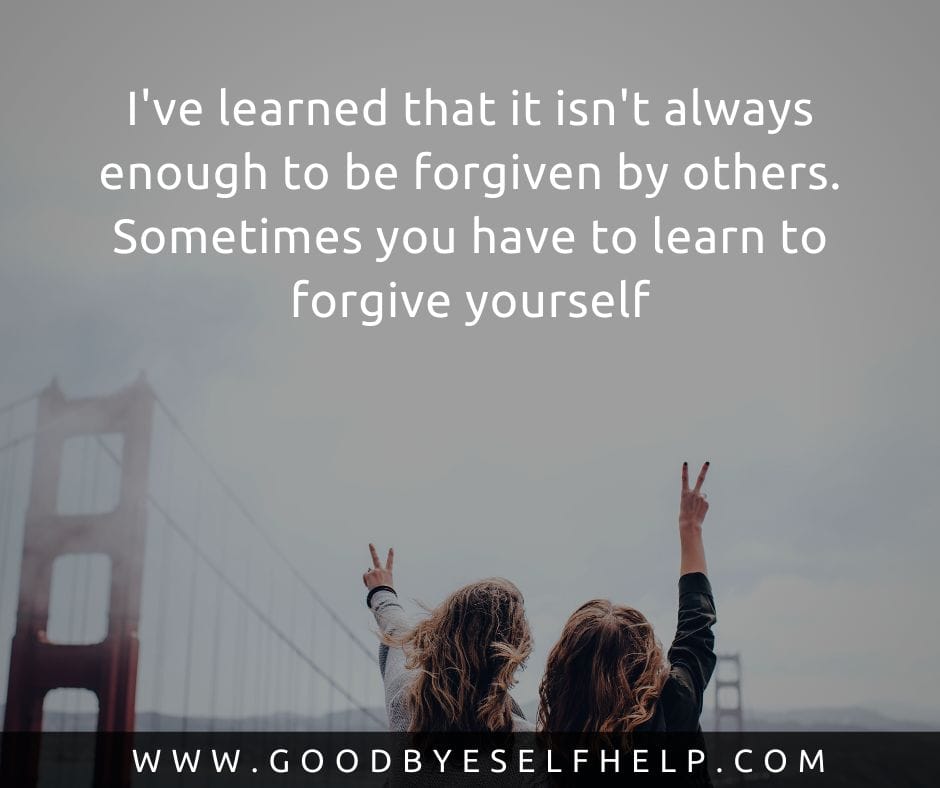 21. "People can be more forgiving than you can imagine. But you have to forgive yourself. Let go of what's bitter and move on."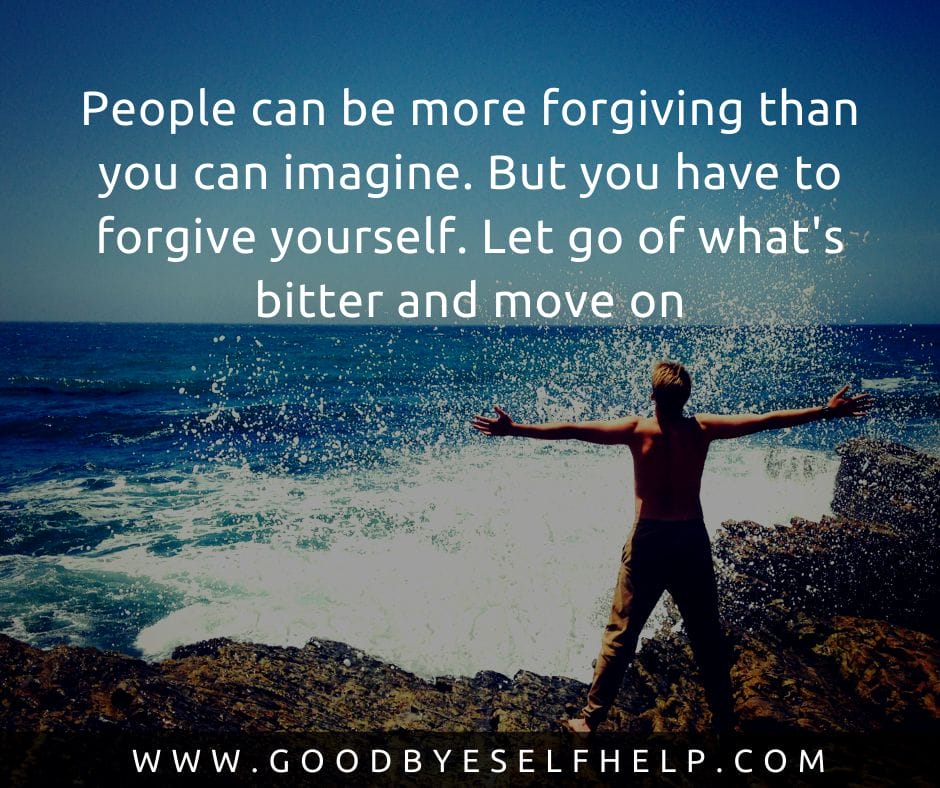 22. "Forgive yourself for the bad decisions, for the times you lacked understanding, for the choices that hurt others and yourself."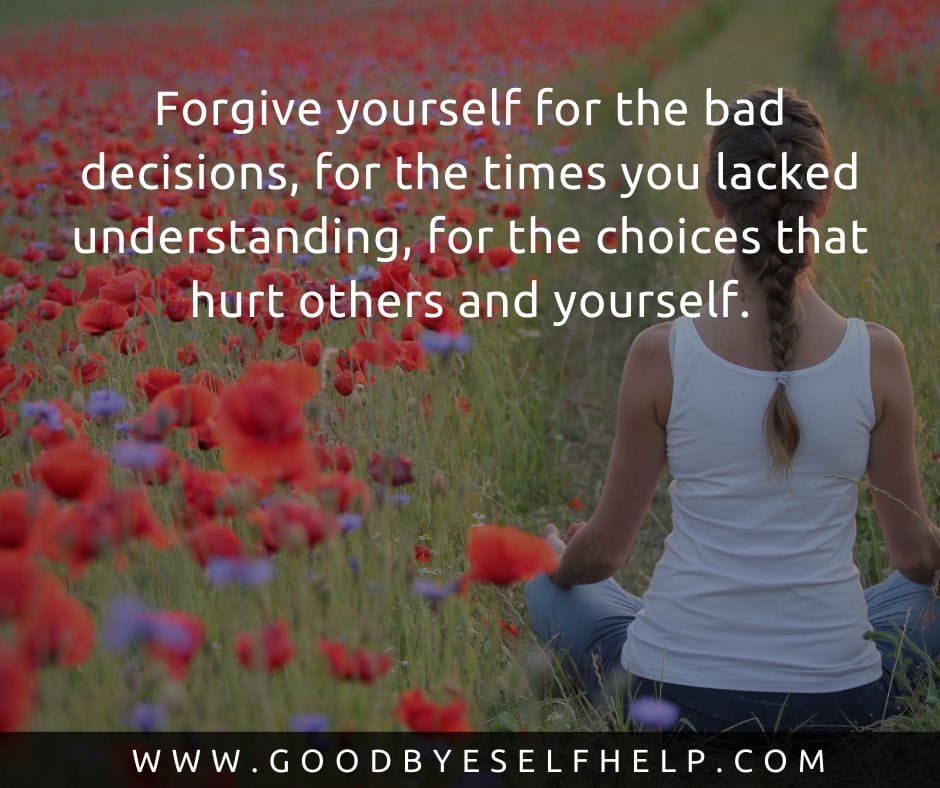 23. "We all make mistakes, don't we? But if you can't forgive yourself, you'll always be an exile in your own life."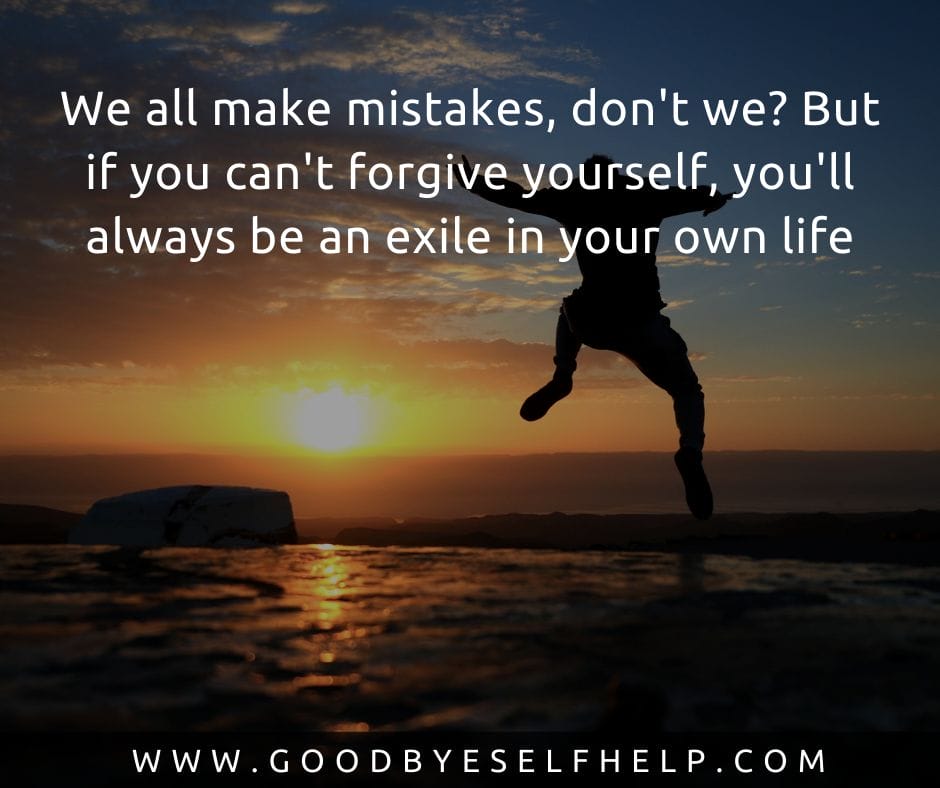 24. "Dwelling on past bad decisions you've made only allows those decisions to keep defining you. Forgive yourself and move on."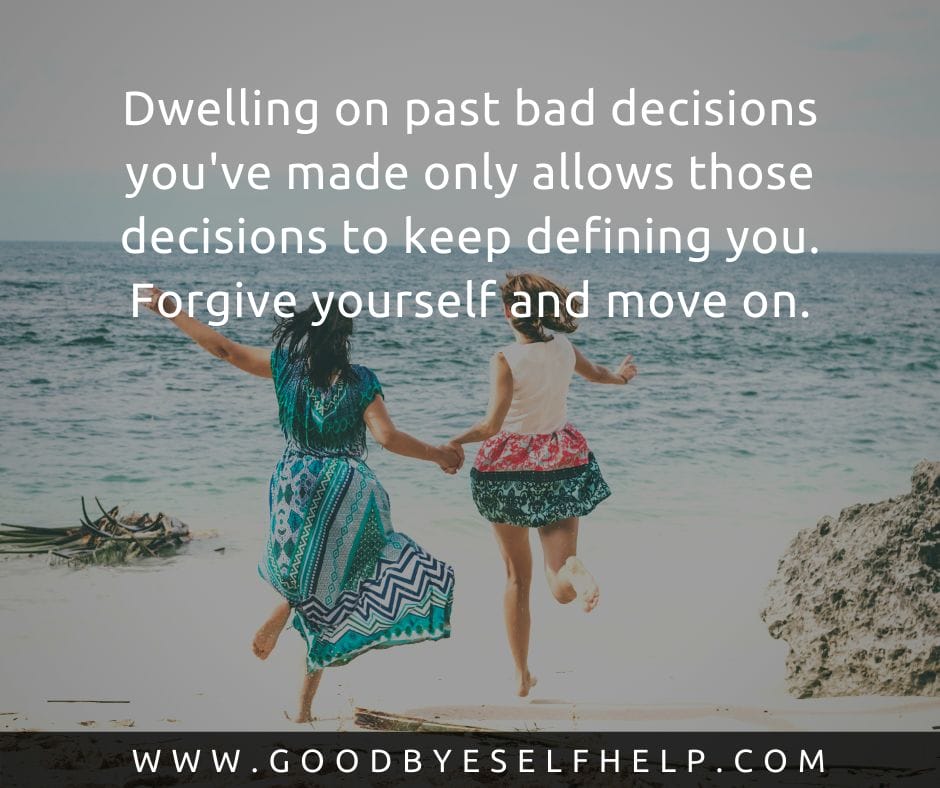 25. "Forgive yourself. If you could have done better, you would have."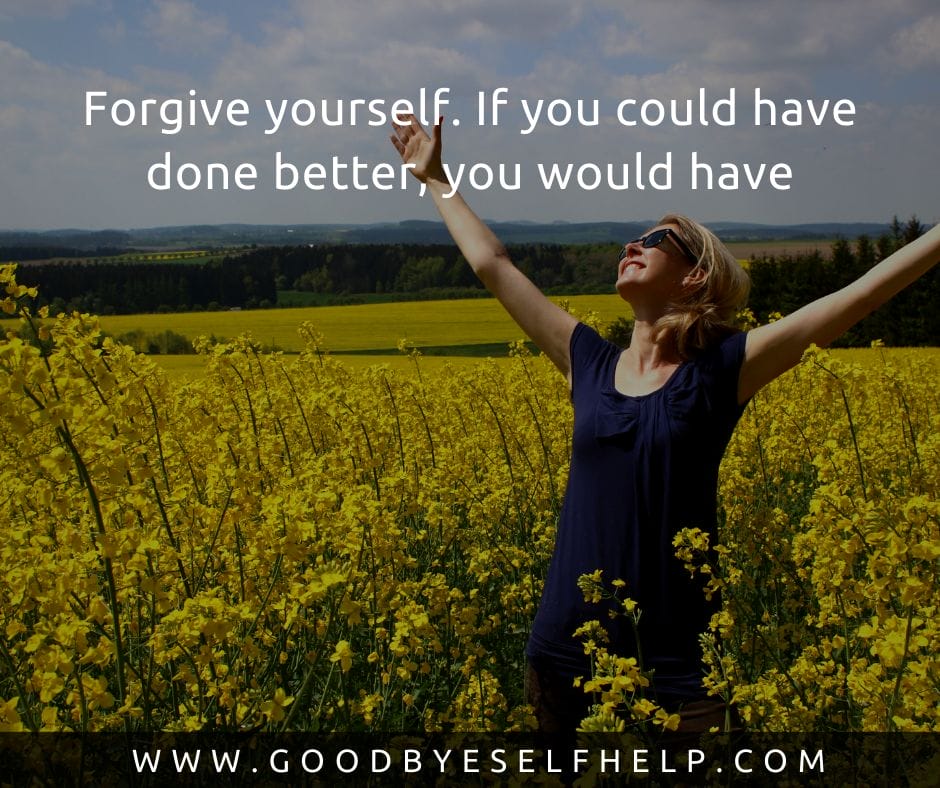 26. "Forgiving yourself means that you give up on your hope that the past will be different."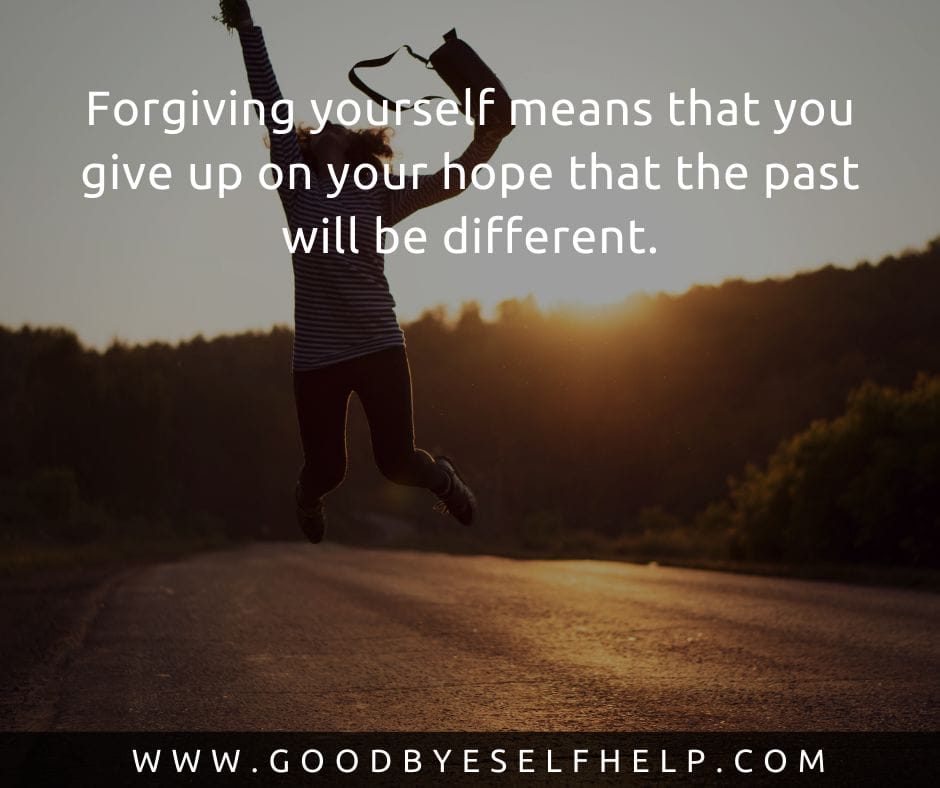 27. "To the girl I was then: I forgive you."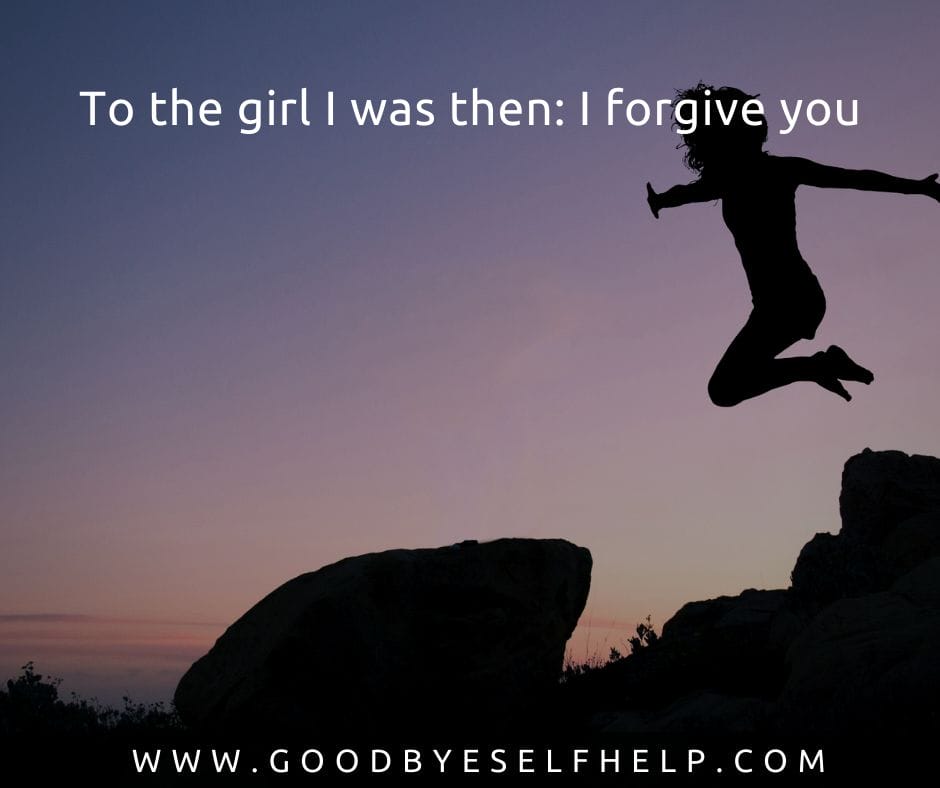 28. "Often the most difficult part of repentance is to forgive yourself. Discouragement is part of that test. Do not give up. That brilliant morning will come."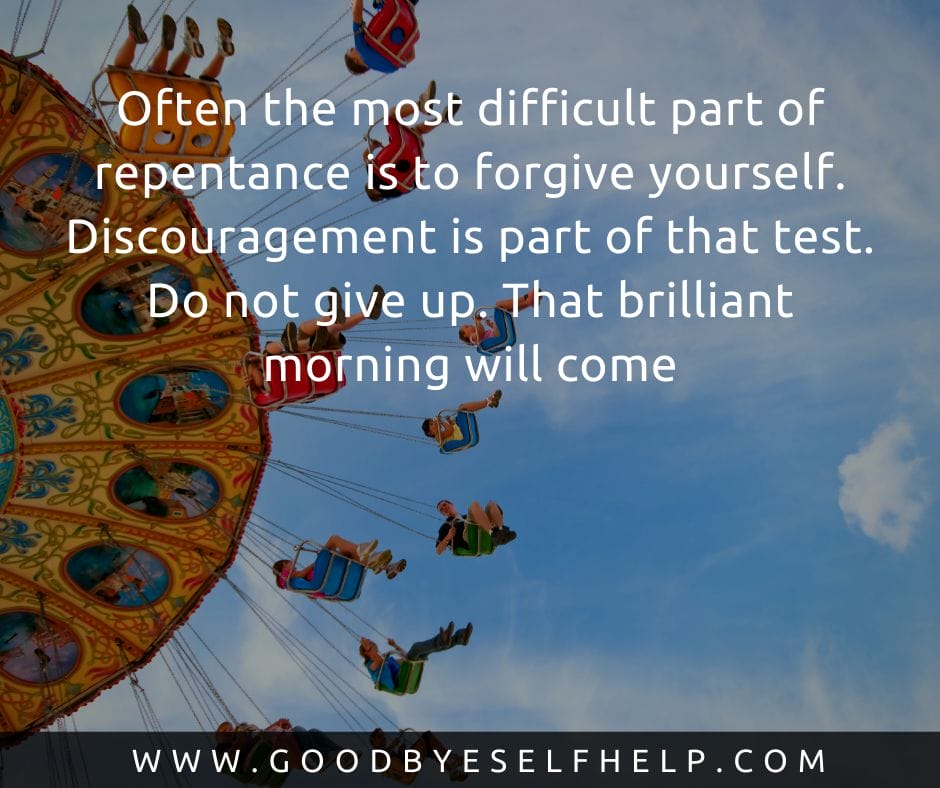 29. "Forgiving yourself, not guilt, increases personal accountability."
Hopefully these self forgiveness quotes have shown you that forgiveness is important, yes, even if that forgiveness is directed at yourself.
Forgiving yourself doesn't mean that you're absolved of all wrongdoing or that you don't still know that you caused hurt to someone else, but it does allow you to move forward and improve yourself rather than standing still.
If you've enjoyed these "forgive myself" quotes, also check out tips on forgiving someone who broke your heart, how to forgive your partner, and the answer to if you can forgive and still be angry.