Whether you're trying to approach a new project or just life in general with no fear, these no fear quotes are going to give you the encouragement you need to not be pushed around by your fears and to live a "no fear" lifestyle.
Now, before we get all pumped and jumping up and down, I will say that I think it's human to have fears.
But the idea behind these quotes about no fear is that we're choosing to leave those fears behind or or ignore them in pursuit of what we really want.
Living with no fear and these have no fear quotes means we're brave, we're strong, and we acknowledge that life is too short to waste spending time being afraid of things.
Fear, truly, is an emotion that used to serve us well we we were cavemen running from wooly mammoths, but most fear now, from an emotional standpoint, has only evolved to make us scared.
Engaging your "fight or flight" response to run away from a boulder running towards you is must different from being so scared of embarking on your new career that you stay stuck in a job you hate.
If you want to learn more about conquering your fears, check out the "Fear is a Choice" book which will give you those breakthroughs in an easy-to-understand way.
For me, living a no-fear lifestyle means I:
never turn down an opportunity because I'm scared I can't do it
reframe my language to stop using words like "fear" and "afraid"
commit to always doing my best even when I haven't done that thing before
dreaming big and using vision boards that include things that other people might say is impossible
acknowledging my weaknesses and doing those things even more, public speaking, for instance
Enjoy these no fear quotes and no fear sayings to get yourself ready to face life head on.
1."No excuses. No worries. No regrets. No fear. Go all in."
2. "Have no fear of perfection – you'll never reach it."
3. "If you have no fear, nothing and no one has power over you."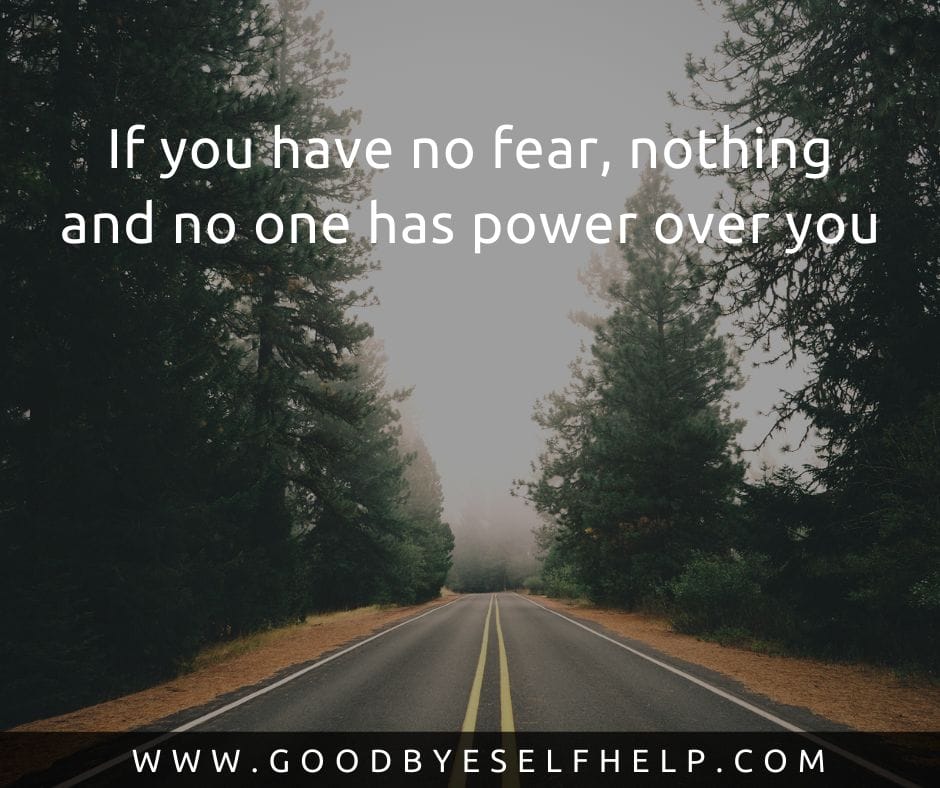 4. "People living deeply have no fear of death."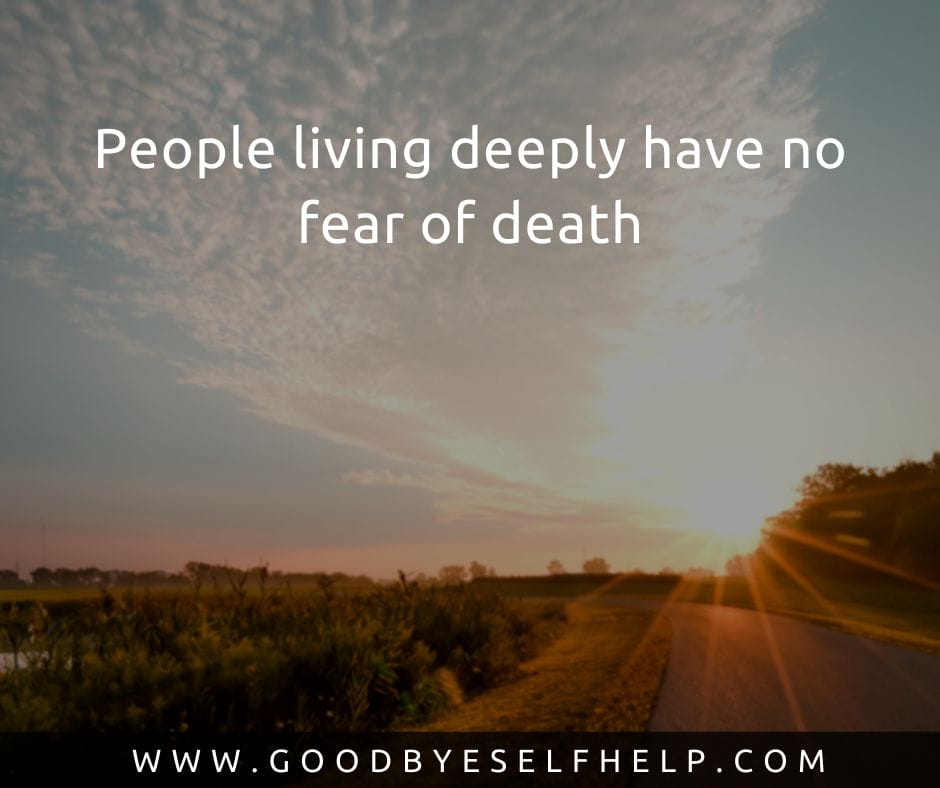 5. "Fear is the enemy of success."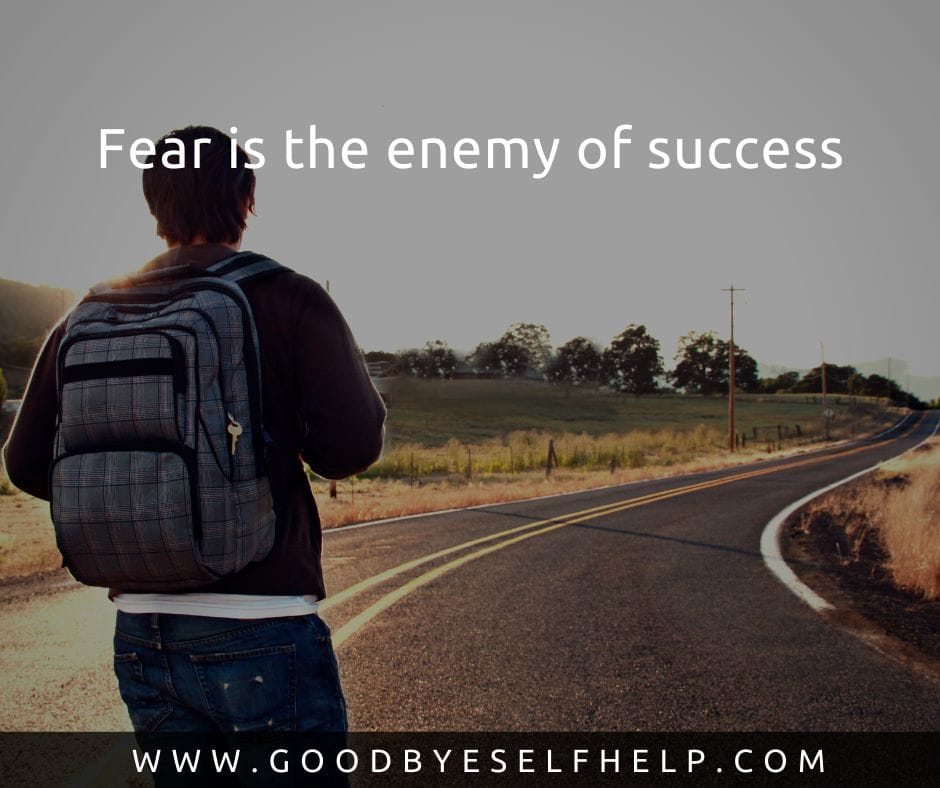 6. "This is my path. I'm strong. I have no fear."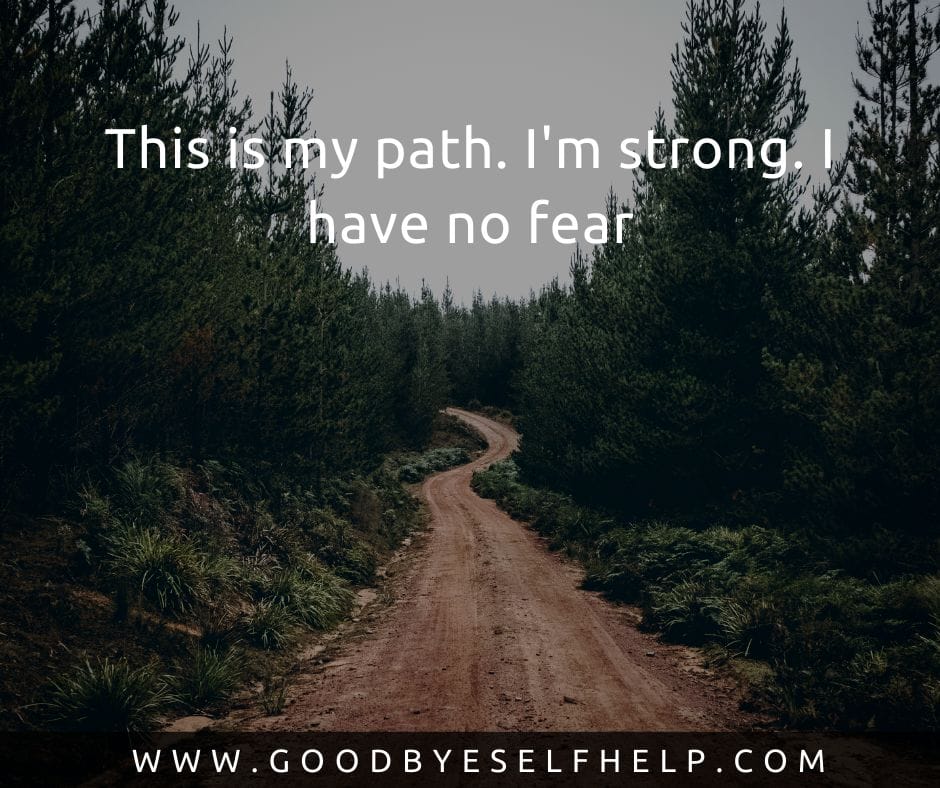 7. "I have no fear, I have only love."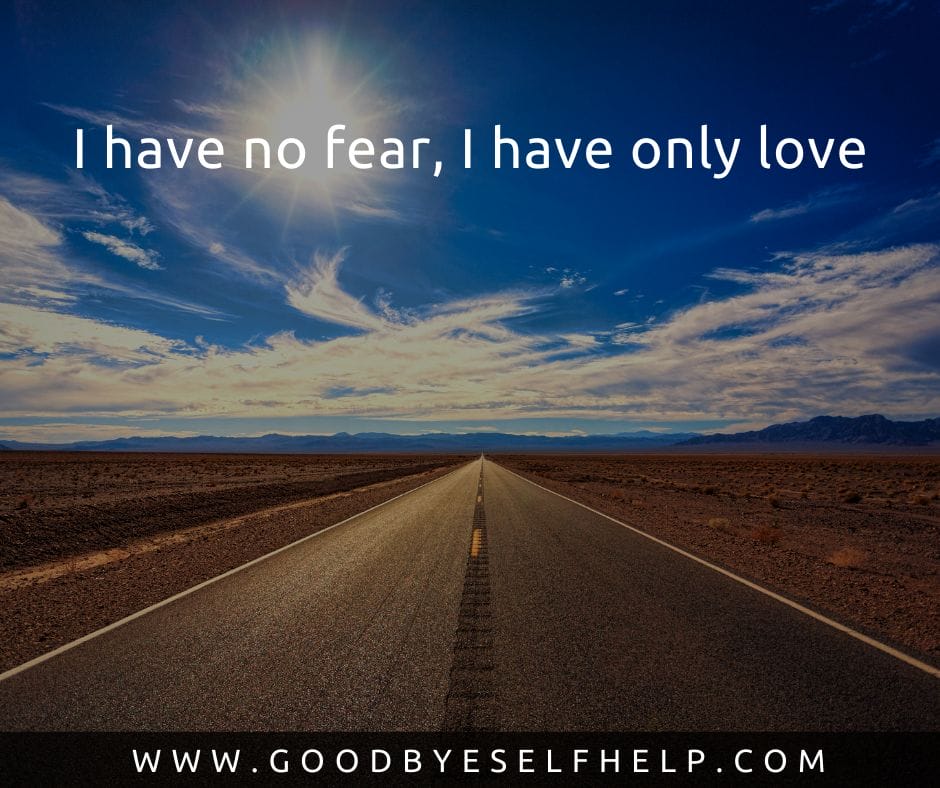 8. "With complete faith, there is no fear of what faces you in life or death."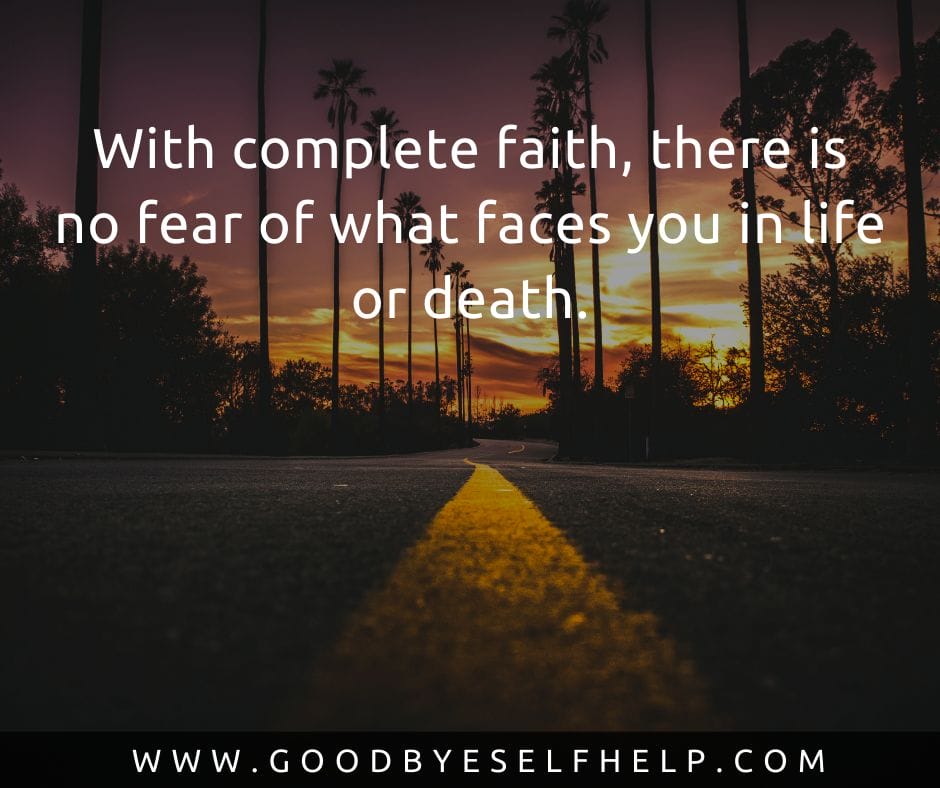 9. "Only when we are no longer afraid do we begin to live."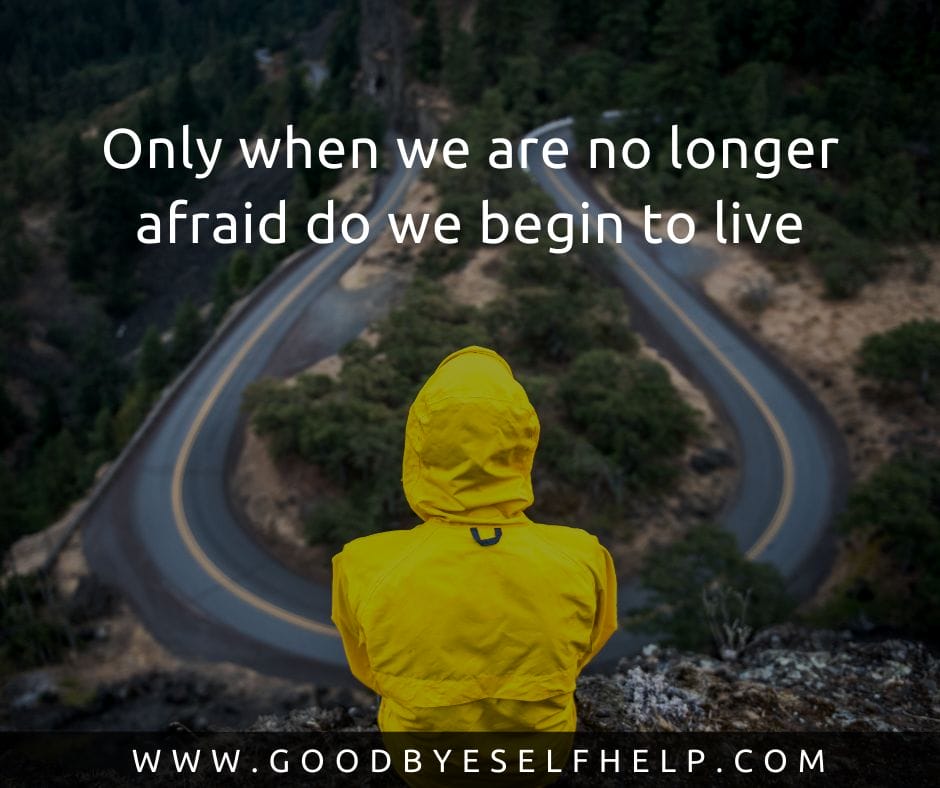 10. "Never let your fear decide your future."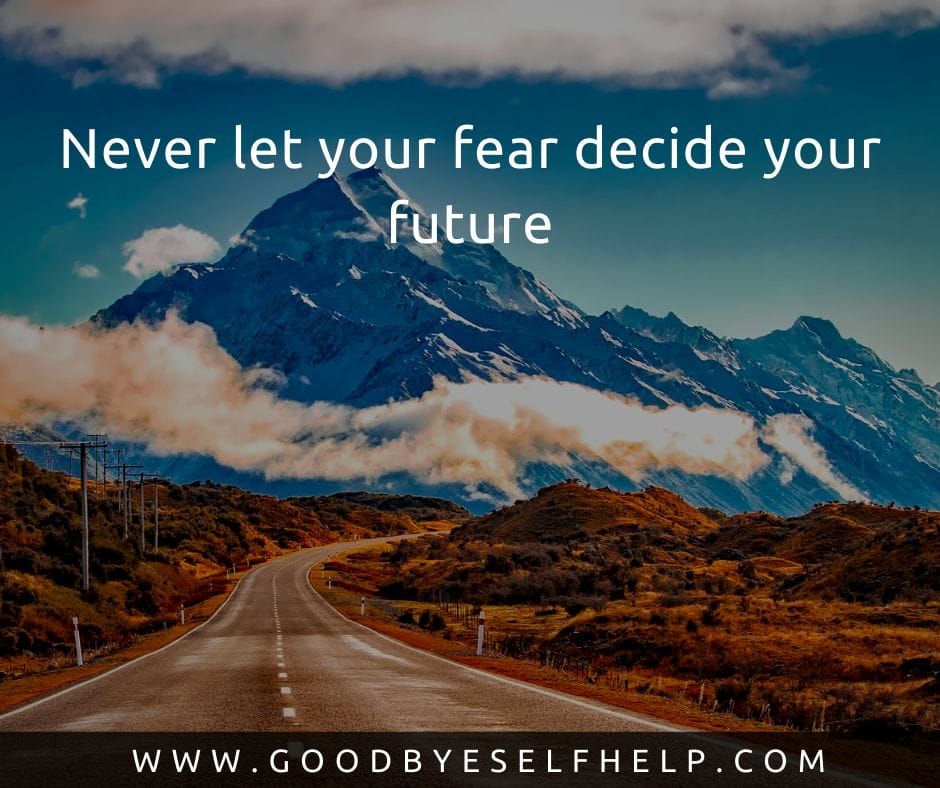 11. "The whole secret of existence is to have no fear. Never fear what will become of you. Depend on no one, only the moment you reject all help are you freed."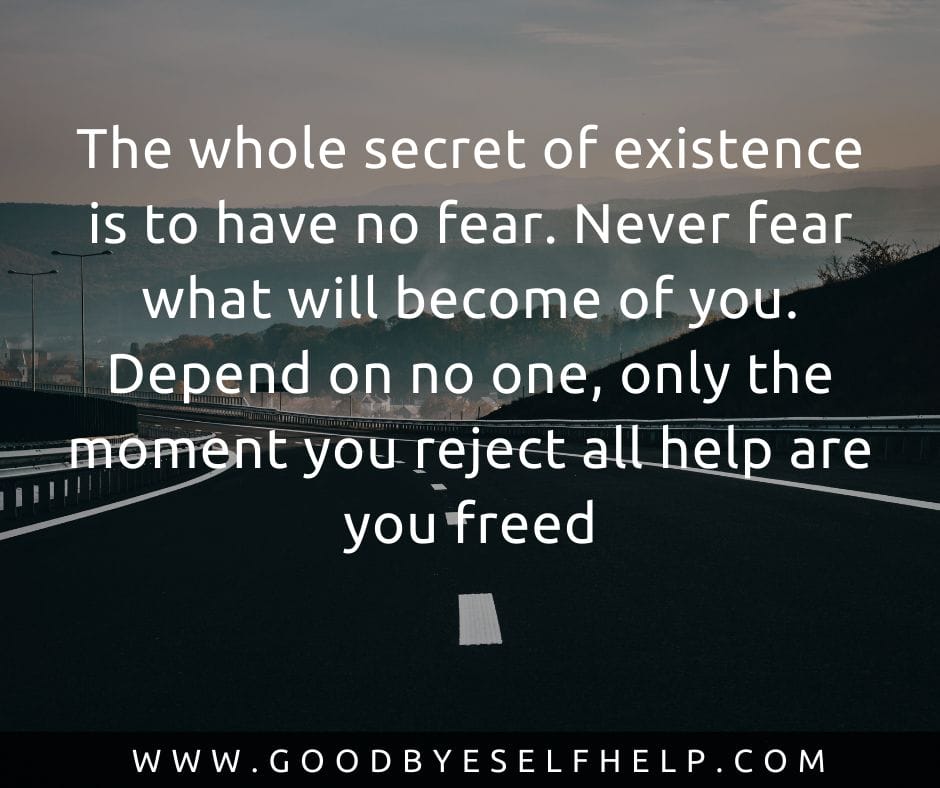 12. "There's no fear when you're having fun."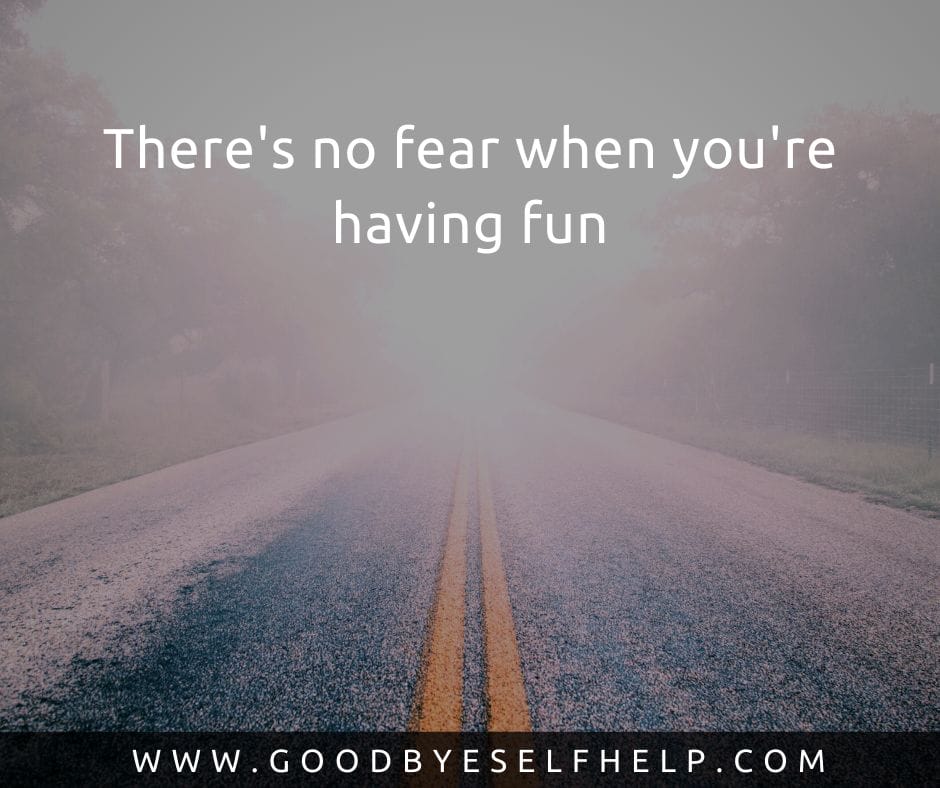 13. "Everything you want is on the other side of fear."
14. "Avoiding danger is no safer in the long run than outright exposure. The fearful are caught as often as the bold."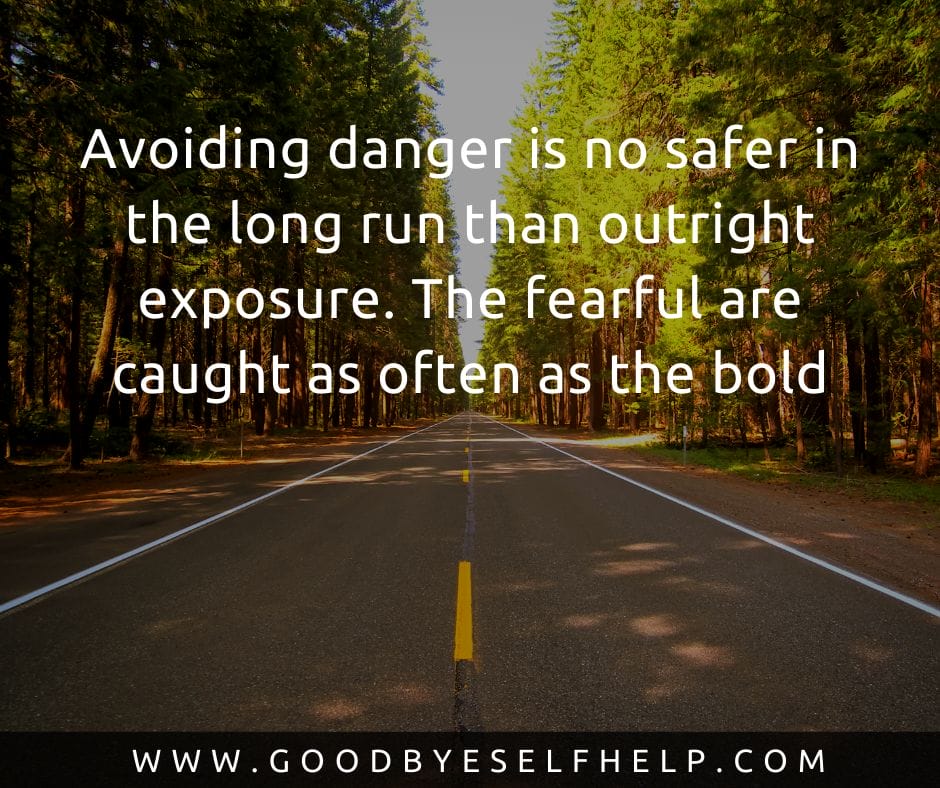 15. "Fear kills more dreams than failure ever will."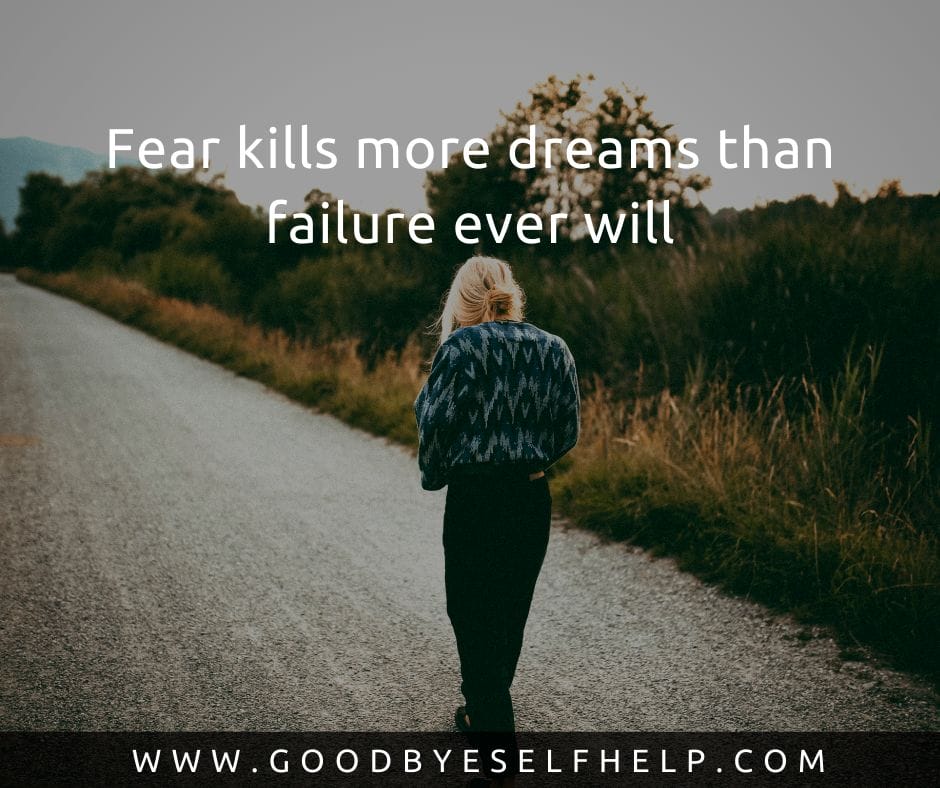 16. "Please do not feed the fears."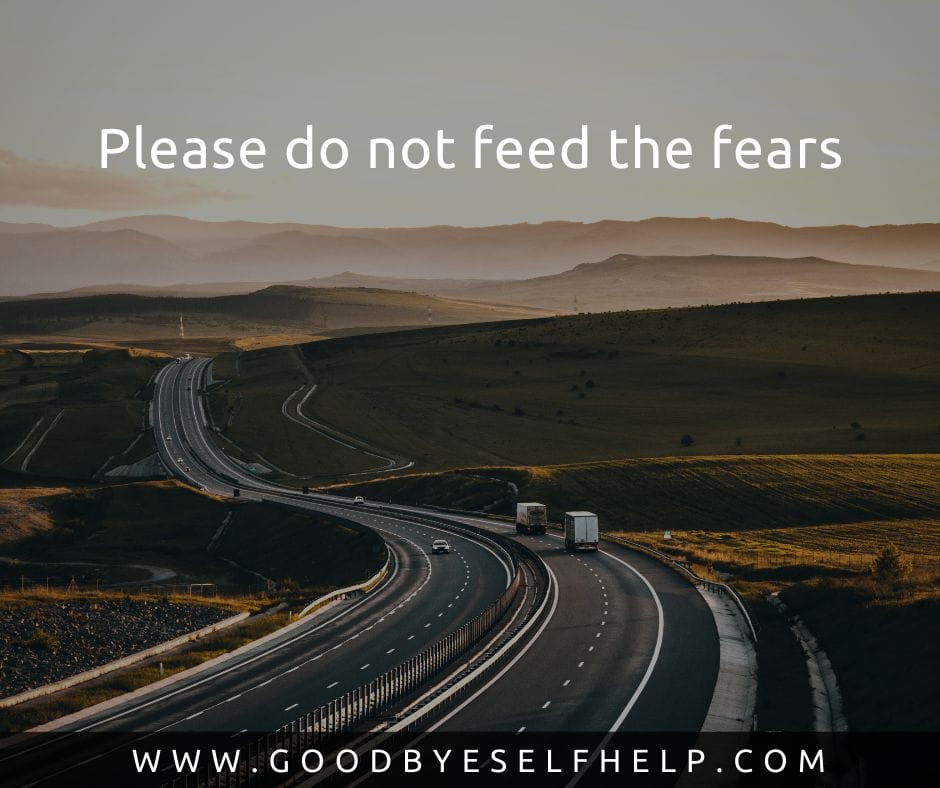 17. "The fear of death follows from the fear of life. A man who lives fully is prepared to die at any time."
18. "Fear is temporary. Regret is forever."
19. "Fears are nothing more than a state of mind."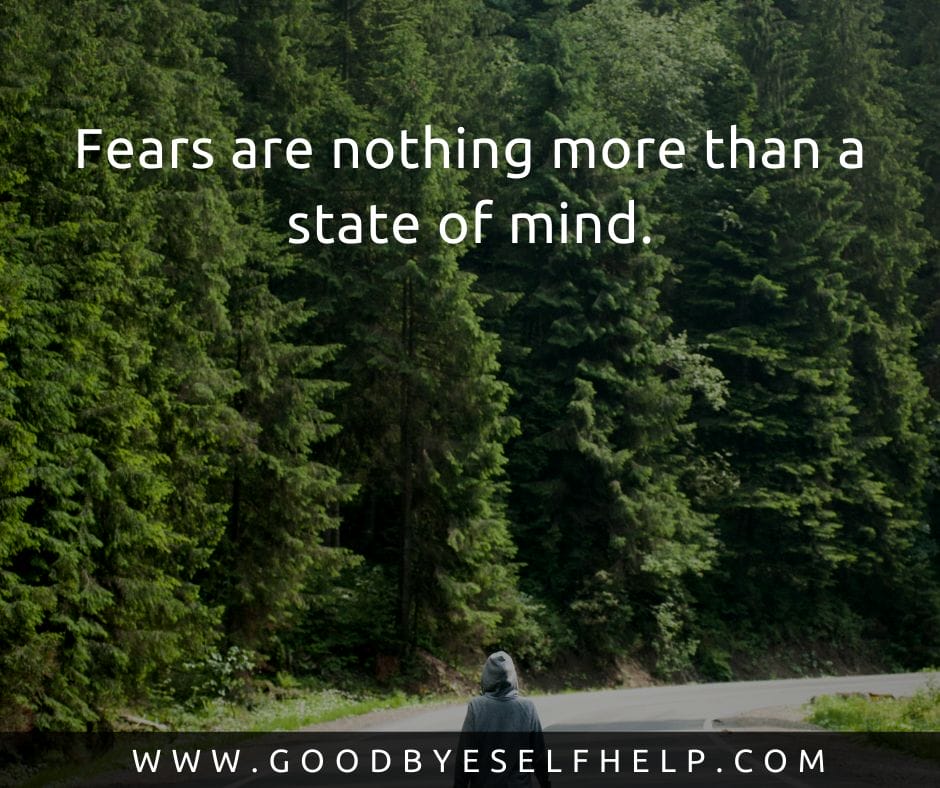 20. "I must have no fear of failure. It was my fear of failure that first kept me from attempting the Master Work."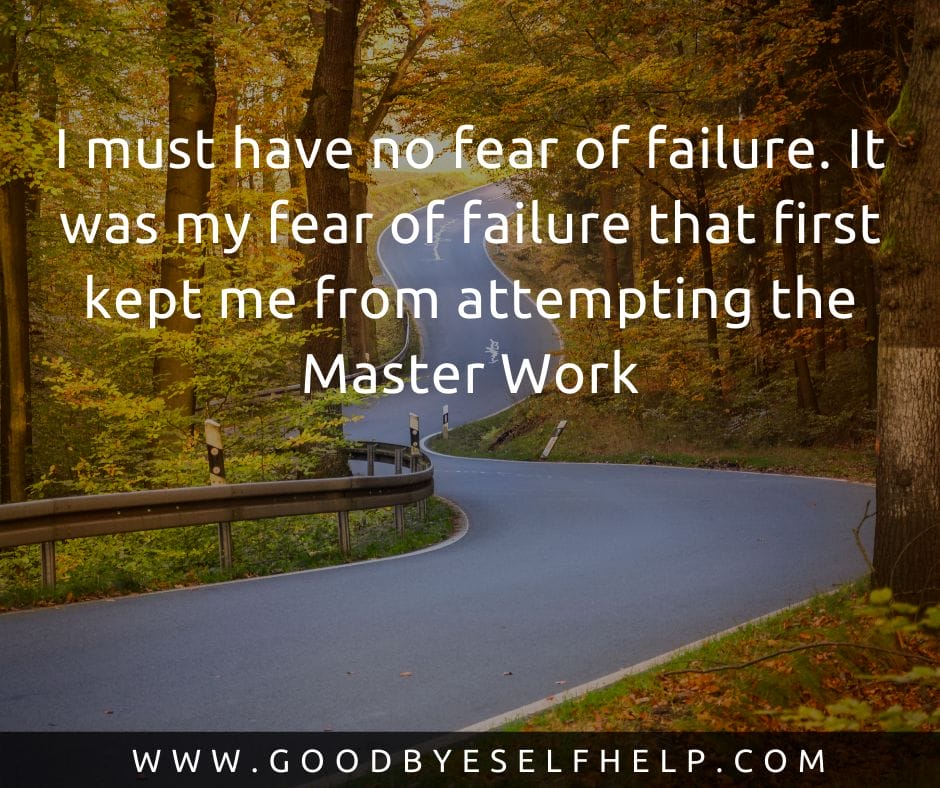 21. "I have no fear of losing my life. If I have to save a koala or crocodile or a kangaroo or a snake, mate, I will save it."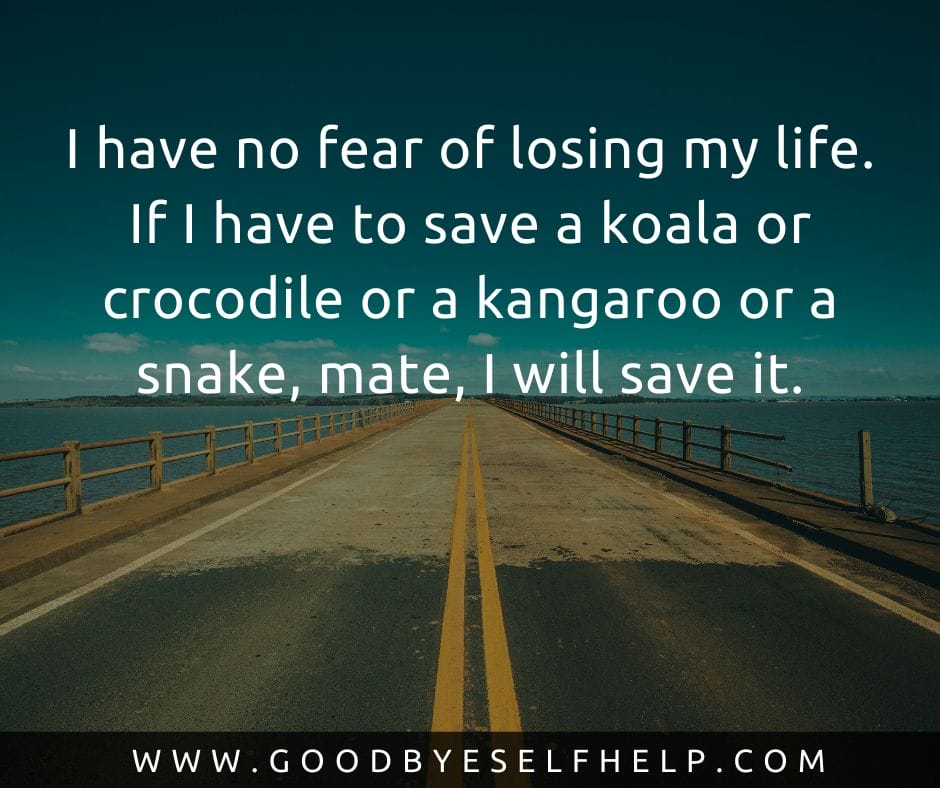 22. "Fear not, for I am with you."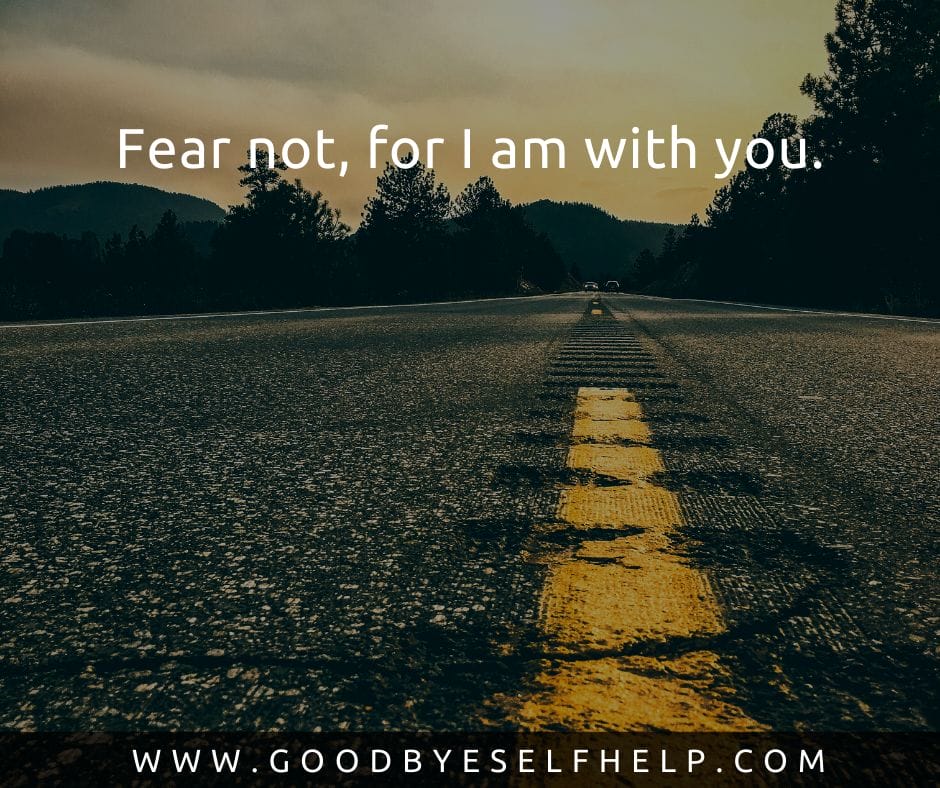 23. "I'll tell you what freedom is to me. No. Fear."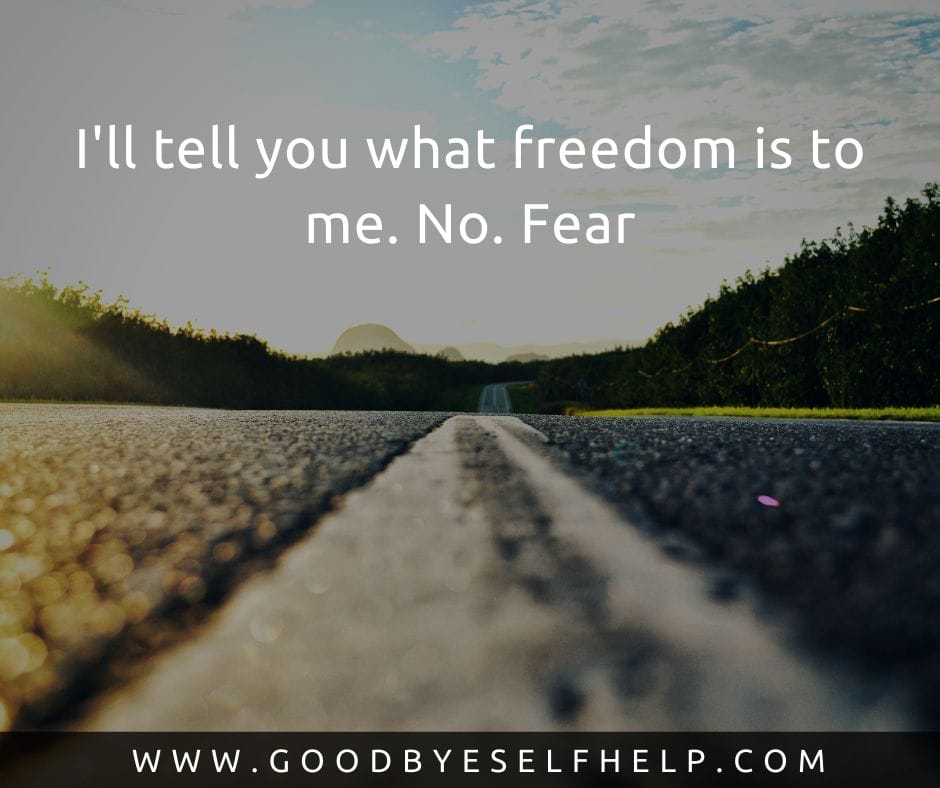 24. "Have no fear of perfection – you'll never reach it."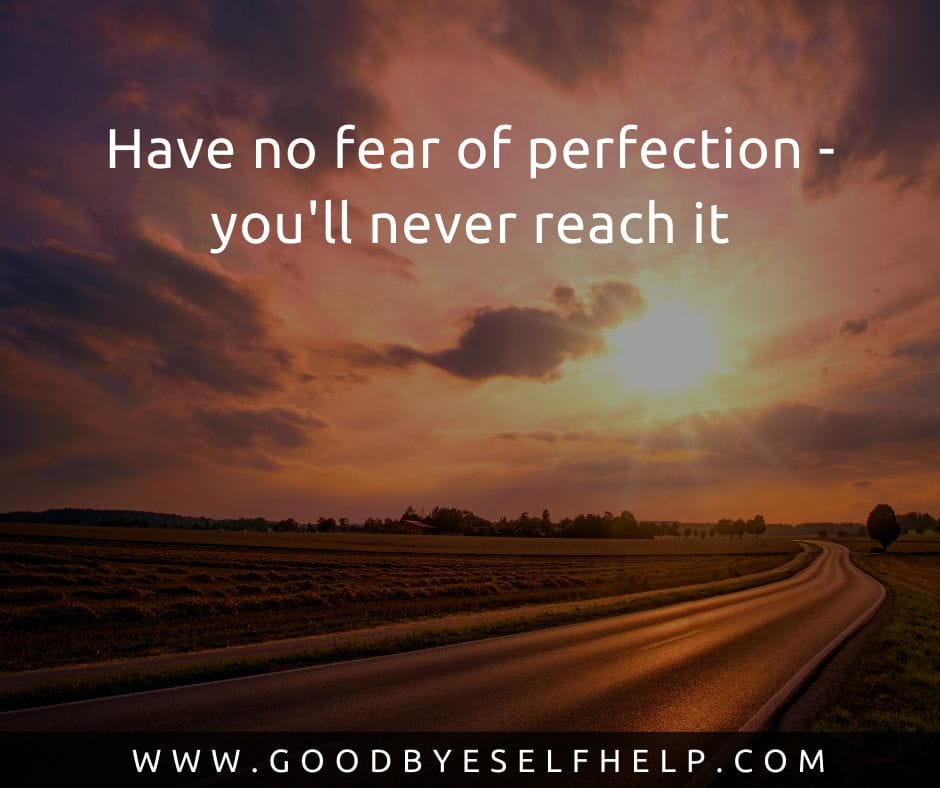 25. "If men could be contented to be what they are, there were no fear in marriage."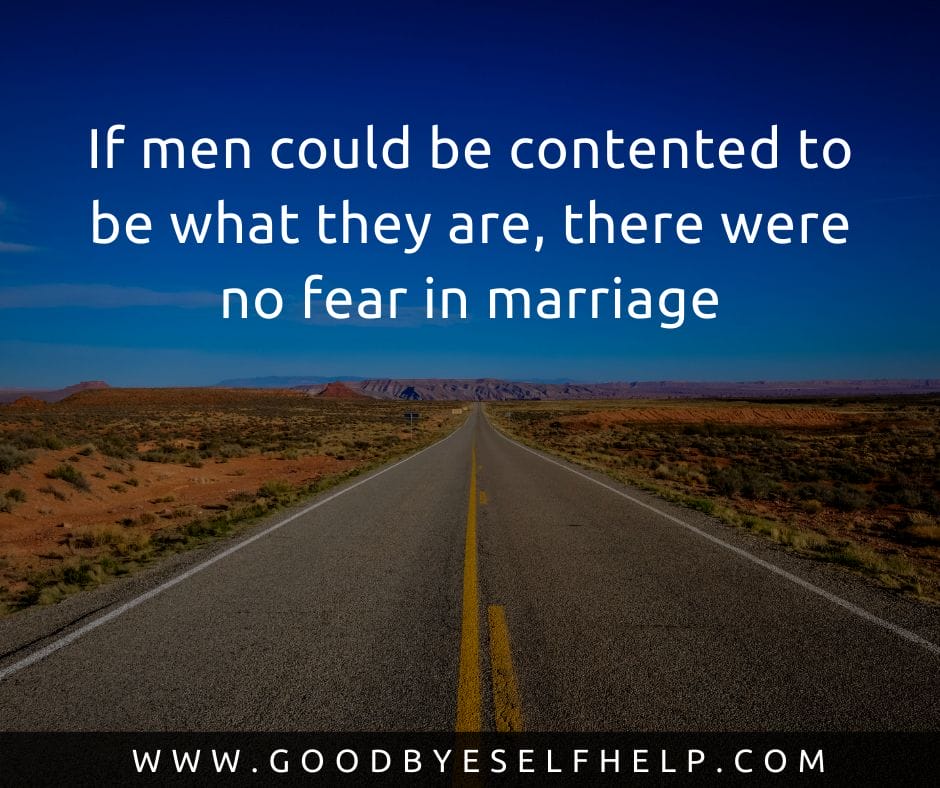 26. "Play with no fear of failure."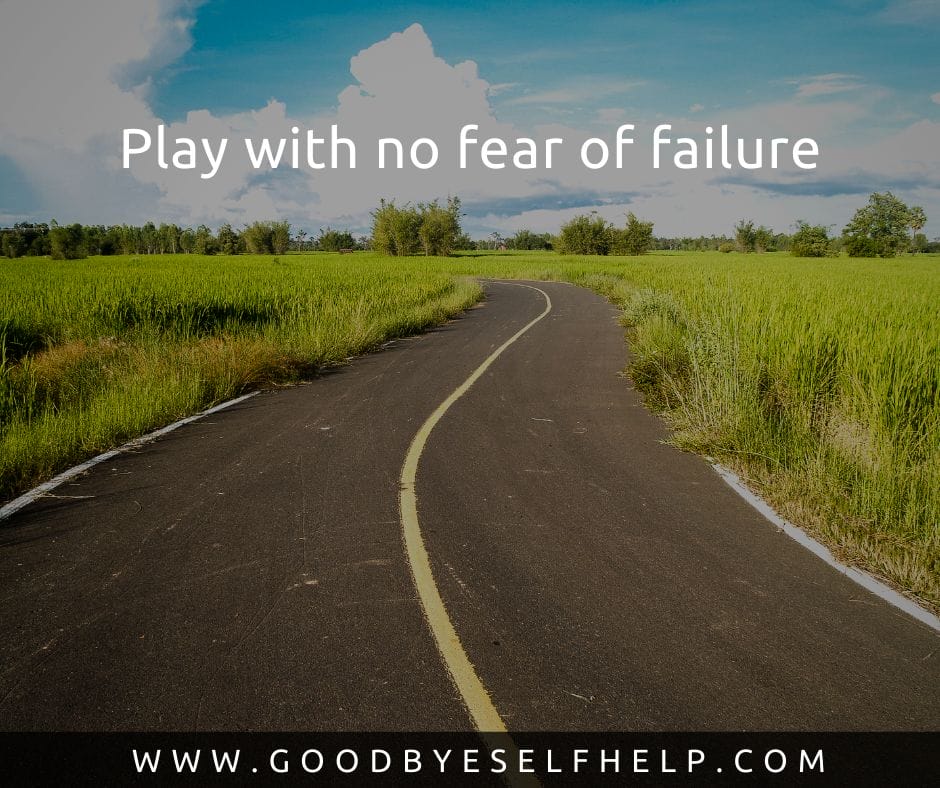 27. "There is no fear before and no fear after. We give our best."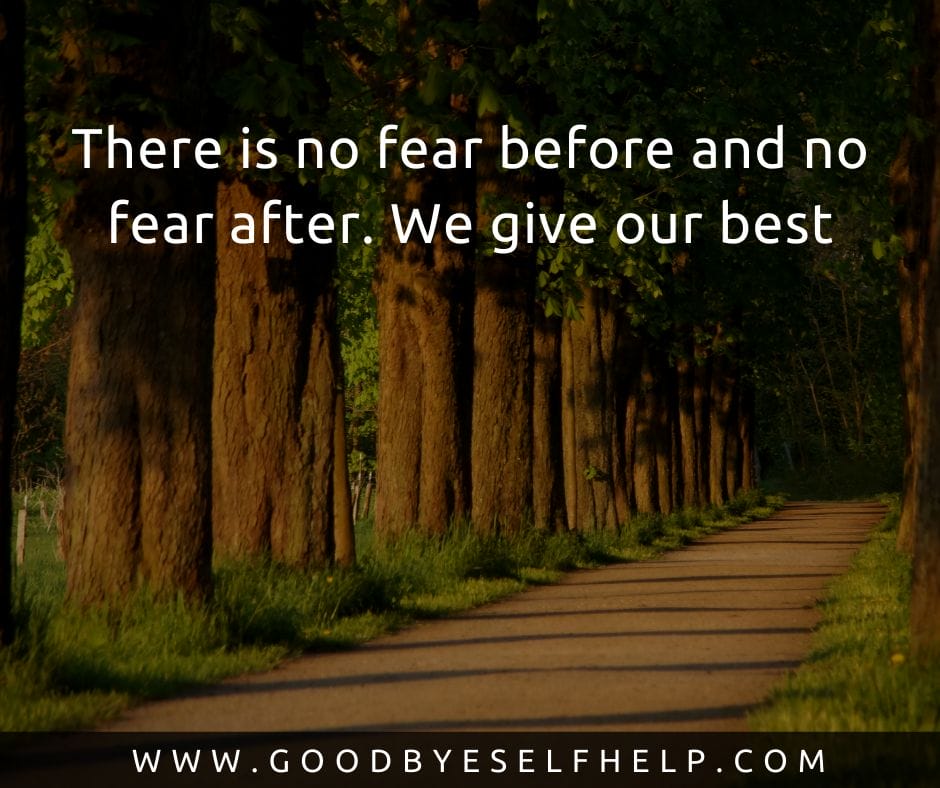 28. "When I have a camera in my hand, I know no fear."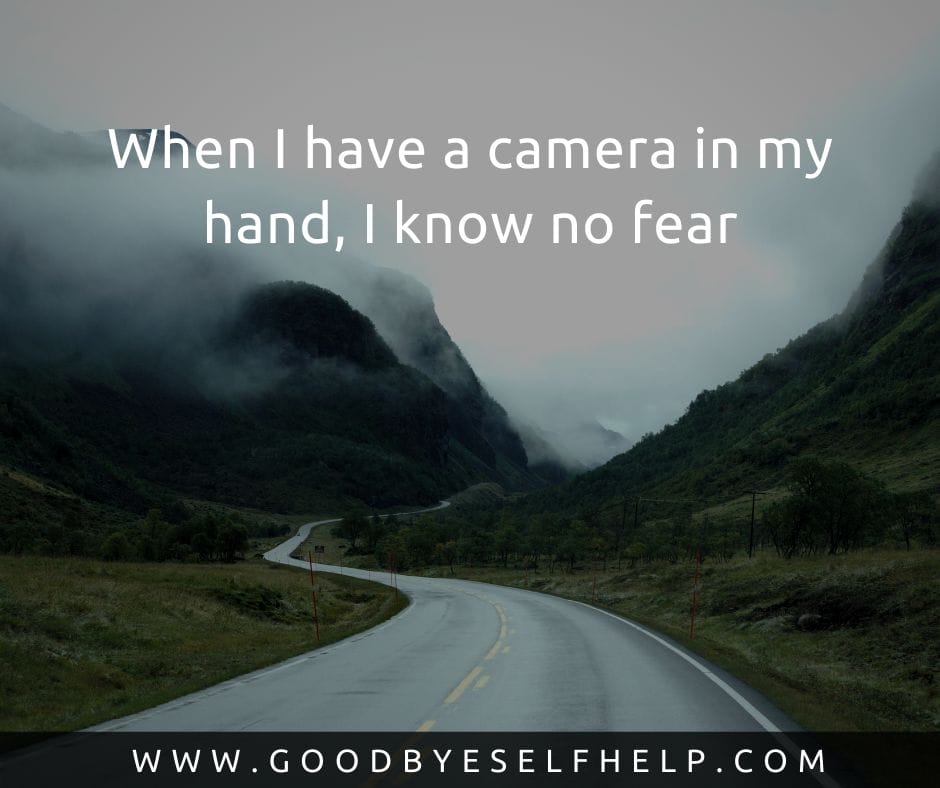 29. "Above all, don't fear difficult moments. The best comes from them."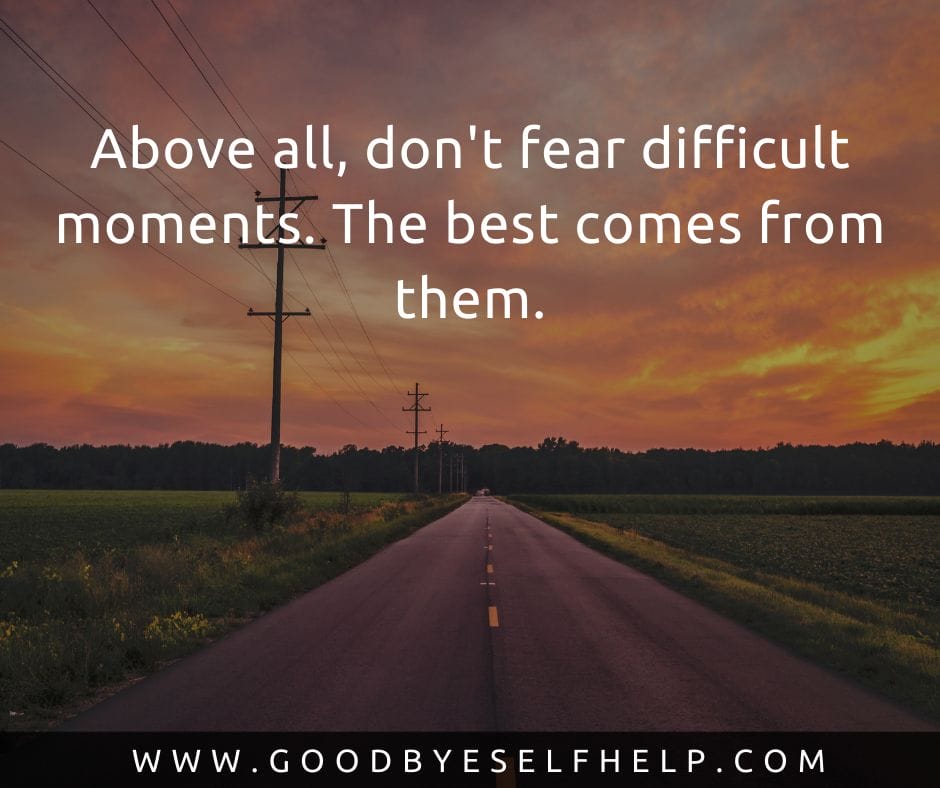 30. "May your choices reflect your hopes, not your fears."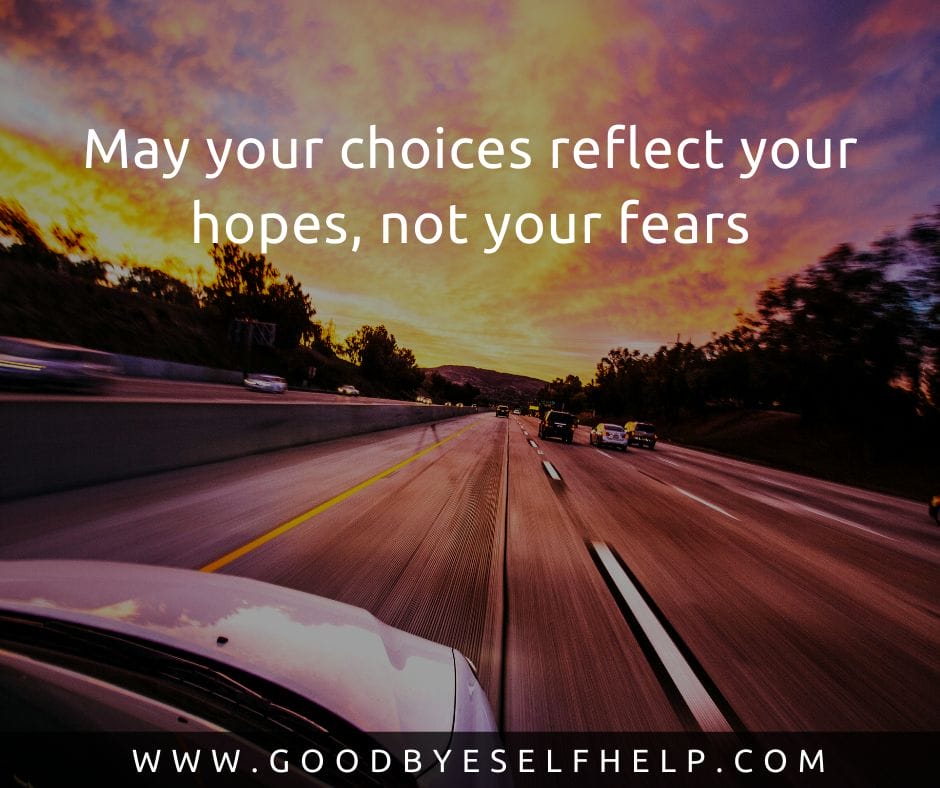 31. "Have you fear, child, a voice whispers. Have no regrets. Relinquish your resentments."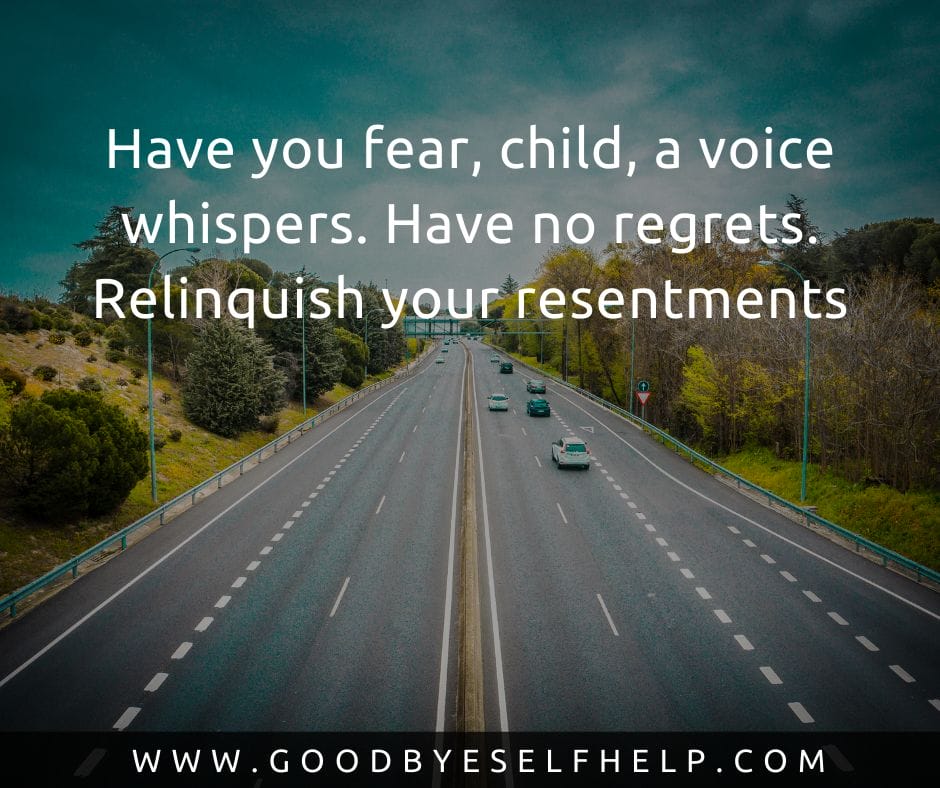 32. "Have you fear, you will find your way. It's in your bones, it's in your soul."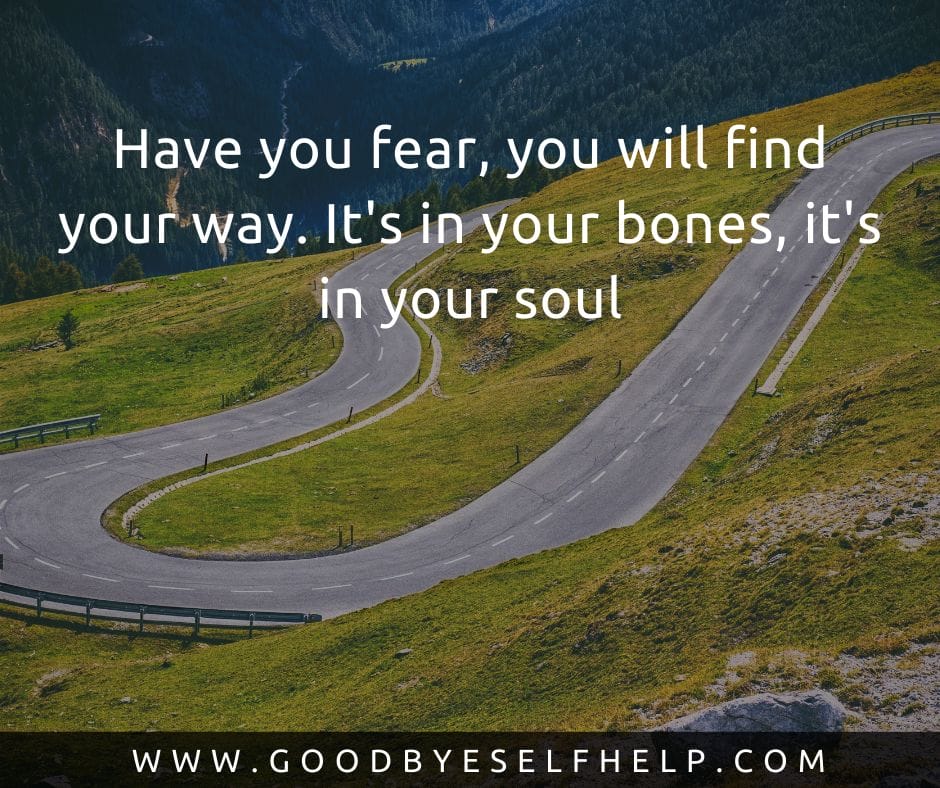 33. "And they shall know no fear."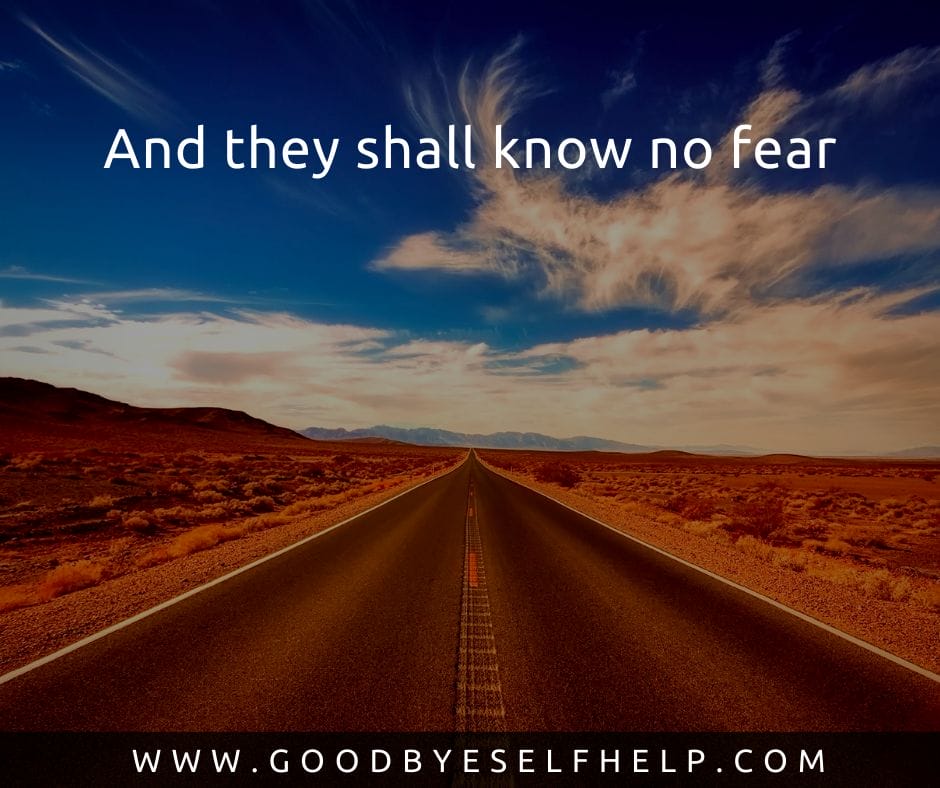 34. "There is no fear when you choose love. The more you choose love, the more love is in your life."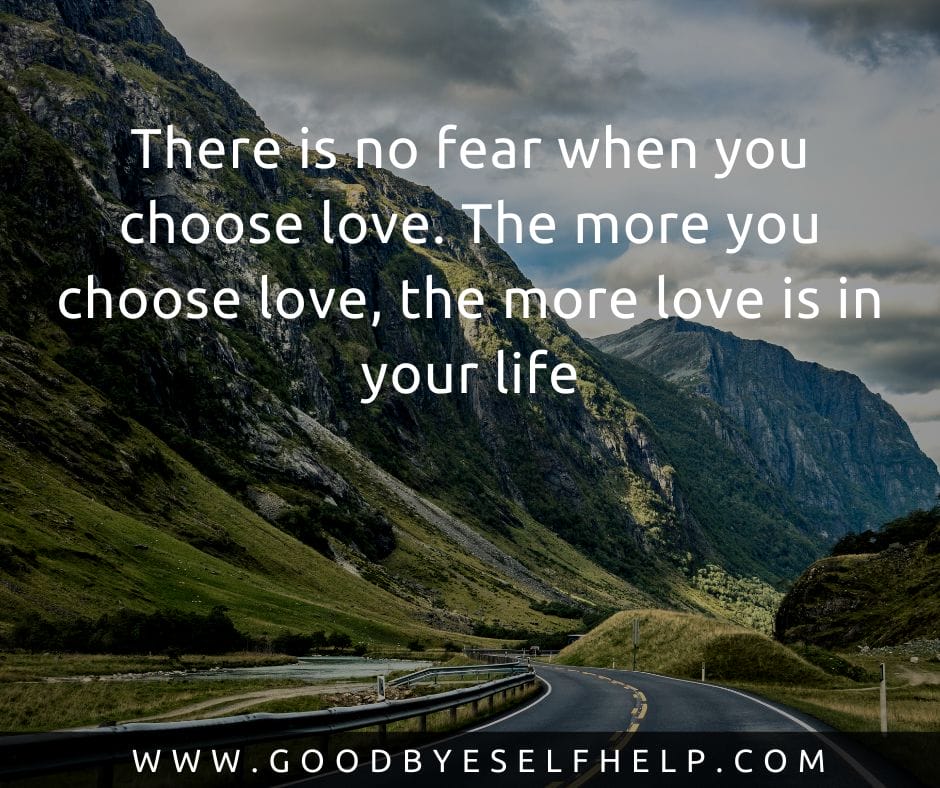 35. "I must be a mermaid. I have no fear of depths, and great fear of shallow waters."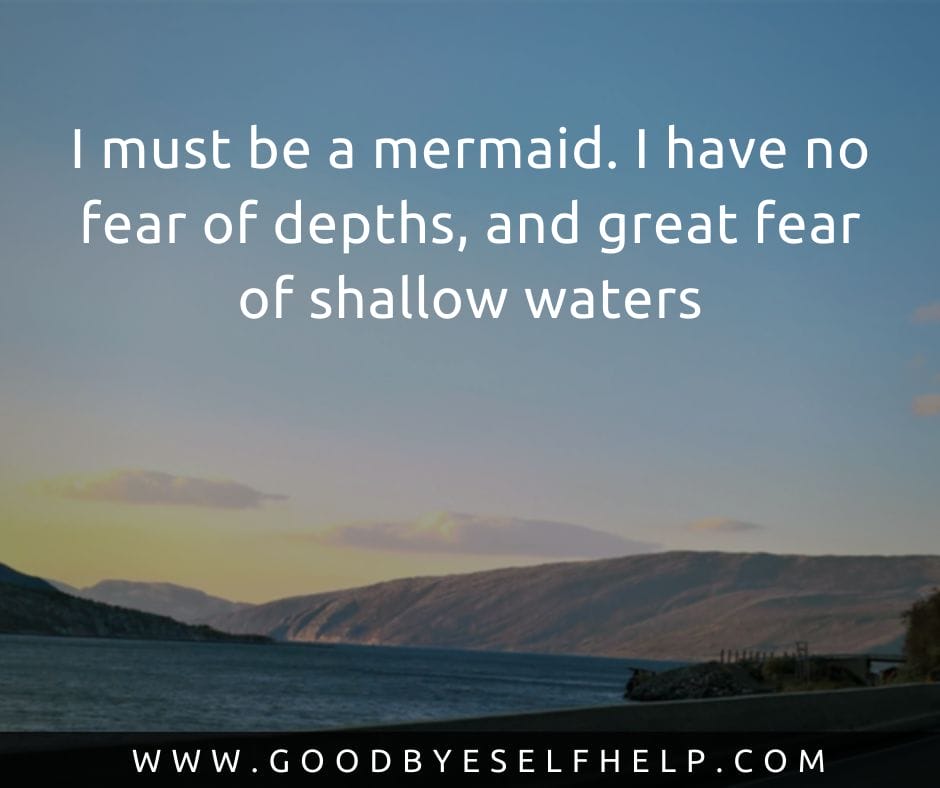 36. "Please do not fear for me. I have no fear myself. The old monsters are gone."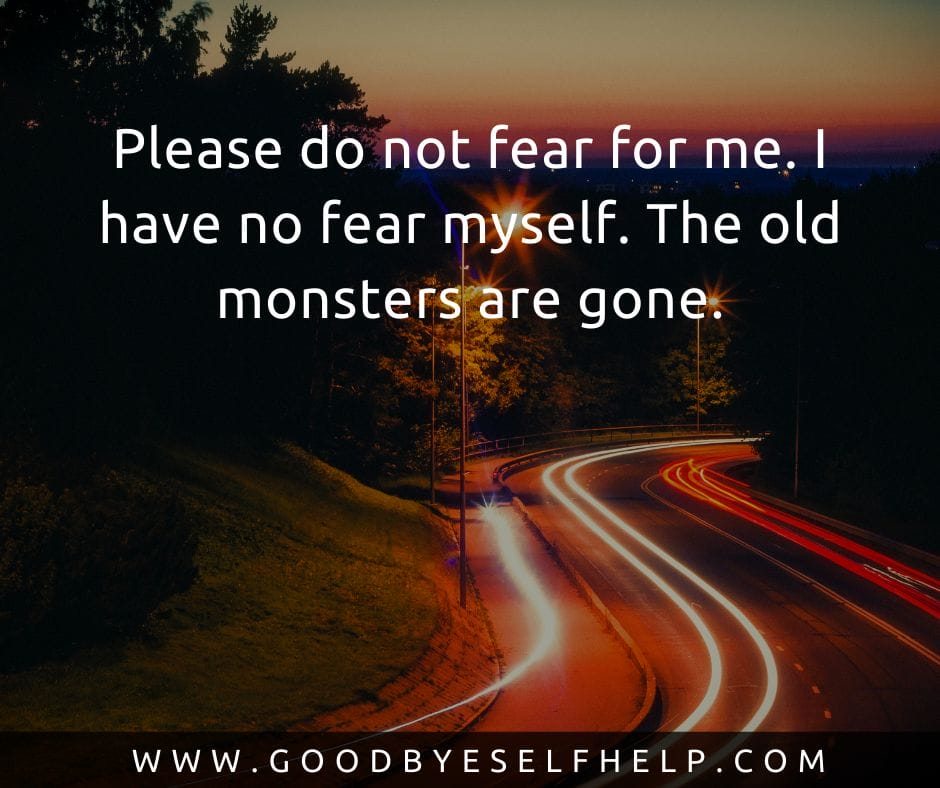 37. "There is no fear. Absolutely no fear. When one lives without fear, one cannot be broken. When one lives with fear one is broken before one begins to live."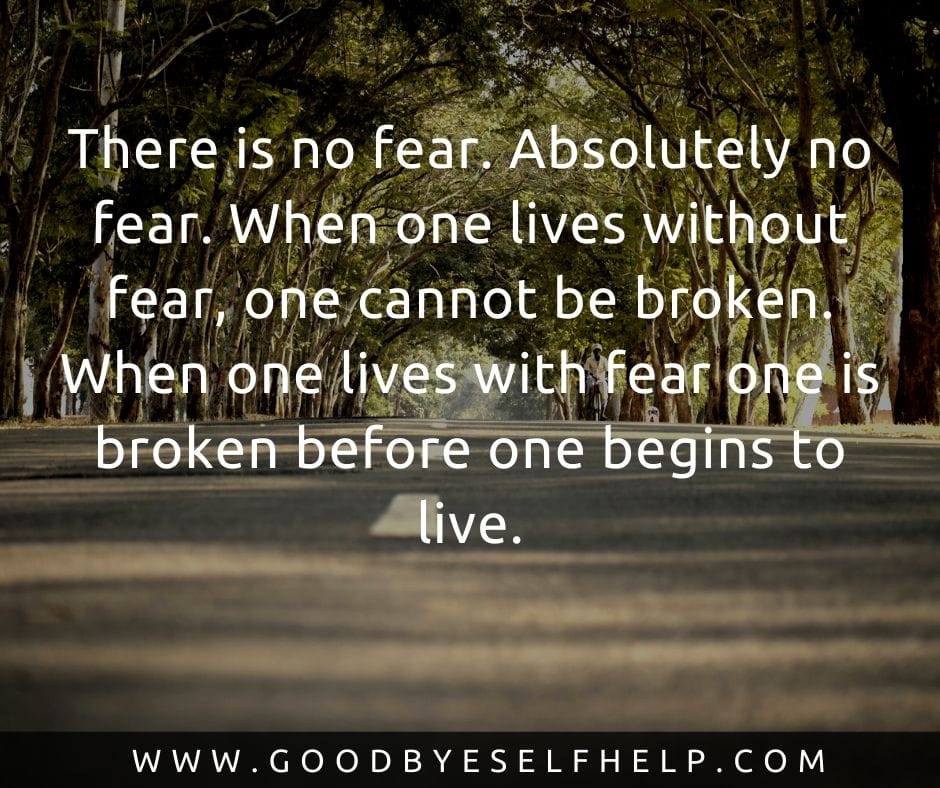 38. "I have no fear of death. More important, I don't fear life."
39. "Breathe in, breathe out. No fear, no doubt."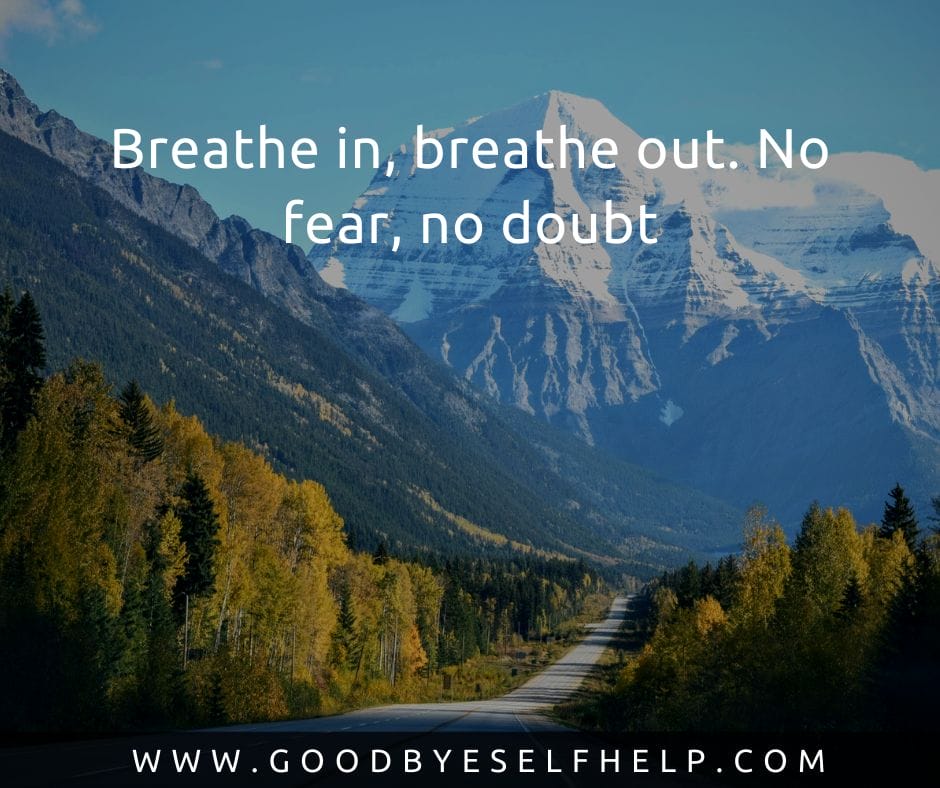 40. "Fear doesn't exist anywhere except in the mind."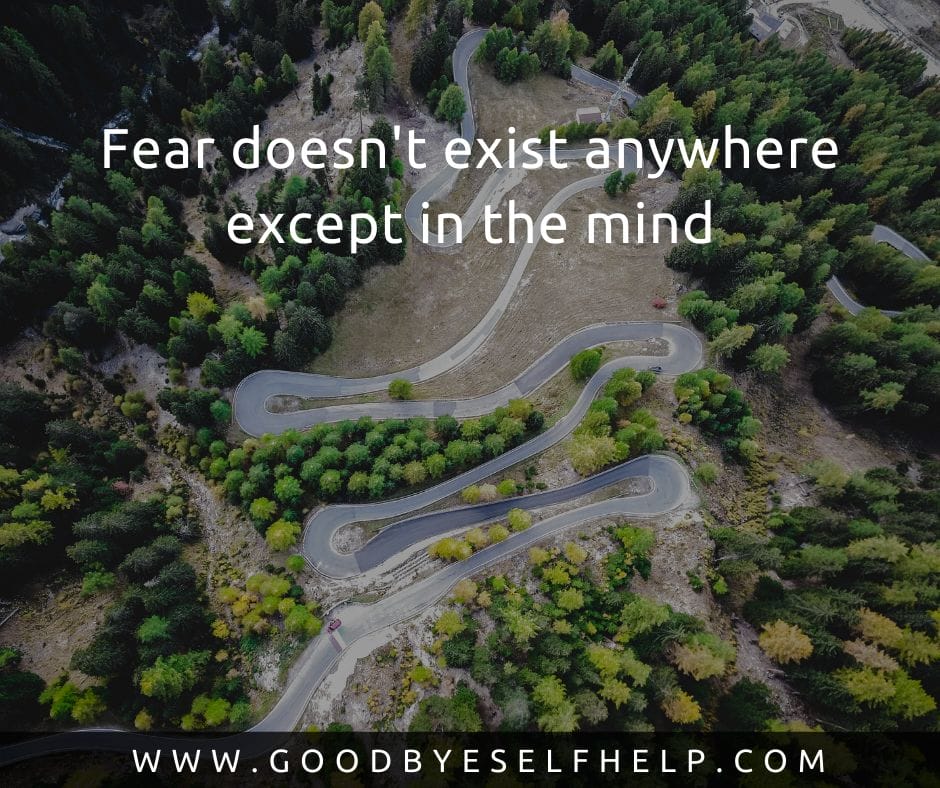 41. "Have no fear of moving into the unknown. Simply step out fearlessly knowing that I am with you, therefore no harm can befall you; all is very, very well. Do this in complete faith and confidence."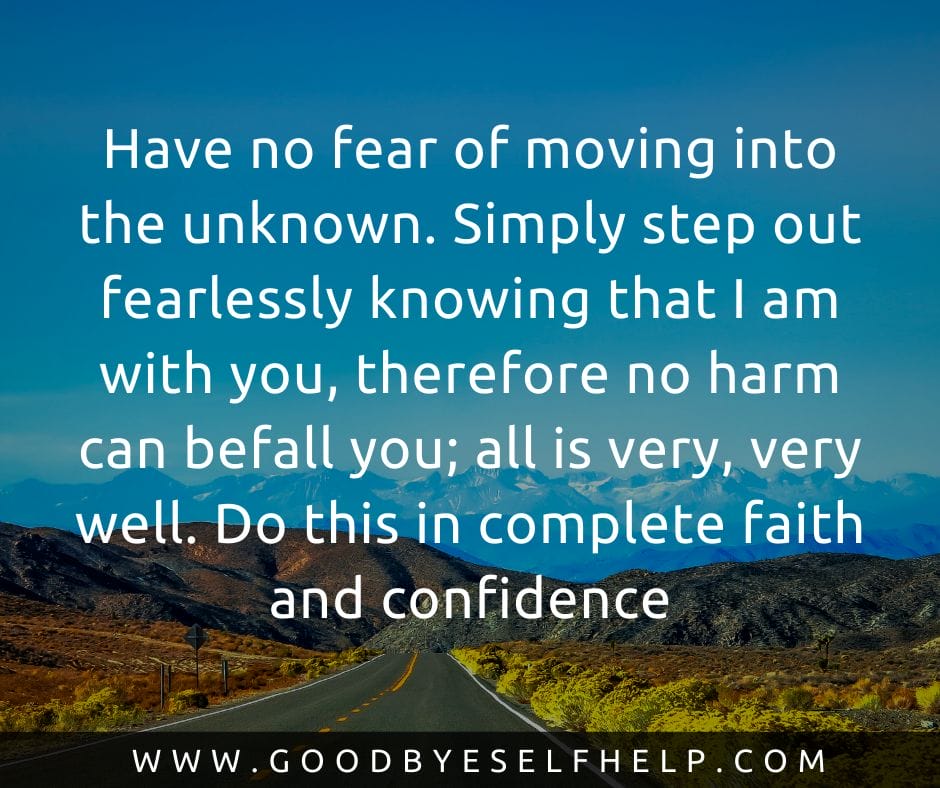 So there you are!
The best quotes about having no fear and live without fear quotes!
Remember, we can fear so many things in life: the future, the unknown, practical things like how we'll make money, more emotional things like when we'll find love.
But as the quotes show, there is no benefit to fear in terms of going after what it is we want.
If we try and it doesn't work out, so what?
We'll find another way.
But if we fear, and that stops us from even trying, then we accomplish nothing, not even figuring out what doesn't work.
For other quotes on fear, check out quotes on being fearless, fear of failure quotes, and fear of the unknown quotes.
Let me know your tips you use to live your life with no fear below.