Welcome to my November 2020 income report!
Some people find blogging income reports cringey, and I wouldn't do it on my other sites, but because Goodbye, Self Help is all about helping us live authentic lives and achieve what we want, it's very fitting here!

I also find that so many people don't understand what I do.
When I lost my 9 to 5 job in October 2020, people were so worried for me and how I would make money, but in October and November 2020, I made as much on the blogs, if not more than I would have made at my full time job.
People still send me job listings, without really understanding where this is going.
Keeping tally of how my business is growing and the money I am making is not only motivating to me, but hopefully encouraging to anyone else who wants to do the same.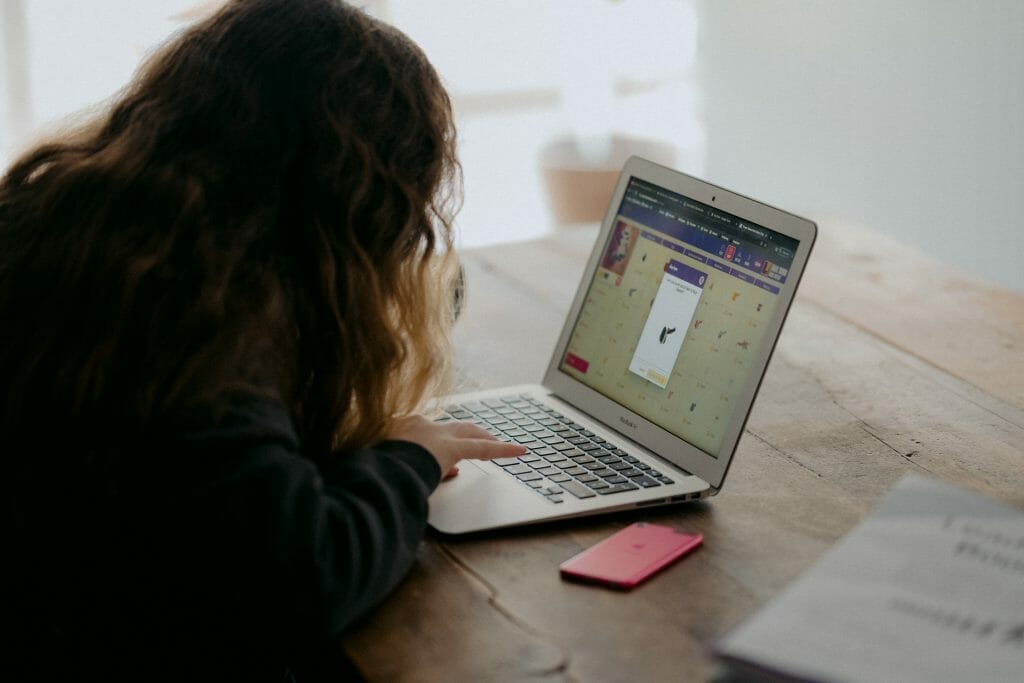 Past Income Reports to Check Out:
Blogging Tools I Use and Love
November 2020 Total Income: $2,436.12 (down $96.67 from last month)

Number of posts: 155 ( + 29 from last month)
November 2020 Traffic: 20, 974 sessions (+ 2,864 from last month)
Ad money: $1111.53 (+ $182.37 from last month)
What went right: I was able to really focus on producing content for the site this month, which were all SEO-optimized.
In addition, November had amazing RPMS because of Thanksgiving and Black Friday sales.
Everything is up again, including ad revenue, which I'm happy about.
What went wrong: Nothing really to report that went wrong on this site – I focused on it heavily in November.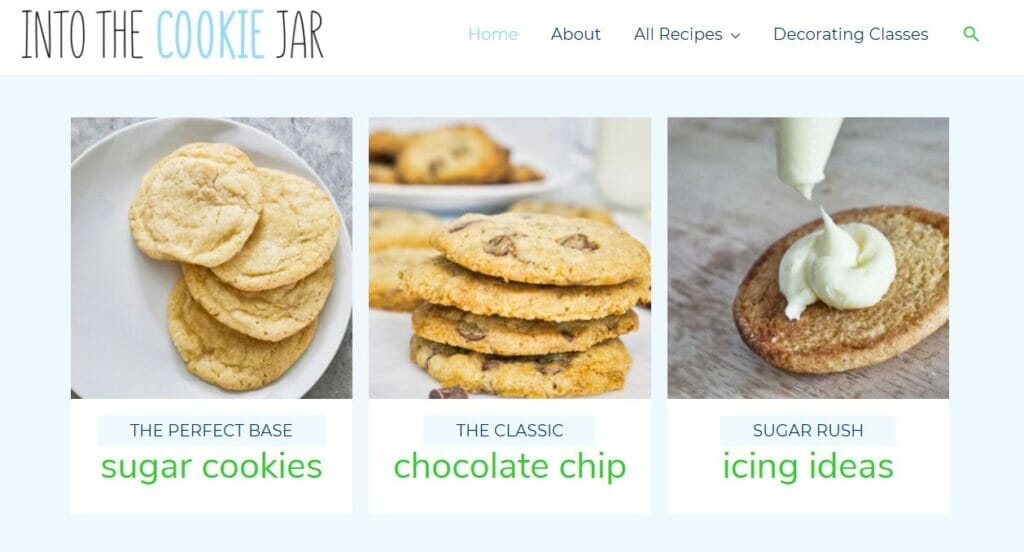 Number of posts: 134 (up 11 from last month)
Traffic: 22,163 sessions (up 6,815 sessions from last month)
Ad money: $507.03 (up $228.56 from last month)
Product sales (cookie classes): $0

What went right: Both session and ad money were up this month, in part due to how much I shared posts on Facebook groups surrounding cookie baking and Christmas.
I spent a lot of time creating "round-up" posts of other people's recipes (with permission), like 19 Christmas Brownies or 27 Thanksgiving cookies, and these tend to do well on social media.

At the very end of the month, about 2 to 3 days was spent on creating the Merry Cookiemas Christmas cookie baking course, which is an evergreen product that can be sold each Christmas.
What went wrong: Things are going okay, but I'm worried about the post-Christmas crash when people aren't baking as much and it doesn't make as much sense to share in Christmas Facebook groups.
I'm hoping to combat this by producing things like "healthy cookie" content for the New Year, as well as spending a lot more time focusing on SEO.
So far, on this site, a lot of emphasis has been on producing content for social media, and that's not the strategy I want to take forward.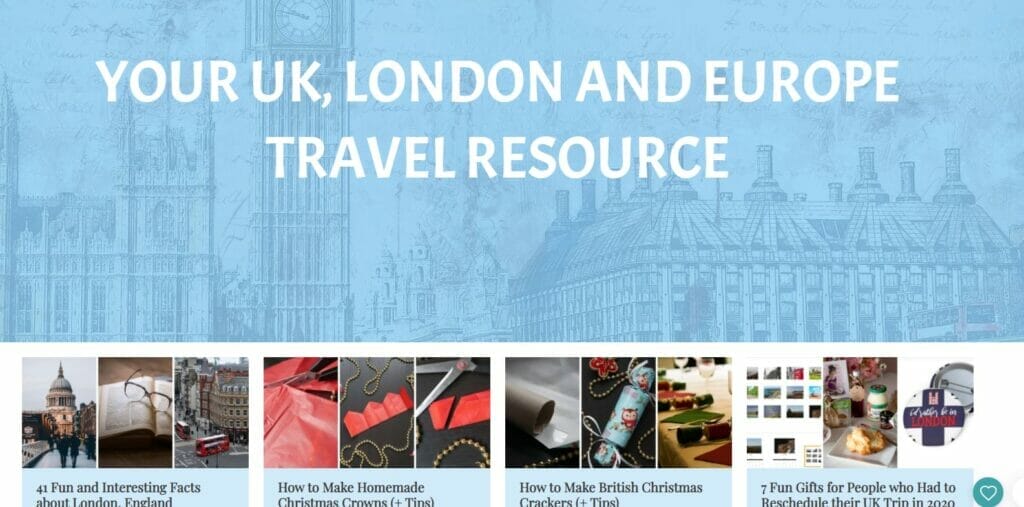 Number of posts: 275 (no new posts in November)
Traffic: 17,988 sessions (down 1,572 from last month)
Ad money: $370.28 (up $15.33 from last month)
Affiliate money (Amazon): $99.50 (up $3.41 from last month)
Affiliate money (Cream tea sales): $31.50
Product sales (Girl Gone London book, sold on Amazon): $277.28 (up $157.16)
Product sales (Calendar, Girl Gone London merch): $39.00
Course sales (Moving to the UK course, sold on website): $0.00
What went right: I opened up some new money-making opportunities this month, including an affiliate partnership with a company that delivers afternoon tea boxes, a calendar, and Girl Gone London merch.
What went wrong: It's very difficult to work on this site right now, mentally, with borders being closed and quarantine still being in place as international travel is basically non-existent.
The UK was in lockdown almost all of November, as well, so people weren't even traveling domestically.
This is the original site that started it all, and seeing such low numbers when it used to hit 80,000+ in traffic and thousands in ad money is discouraging.
I know that I should be working on it because I basically haven't touched it this year, and that will definitely be on my list, but it's hard when the other sites are making more money now.
Goodbye, Self Help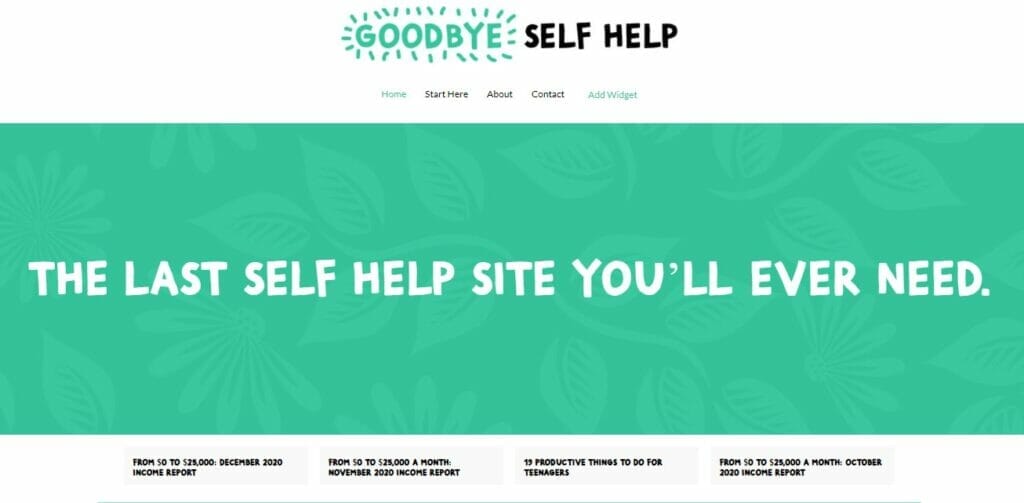 Number of posts: 133 (+ 3 articles)
Traffic: 3,835 sessions (+ 1,795 from last month)
Money: $0 – this site is not monetized yet
What went right: I posted a couple new articles, but the traffic is growing well on this site, which I'm happy about.
It is almost all organic traffic, with a little Pinterest.
I didn't really touch the site for the most part of the money. The growth I could see from focusing on it is starting to become clear.
What went wrong: Obviously the level of traffic now isn't going to pay the bills as the site isn't monetized yet. I need to spend more time posting.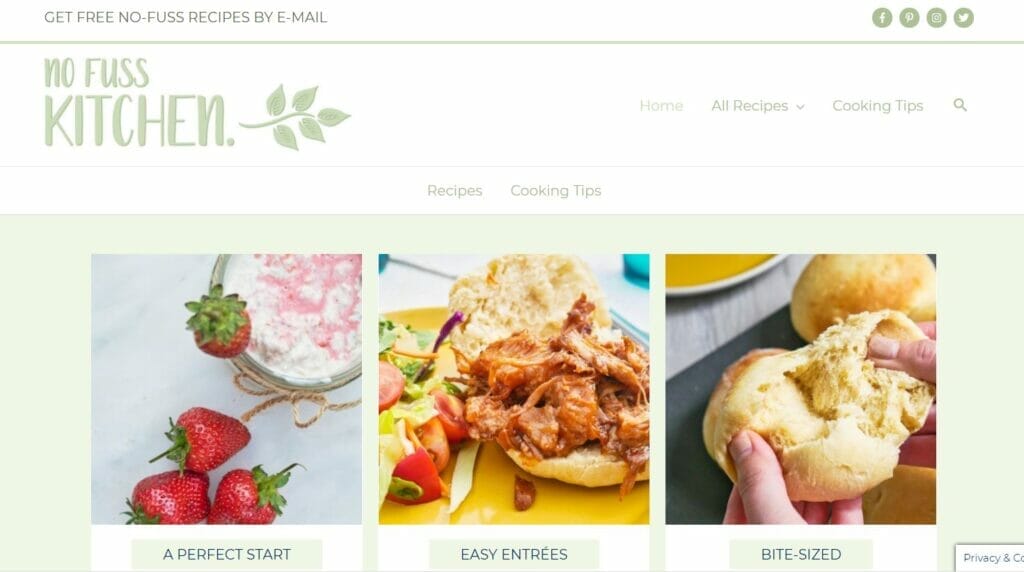 Number of posts: 24 (+ 4 articles)
Starting traffic per month: 67 sessions ( + 38 from previous month)
Money: $0 – this site is not monetized yet
What went right: Traffic grew, and I wrote a few more articles this month, as well as taking photos for recipes that haven't been posted yet.
What went wrong: This site is truly on the back burner right now, and I should be harnessing the power of Pinterest for food blogs, which I'm not really.
However, any organic traffic at all is great for a site that's relatively new, so this is one to focus on in upcoming months.