Welcome to the second installment of my journey to make $25,000 online through legitimate sources (weird work from home scams, this is not your place).
Why am I sharing?
You can read more about my journey in the first income report, but I'm on a quest to completely change my life after being let go from my job in October 2020, and for me, making money through my online network of websites is the way to do it.
I want to show other people how it's done, because this has completely changed my life and is going to give me the ability to have more freedom than I ever thought possible.
Below, you'll find the raw numbers for last month broken down by website (I have 5 of them), and I'll also talk about what worked and what didn't work below each.
Past Income Reports to Check Out:
Blogging Tools I Use and Love
October 2020 Total Income: $2,532.79 (+ $1,171.79 from last month)

Number of posts: 126 ( + 8 from last month)
October 2020 Traffic: 18,110 sessions (+ 6,142 from last month)
Ad money: $929.16 (+ $379.91 from last month)
What went right: The huge jump in sessions last month is a promising sign that the SEO techniques I'm using on the site are working.
I promote some of the articles on Facebook (organically, not paid) and am active on Pinterest, but the bulk of the traffic does come from organic traffic.
RPMs for the ads were excellent last month for most of it, particularly because of the political spend due to the election in early November.
Overall, everything is up in significant ways, which is excellent!
What went wrong: I didn't post as much on this site as I wanted to due to other things going on, and if the RPM is severely inflated due to political spend, this isn't something to rely on.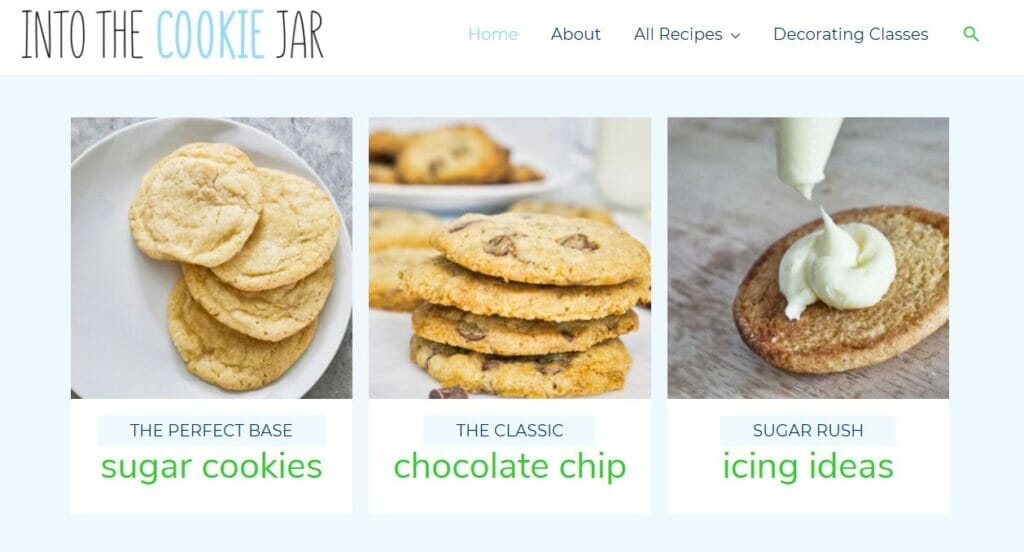 Number of posts: 123 (no change from last month)
Traffic: 15,348 sessions (down 876 sessions from last month)
Ad money: $278.47 (up $176.62 from last month)
Product sales (Trick-or-Sweet Halloween Cookie class): $112.00

What went right: Ad money was up on this site last month, potentially due to the RPM increasing as the site has a longer time on Mediavine (as it was only approved in mid-September).
A lot of time was spent creating the Trick-or-Sweet Halloween course, which did bring in some money and is an evergreen product that can be sold each Halloween.
What went wrong: I didn't add any new posts to Into the Cookie Jar, which isn't great.
This was because I was pretty busy, but I need a plan for this going forward.
The Halloween cookie course also didn't do as well as expected, probably because a lot of Americans were still continuing with Halloween plans and weren't interested in anymore virtual activities.
However, it's given us the idea to do a Christmas one, which may be more lucrative.
The traffic was actually down this past month, which is never a great thing on a growing site, but I do feel confident that this site will grow and explode over time – it is still relatively new, after only being created in April 2020.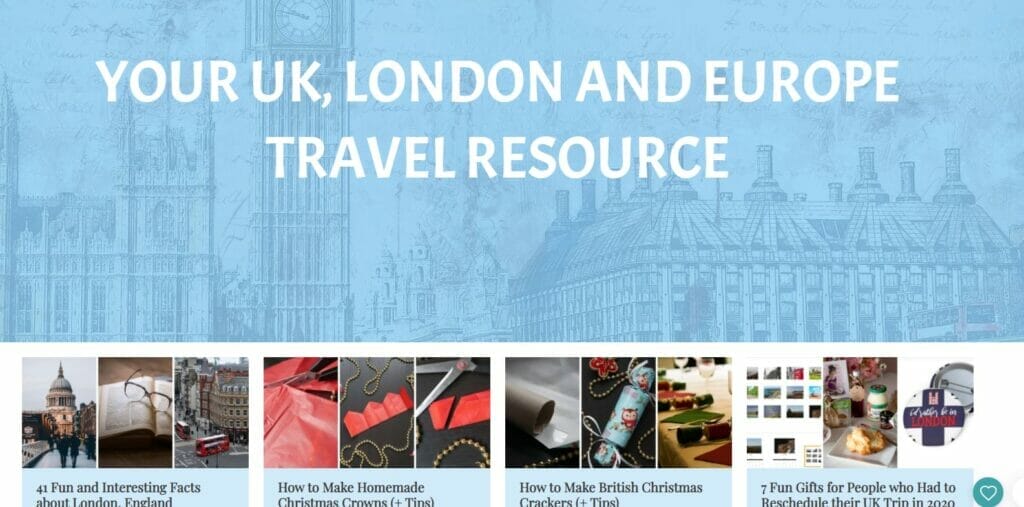 Number of posts: 275 (no new posts in October)
Traffic: 19, 560 sessions (+351 from last month)
Ad money: $354.95 (- $31.43)
Affiliate money (Amazon): $96.09 (-$34.00 from last month)
Product sales (Girl Gone London book, sold on Amazon): $120.12 (-$73.63)
Course sales (Moving to the UK course, sold on website): $642.00
What went right: I released the Ultimate Guide to Moving to the UK, a premium product that costs $99 (a bit less for a coupon I sent out in my group) and had a great take up for the early bird offer.
This is a huge chunk of money to add to the total for this month, and I'm excited to grow this and see where it can take me.
When you sell your own product that is $100 per purchase, it suddenly really adds to your overall earning abilities way more than a small ebook or something that costs just a few dollars.
What went wrong: We're still in a global situation that is banning travel to the UK for most people, so the traffic is stagnant and my desire to work on new articles not there.
Goodbye, Self Help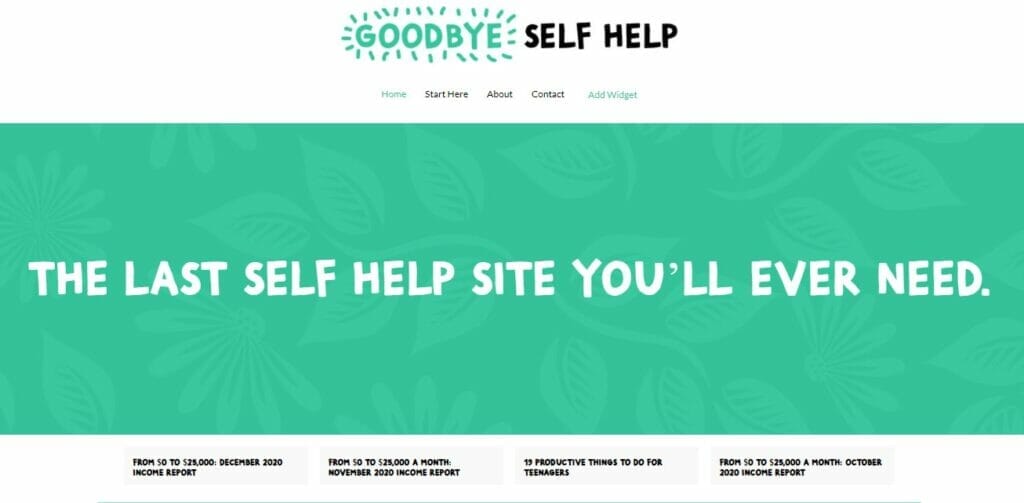 Number of posts: 130 (+ 1, which was the first income report)
Traffic: 2,040 sessions (+ 1,124 from last month)
Money: $0 – this site is not monetized yet
What went right: Without posting anything new (besides an income report), the traffic more than doubled from last month.
This is because almost all articles on this site are SEO-optimized, and they are gaining great strides in the Google algorithm as the months go on.
The vast majority of articles on this site didn't start being uploaded until March 2020 (and even then, that was just the first batches), so I fully expect this number to keep going up.
I do have a Pinterest for this site with some pins that get in the dozens of clicks per day, but the vast majority is organic.
What went wrong: Again, no new articles added in the month of October, which is not great as you always want to be growing your site and not leaving it stagnant.
The site also isn't monetized yet, so it's a lot of numbers that don't mean much yet without any money coming along with it – traffic can't pay the mortgage!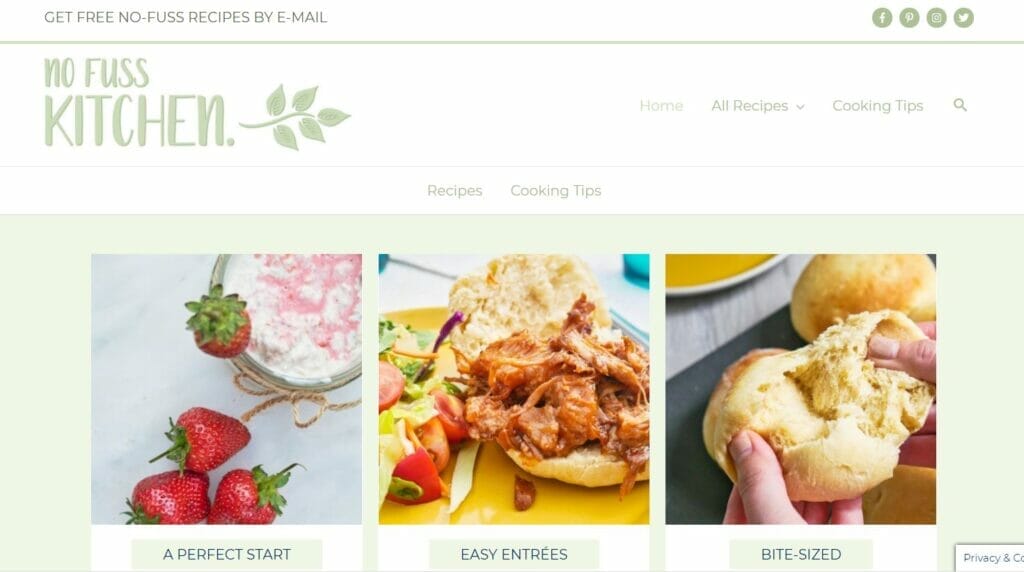 Number of posts: 20 (no change from previous month)
Starting traffic per month: 29 sessions ( – 13 from previous month)
Money: $0 – this site is not monetized yet
What went right: Nothing to report that had gone right on this site, as I didn't touch it for the month.
What went wrong: Traffic went down by 13 sessions, but again, it was only created in September of 2020, has a few pins up on a Pinterest I haven't checked since the beginning and I have not shared it elsewhere except to submit one post for a "round up" post on another blogger's site.
This site will need much more attention in the coming months, but so far I'm happy to let the first 20 posts age as I focus on other things.