When it comes to getting things done, having the right tools can be essential.
In today's day and age, there are so many productivity tools to help get you on track and organize your life.
From scheduling social media posts for your online business to getting groups of people together to strategize and video chat to photo editing software, these getting things done tools will give you that boost (and help) you need to be a productive and functioning member of society rather than just sitting on your phone scrolling through Instagram for half the day.
You'll want to test out your favorites to see what works for you as the idea is that there are different platforms to cater for different ways of working, but you're sure to find one that you love below.
Best tools for Productivity
Don't want to waste time reading? Check out my favorite resources here:

– this is the best daily planner for productivity and actually getting stuff done
– if you prefer virtual planning, use ClickUp
– struggle with procrastination? This book will change your life

1. Asana
Asana is one of the leaders in organizing your life online due to its interface that makes it really easy to assign tasks to people and awesome checklist features.
This is a great project-based getting things done tool because it allows you to follow a project from beginning to end, including "to do," "in progress" and "completed."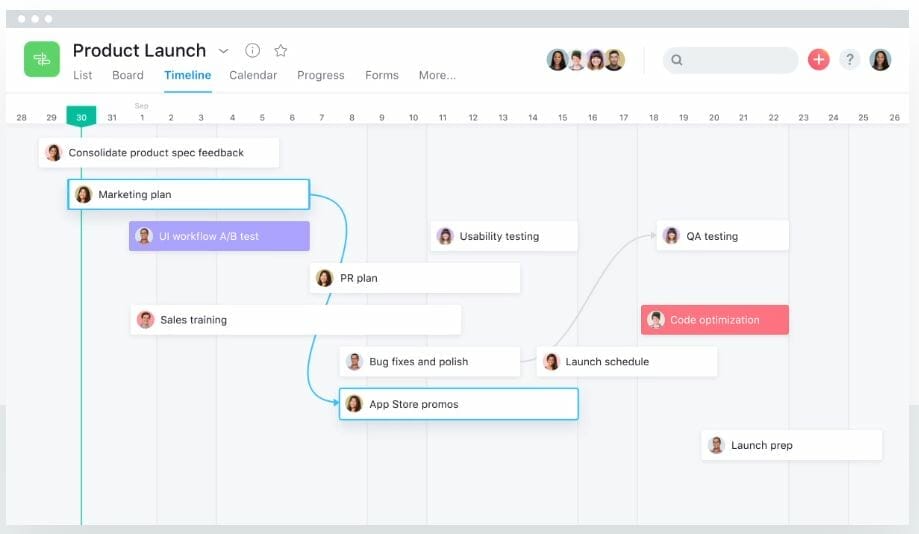 You can also set the level of priority for tasks and assign different people to them.
If you're a one man band, you can still use it by yourself to keep you on tasks for various projects and keep focused on your goals.
2. Trello
Trello got popular because of its visual way of organizing your life.
You can create "boards" that then have cards on them, and it's very easy to swap things around and move them with the click of a mouse.
It's a bit like looking at a bulletin board with a bunch of index cards under your tasks.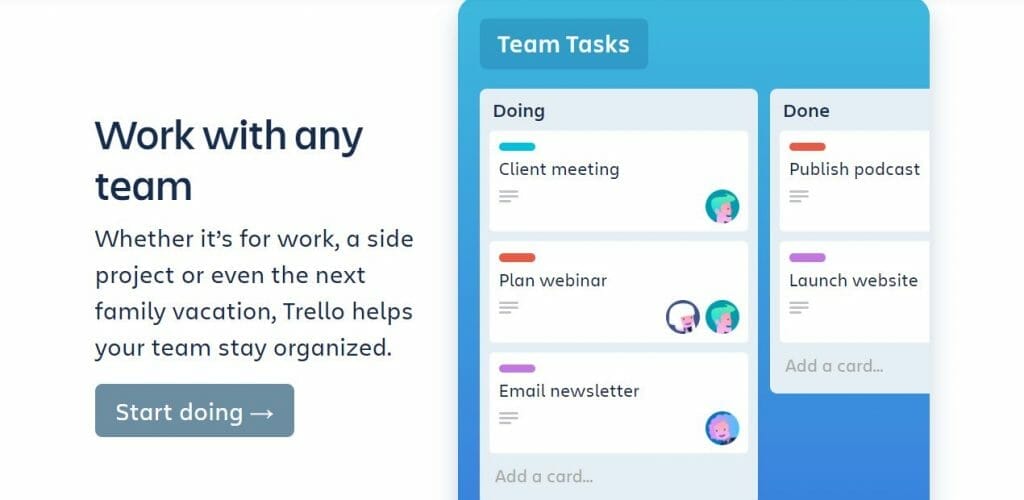 You can also create separate boards like "Home" and "Work" or separate the boards into projects.
You can even add some inspirational quotes like quotes on not giving up to keep you going.
This isn't as easy to work with other people on, I find, but it can be done with multiple users who have access to one Trello board.
3. Zoom
Zoom is a video conferencing software that is incredible and became all the rage during the Coronavirus pandemic as people figured out how to still connect virtually.
Unlike Skype which can be a bit clunky in terms of hosting multiple people on the same meeting, Zoom makes it really easy to "host" a meeting and see a grid of faces.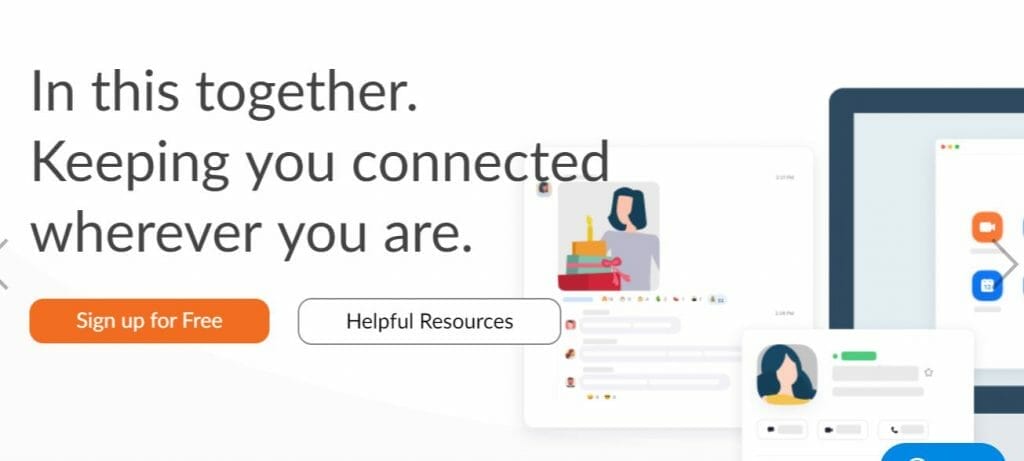 The number of people on a call is in the 100s if you're really needing to host a mass conference, but mostly it's great to use it to check in with a virtual team and all see each other and catch up.
There are also features like "mute" and "hand up" that can help you navigate the awkwardness that can come with video calling and not knowing when someone is about to speak.
4. Click Up
Click Up is another personal and work organizer that features colorful backgrounds and a great feature which allows you to plan out a longer span of time and fit your tasks into that to see how you'll progress and stick to your plan.
You can easily assign tasks to others, as well as mark things as "done".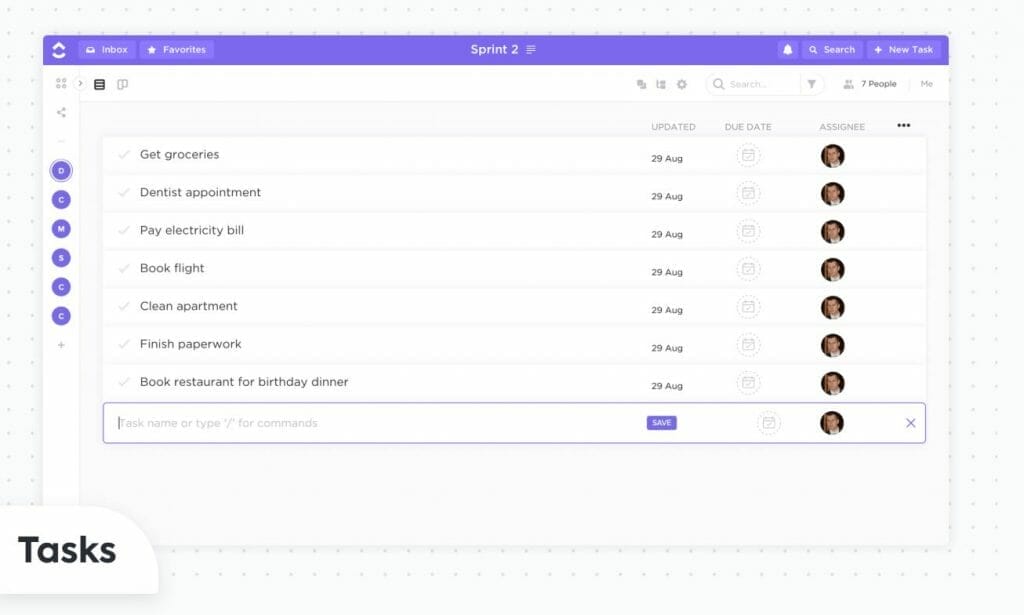 You can choose to keep things on the screen when they're marked as done or you can choose to have them disappear so your interface doesn't appear too cluttered.
5. Google Sheets
Google Sheets is free for anyone to use and is a great way to collaborate with others.
It's basically an excel-type spreadsheet but via Google instead of Microsoft, and it's an awesome way to keep track of budgets, plans, and more.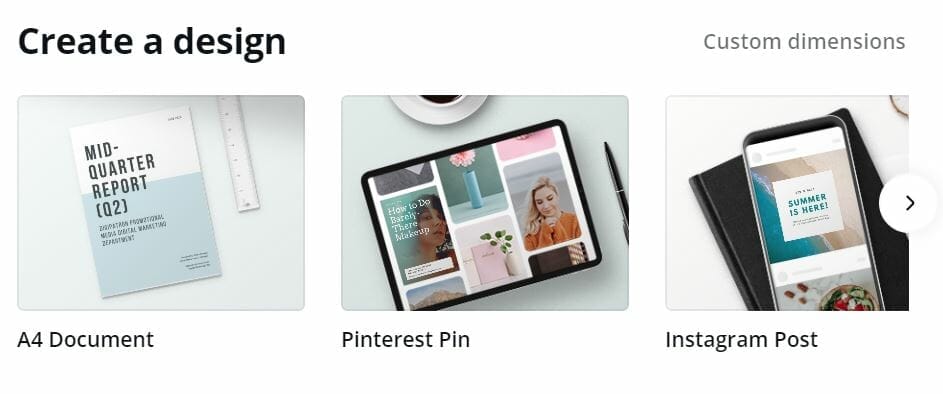 I use it for my blog posts to keep track of what has been done in terms of writing, photography, linking, etc.
You can set up multiple users to one Google sheet so that if you have assistants, they can also log on and help "complete the sheet."
I find this a great option for people who aren't as familiar with other getting things done tools or want to keep it simple for the people who work with them who might not want to learn a new tool.
Most everyone uses Google and is familiar with what it can do, so using Google Sheets is a no brainer.
6. Flora
If you're involved in a study group to get motivated to write an essay or motivated to study, you're going to want to download the Flora app.
This app is fantastic and an innovative idea, and it works by having everyone install the app on their phone and "planting seeds" when they resist the urge to use their phones and distract themselves.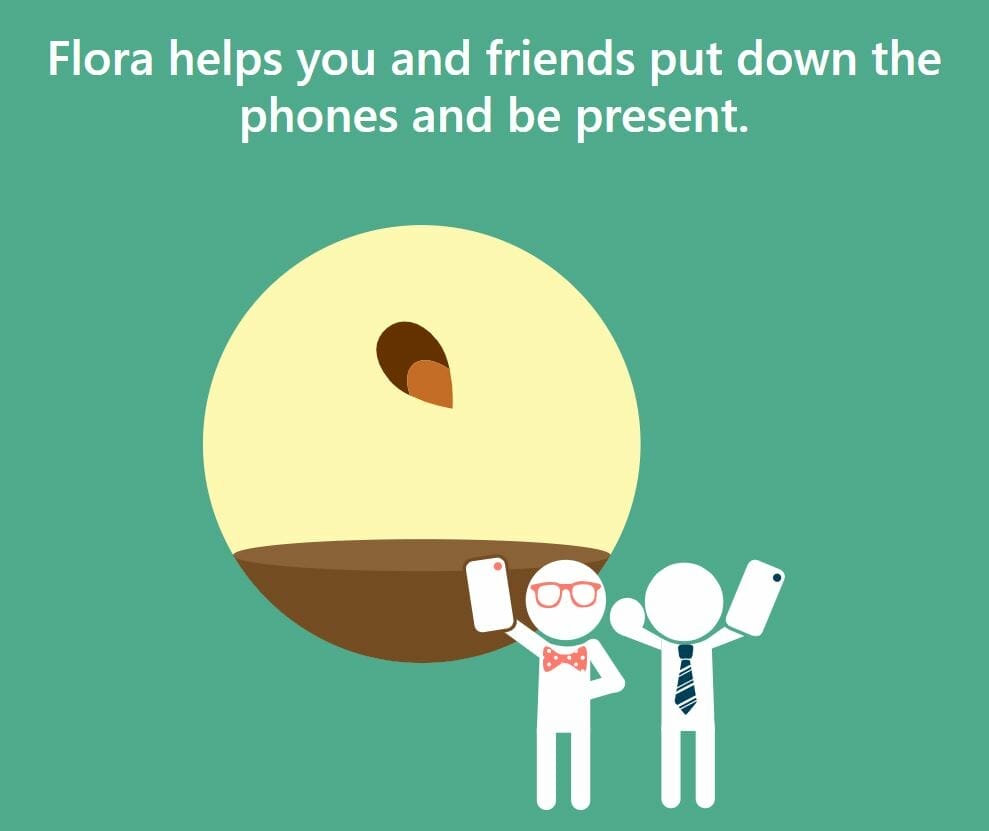 You all work together to remind yourselves to stay focused on homework, and if the tree dies because someone was too distracted on your phone, it tells everyone who did it.
This is a motivator to some people to get down to work and stop looking at their phone.
Unique, but we like it.
7. Monday
If you have a remote team who needs some working from home tips, Monday is the solution.
This is one of the best remote systems out there that really allows you to break down the work that needs to be done, assign it to teams, and track the progress in real time.
Much like some of the other programs, you develop a board with the title of a project and then can assign people to tasks.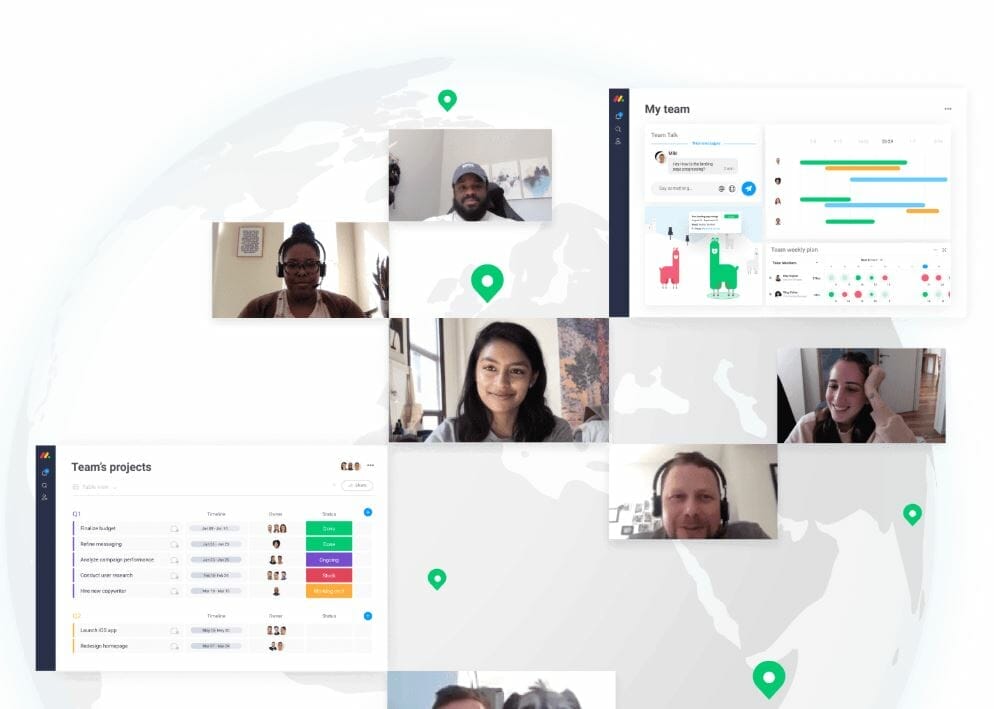 There is the option to mark a task as "Working on it," "Stuck," "Done" and more, which gives a lot more flexibility in seeing where your team is at with a project.
People also join with their own avatars so you don't just read names but can see their faces.
8. Adobe Lightroom
If you're editing photos and want it done quickly and efficiently, Adobe Lightroom is the best photo editing software for photographers or people running online businesses that need to edit and perfect their photos before posting.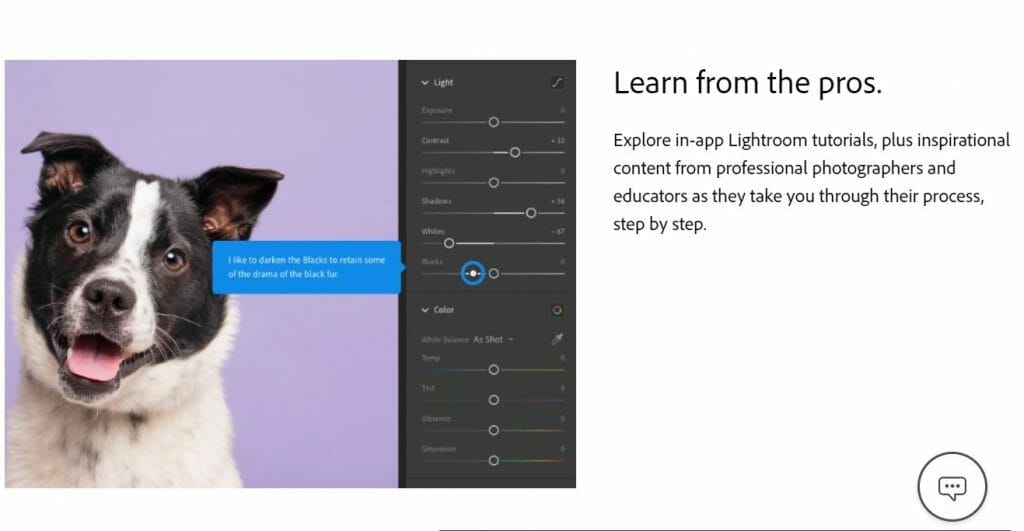 In photo editing, it's especially important that you get an actual photo editing software as opposed to just relying on free ones as often the free ones will come with too many restrictions or will let you edit the photo but with a watermark.
9. Canva
Need a logo made for your new company?
Want to create some pins for Pinterest for your blog?
Canva is the best and easiest to use graphic design tool that is free and comes with thousands of templates, easy to use fonts and design ideas.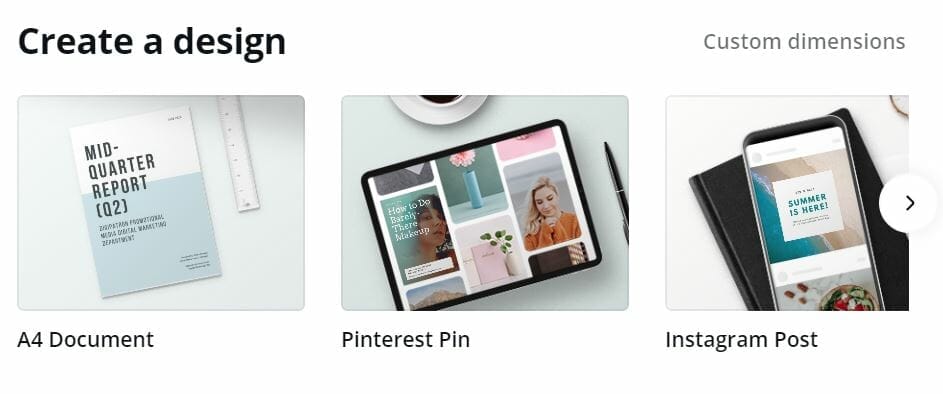 I had no idea about graphic design before I started using Canva, but was quickly able to pick it up to do my own blog graphics after just a bit of messing around.
Photoshop can be cumbersome and hard to use for new website owners or people not familiar with graphic design, and Canva is a great and free way to start.
10. LastPass
Remembering passwords is the bane of my existence.
Seriously, the amount of time I waste trying to remember my password is criminal.
With LastPass, you can securely store your passwords on your computer so you don't need to worry about forgetting them.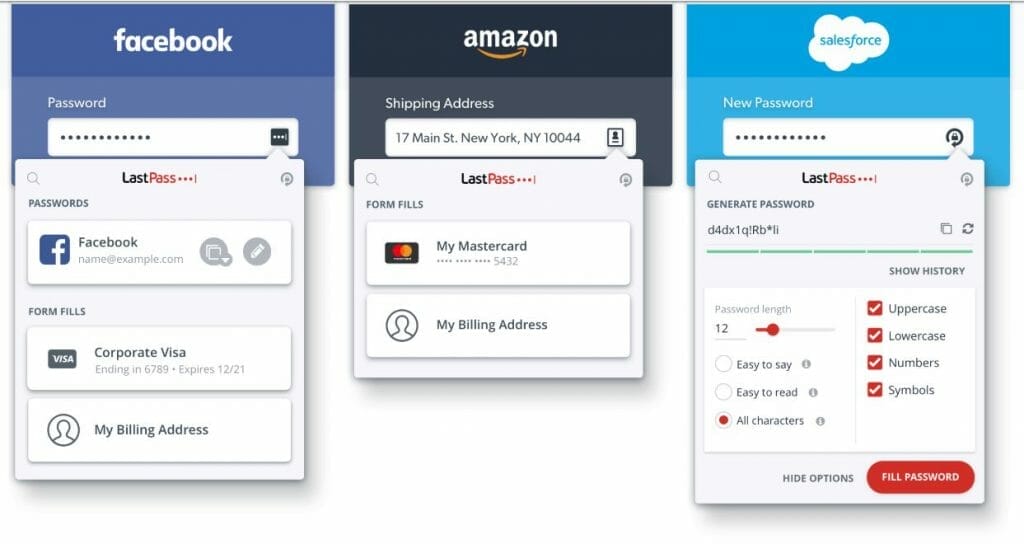 You can also use it to work with others as you can give someone the LastPass details without them actually getting your password.
This is a great way for many bloggers with virtual assistants to get work done and know that your information is secure.
11. Freedcamp
Focusing on project managing via a calendar and Gant chart (where you can see the timeline of a project being completed in a visual way), Freedcamp is another productivity tool for getting things done and is a great option to look into if you want an alternate to the ones listed above.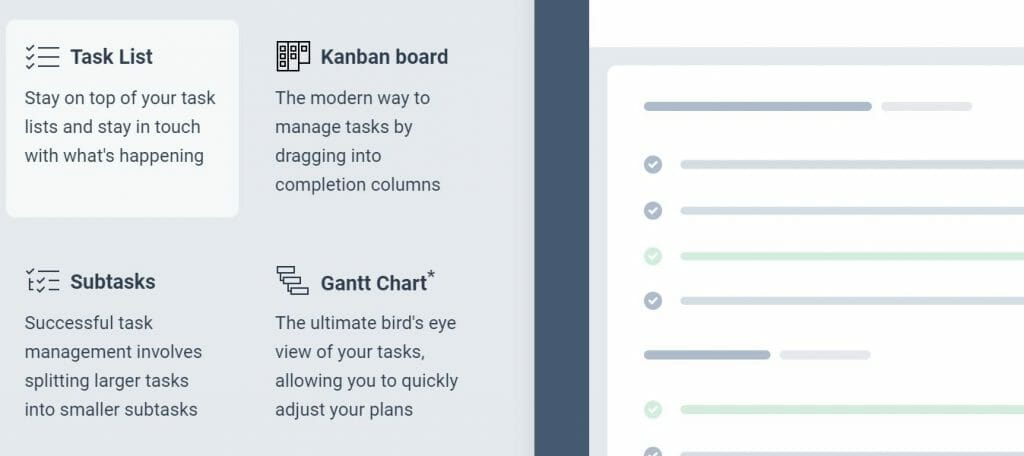 As I've mentioned before, people just tend to be drawn towards certain productivity tools even when there's not much difference between them as each have nuances that you won't know if you like until you try it.
12. Slack
If you want to communicate with a team in real time, Slack is where it is at.
This is the more professional version of instant messenger, and you can separate into teams or have a general "all office" chat.
This is fantastic for talking about projects in real time without having to jump on the phone or virtual chats everytime someone has a question, and it can keep team morale up if you have a chat for "happy hour" type chat that doesn't relate to work.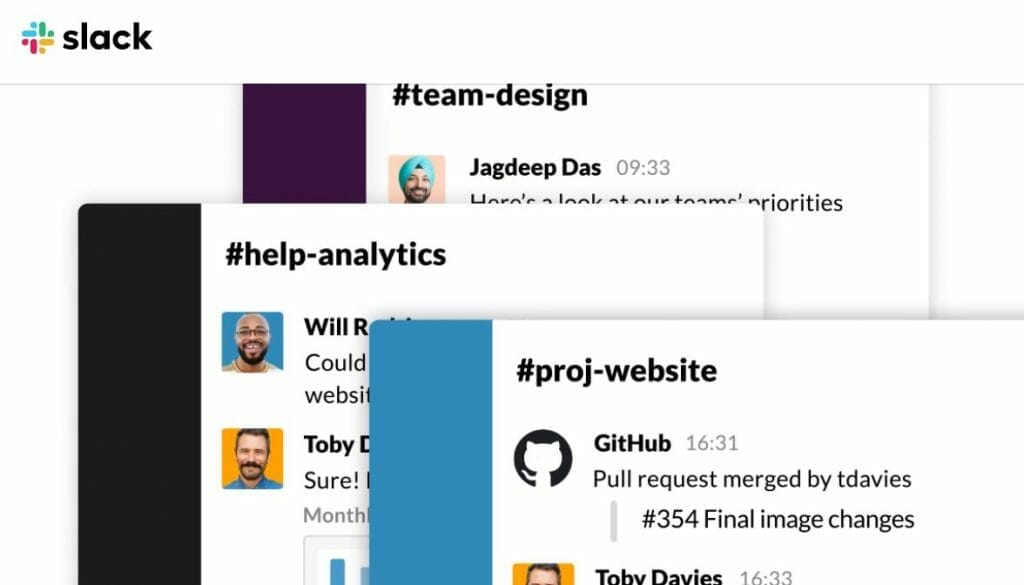 This works better if you have a sizeable team as otherwise you could use different forms of instant messaging, but truly allows you to only be involved in the work conversations you need to be while letting your coworkers have their own chats for their projects that you don't need to be updated on.
13. Evernote
Unlike other programs like Asana and Trello that focus on getting projects done, Evernote focuses on helping you to take notes throughout your daily life.
This is the home to all of your reminders, your voice memos to yourself, and the random things you write own during the day that you want to remember for later and make sure you're doing productive things on your phone.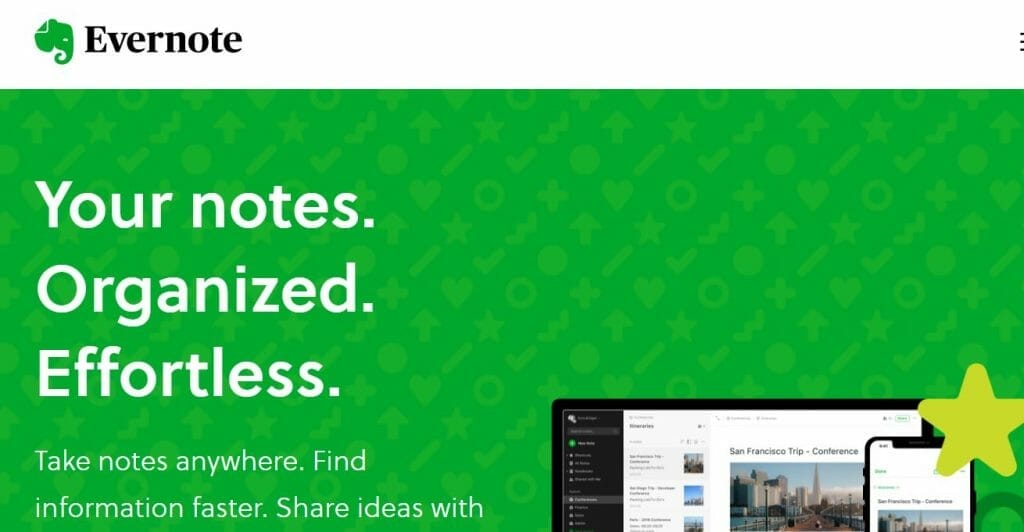 It essentially gives you a space to compile all of those notes that would normally be in quite a few different places into one app for easy access when you need them.
14. Hootsuite
One of the premier social media schedulers, Hootsuite is one of the best for social media marketers and bloggers who don't want to constantly be live posting on social media or have quit social media for themselves.
From Twitter to Instagram, there are really helpful features that allow you to connect the platform to your social media accounts and then spread the messages you need to.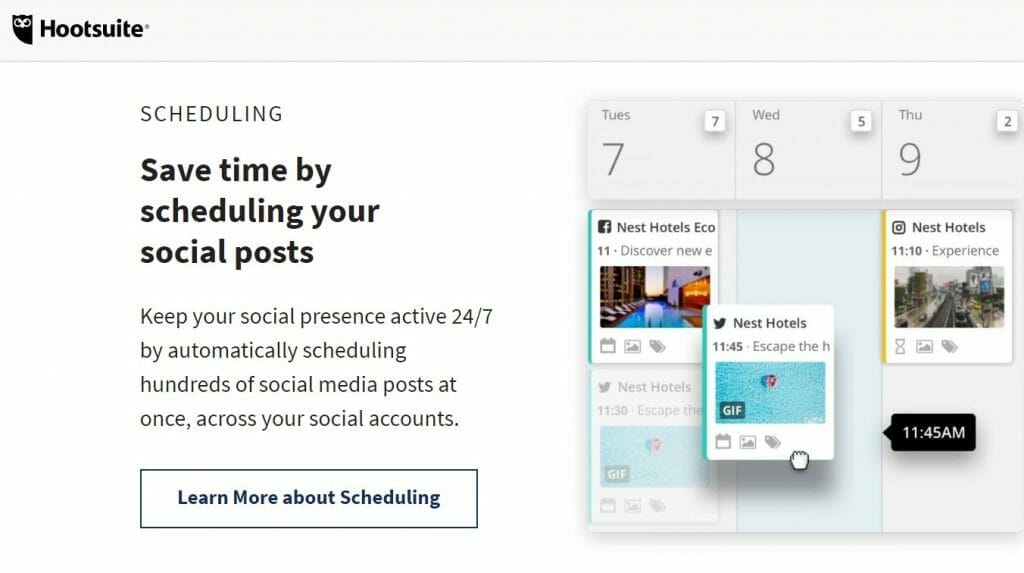 The social media analytics provided are also a great way to monitor your social engagement.
15. Buffer
Buffer is another content planning and social media post scheduling website that really lets you work with a team to develop your brand and message.
You can connect most social media accounts to it, but the real excitement comes with the calendar and other tools that not only let you schedule post randomly, but really come up with a strategy related to your project or the current message you're trying to push.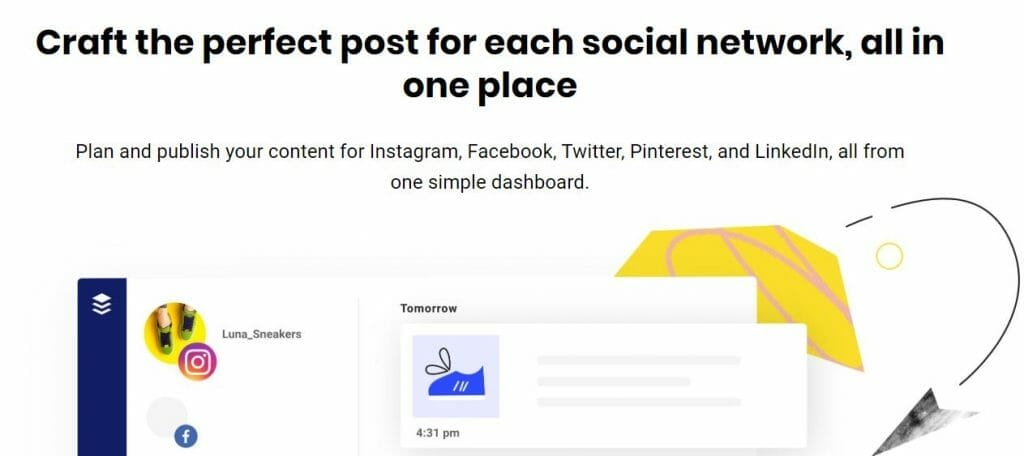 There's also a team inbox so you can have all social media posts go to one place and then whoever is available to deal with it, can.
16. IFTTt
Standing for "if this, then that", IFTTT is a fantastic way to get apps and accounts connected that wouldn't normally be.
It's not just a social media posting platform, but a way of setting up these links between the apps and accounts that you use every day even if they aren't related on the surface.
For instance, if you upload a picture to Instagram, you can set it up to automatically tweet it out.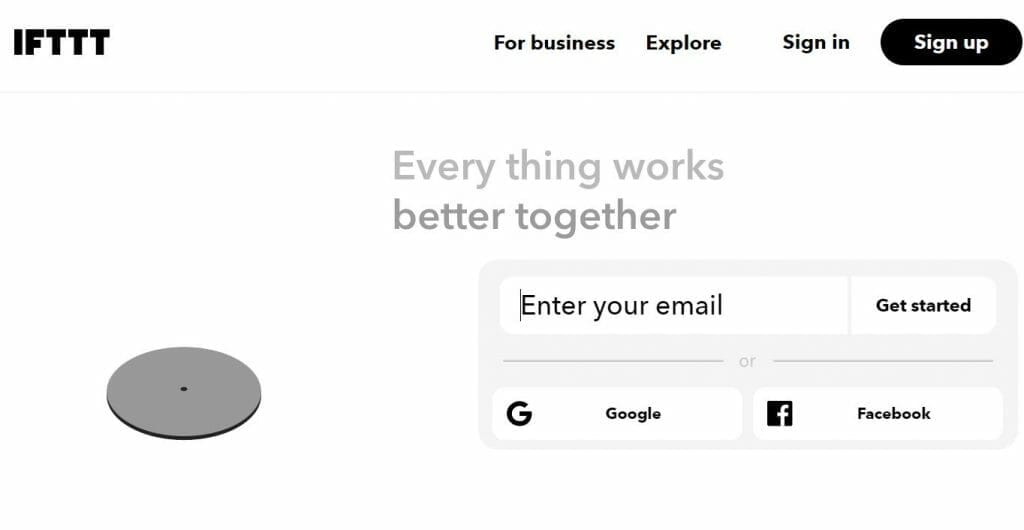 If your house lights are connected to an app, you could set them to come on when Google maps places you at home.
There are a million different combinations depending on what you use in your daily life, but it's a really great way to create your own shortcuts.
17. FocusWriter
Instead of adding productivity tools to your life, Focuswriter aims to take away any and all distractions so you can get on with the process of writing (maybe learning how to self-publish that book you've always wanted to write!)
You install Focuswriter and then choose your background screen, and then you can choose to be fully in Focuswriter mode so you are able to concentrate on the words on the screen and the neutral or blank background instead of being distracted by new tabs and new pop-ups on your screen ever few minutes.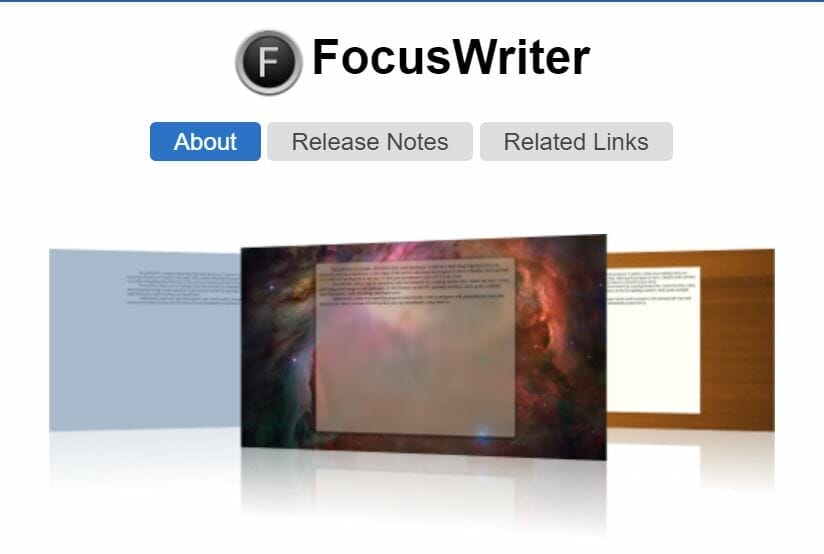 Obviously this funcationality is available if you have the discipline to open a Microsoft Word page and not open any other tabs, but the idea is that a lot of us don't have that discipline and will find it easy to click around to Facebook or social media instead of writing the novel that we've set out to write.
With Focuswriter, you'll have to think twice before switching off Focuswriter and distracting yourself online, and no matter how many productive things there are to do online, I still maintain that a distraction free environment is the only way to write efficiently for most of us.