Whether you're a soccer player, parent, or fan, these inspirational soccer quotes will make sure that you're always pumped up for the next practice, game, or tournament.
From motivating quotes about soccer from retired and current soccer players to inspiring soccer quotes that focus on the beauty of the game, this is the best collection of positive quotes about soccer you'll find.
Sometimes, all you need is a good quote to help you realign yourself with your goals in the sport, stoke your passion for your favorite team, or inspire your team.
Coaches can use these quotes in team meetings, or players can use them to write on their lockers or to carry around with them off the field.
At the end of the day, there's a lot of joy and inspiration to be found from this sport, and these inspirational sayings about soccer make sure that you've got plenty of options to encourage yourself and others.
1. "I once cried because I had no shoes to play soccer, but one day I met a man who had no feet."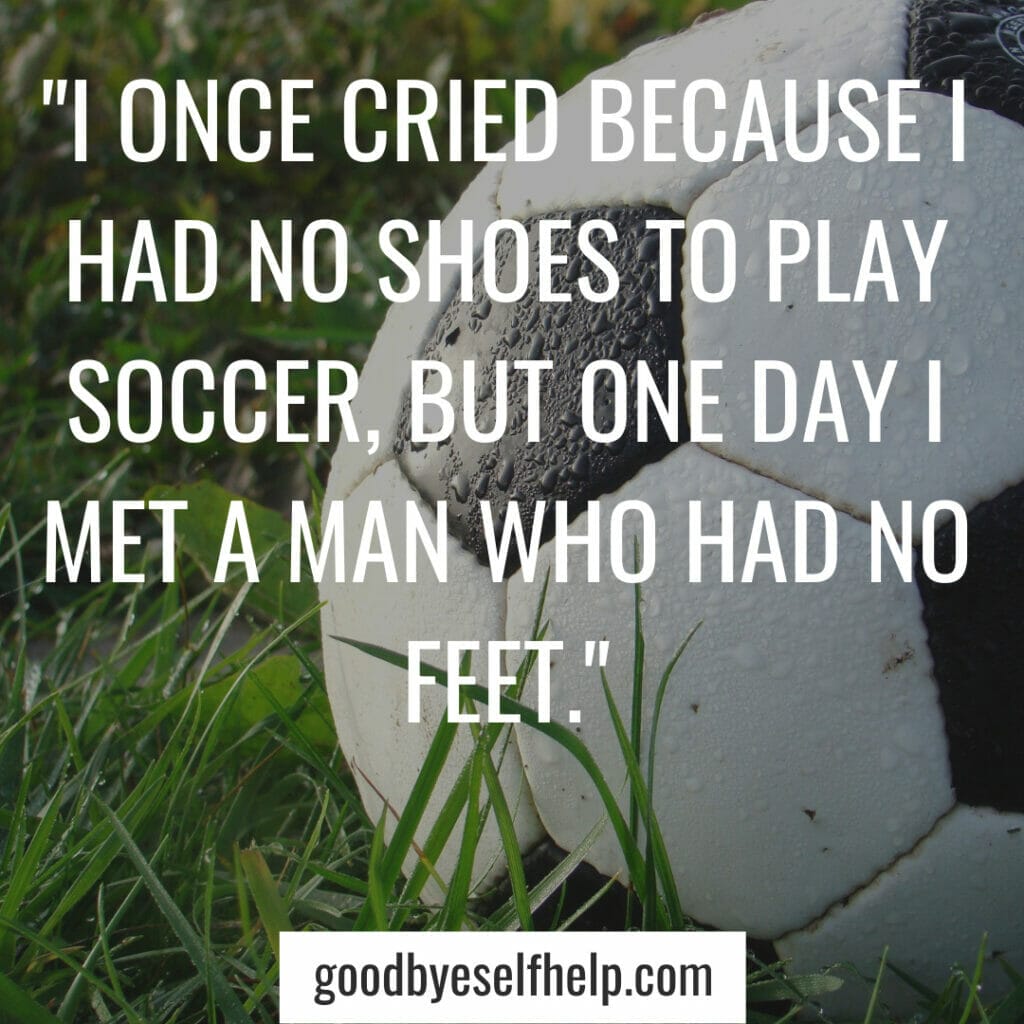 2. "It's hard to beat somebody that never gives up." – Megan Rapinoe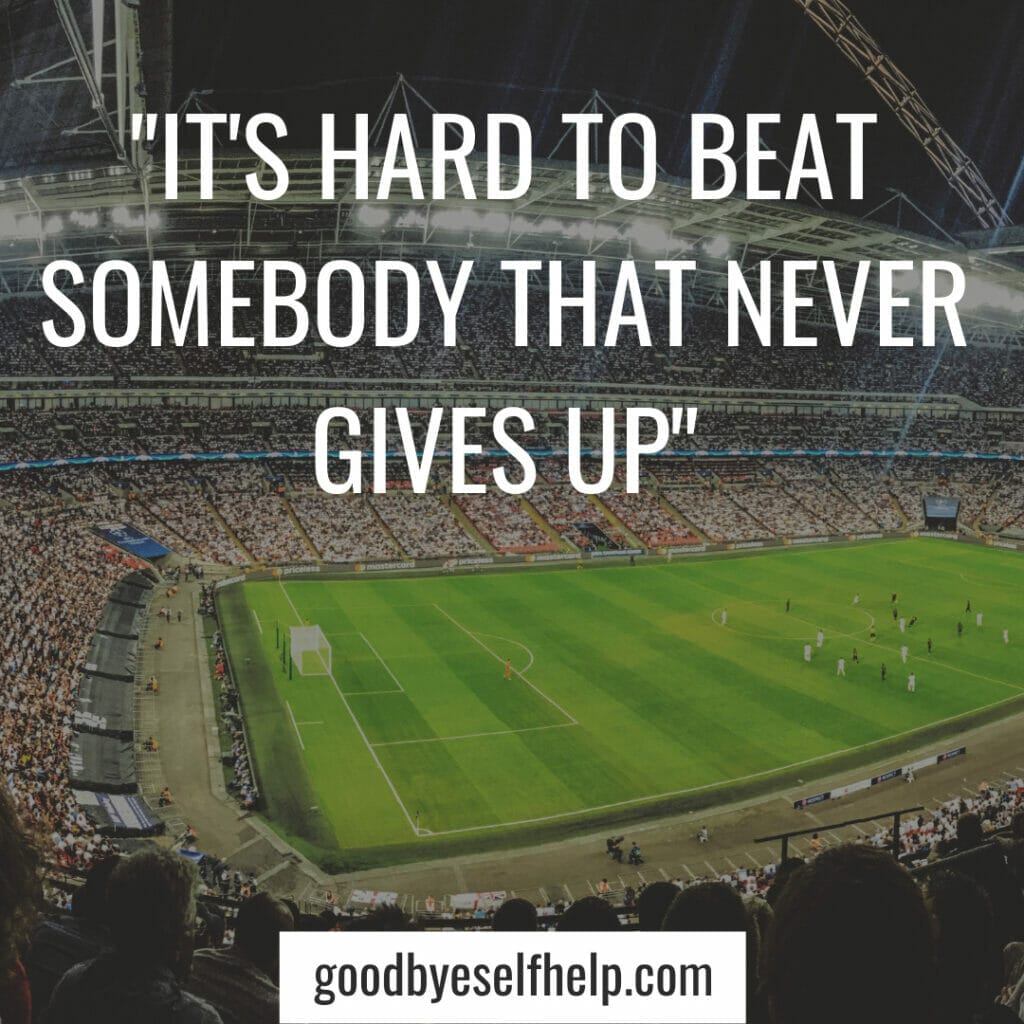 3. "You don't have to be the best player on the field. Just try to do your best whenever you're on the field."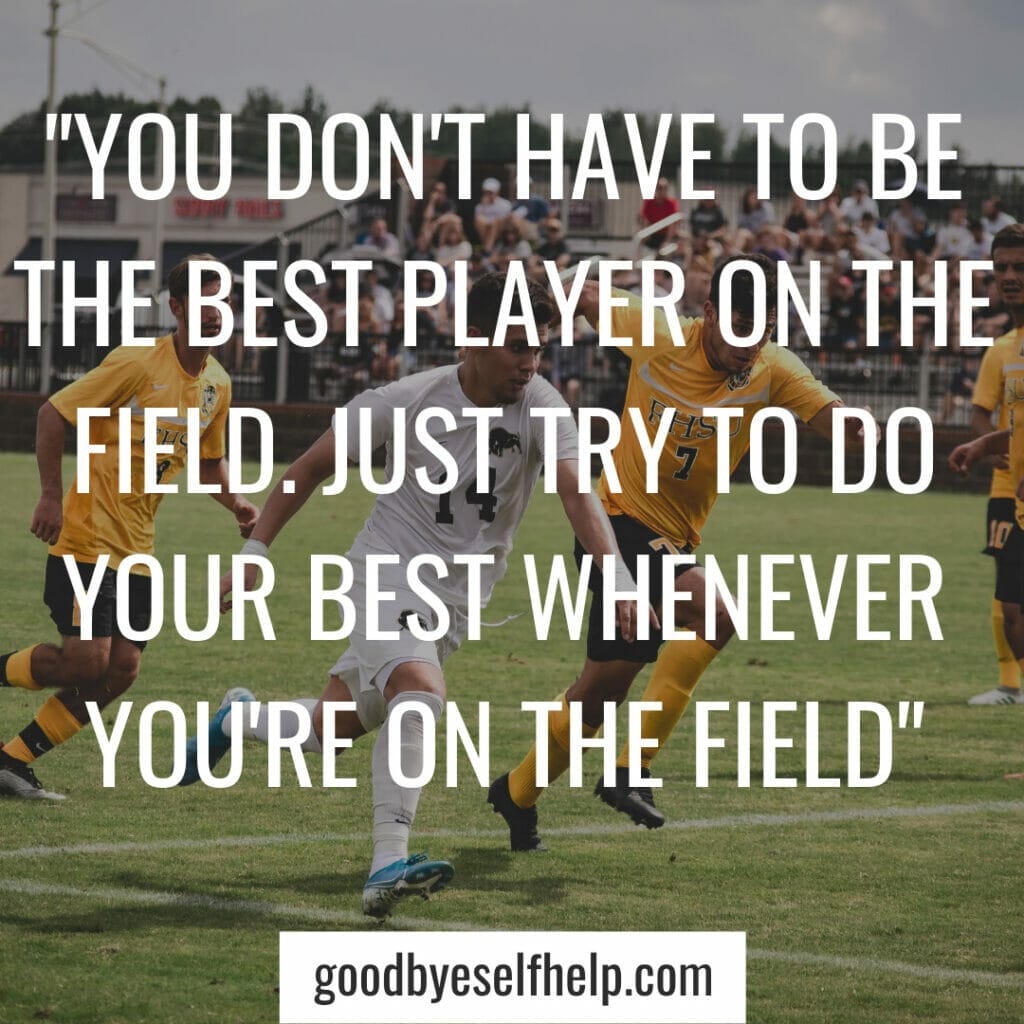 4. "Play for the name on the front of the shirt and they'll remember the name on the back."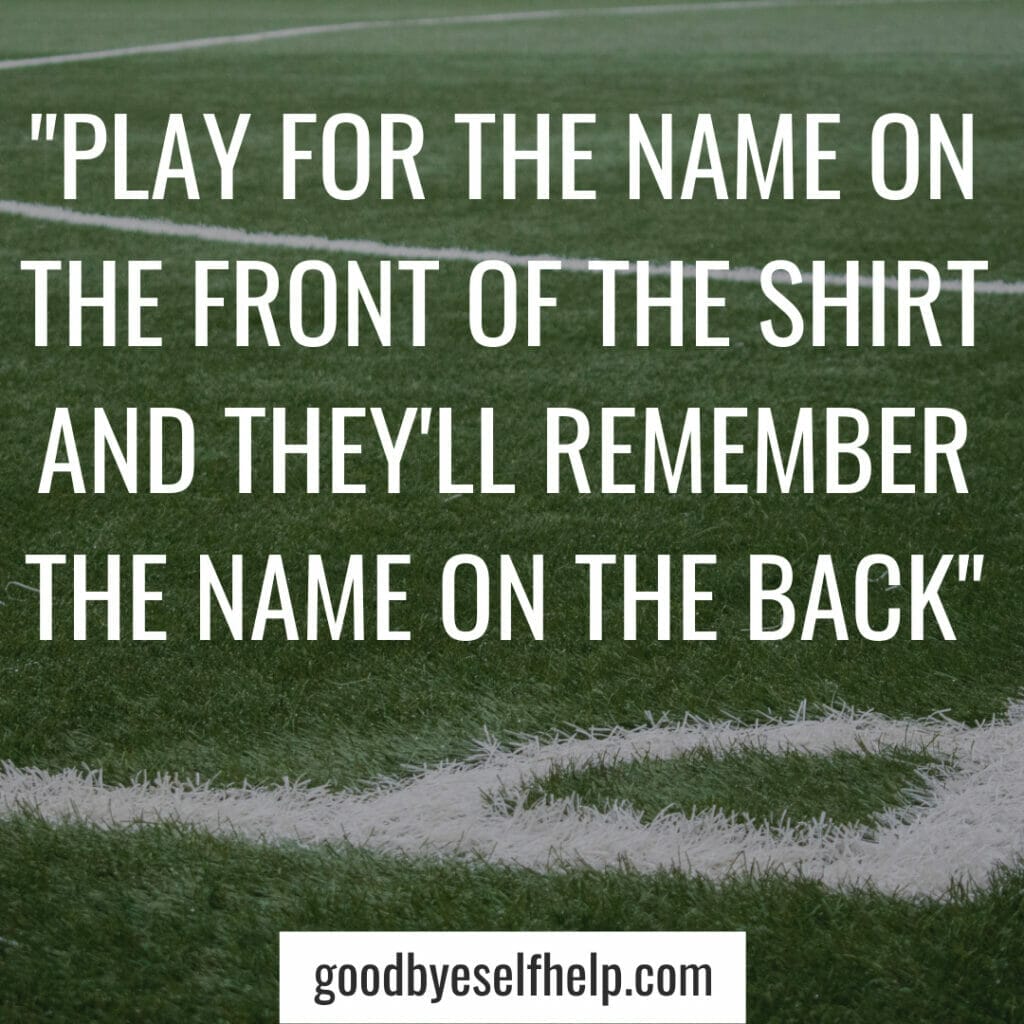 5. "Without soccer, my life is empty."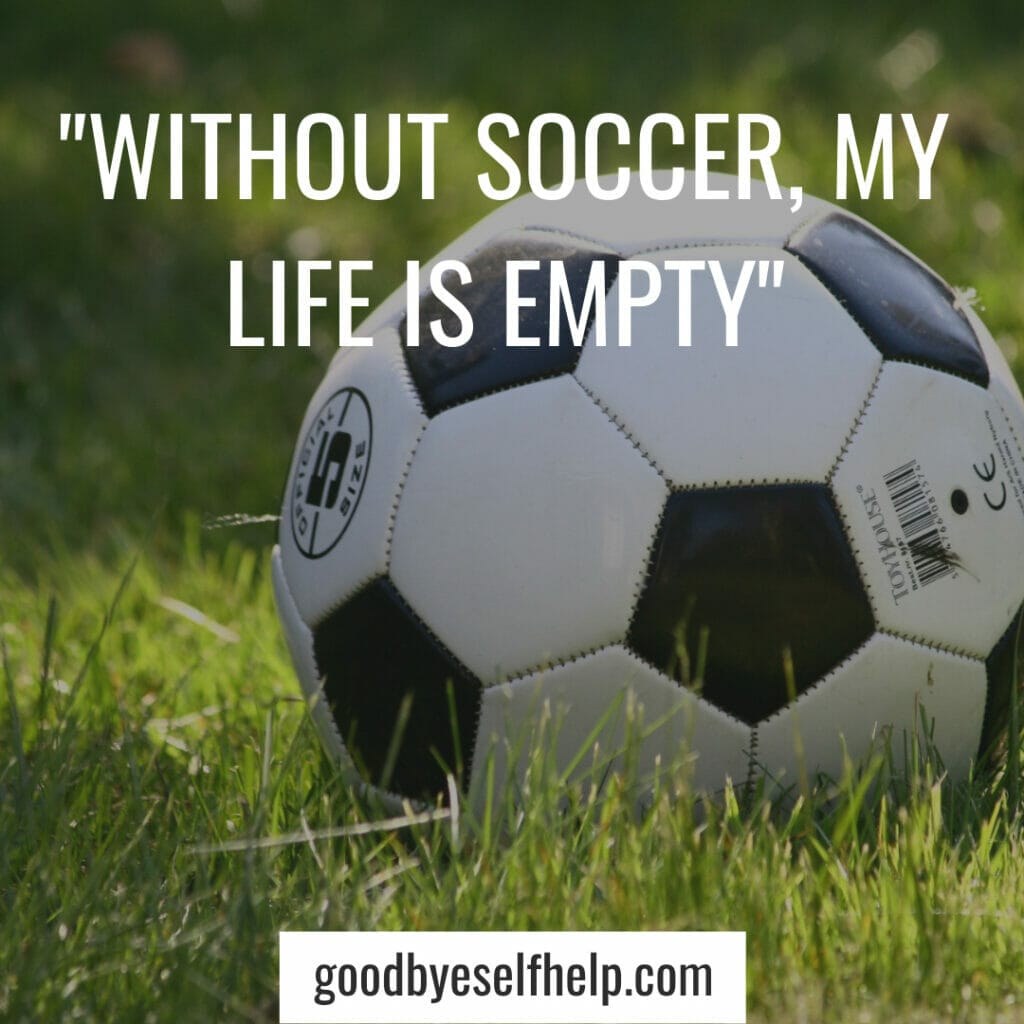 6. "I don't believe skill was, or ever will be, the result of coaches. It is a result of the love affair between the child and the ball."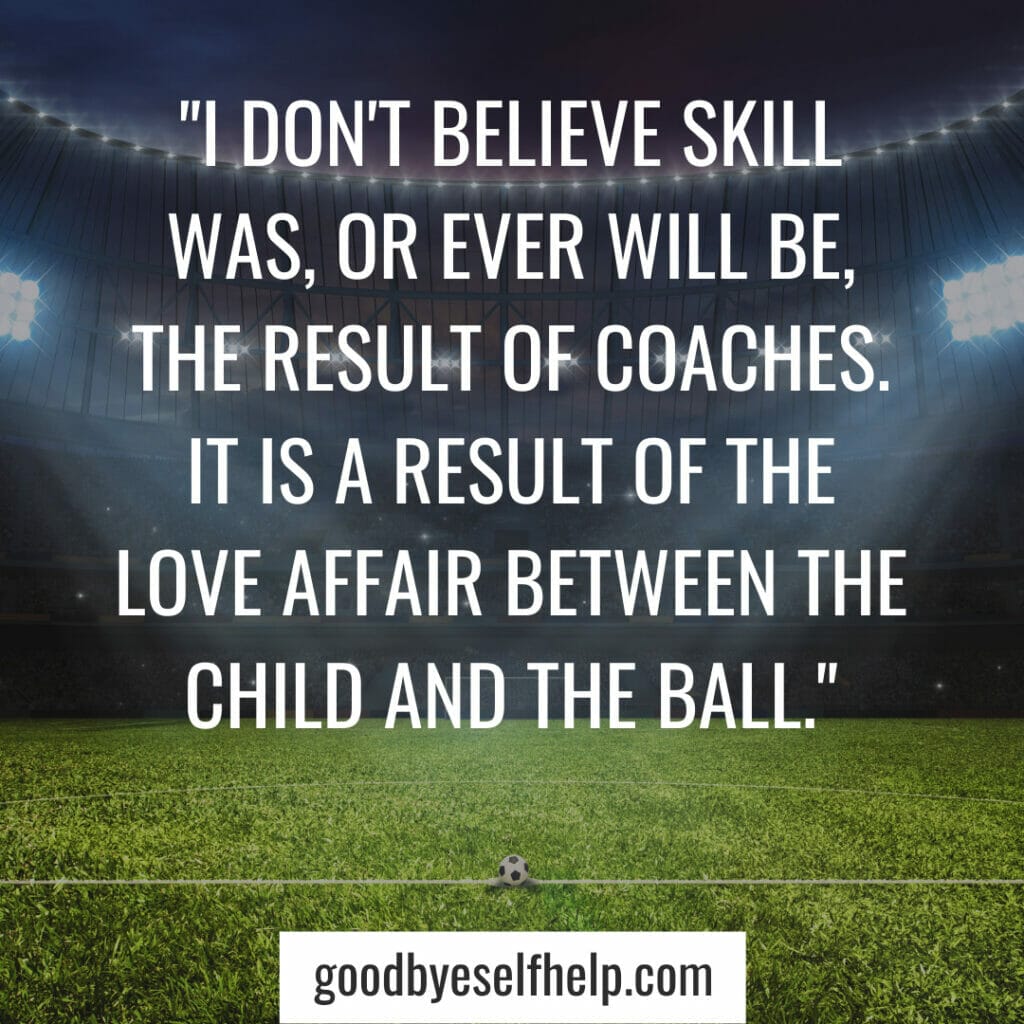 7. "Life is like soccer: you need goals!"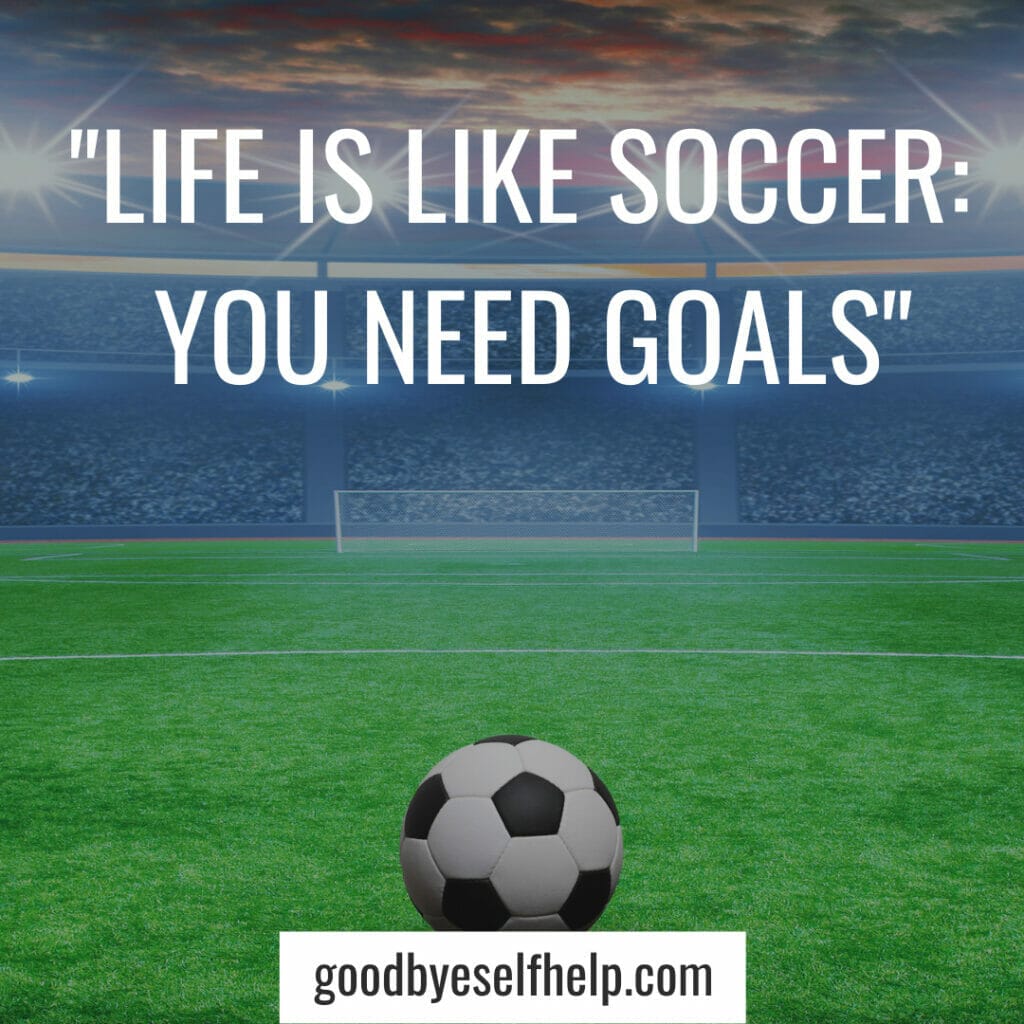 8. "Teamwork is how ordinary soccer players work together to score and achieve extraordinary goals."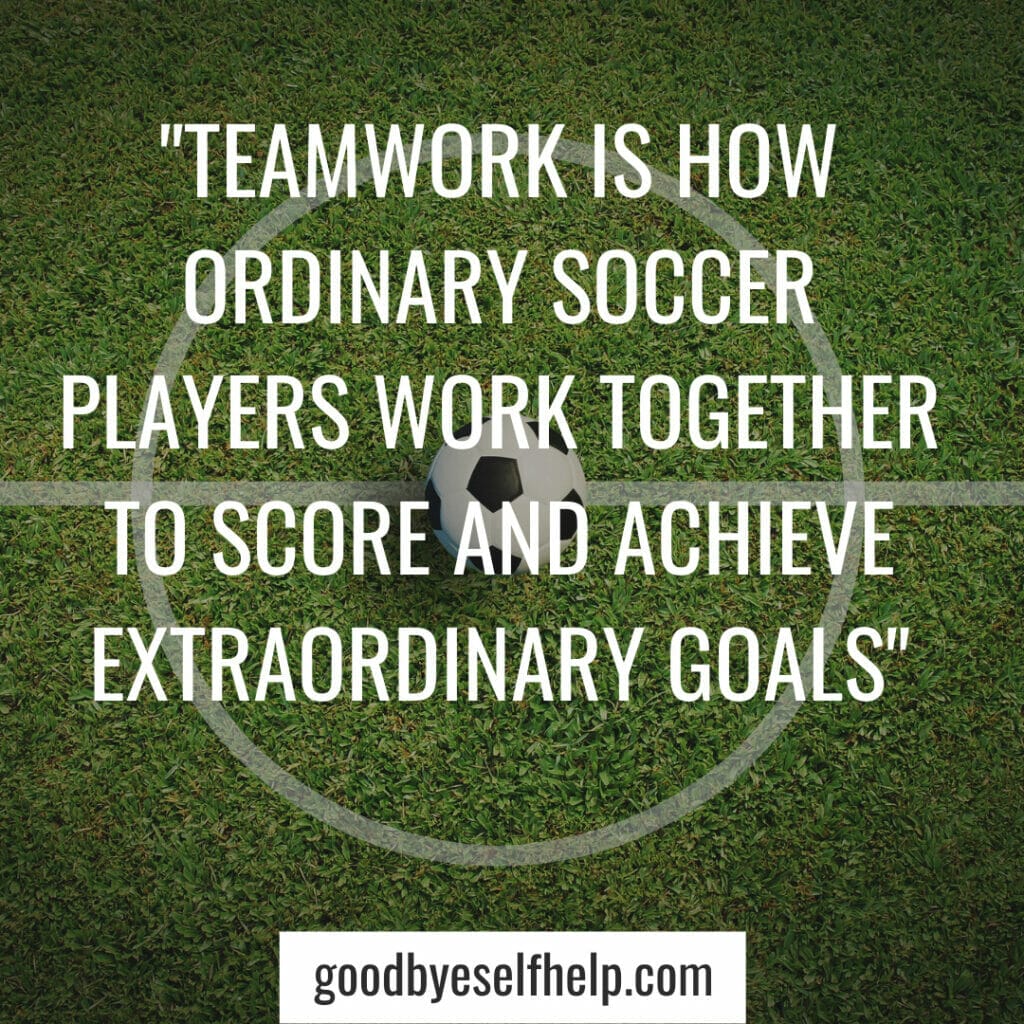 9. "In soccer, skill is the art of turning limitations into virtues."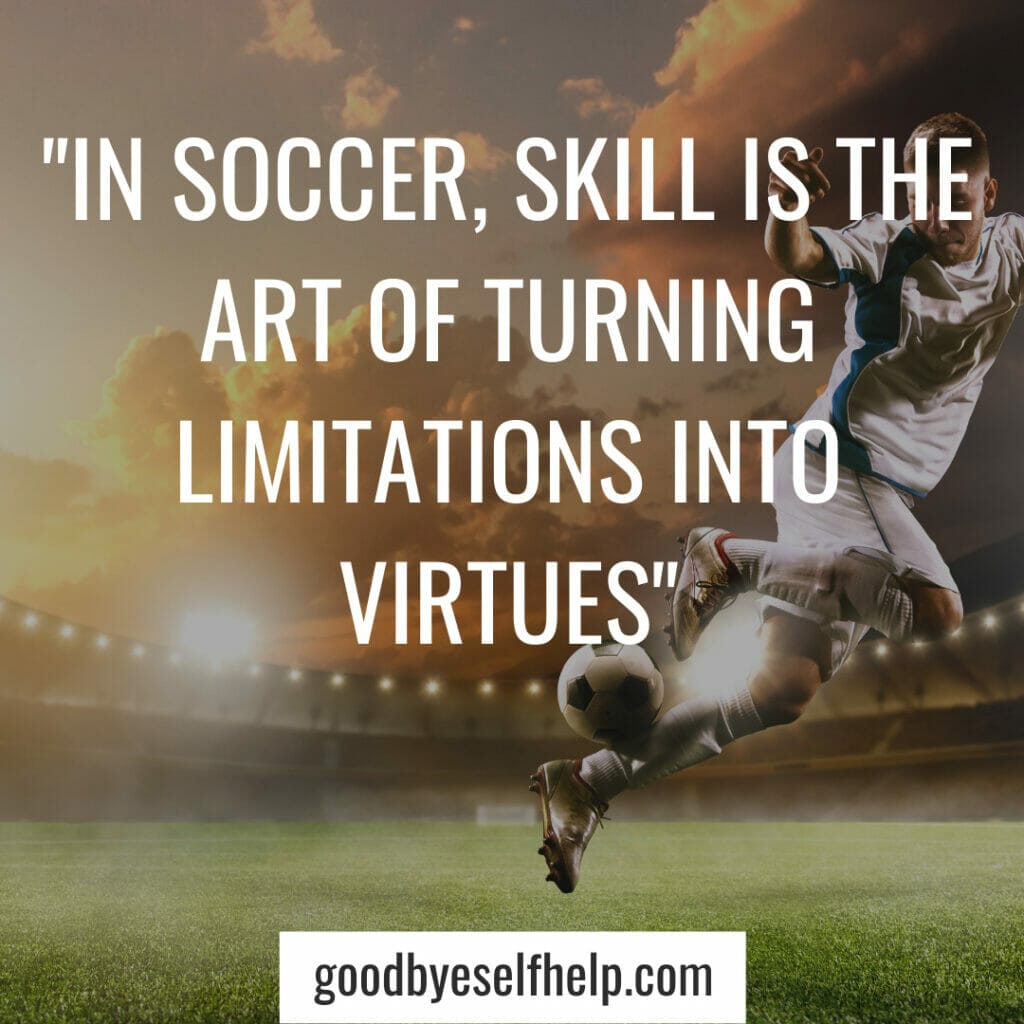 10. "Some people tell me that we professional players are soccer slaves. If this is slavery, then give me a life sentence."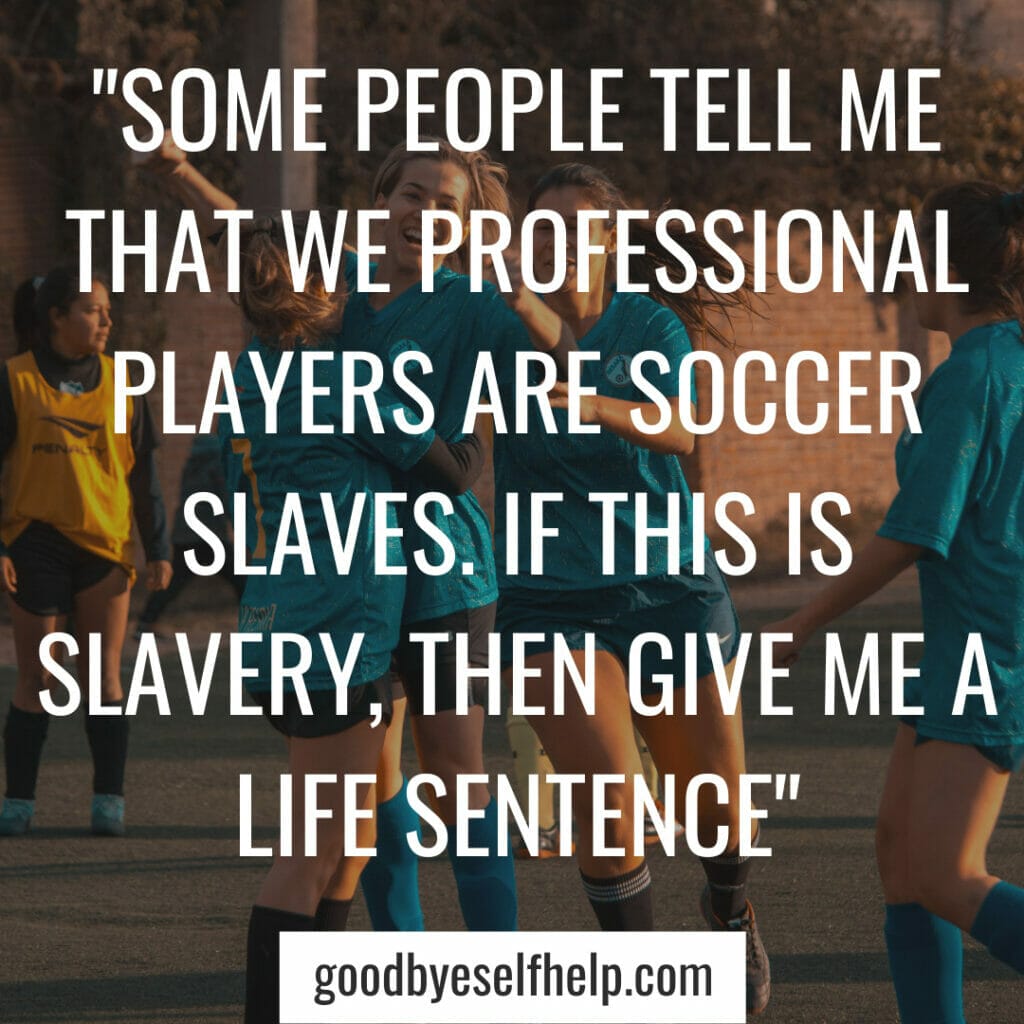 11. "Some people think soccer is a matter of life and death, but I assure you, it's much more serious than that."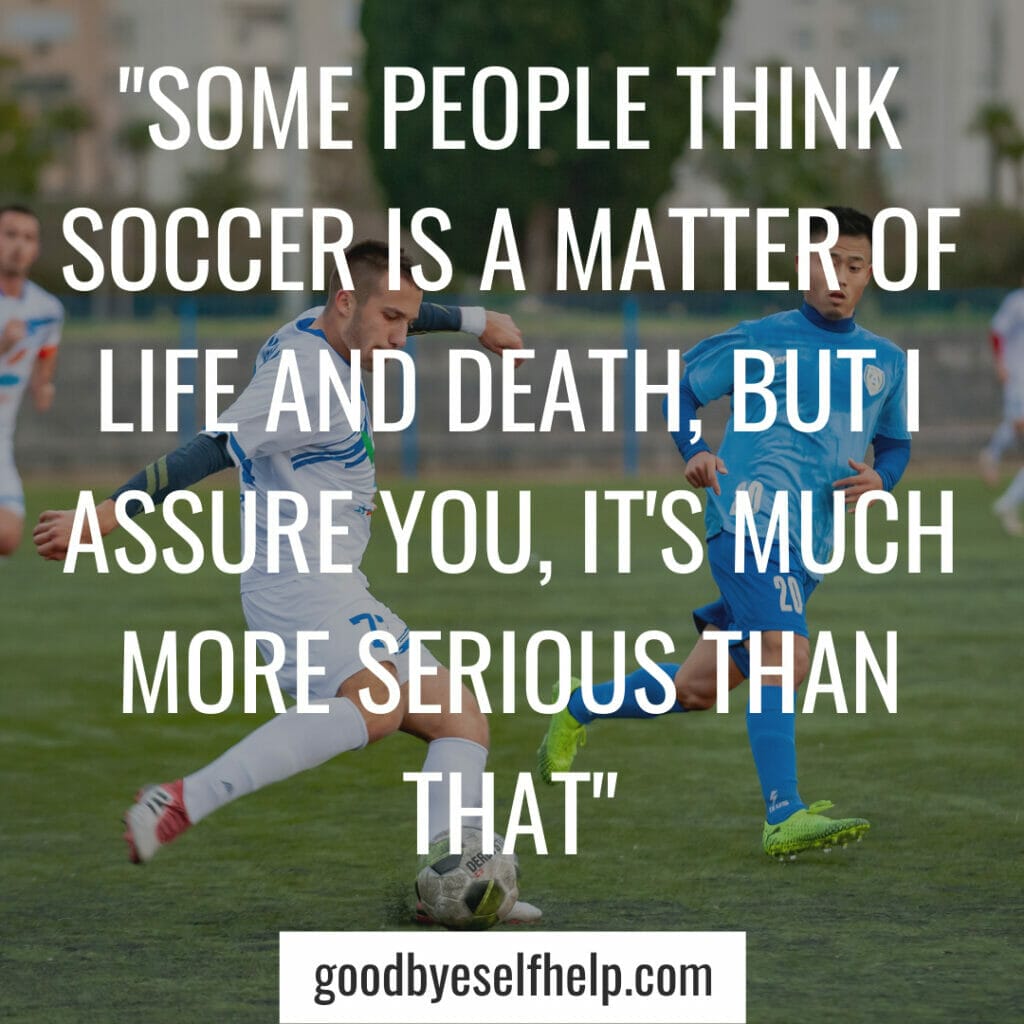 12. "Once you bid farewell to discipline, you say goodbye to success" – Sir Alex Ferguson
13. Every time I step onto the pitch, all my troubles go away. The only thing that matters on the field is the beautiful game."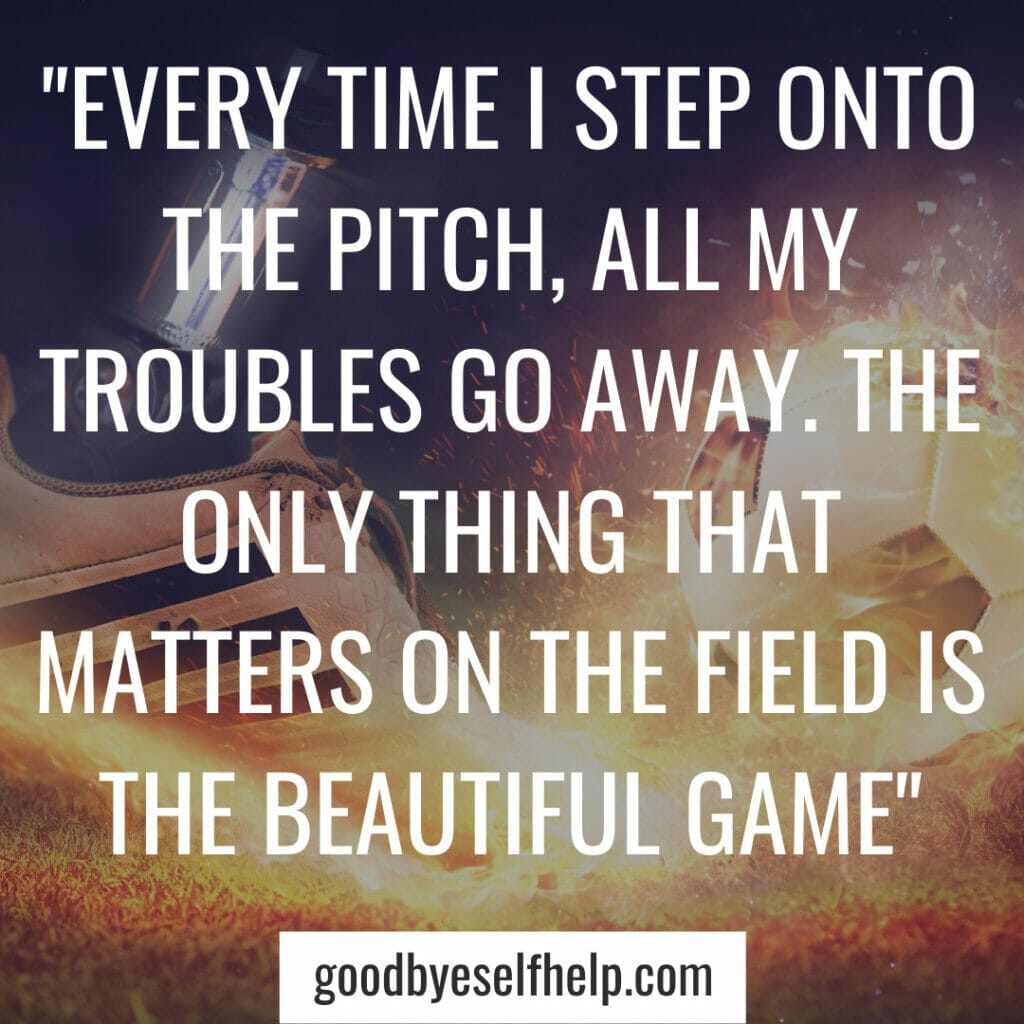 14. "Soccer is easy to play if you work hard."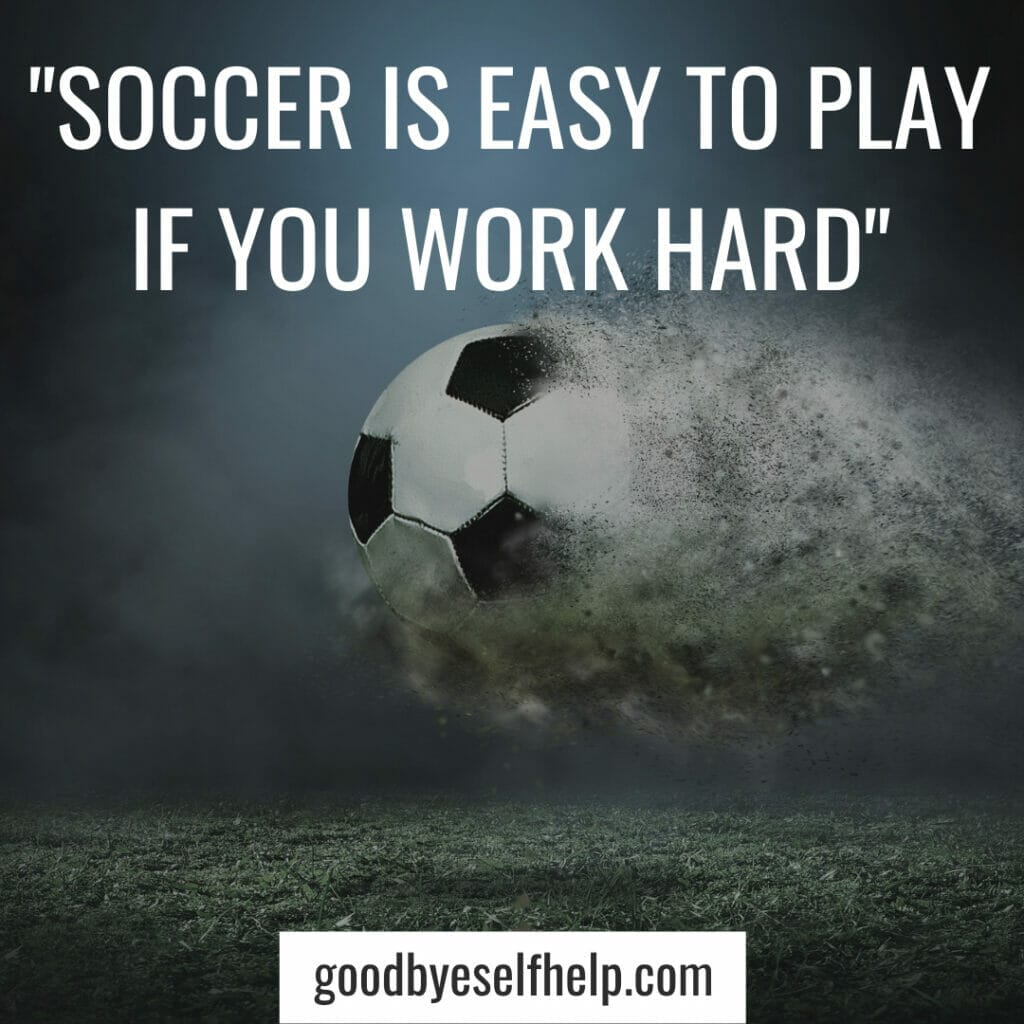 15. "And one fine day the goddess of the wind kisses the foot of man and from that kiss the soccer idol is born."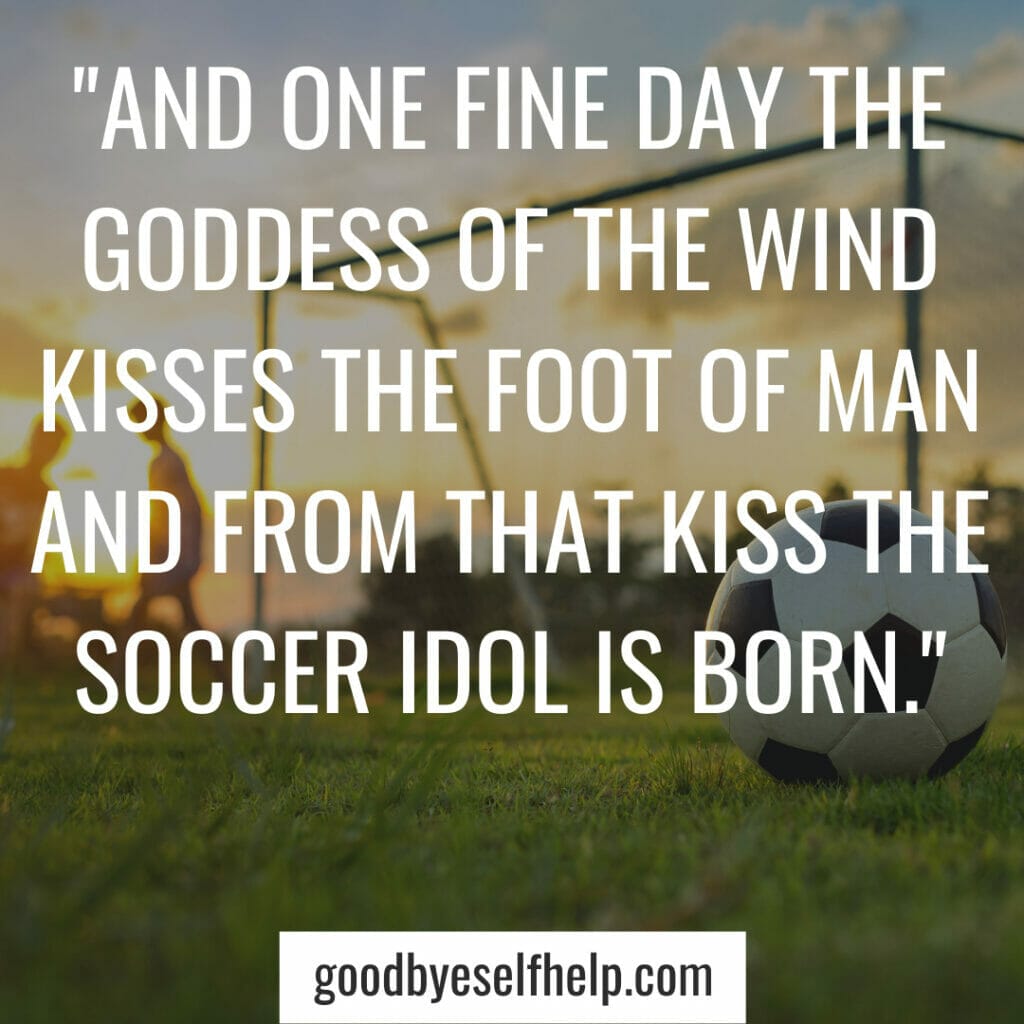 16. "Sometimes it's worth risking it all for a dream only you can see." – Megan Rapinoe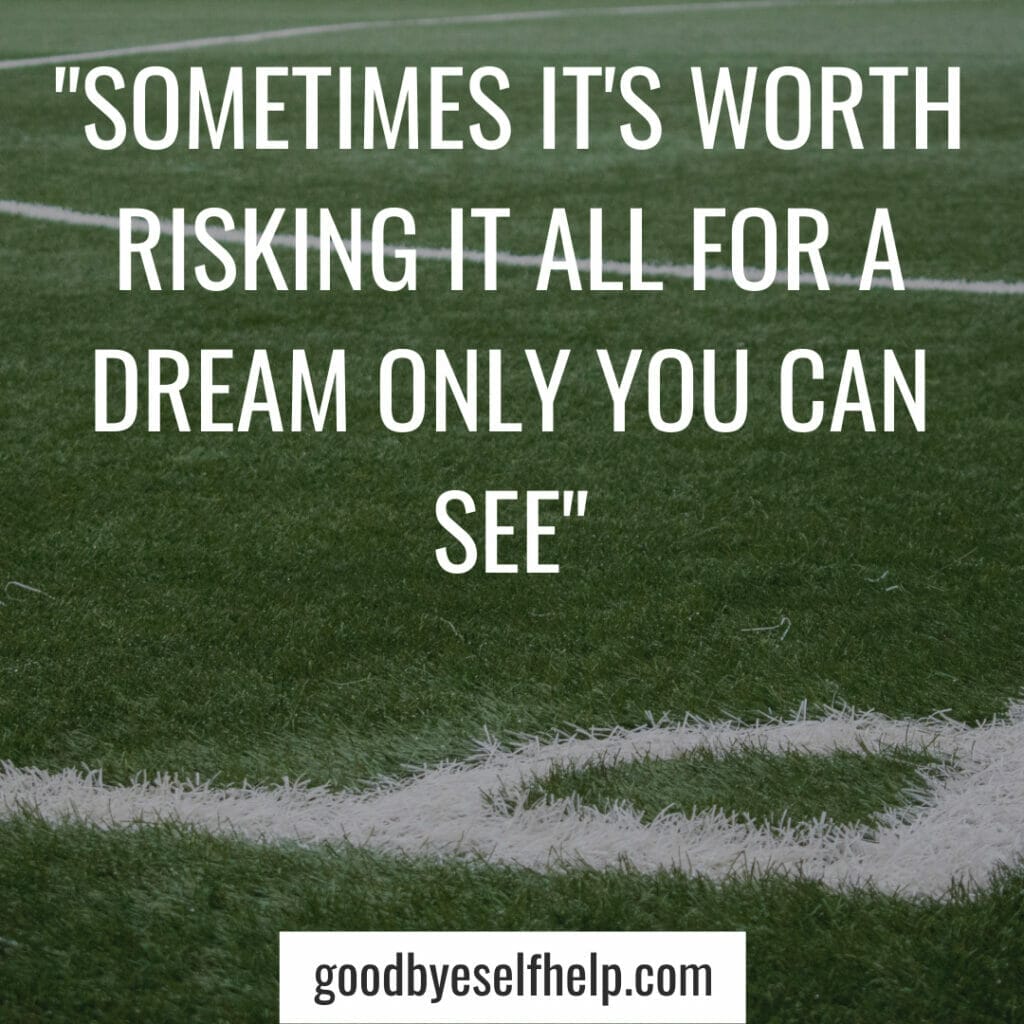 17. "I've got the heartbeat of a soccer mom."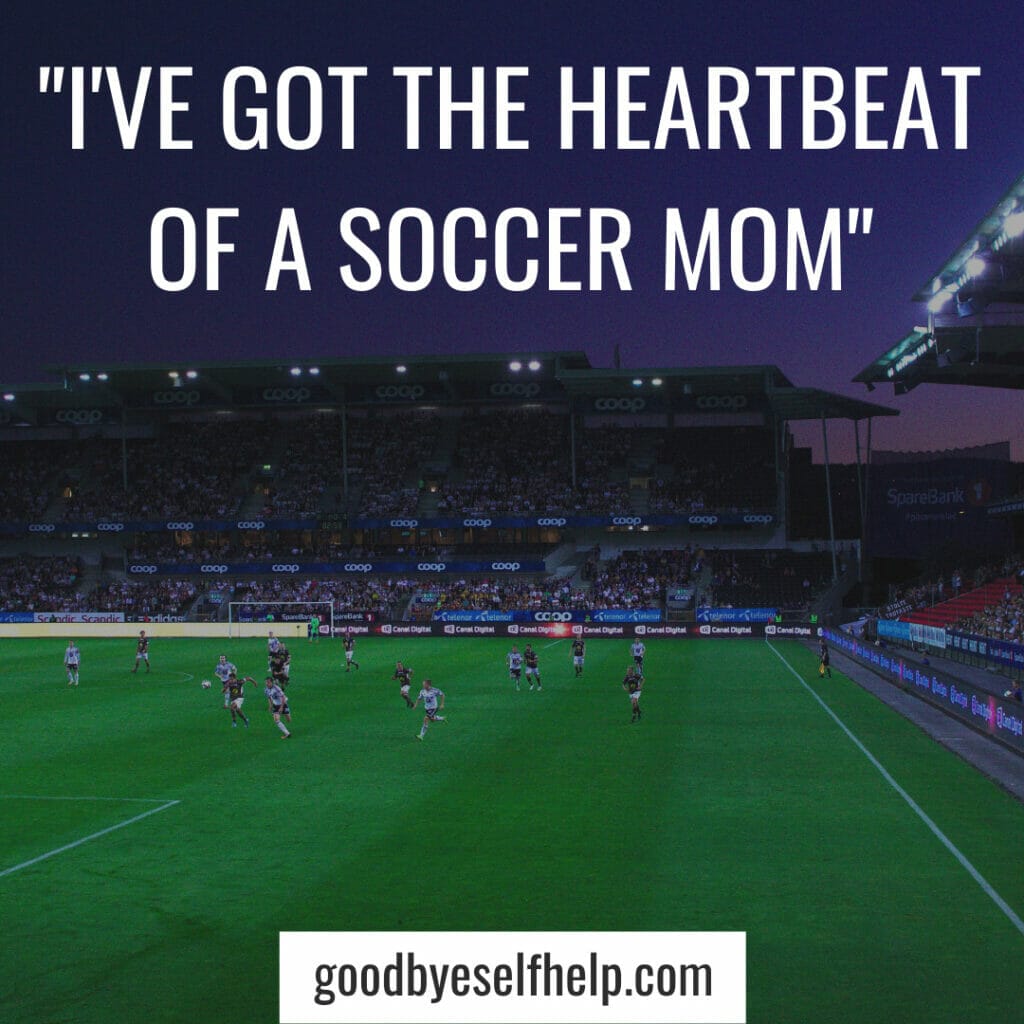 18. "I'm attracted to soccer's capacity for beauty. When well played, the game is a dance with a ball."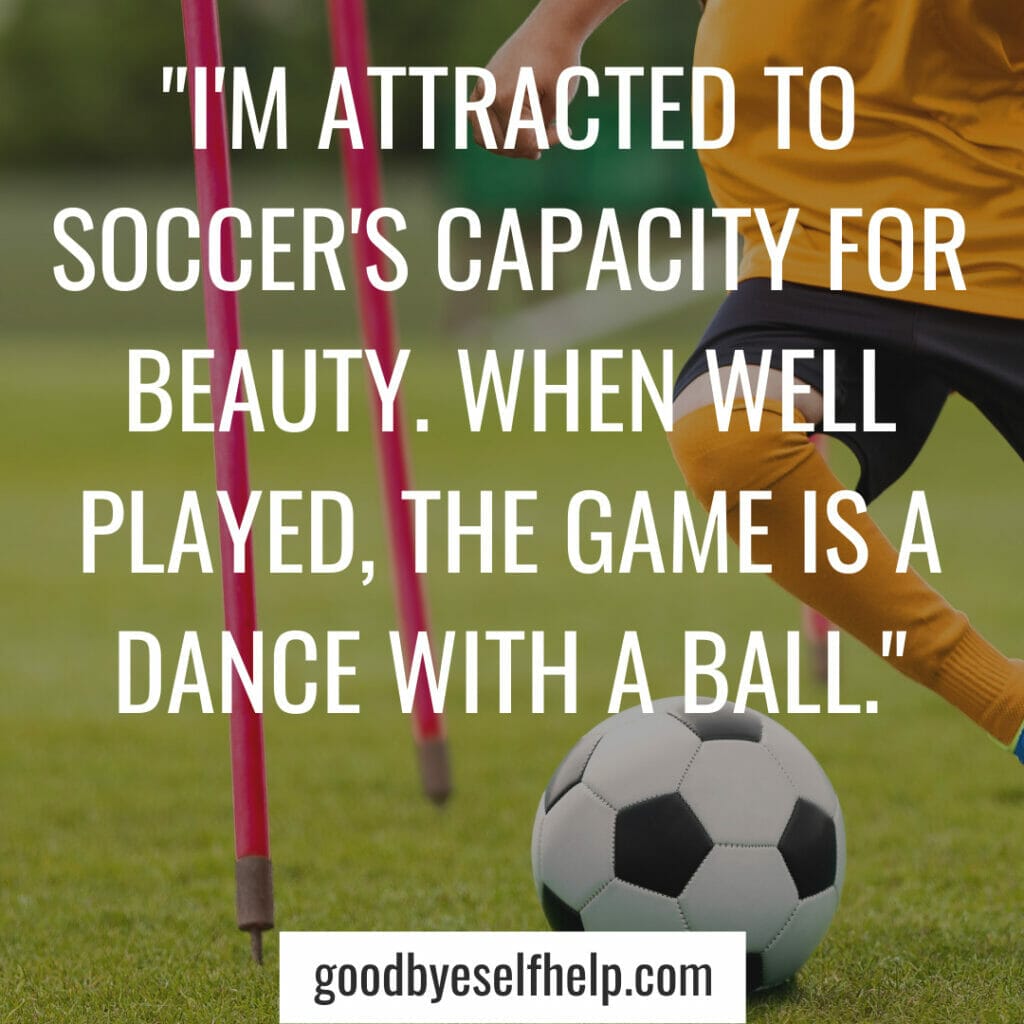 19. "Talent may get you on the pitch, but it's the effort and attitude that will keep you there." – Alex Morgan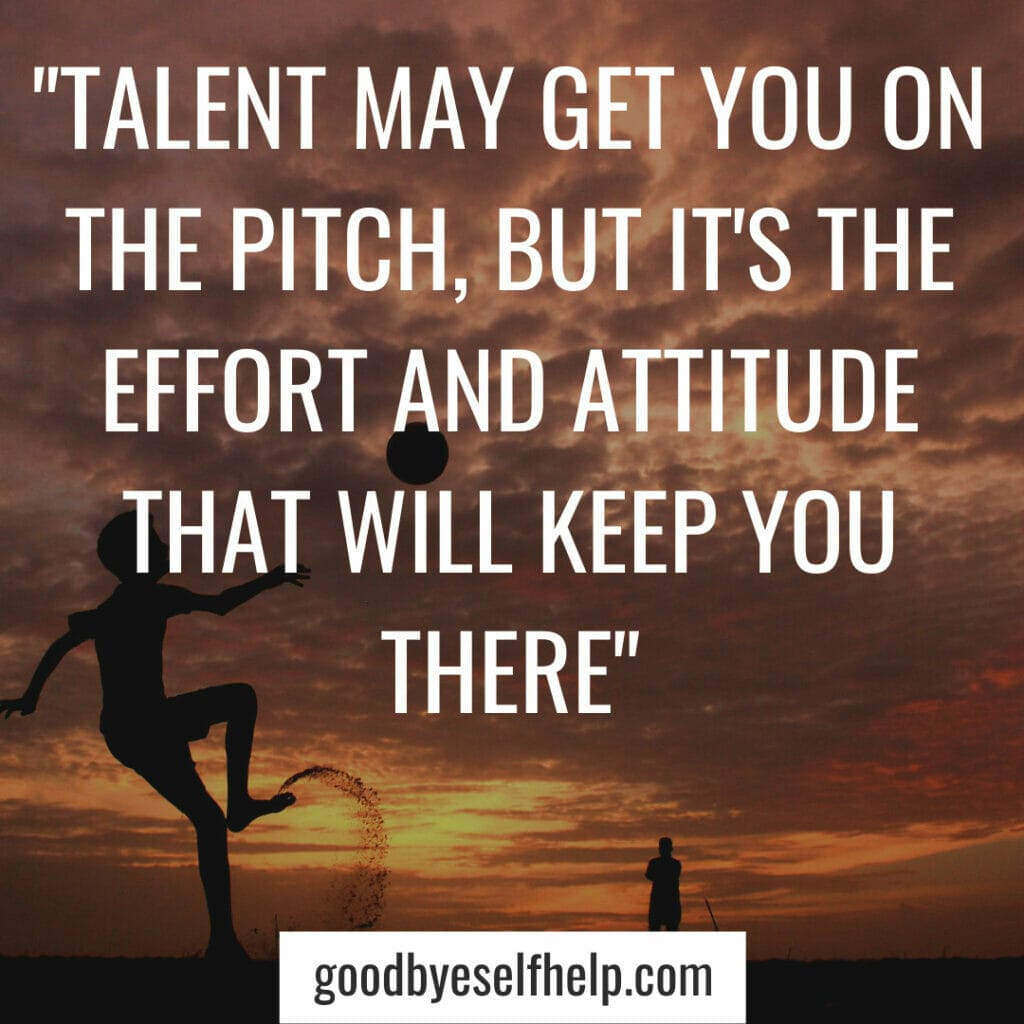 20. "Talent without working hard is nothing." – Cristiano Ronaldo
21. "That's the mentality – don't just play with it, win it" – Luis Suarez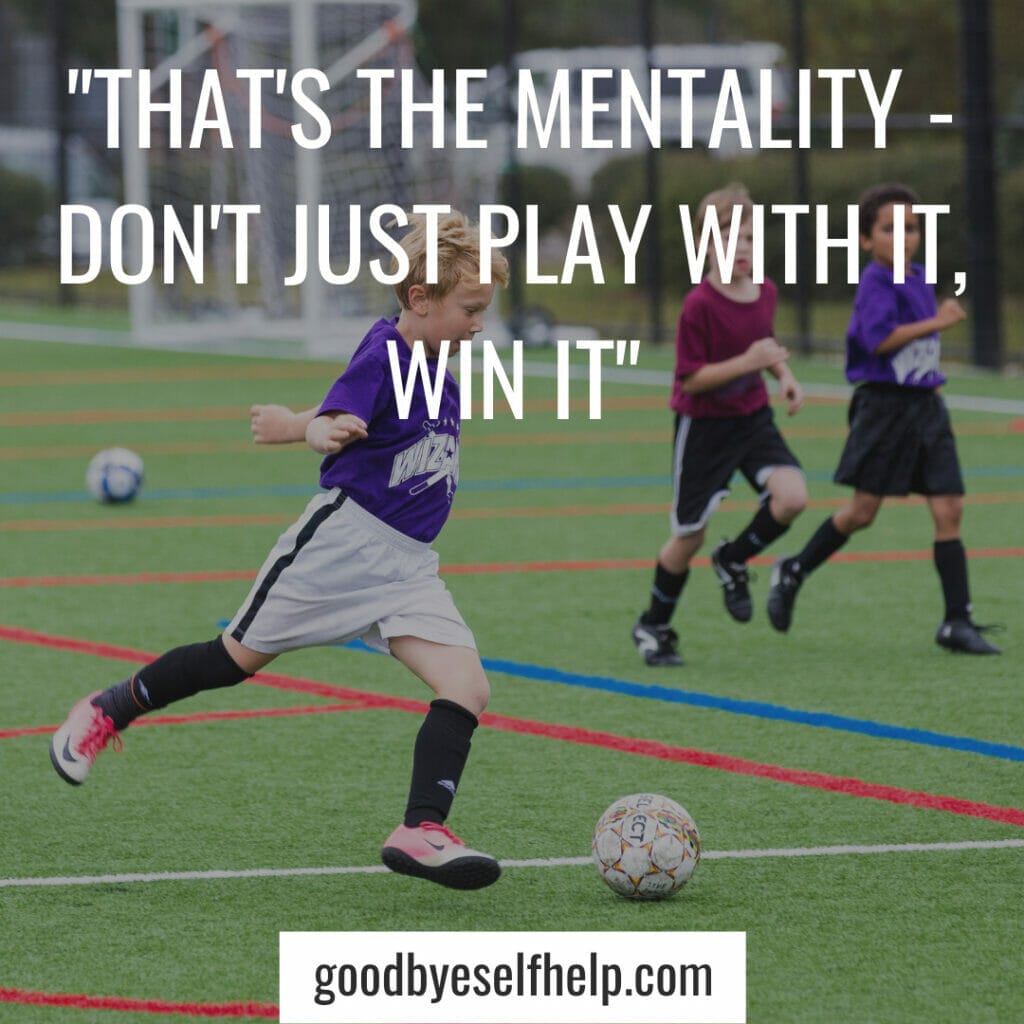 22. "Take the risk, or lose the chance." – Eden Hazard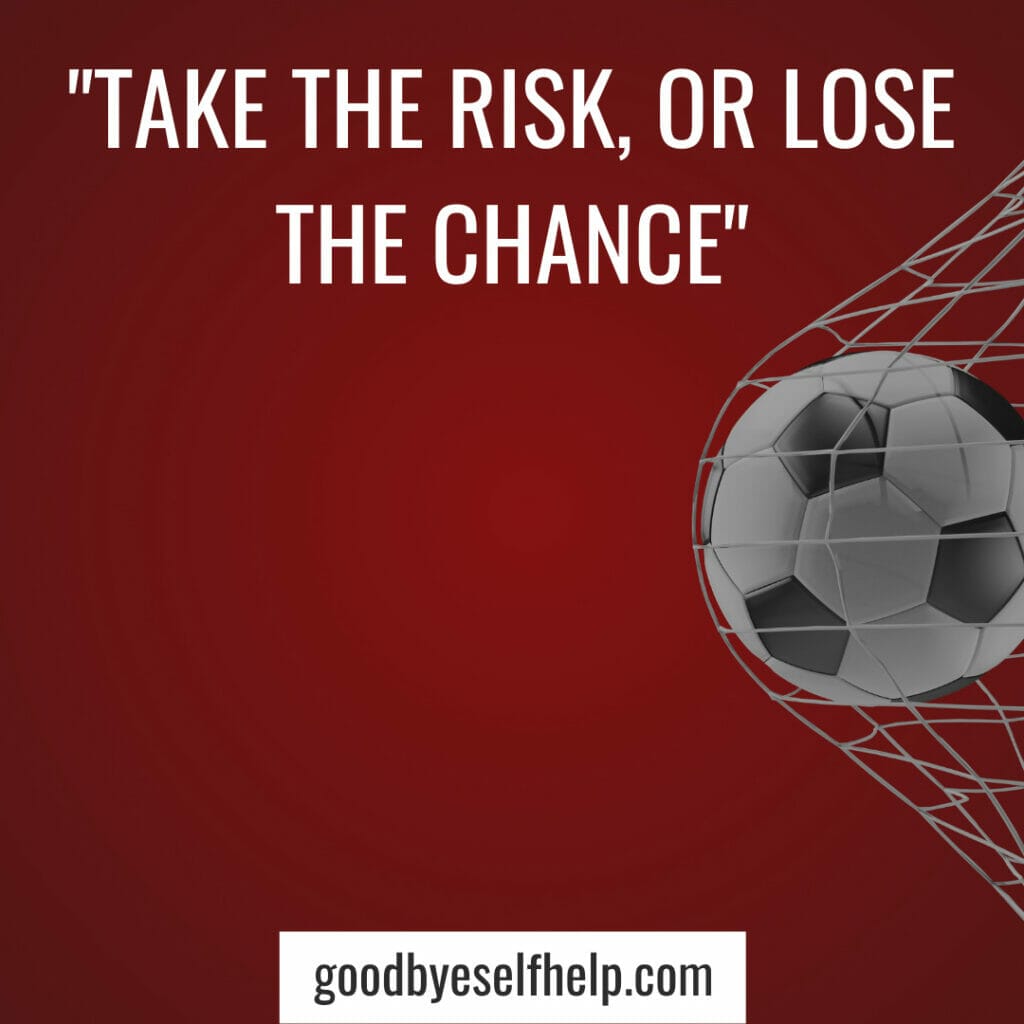 23. "I never tried to hide the fact that my only goal is to be the best." – Cristiano Ronaldo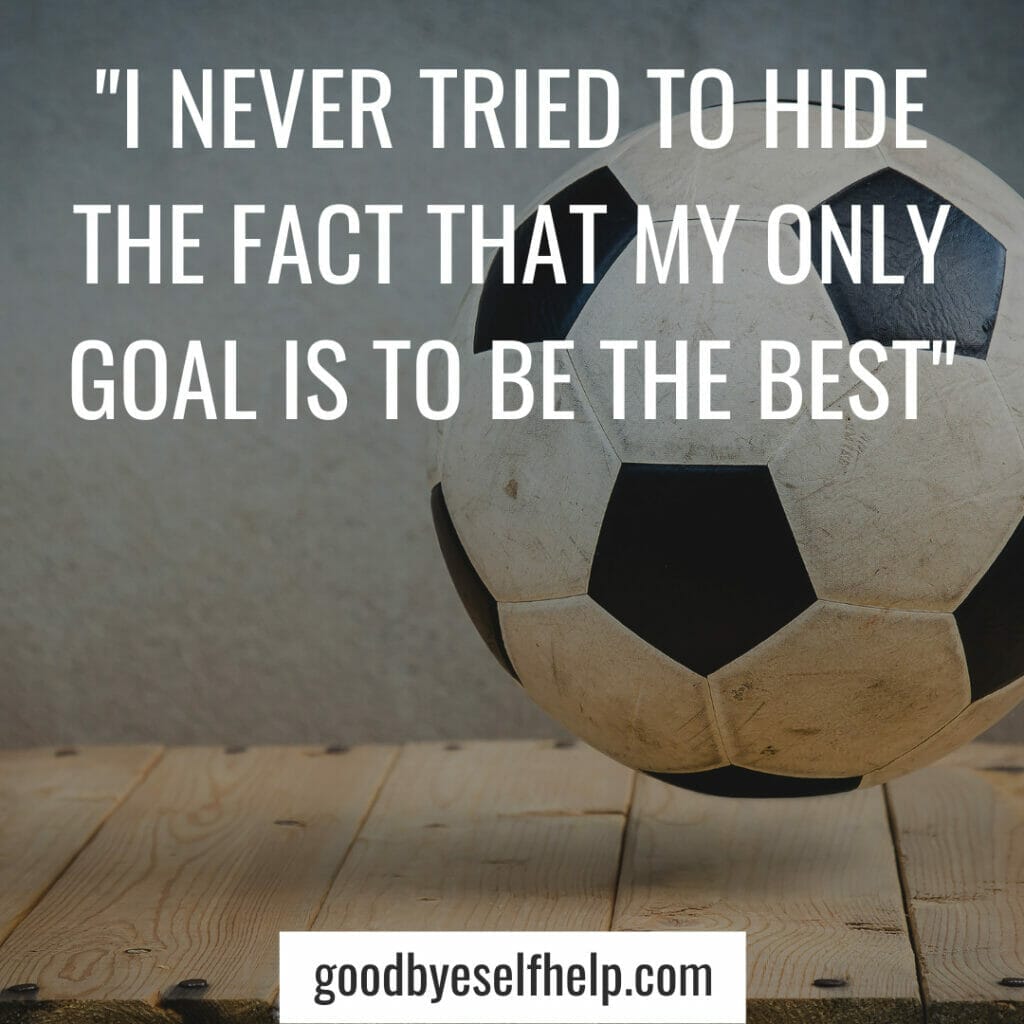 24. "You have to fight to reach your dreams. You have to sacrifice and work hard for it." – Lionel Messi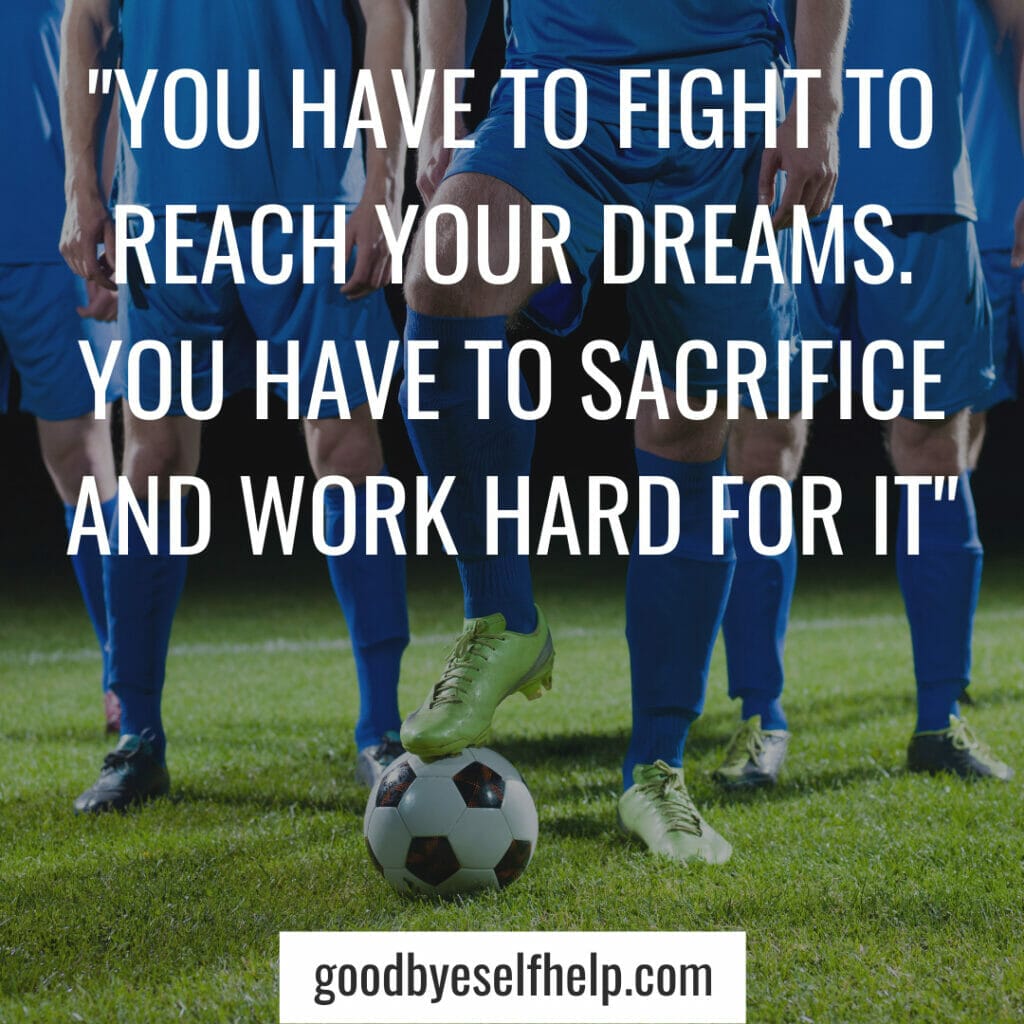 25. "Enthusiasm is everything. It must be taut and vibrating like a guitar string." – Pele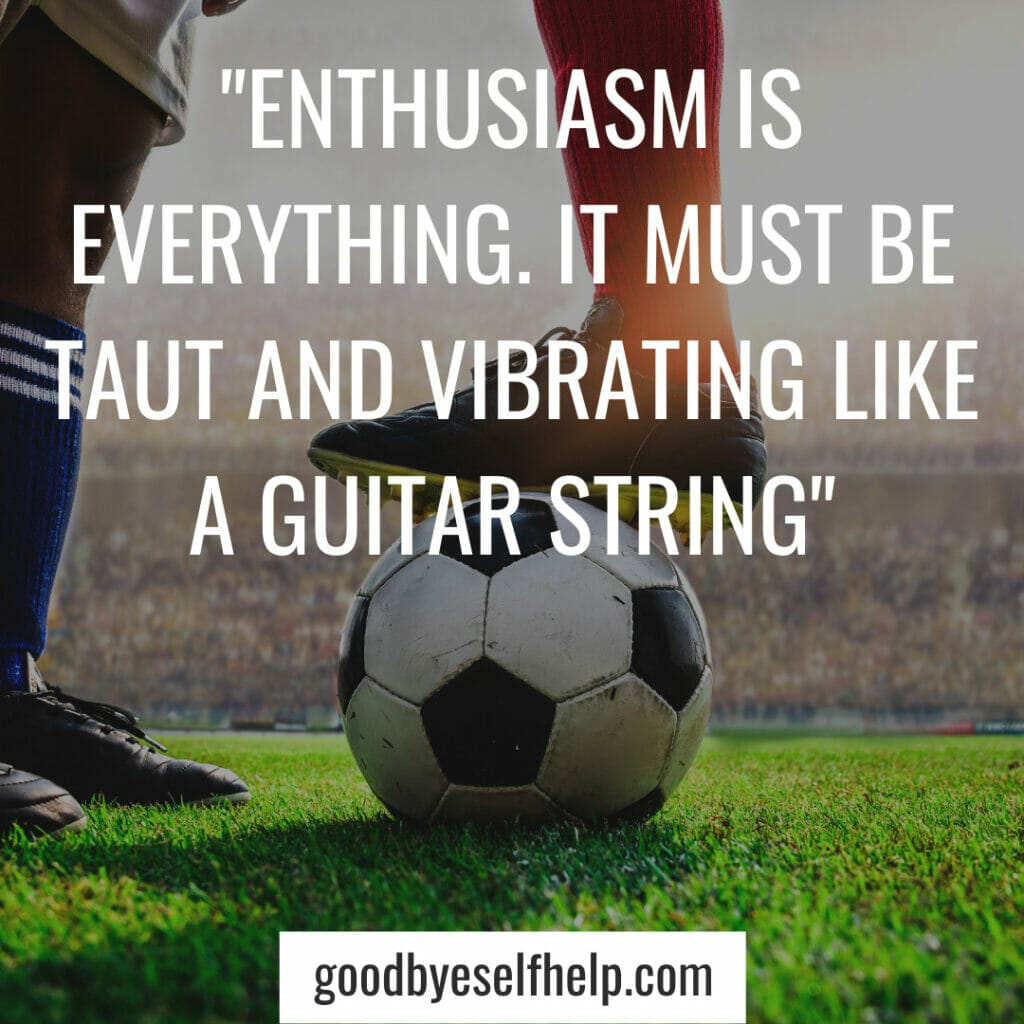 26. "Behind every kick of the ball, there has to be a thought." – Dennis Bergkamp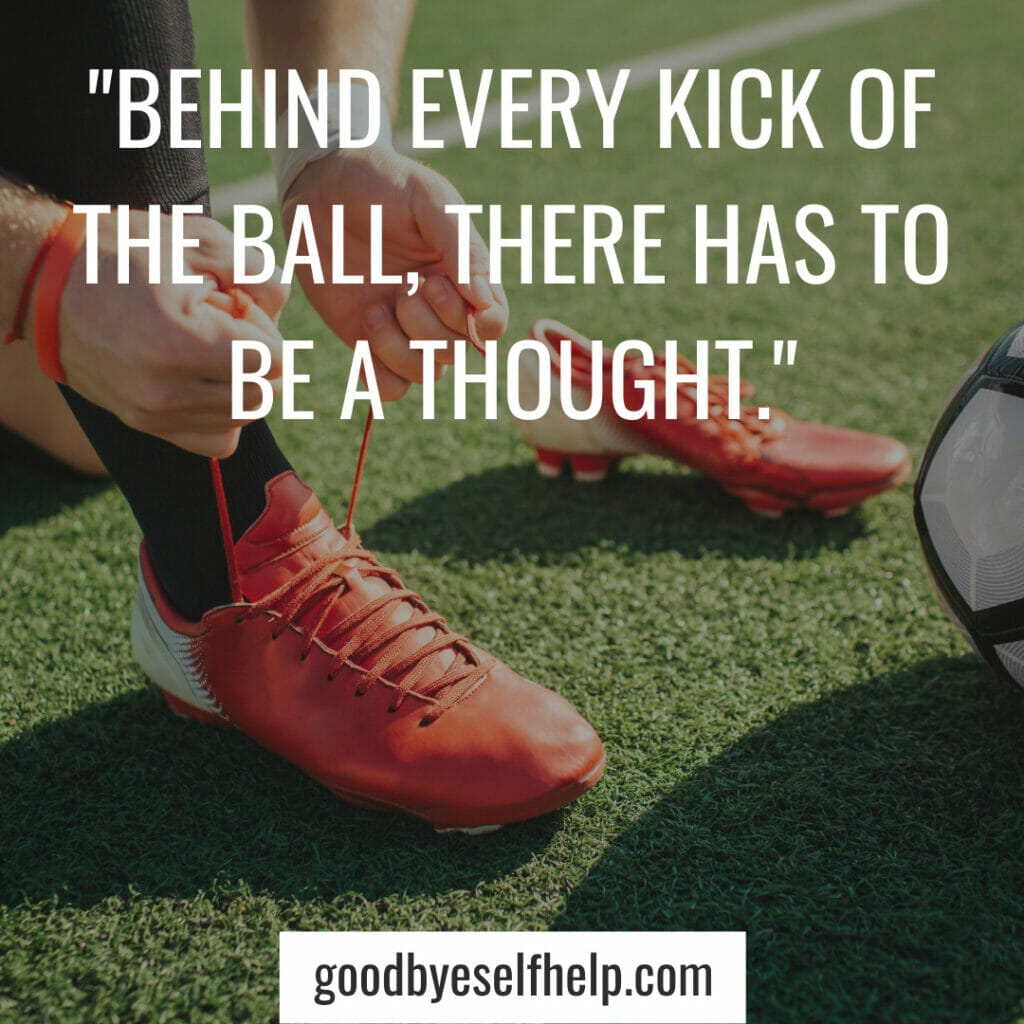 27. "You've got to believe you're going to win." – Peter Shilton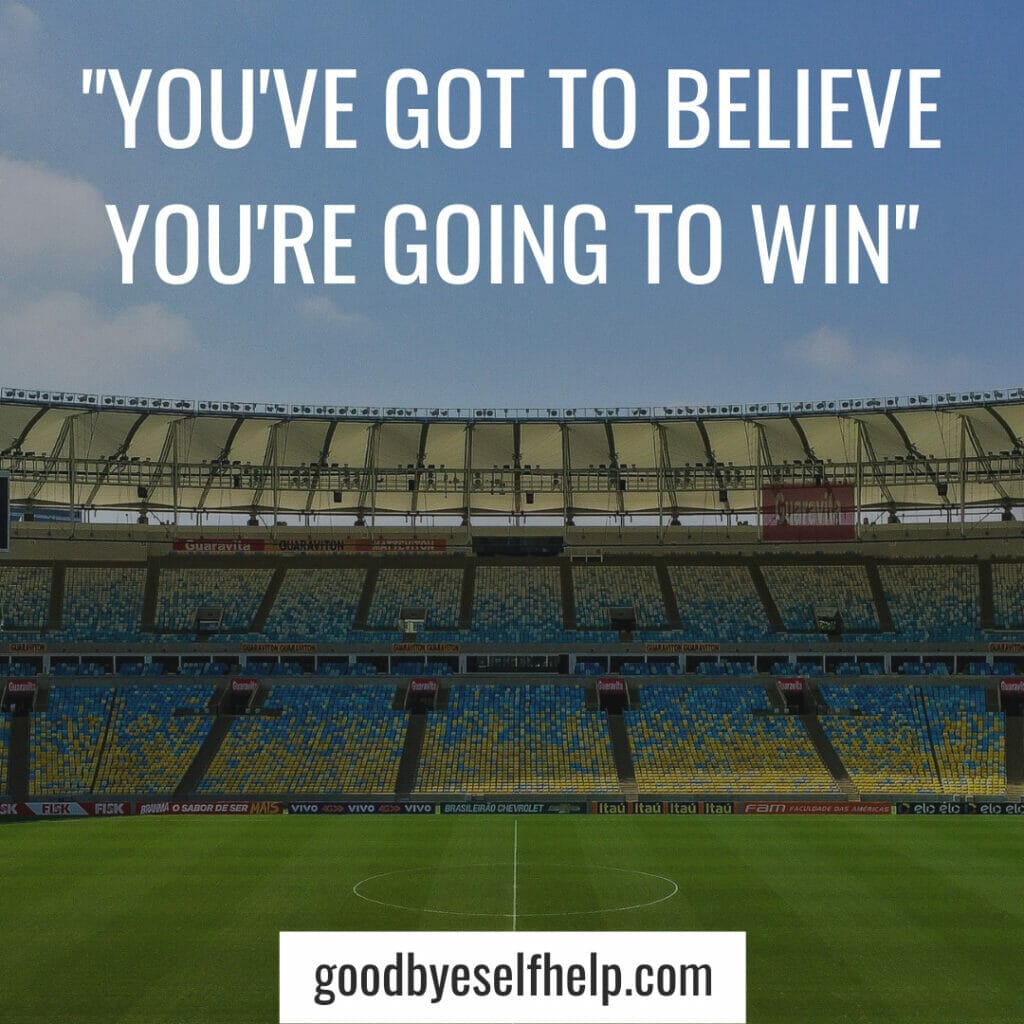 28. "Those who say it can't be done, shouldn't interfere with those who are doing it." – Billy Eberhart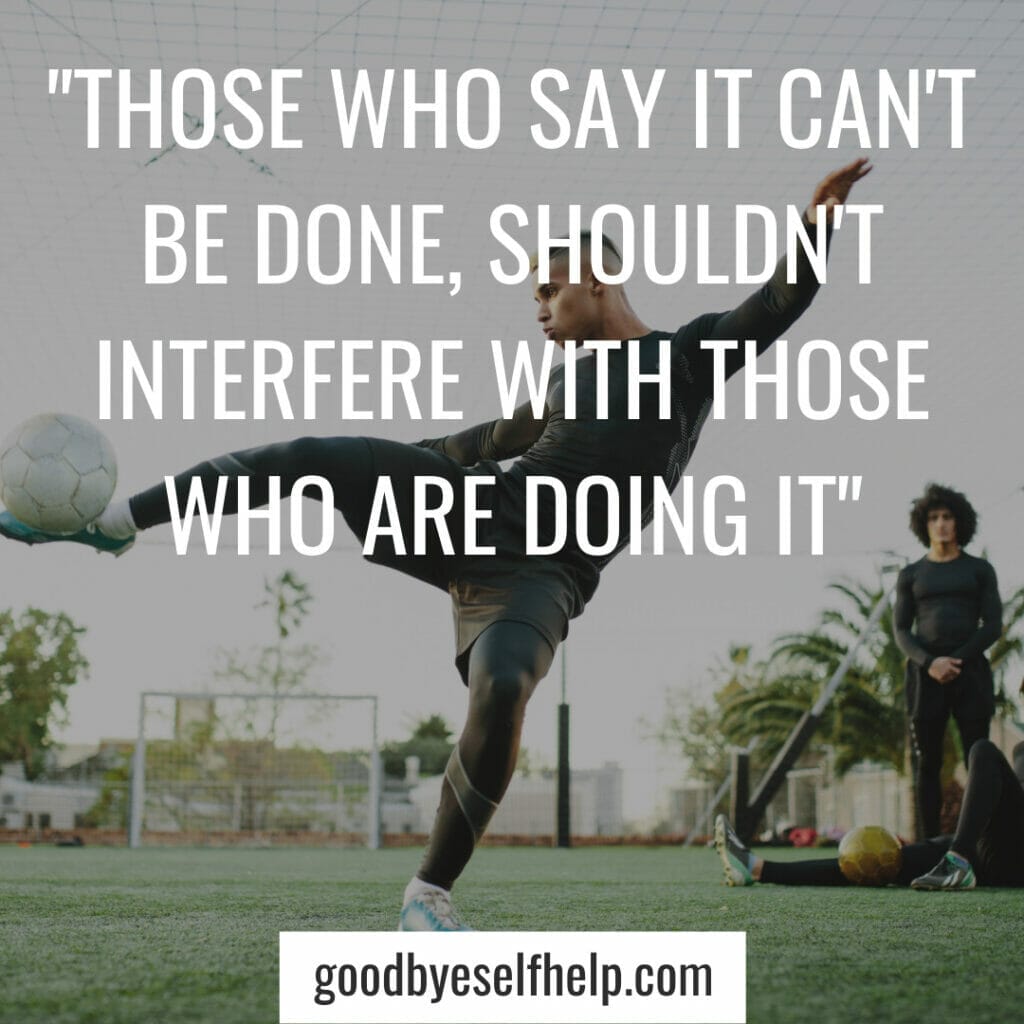 29. "I learned a long time ago that there is something worse than missing the goal, and that's not pulling the trigger."
30. "I think there are a lot of things that soccer does in the communities that transcend the soccer field." – Brandi Denise Chastain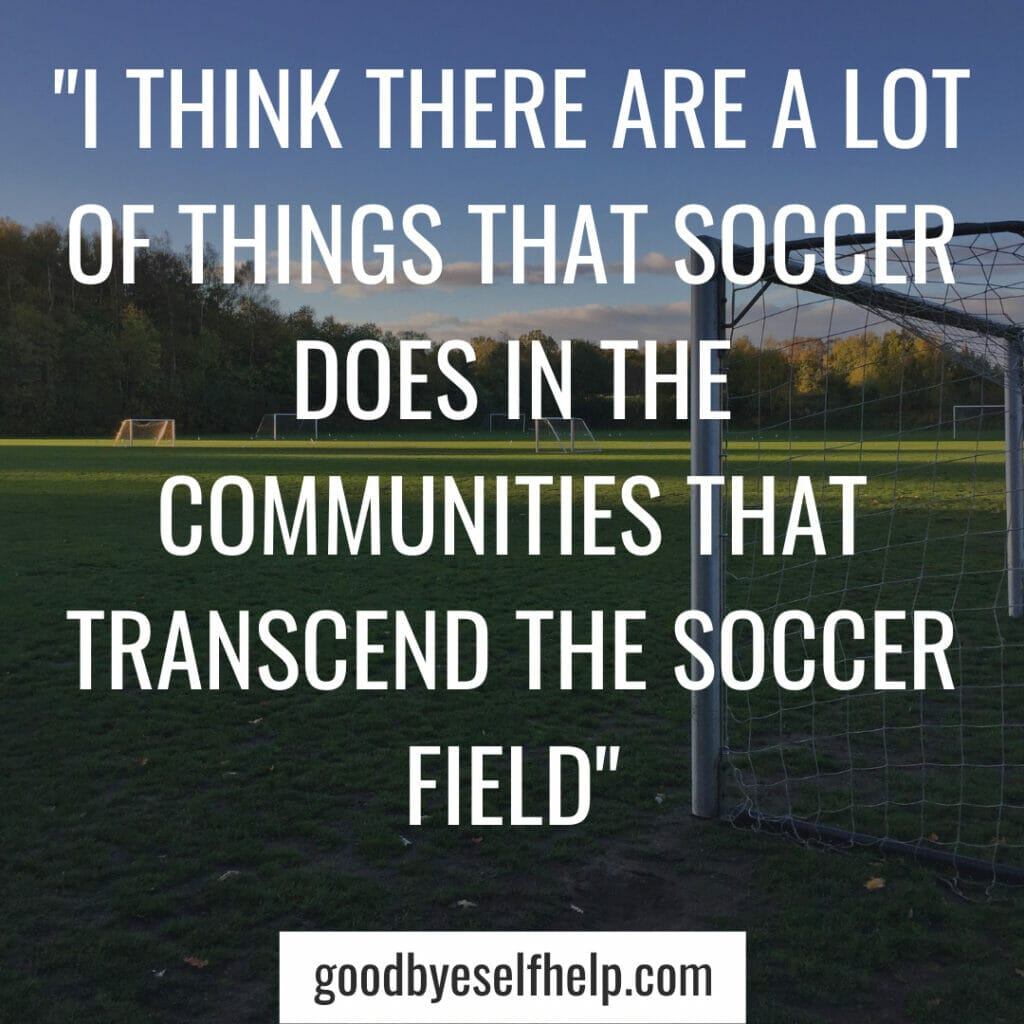 31. "I don't have time for hobbies. At the end of the day, I treat my job as a hobby. It's something I love doing." – David Beckham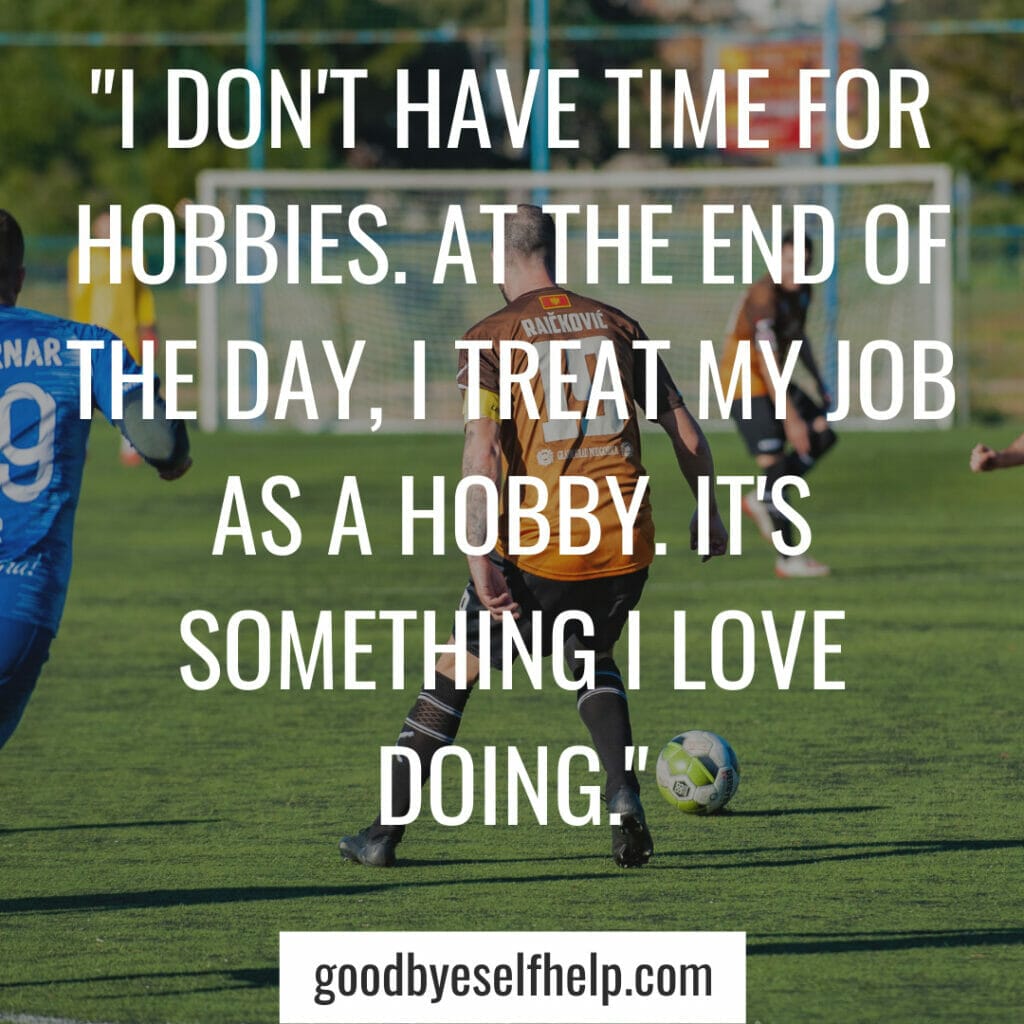 32. "The more difficult the victory, the greater the happiness in winning." – Pele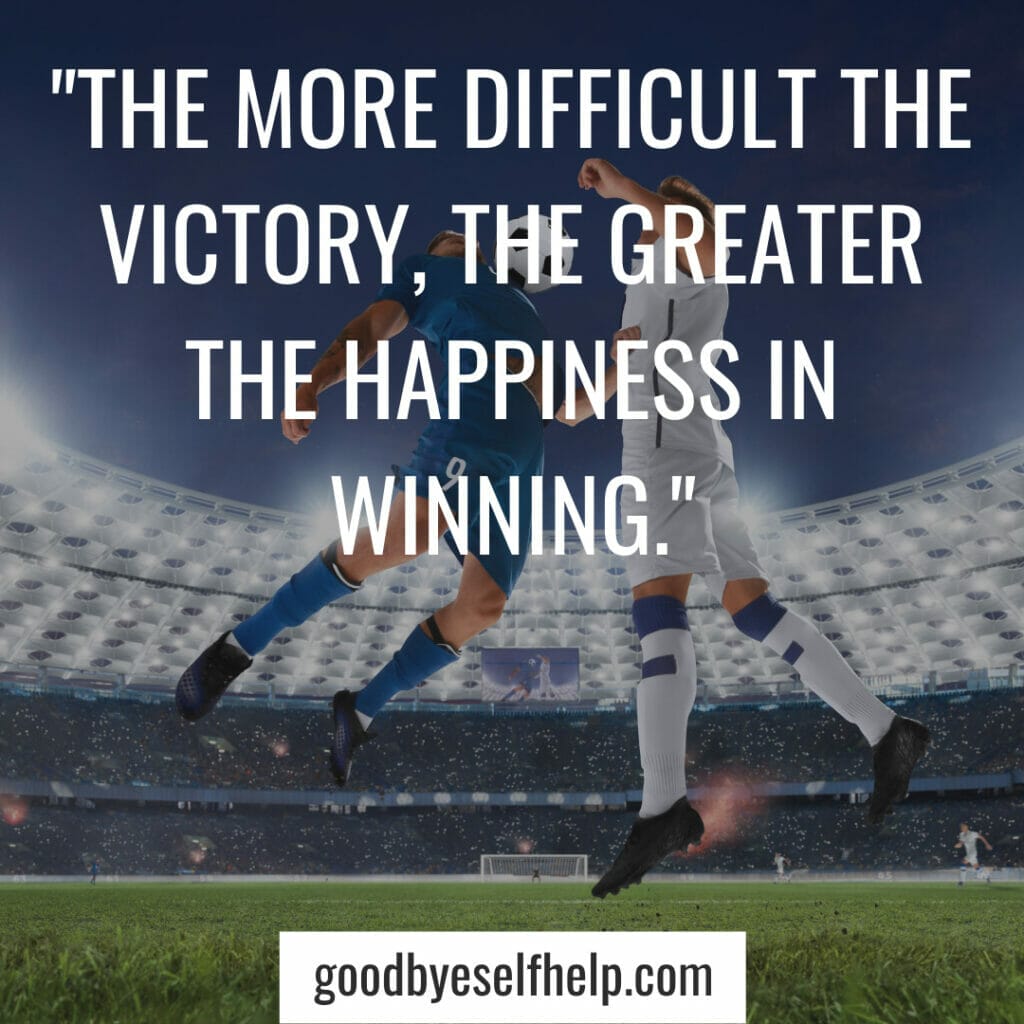 33. "I am building a fire, and every day I train, I add more fuel. At just the right moment, I light the match." – Mia Hamm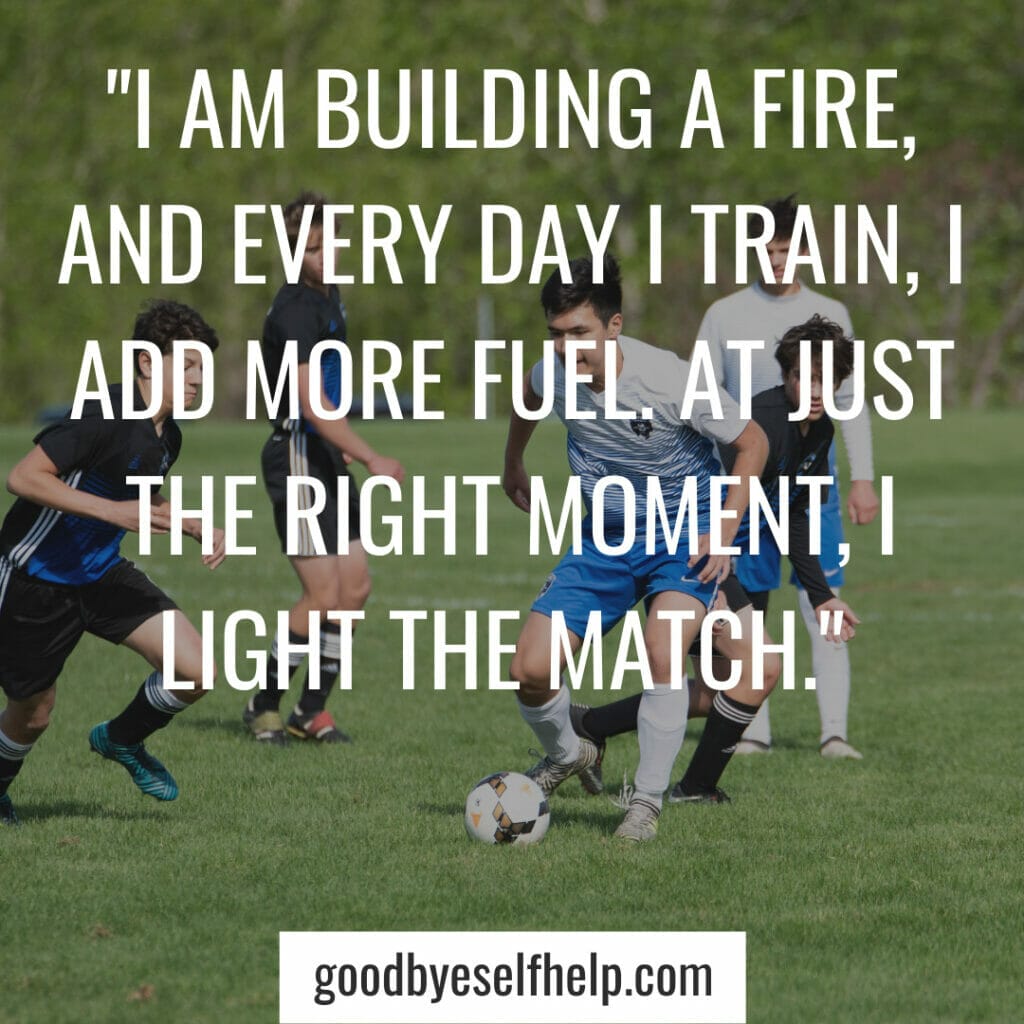 34. "The wonderful thing about soccer is, a football is a perfectly round object, and it doesn't make mistakes. The player using it makes mistakes. And the more you use it, the less mistakes you make." – Craig Johnston
35. "I am a member of the team, and I rely on the team. I defer to it and sacrifice for it because team, not the individual, is the ultimate champion." – Mia Hamm
36. "Always work hard, never give up, and fight until the end because it's never really over until the whistle blows."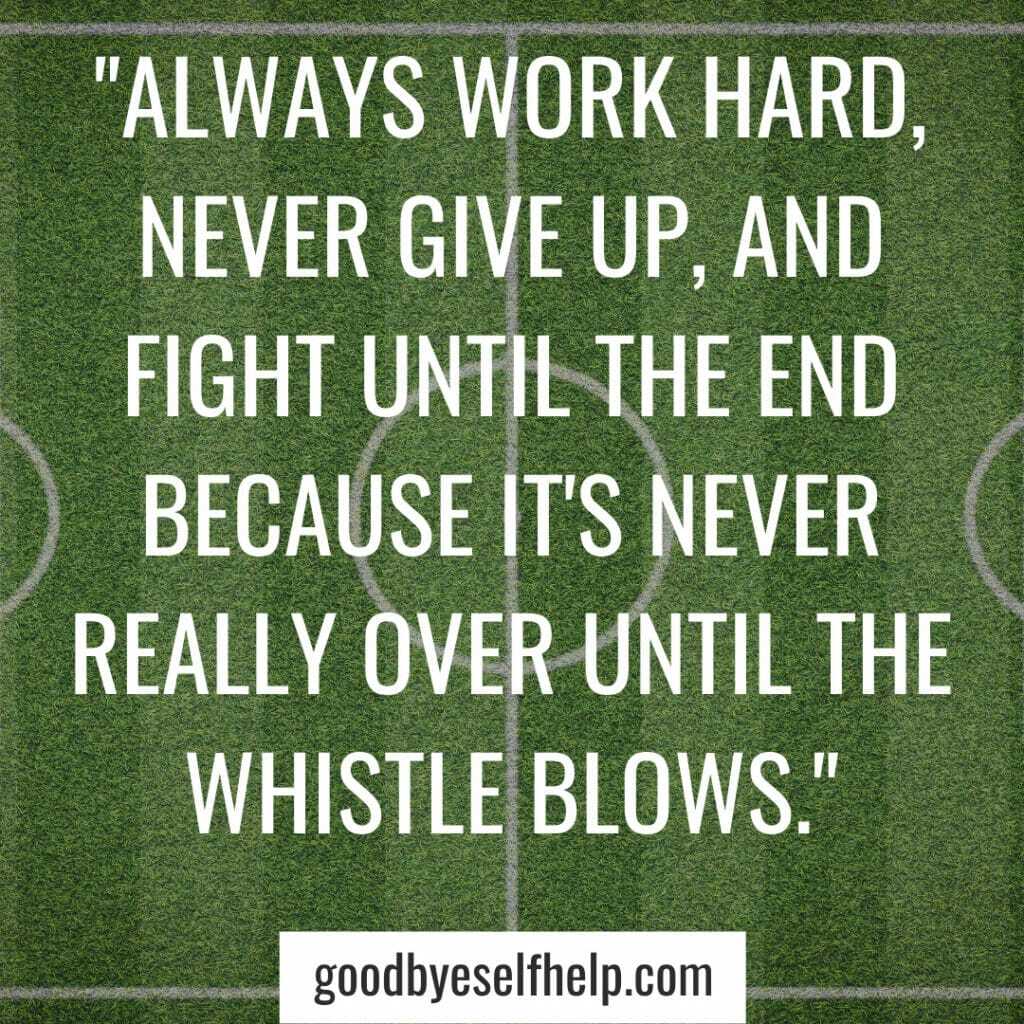 37. "Don't just make the team. Make the team better."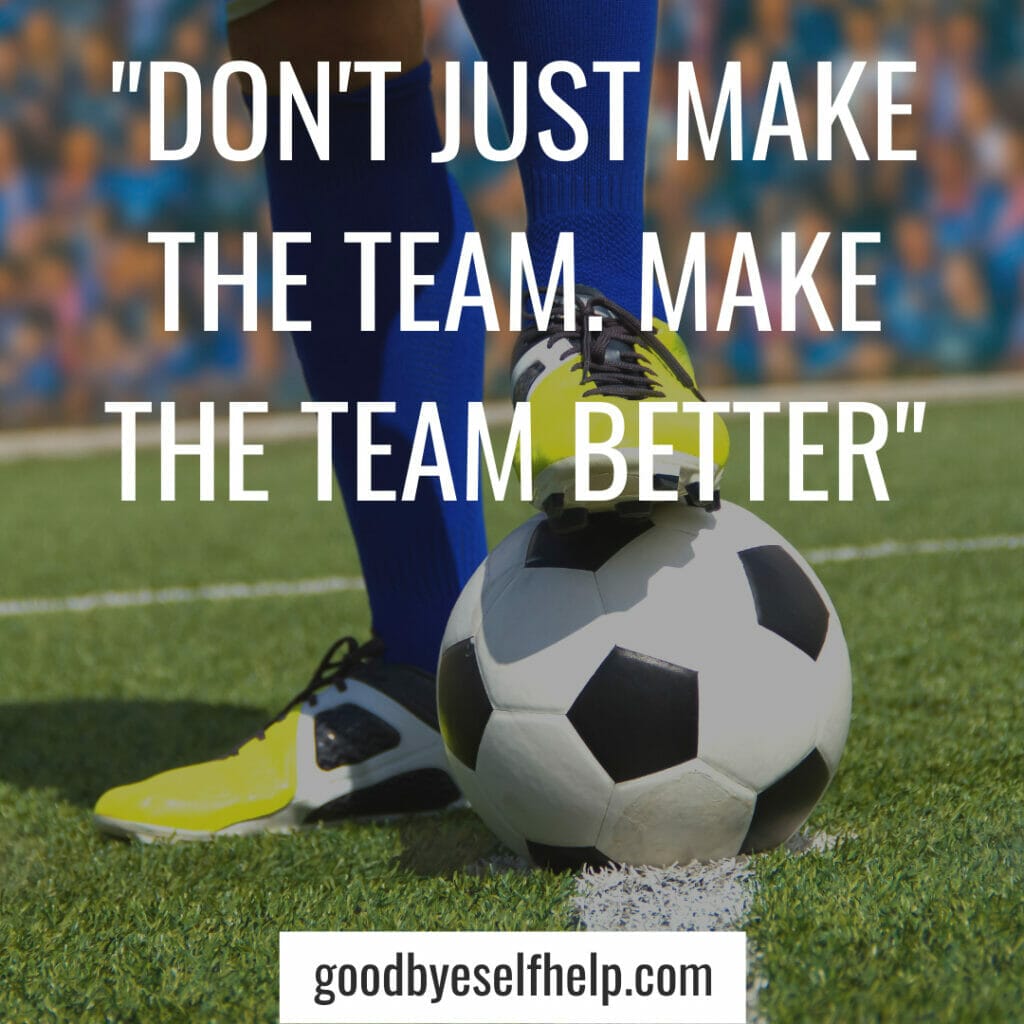 38. "I learned all about life with a ball at my feet." – Ronaldinho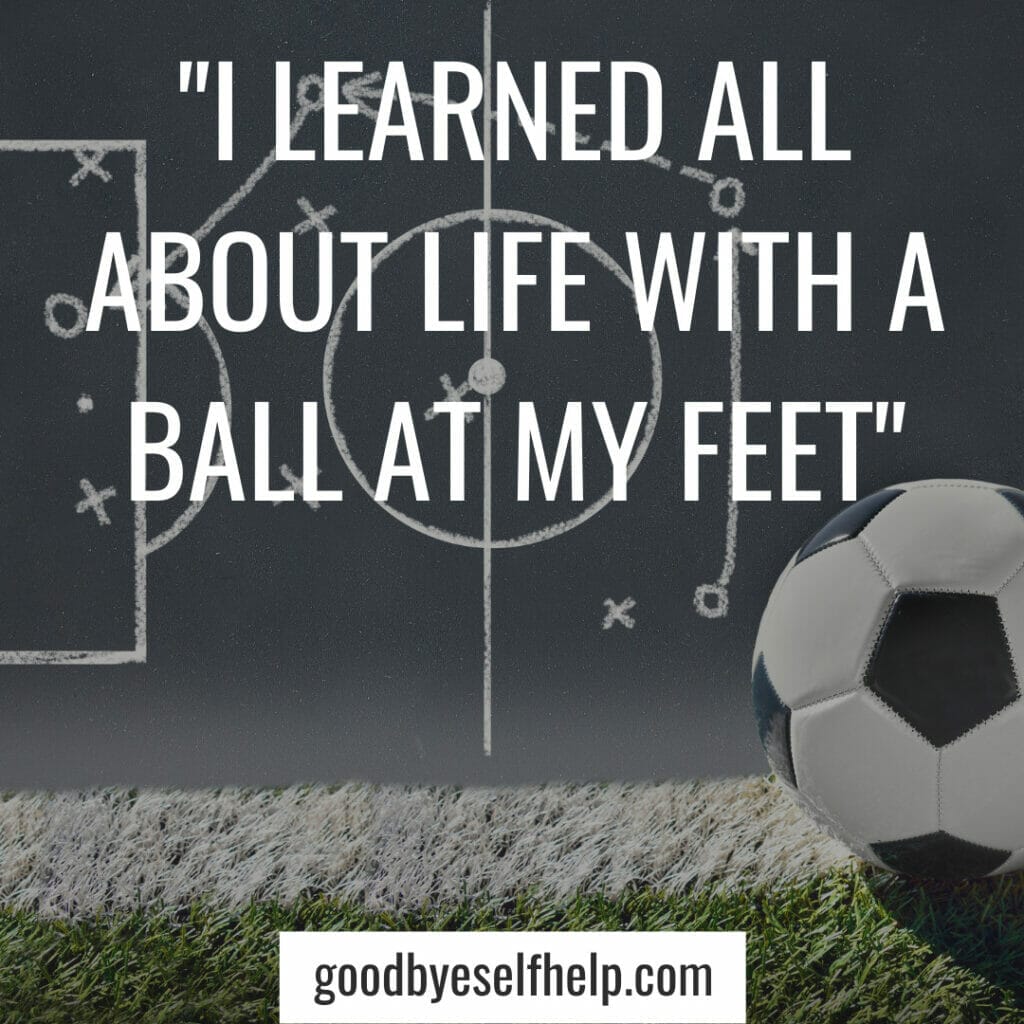 39. "God gives gifts to everyone, some can write, some can dance. He gave me the skill to play (soccer) and I am making the most of it" – Ronaldinho
40. "Goalies are there for you when you fail, not when you stop trying."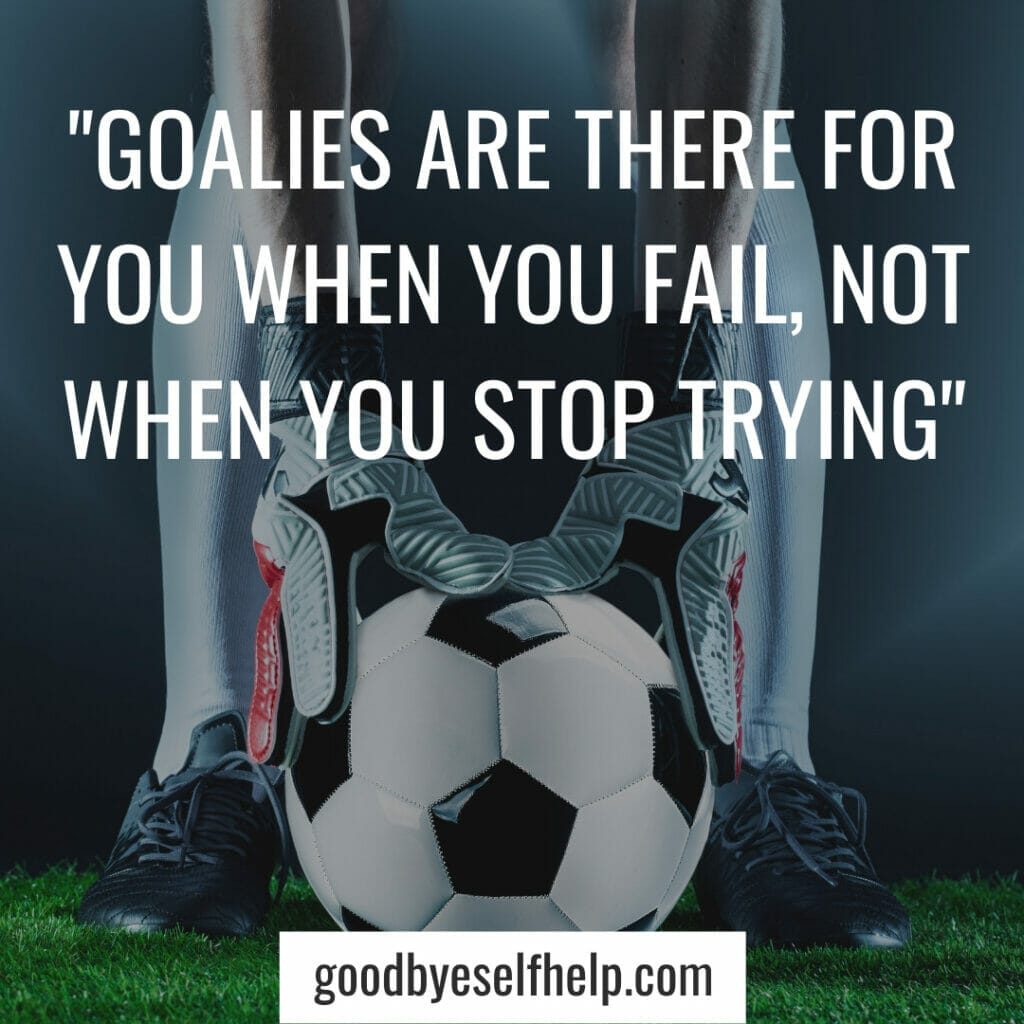 41. "Soccer players with goals succeed because they know where they're going."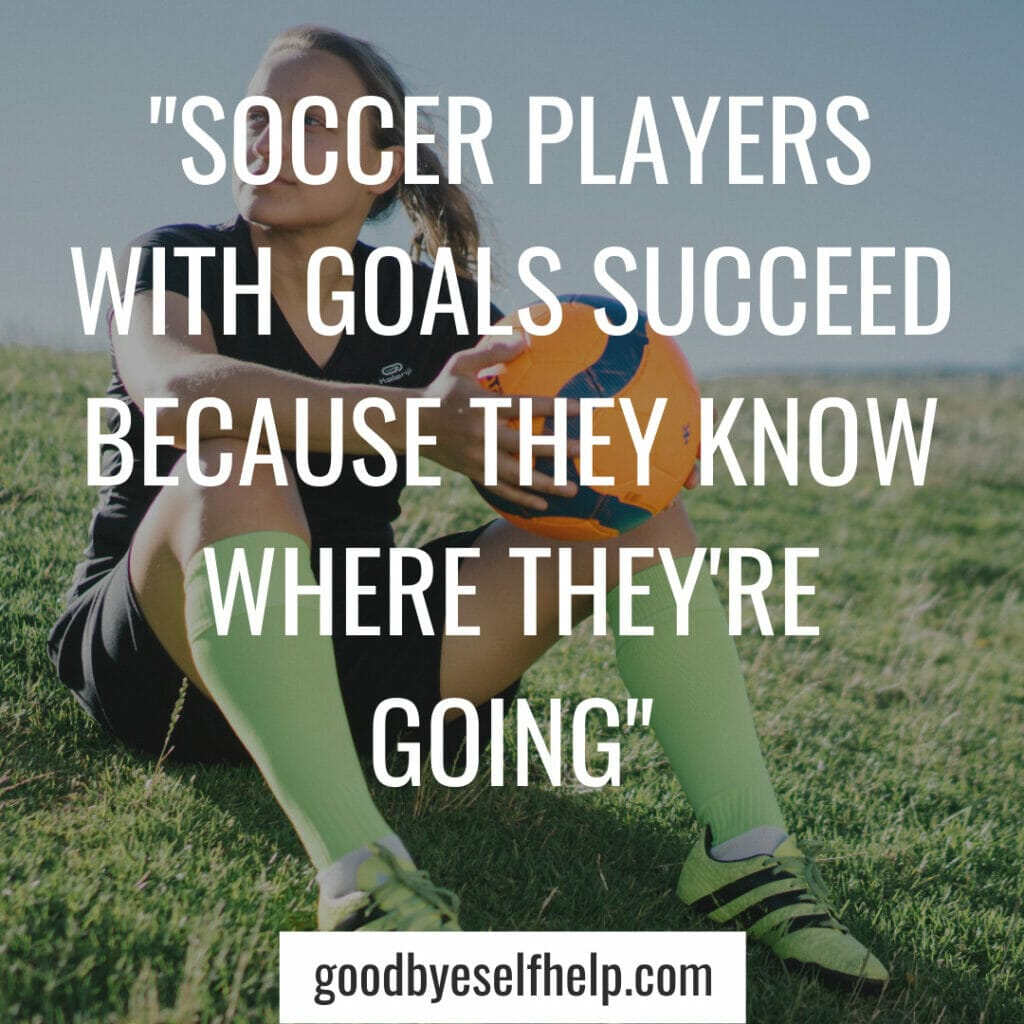 42. "Somewhere behind the athlete you've become, and the hours of practice, and the coaches who have pushed you, is a little girl who fell in love with the game and never looked back. Play for her."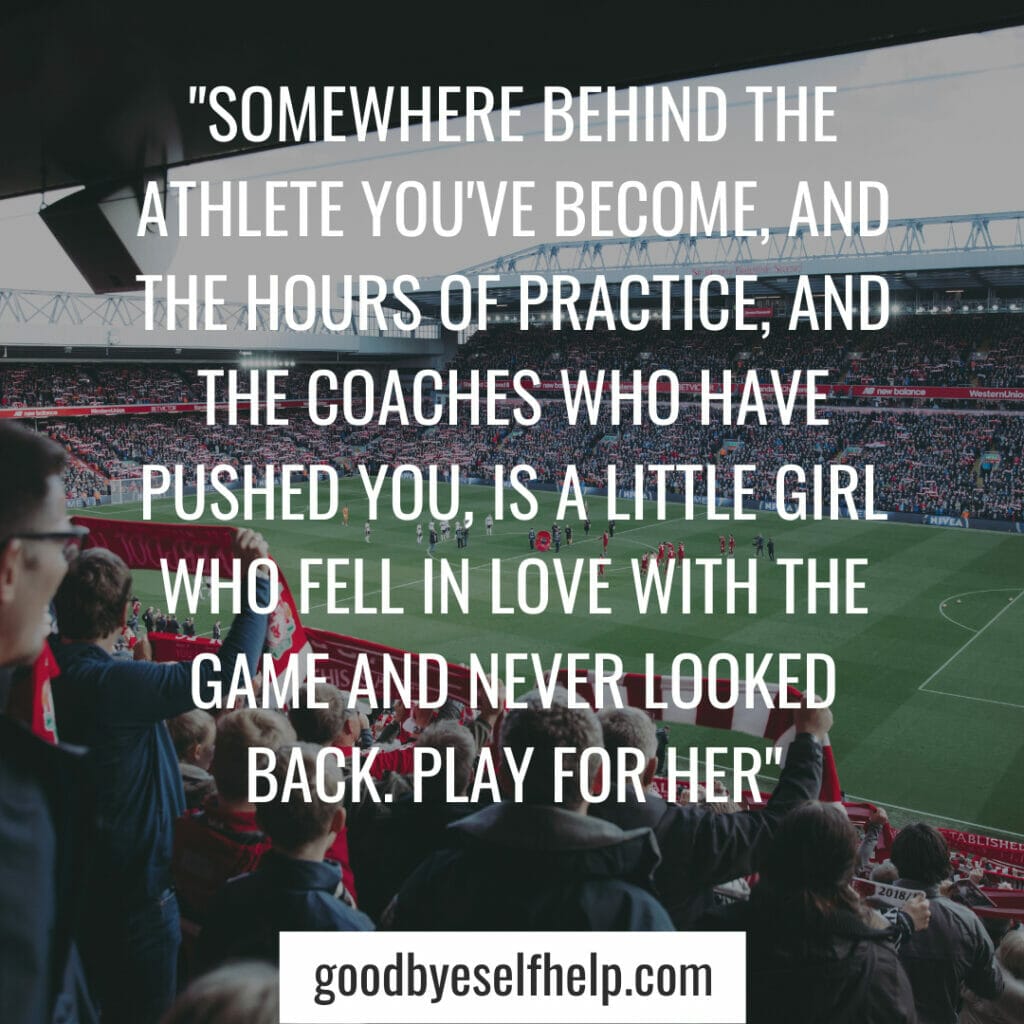 43. "Soccer obsessed."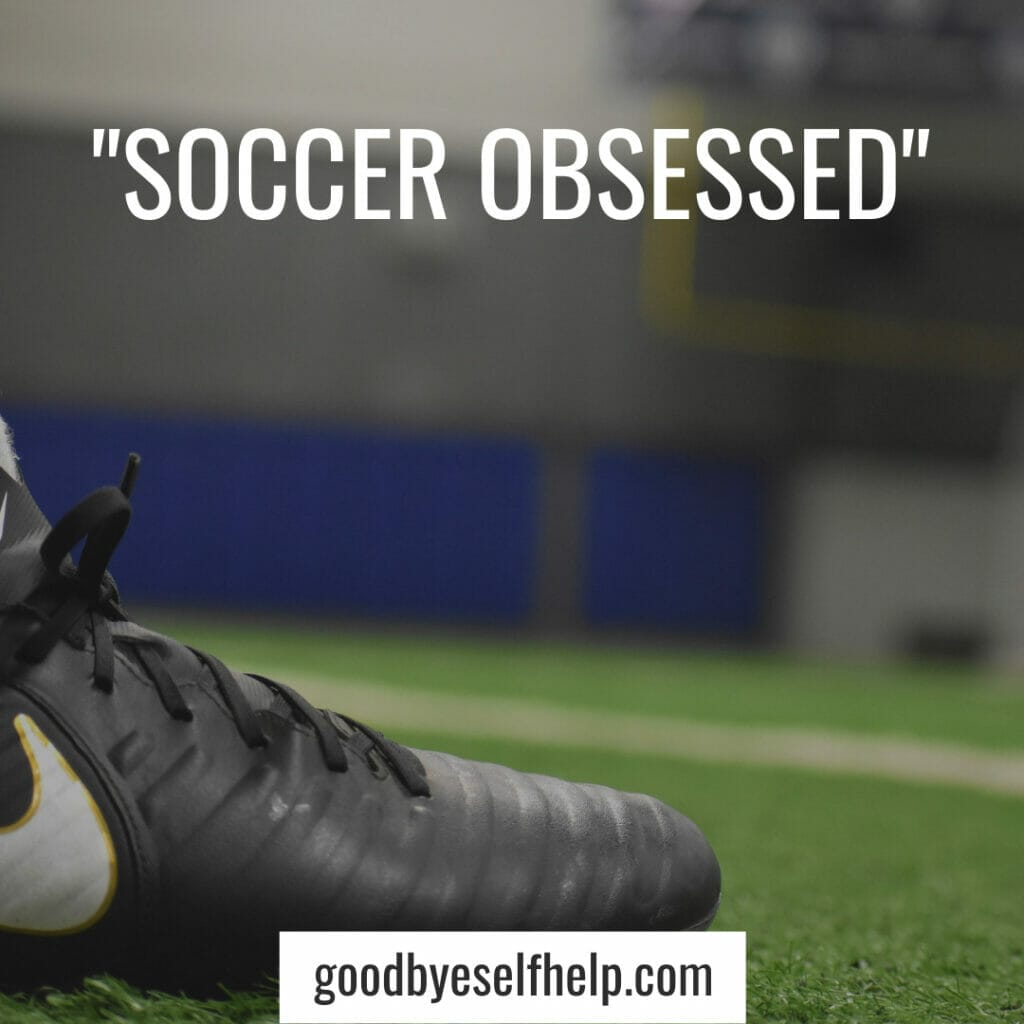 44. "Live, life, soccer."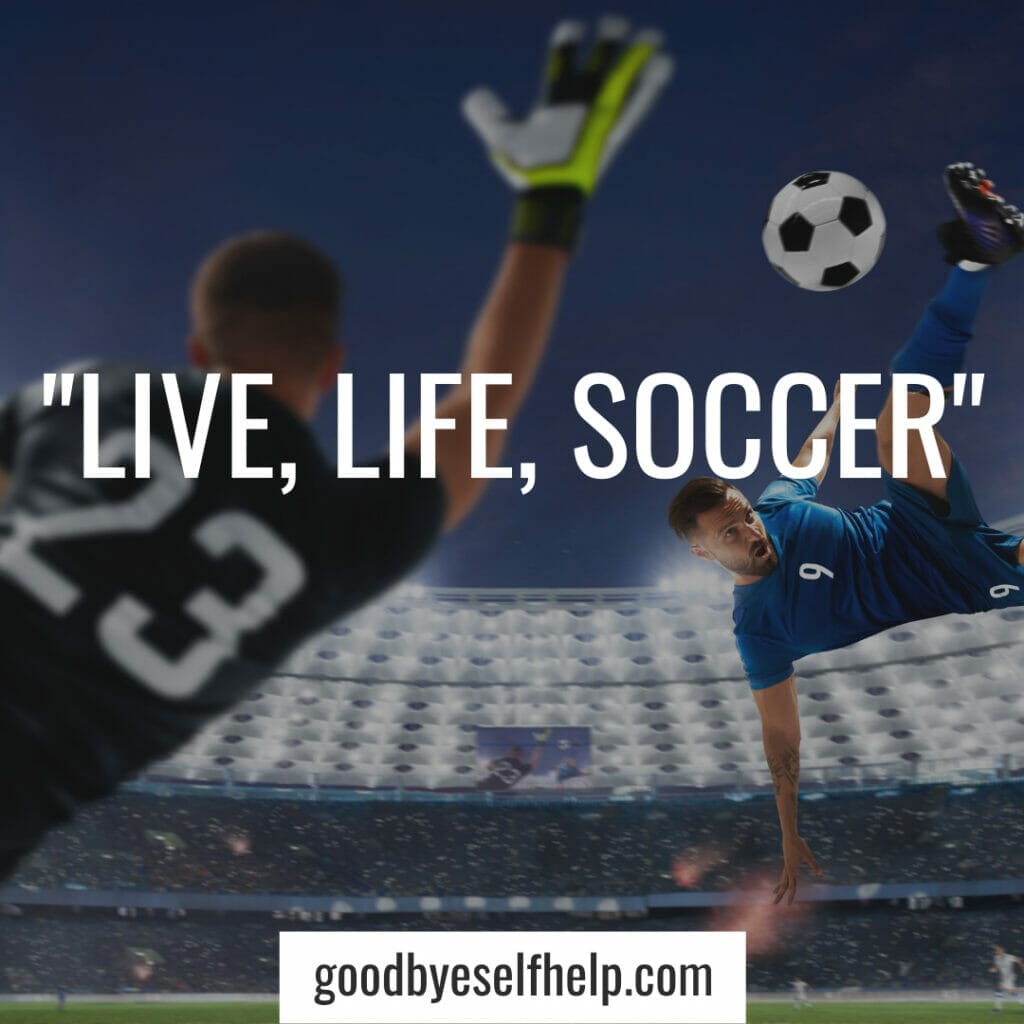 45. "A great soccer player is never content with their performance" – Alex Morgan