It used to be that you needed to go to a physical location and sit in a classroom or see a demonstration in person in order to learn a new skill, but with these most interesting things you can learn online, you don't even have to leave the house.
Of course you may have heard of the best online courses for things like language learning or maybe related to your professional career, but did you know you could learn something as obscure as automating your holiday lights through an online course?
Whether you're stuck inside for the indefinite future or you just want to learn a new skill but don't have the time to take a class (or maybe they don't offer a class on automating your holiday lights near you…), check out these genuinely interesting things you can learn online.
These courses work by delivering either text or video lessons (mostly video) so you can follow along at home and repeat the steps and lessons as you need.
What's the best online learning platform?
I highly recommend Udemy for online learning, as it's the easiest to use and there are often great deals.
1. How to Draw Characters
Check out this amazing course on how to draw characters and bring them to life with just a pencil and paper.
You can also find courses on how to draw anime characters if you're into that, as well as cartoon characters.
If you're interested in drawing, there are plenty of courses online to help teach you how to draw, which is a nice art skill to learn if it's something you have always been interested in.
You can go as broad as Drawing 101 or as niche as drawing a specific time of character.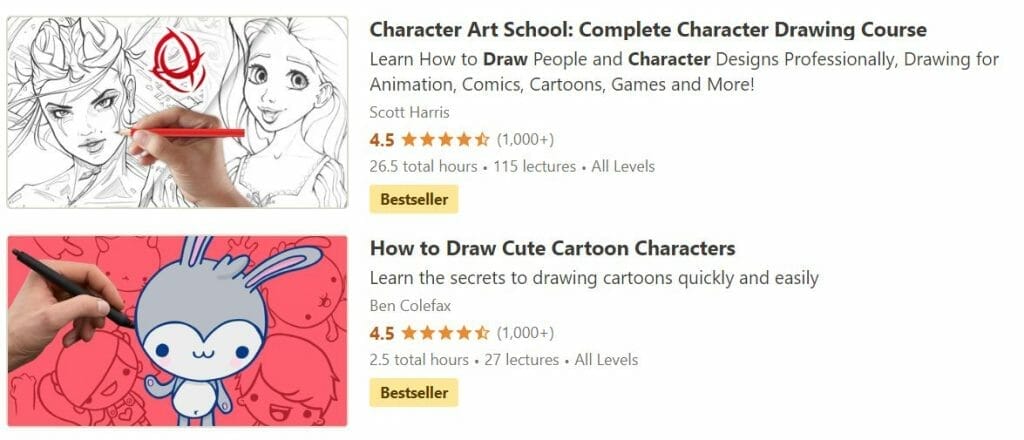 2. Designing Video Games
Looking to completely upgrade your animation and design skills and get into video game design?
This is a hugely popular sector and there are many experts who have put together courses helping you to take the first step into this world.
It's one of the most productive things to do on the internet!
As expected, these courses contain plenty of video instruction so you can see the results of certain applications and designs.
If you're really wanting to make this into a career, you can even take courses on exactly how to get a job in the video game industry.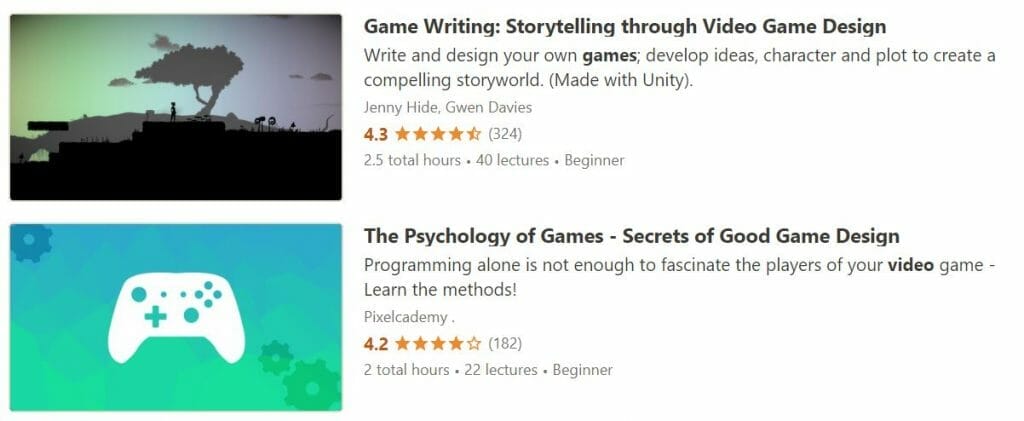 3. Yoga for Kids
If you've got the little ones at home and aren't sure what to do with them after endless days of sitting and staring at each other or watching the kid's section of Netflix, try getting them involved in yoga for kids!
This is one of the most interesting things to learn online because it not only teaches you what kids in yoga should be doing, but also how to teach yoga to kids in a way that's fun and engaging.
And let's face it, if you're all cooped up together, there's nothing you'll all need more than a collective deep breath and calming yoga session.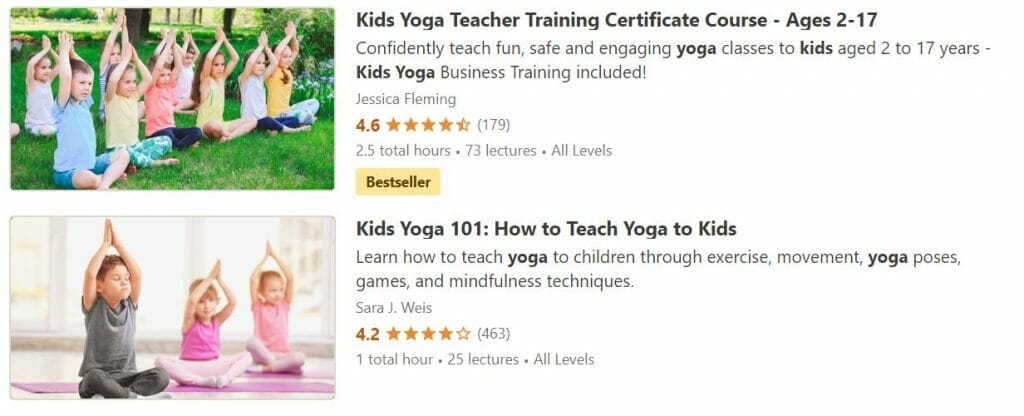 4. Family Portrait Photography
There are so many types of photography, and you can take courses on all of them, but for the best results, choose what area of photography you're really interested in and focus on that.
Take a course on family portrait photography to train yourself in being able to take pictures of the entire family posed and natural.
You can use this to help perfect your Christmas card, or you could think about being a family photographer who gets to capture those special memories for a living.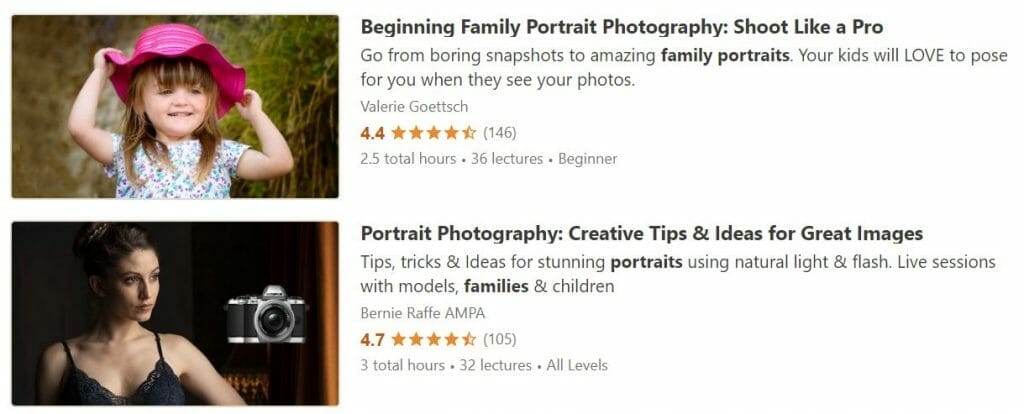 5. Voice Acting
If you're good at impressions and have always wondered what it takes to be a voice actor, take an online course in voice acting that will take you step by step through everything you need to know to succeed in the voice acting business.
Like many of the courses, this relies a lot on video and audio so make sure you have the right set up before you begin and then delve into the world of playing animated and other characters just using your voice.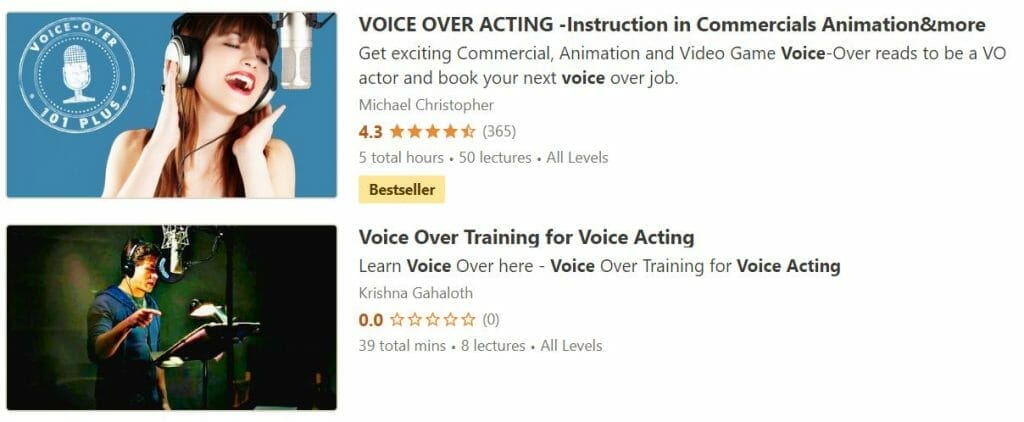 6. Learn How to Paint Byzantine Icons
This is one of the most fascinating and unique courses on offer, and it's exactly what it says it is.
You know the gorgeous, elaborate Byzantine icons that are larger than life and rich in color and texture?
Life is short. Why not learn how to paint them?
This course teaches you the history of Byzantine icons and how to paint them in a way that will definitely make you the next in line for world famous painters.
It's definitely a lesson in learning how to stay focused on your goals until the entire painting is done.

7. Investing in Stocks for Beginners
Before you get into investing in stocks, you'll want to learn how to do it.
Of course one can never 100% predict the stock market and it is a game of risk, but there are a lot of things to learn before you should get started confidently.
Take an online class in investing in stocks for beginners to get your feet wet and really learn the basics and terminology.
Practice with just a little bit of money, and then you can advance to more detailed and intricate courses on stock market investing as you figure out what's going on.
This is one of the most productive things to do at home!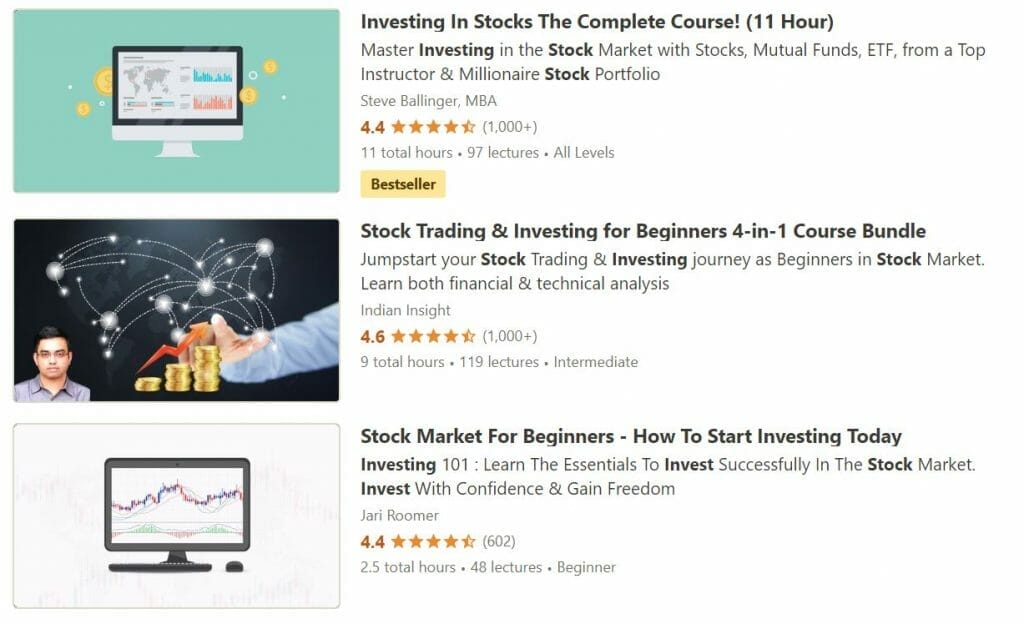 8. Creating Natural Bath and Body Products
In a world where everything seems to be filled with chemicals and clogging up our drains and bodies, you can take this class on creating natural bath and body products.
The idea is that you should make sure that what you put in and on your body is natural, and this course will teach you the steps to make your own bath products so you don't have to worry about any chemicals you can't pronounce.
This is a really fun one to get the whole family involved in as you follow the tutorials and get to actually use the products you create.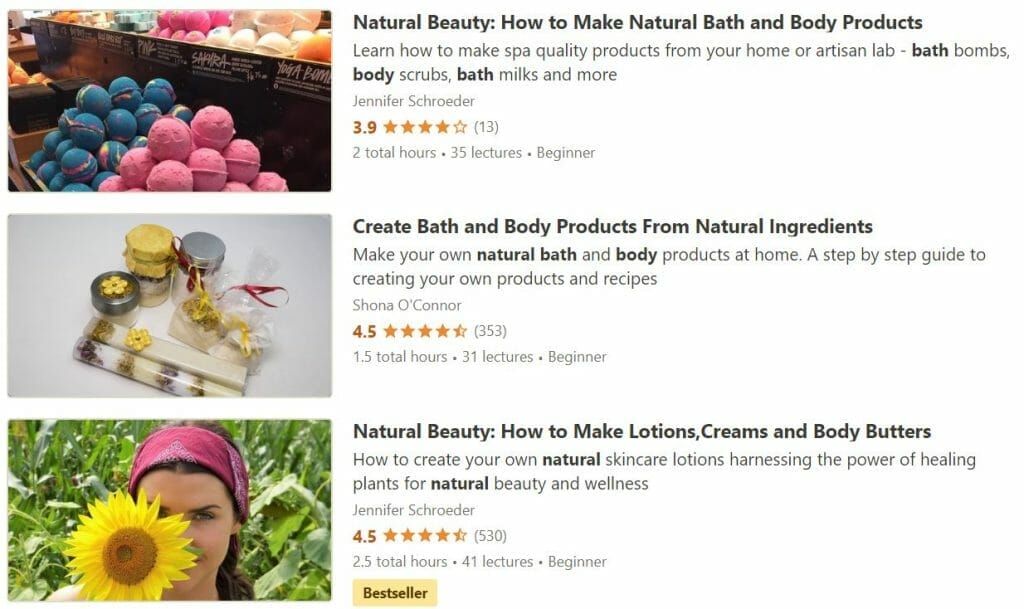 9. How to Make Soap
Did you know you can make soap at home?
There are plenty of soap molds that you can purchase and use to create your own soap gifts or soap for the home.
This course will take you through everything you need to know about soap making, and once you get it down, you can then go out "on your own" in the kitchen and see what you can create.

10. Making French Cream Puffs
Sure, there are tons of cooking and dessert courses online, but let's really dial in to one of the most interesting: making French Cream Puffs!
This highly rated course will take you step by step through making these dessert delicacies, and because it's a course on just one thing, you truly get all of the tips and tricks to perfect this one.
Try it!
There's no time like the present to get good at making something new to put on the table, and you can even use some creativity in your final product to flex your imagination.

11. Beginner Tai Chi
Focusing on longevity and inner peace, Tai Chi is a hugely popular Chinese martial art that is now popular around the world for its breathing exercises and abilty to help you relax and recenter.
If you can't get out to a Tai Chi class or in-person instruction, an online course in Tai Chi is your next best thing.
Clear out a spot in your living room, wear flexible clothing and hit play and you'll learn all of the steps to popular poses as well as the history behind this ancient practice.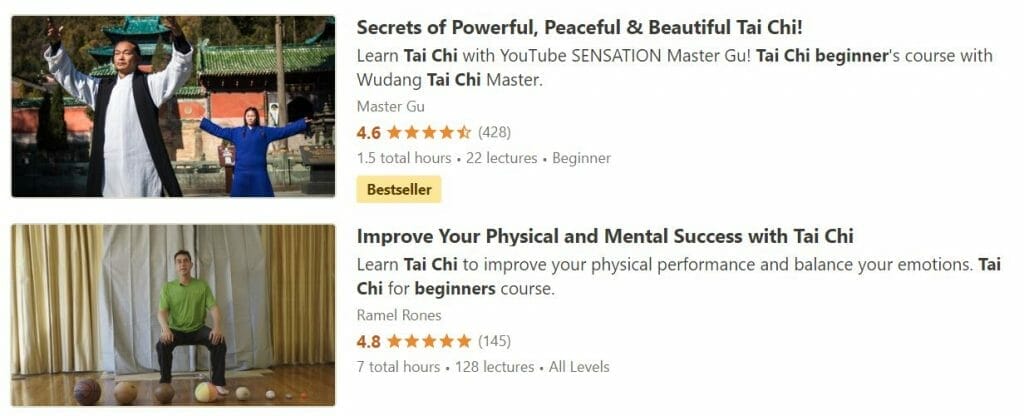 12. Breakdancing
Want to get down on the dance floor, but looking for a new method?
These online breakdancing courses will show you the moves and teach you the exercises you need to do to become proficient at one of the most impressive forms of dance.
If you've got teenagers or kids you want to have some fun with, this is a great idea to get everyone laughing and learning a new skill.
A real example of things to do when you have nothing to do.

13. Handcrafted Wood Sculpture
You don't need many tools to make impressive wood sculptures, and one of the most interesting things to learn online is the art of woodcrafting and how to make art for your home or for your friends.
This is a course where video really comes into play and you'll get to see and then practice the techniques that make woodworking such a popular hobby.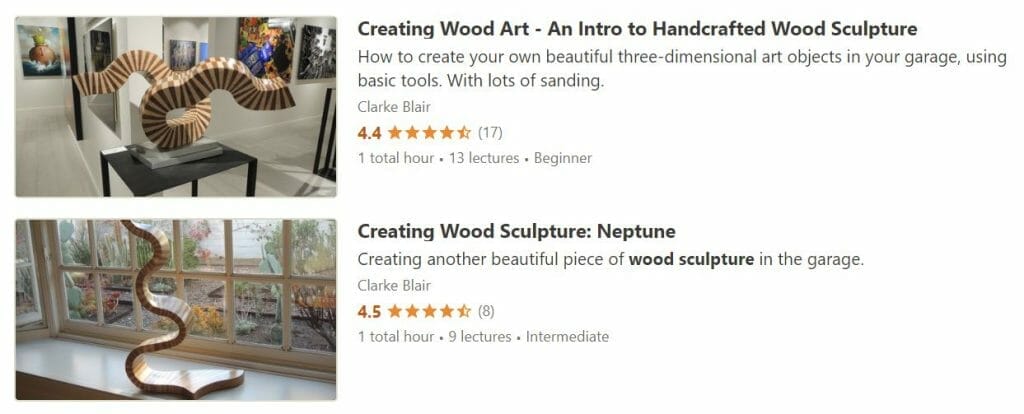 14. Life Coach Training
Ever heard of a life coach?
In short, they're someone who helps you get it together and encourages and motivates you.
In this course, you don't get a life coach, but instead learn to become one.
Anyone can become a life coach, but to be a good one takes training and careful thought about how best to serve your clients.
Whether you've been made redundant or just have some extra time and want to try it on the side, particularly motivated and encouraging people should consider this as a career or side career as there is a huge demand for people who can help the average person live their best life.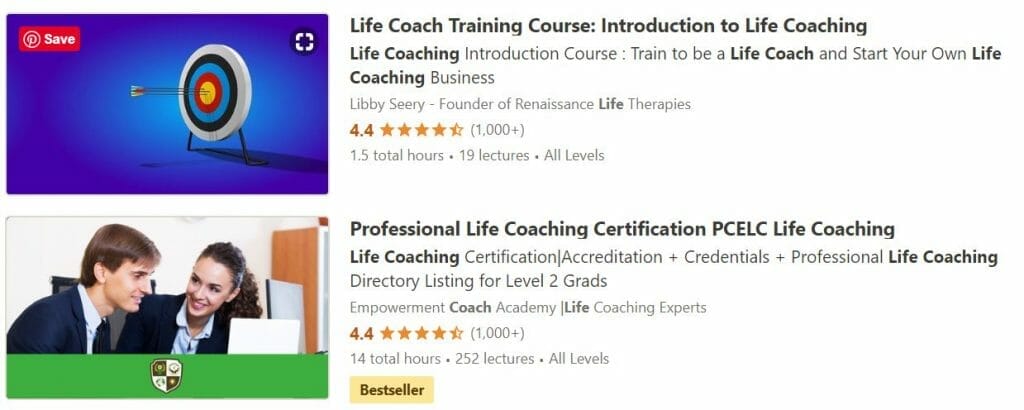 15. Expert Nail Art
Break out the acrylics and get ready to learn some expert nail art skills that will require both creativity and precision.
If you've always wanted to do something more interesting with your nails than simply paint them one color, this nail art course will show you tons of new designs you can learn and how to recreate them, drop by drop.
This will give you a whole new world in your beauty regime, including being able to theme your nails to the season or holiday or occasion, which is a really useful and creative exercise.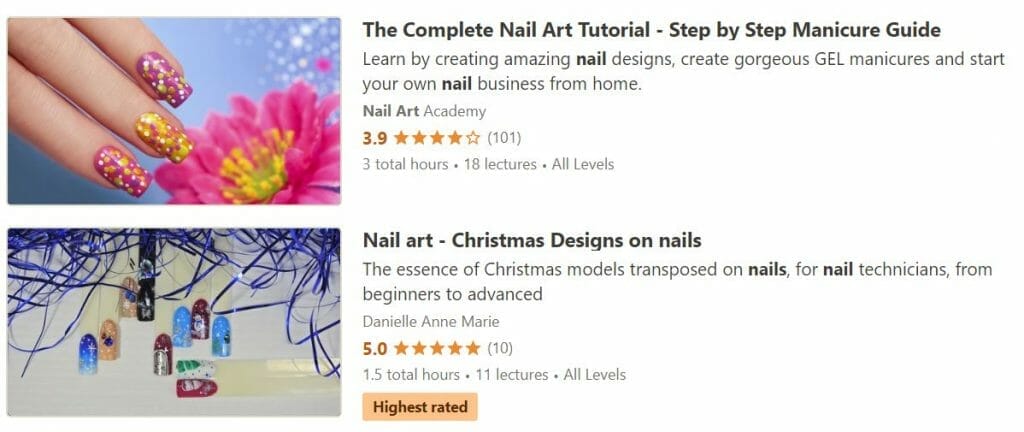 16. Beautiful Food Photography
Are you a food blogger or just want to be able to show off on your Instagram?
Food photography is a really specific photography niche that requires you to learn both how to take photos of food that make them look good and how to stage or cook the food so that it looks interesting and not like a pile of garbage.
Take this food photography course to learn how to have stunning food photos and you'll be well on your way to getting lots of compliments on your creations in the kitchen.

17. Medicinal Kitchen Herbs
If you're into natural living, you might be interested in this course on medicinal kitchen herbs that talks about the medicinal properties of the things you probably already have on hand in your kitchen.
It's no surprise to many of us that food and spices have always been used to treat certain ailments, but this course goes deep into the properties of kitchen herbs and what you should use them for.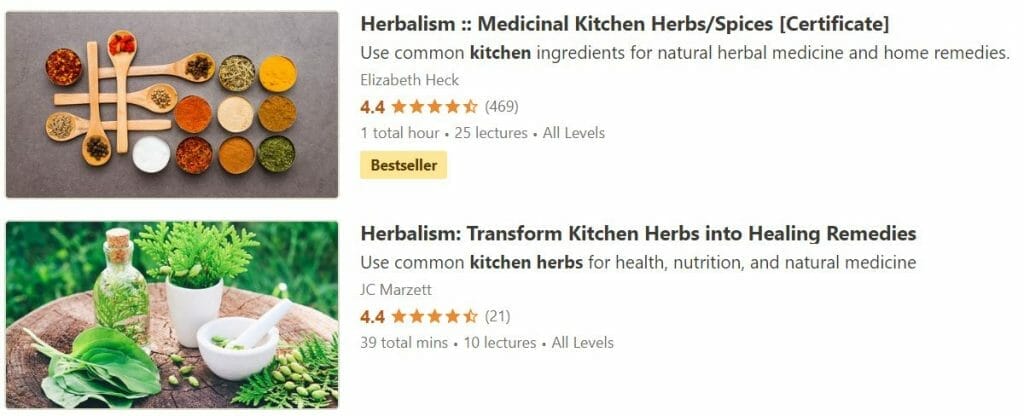 18. How to Play the Ukulele
If you want to learn an instrument that won't take over your entire house (so the cello is out), why not purchase a ukulele and take some online ukulele courses to learn how to strum this adorable instrument with precision?
There are so many songs that sound excellent on a ukulele, and it's a great instrument to learn if you're starting out and want something that is easy for you to purchase, hold, and learn.
You may take it up as a productive thing to do when you're bored and carry on for a lifetime.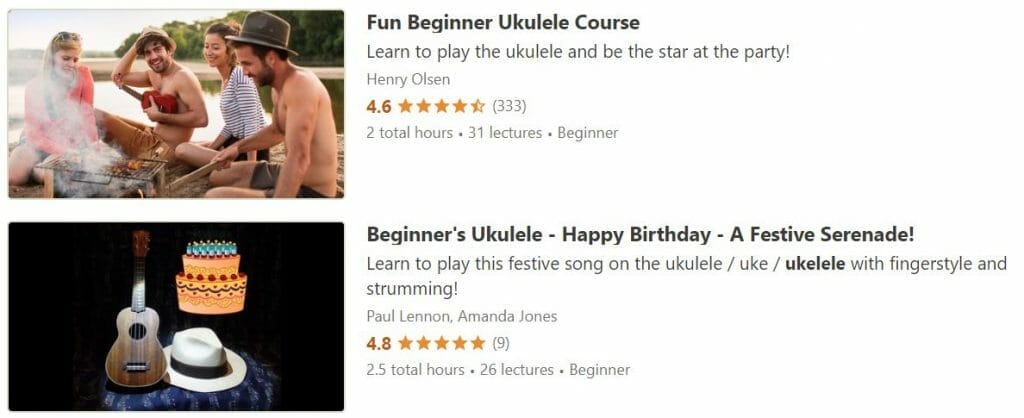 19. Presentation Skills
Okay, so presentation skills aren't one of the most interesting things to learn for most of us who associate it with work, but I would argue that there are a lot of people who do presentations in other areas of their life that would really benefit from a presentation skills course.
Whether you do public speaking at the PTA, alumni relations for your university, or speak at conferences on your hobbies, this is an interesting skill that we don't often take courses on or learn about.
20. Affiliate Marketing
Did you know that you can make money online by recommending courses and items to people?
It's not a scam, it's a legitimate way to make money that hundreds of thousands of site owners do every year.
For instance, on my main site, Girl Gone London, I make money by recommending travel products on Amazon, travel insurance, hotels, flights, and more.
This course on affiliate marketing will teach how to harness the power of being an "affiliate," which is someone who gets paid a certain percentage or commission if the person they recommended (whether by link or code) signs up or buys the thing they recommended.
Read more on thoughts on starting a money-making blog in my full guide.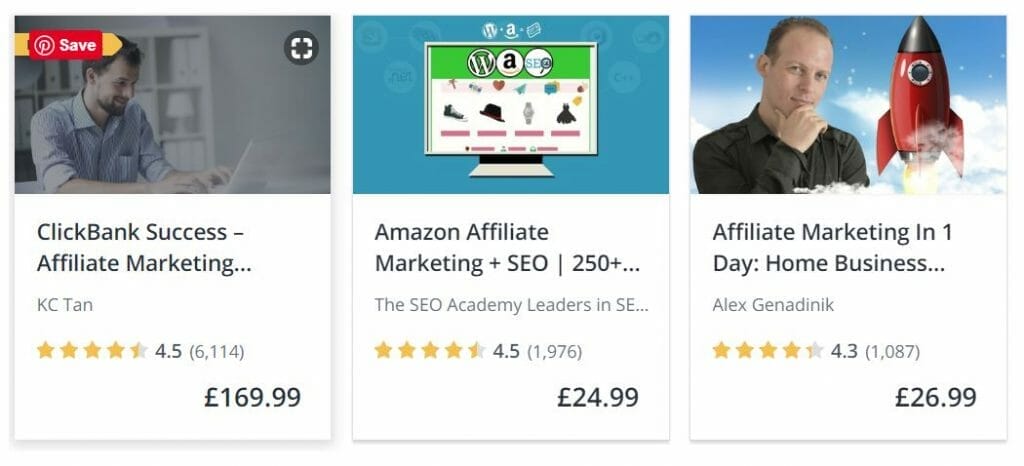 21. Automate Your Holiday Lights
Okay, whether you're Danny DeVito in Deck the Halls or just the friendly neighborhood Christmas lover, this course is an amazing resource for taking your Christmas lights to the next level.
It's truly one of the most unique things you can learn online, and you can do it at any time of year so you're ready for the next holiday season.