When most of us think of blogs, we usually think of a diary of sorts that someone might run for a hobby or to keep in touch with friends and family.
But as someone who has done it, I want to show you exactly how to make money from a blog and explain why it's not at all what you think.
Since starting Girl Gone London in 2016 as a complete hobby to talk about my American life in the UK, I have grown it into a full scale business that brings in enough money to run many households off of.
I also now have another site, All-American Atlas.
I had no idea when I started that it was possible to make money from a blog, at least not enough to put a roof over your head, and in this increasingly chaotic world where everyone is always looking for a side hustle or exit strategy, I want to share my full process with you.
What may start as something productive to do at home or something productive to do when you're bored can turn into a full scale business.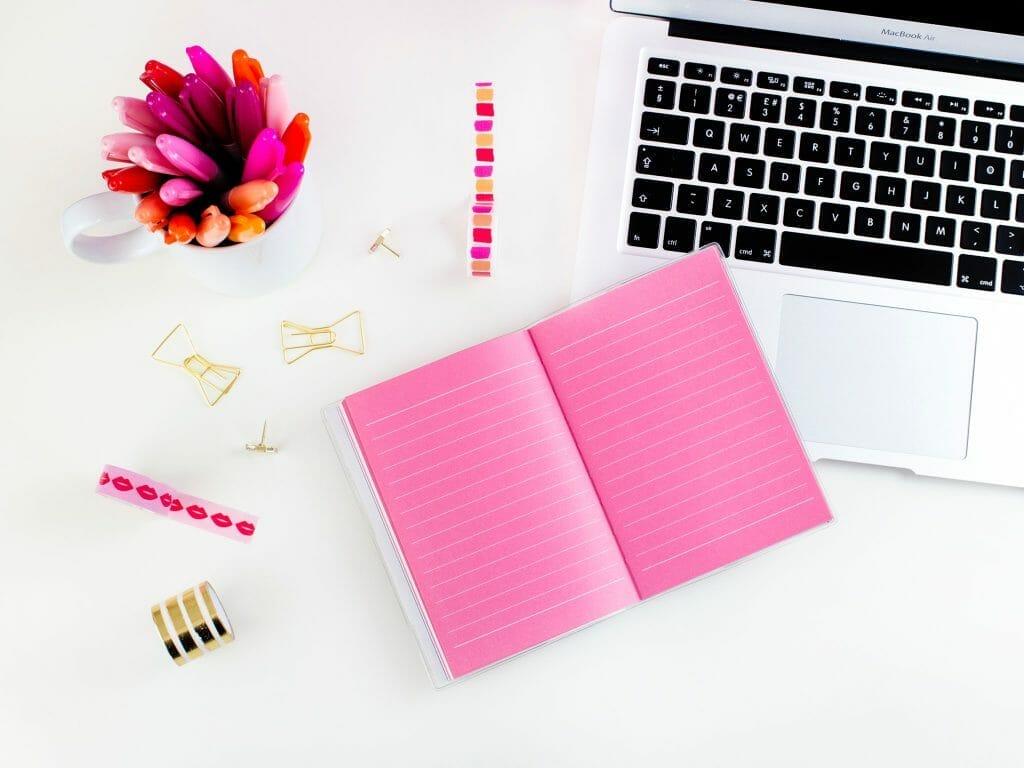 Blogging Tools I Use and Love
Do People Make Money with Blogs?
Firstly, before we talk about how to make money from a blog, we've got to get honest about what a blog is.
This is why there is so much confusion in the world when a "blogger" says they make money online, because the days of making millions while writing about what your kids ate for dinner and the cute things they did is mostly gone.
The bloggers that make a lot of money these days are really not bloggers in the old sense of the word, as they could be writing nothing personal at all.
Really, they're website owners. Content creators.
They own niche websites, travel websites, food websites, pet websites, parenting websites, and the list goes on.
But they're probably not just throwing a few words about their day and a blurry picture up.
So, yes, a lot of people make a lot of money with their "blogs," but in order to understand the ways you make money with a blog, you should get it in your head that really we're talking about informational websites.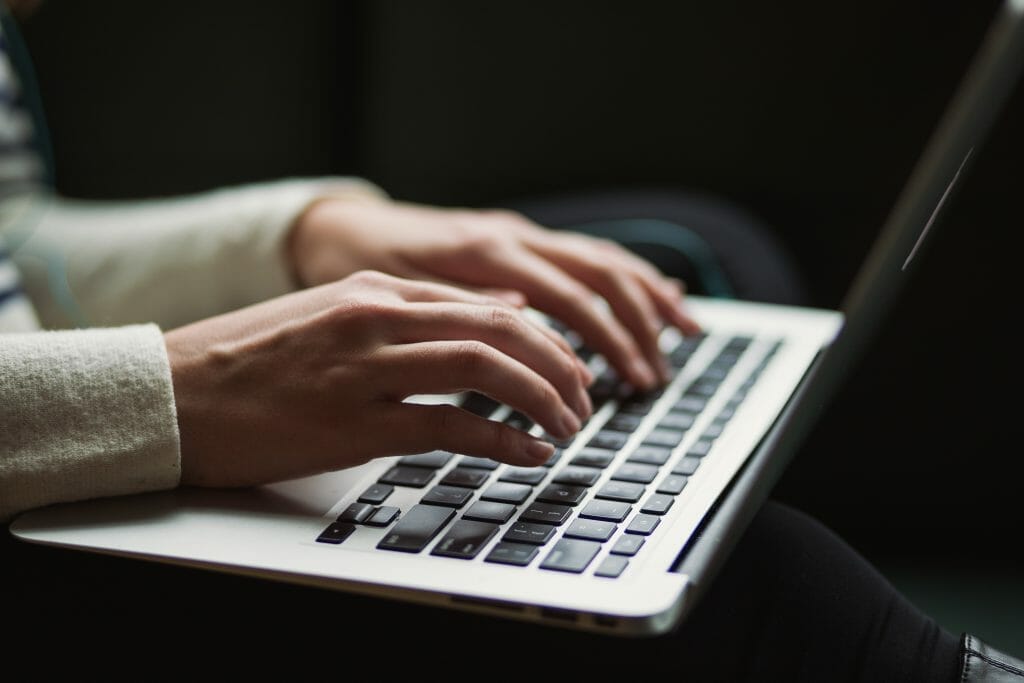 Why Should I Start a Blog to Make Money?
Starting a blog can feel like a daunting task, but as someone who has been able to create one that brings in a profit of thousands of dollars per month, I've realized that starting a blog can create so much financial freedom in your life that it's hard to pass up if you have a passion for growing your own business and building your own career.
When you blog, you can create your own hours, your own daily schedule, and the only boss is you.
You can be someone who needs my tips on working from home, and that's a great thing.
However, that being said, if you start a blog solely to make money but have no passion behind it, you won't go far.
It takes hours and hours and hours (and hours) of work, months of waiting for Google to rank your posts, tons of time involved in marketing your blog, and the money doesn't come quickly.
You also need to be able to stick to a plan and stay focused on your goals.
If you want to start a blog to make money, just keep in mind that you should have some other reasons behind it as the money is a great motivator, but not necessarily the thing that will help you stick it out in the beginning.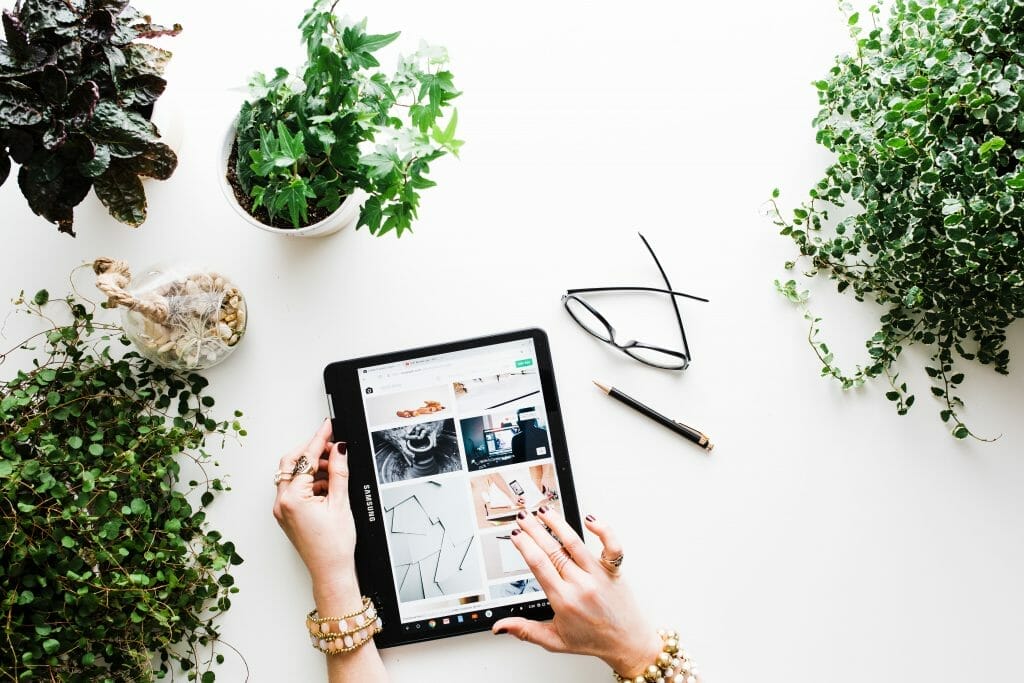 How Do You Make Money from a Blog?
Below, I'll talk about the main ways you can make money from a blog once it's up and running.
Not all methods will work for all blogs, but a combination of these revenue streams is what most bloggers use.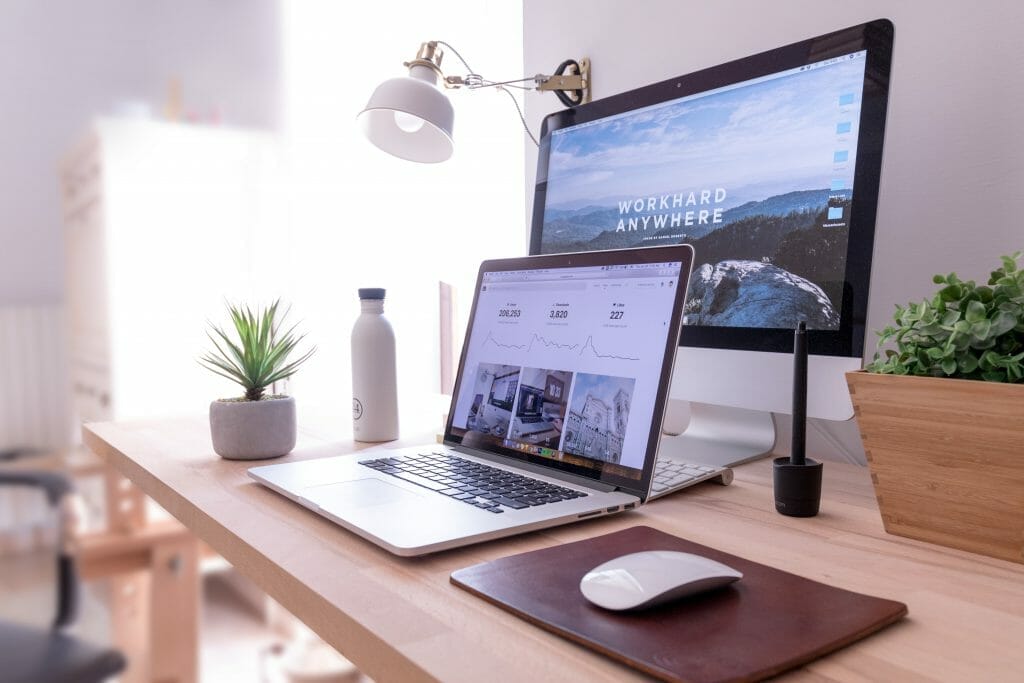 Ad Money
Ever seen an ad online? Of course you have!
Ads are the main way that many blogs make money, as they don't require engagement from the audience and rely only on how many eyes you can get on your content.
You provide the content for free, but the reader has to scroll through ads to keep reading.
It used to be that companies purchased ads on blogs directly, but nowadays it's mostly run through ad companies who act as the liason between you and companies who want to purchase ad space.
Most people have heard of Google Adsense who have looked into running blogs, but you will get little from them unless you have millions of pageviews.
Many bloggers prefer to use Mediavine, the ad network I am with and absolutely love, or Adthrive.
Mediavine requires you to have 25,000 sessions per month before you apply, whereas Adthrive requires 100,000 sessions per month.
A session is different from a pageview, as one person looking at multiple pages on your website in one 30 minute window would still just be one session, but it would count as multiple pageviews.
If you're looking for an ad network and don't have those numbers, yet, Ezoic is another popular one that will take you with fewer pageviews per month.
Affiliate Sales
Another way to make money with a blog is to act as an affiliate, that is, to be the conduit between someone purchasing online and the company they are purchasing it from.
For instance, Amazon has an affiliate program that means if you link to an Amazon product and are an Amazon affiliate, then if someone clicks through your link and then buys things from Amazon in a 24 hour period, you will get a small commission.
Other companies do affiliate programs as well, including hotel companies, airlines, furniture stores, clothing stores, and many more.
Affiliate marketing works much better in posts and websites that encourage people to buy things or plan things, rather than sites like this one which are more advice-based.
Some people make their entire website about one type of product and monetize it using affiliate sales.
For instance, a site that was just about blenders and every post was about the best types of blenders, best blenders for kids, best small blenders, etc, would be linking out to those blenders with "affiliate links" and making money from you buying a blender after clicking through the link on their site.
Direct Sales of Own Products
Whether you've written a physical book like I did with my American survival guide to the UK or you have an online printable or eBook, you can make money through a blog by selling your own products online.
Of course, you could sell your own products online regardless of if you have a blog, but is anyone going to buy your Disney packing list printable if you don't have content surrounding that printable that is providing value?
You could also sell other physical products through your blog if you are crafty and make candles, soaps, crochet patterns or other physical items that people could purchase.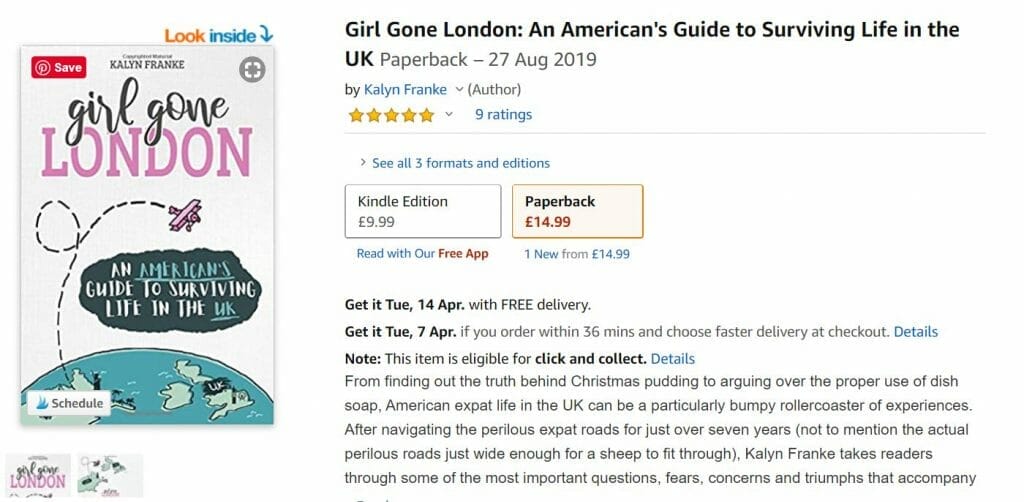 Services
Through my London blog, I sell my service of planning itineraries.
There is no physical product exchanged, but instead someone pays me a set amount and tells me what they want to do in London and how long they're there for and I make it all fit together for them using my expertise of traveling within London and the UK.
This is extremely profitable, not because of what I offer, but because creating a blog means that I can get that service out to the right people.
If I posted a random post on my Facebook to my personal friends asking them who needed a trip to London planned, chances are I'd have maybe 1 at that.
But through my blog, I am able to write a lot of content about London, which means that the people who are reading it are already very interested in the service I'm selling.
You could do this for a lot of online services that you can provide, whether that's freelance writing, itinerary planning, or whatever else you can dream up.
Sponsored Posts
The final most popular way to make money blogging is by working with companies on what are known as "sponsored posts."
Essentially, a company will pay you money to produce a blog post endorsing their product or cause.
This is particularly popular with food bloggers who work with lots of different food brands, but it could also be a travel blogger working with an airline, luggage company, or destination tourism board.
There are rules around sponsored posts and what you can/can't do and how you should disclose this to your readers.
Many bloggers get sponsored posts by the company reaching out to them directly, them reaching out to the company directly,