From college gymnastics to the Olympics, gymnasts are some of the most inspiring people on the planet and these gymnastics inspirational quotes are the perfect way to find some inspiration from this beautiful sport.
Gymnasts will love the inspiring quotes from former gymnasts on achieving their goals and competing for the love of it, while gym fans can take some of these motivational quotes about gymnastics and apply them to their everyday life.
These positive quotes about gymnastics remind us of the encouraging side of the sport, the one that has created countless people who understand the importance of chasing their dreams, putting in the effort even when it's hard, and finding joy in their bodies and the beautiful and powerful things they can do with them.
Put these inspirational quotes about gymnastics above your gym locker, or post them up in your bathroom or mirror to look at every morning to remind yourself to live your life purposefully and with the courage and dedication of a gymnast.
1. "Gymnastics: it comes from overcoming the things that you once thought you couldn't."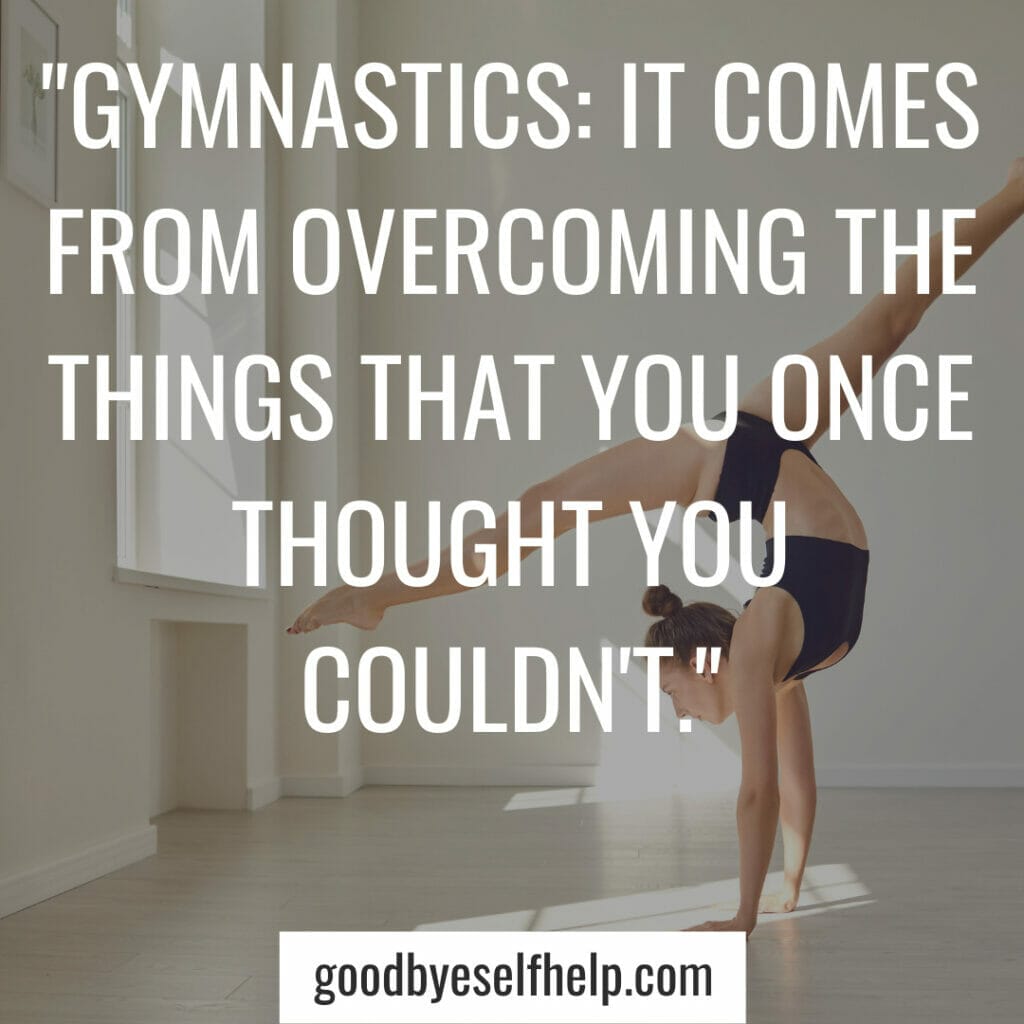 2. "She believed she could fly, so she did."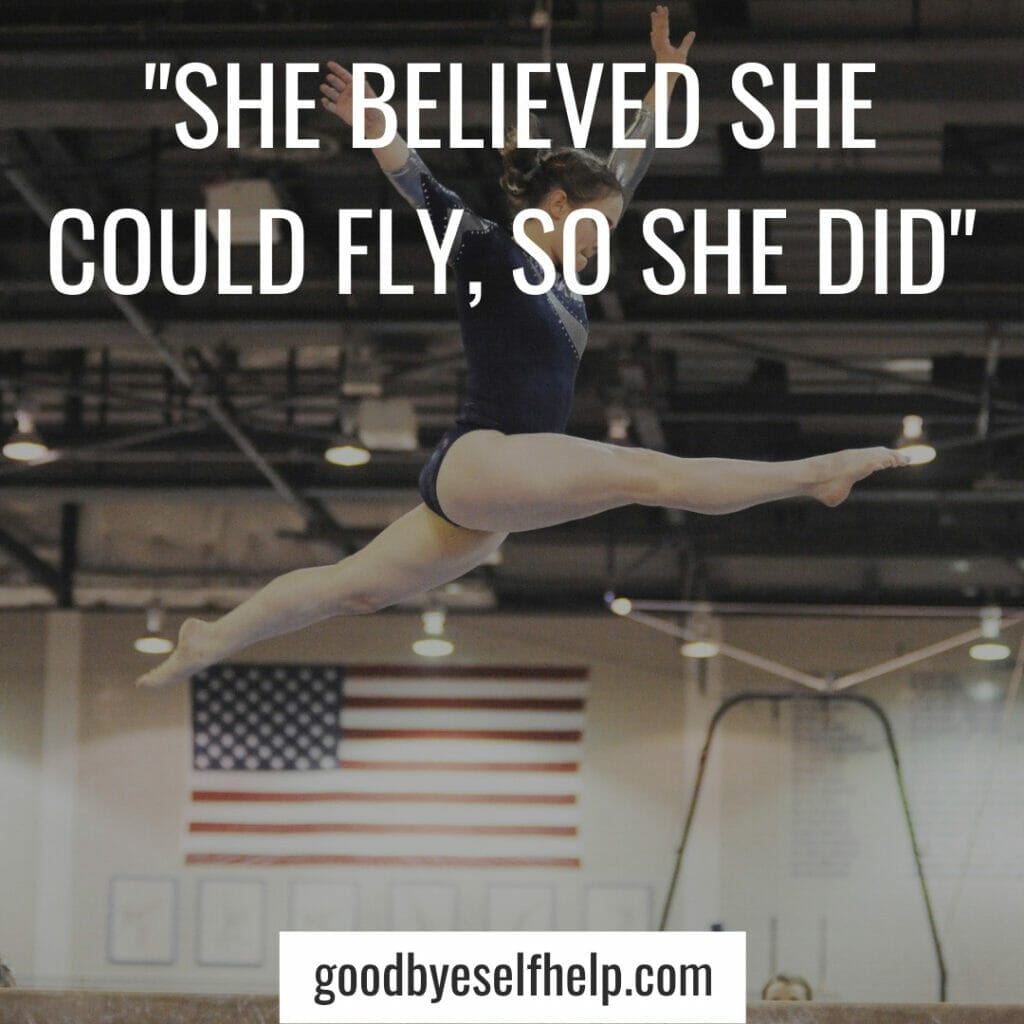 3. "To be a gymnast, you must have the strength to hold on and the courage to let go."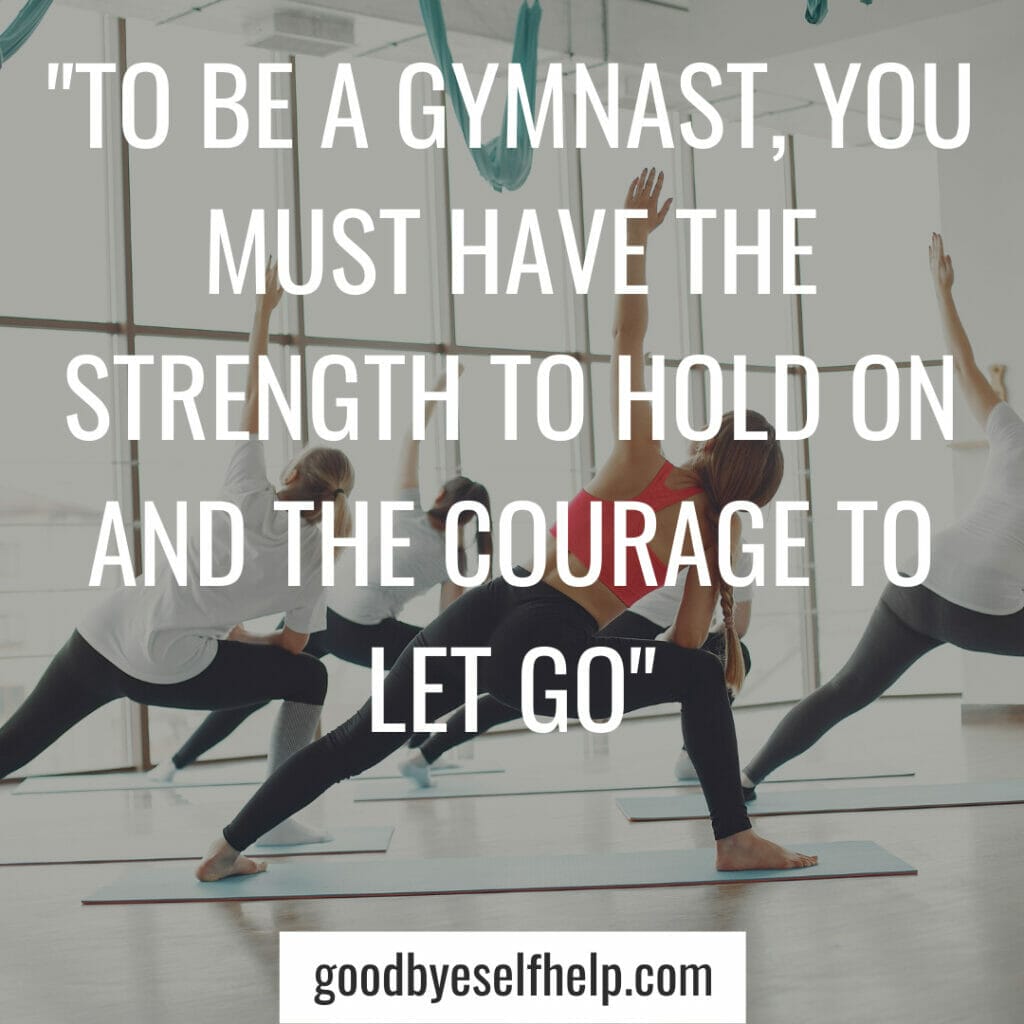 4. "Jump off the beam, flip off the bars, follow your dreams, and reach for the stars."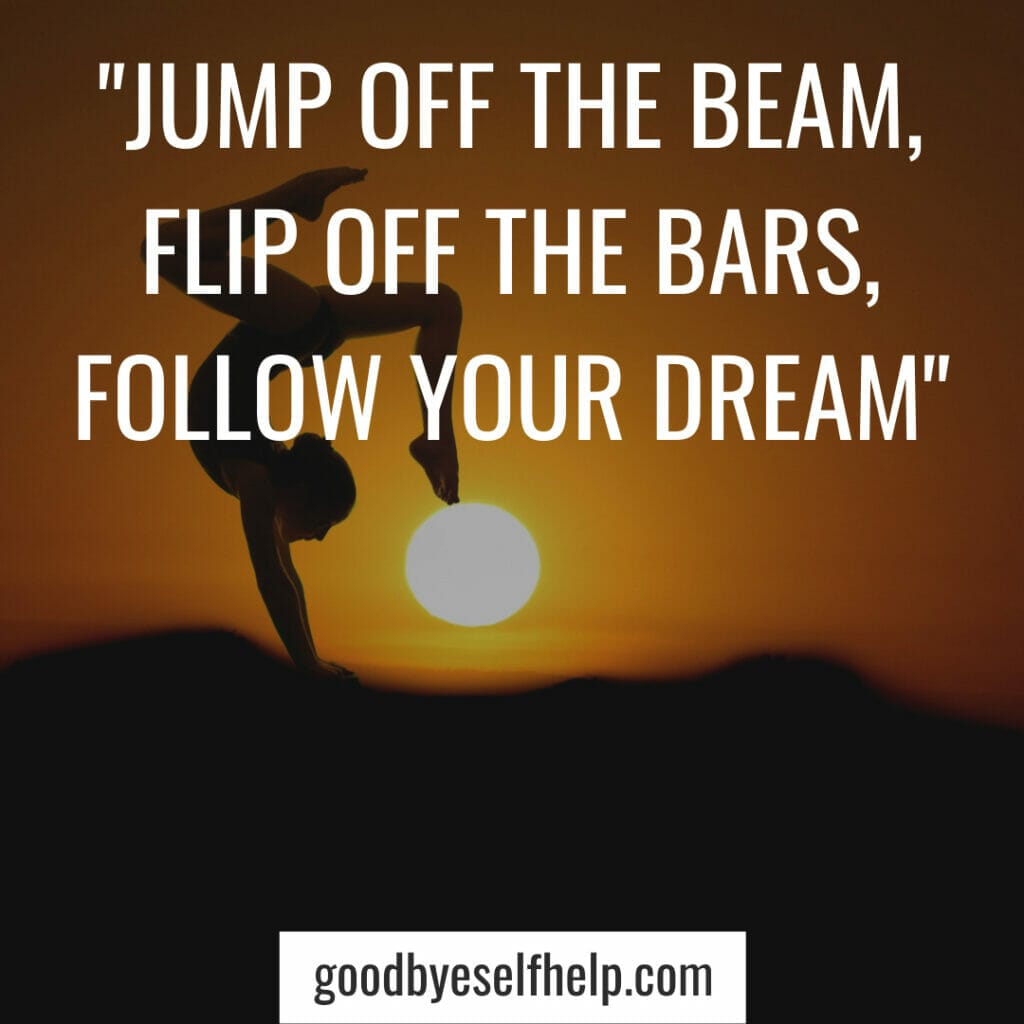 5. "Good things come to those that don't give up, so you have to keep believing and working." – Aly Raisman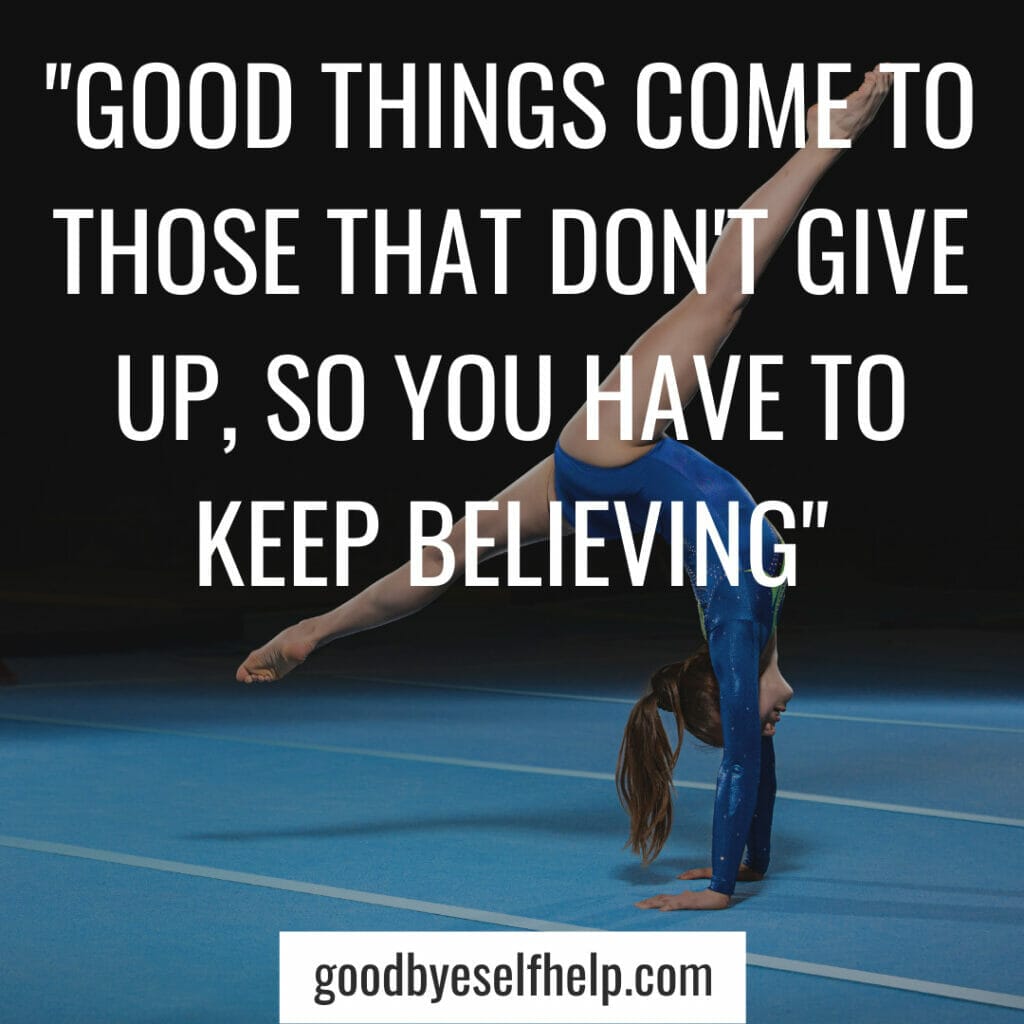 6. "Gymnastics is a lot like life. You don't become an Elite gymnast by bickering and having a negative attitude. You have to be positive to get to that level." – Shannon Miller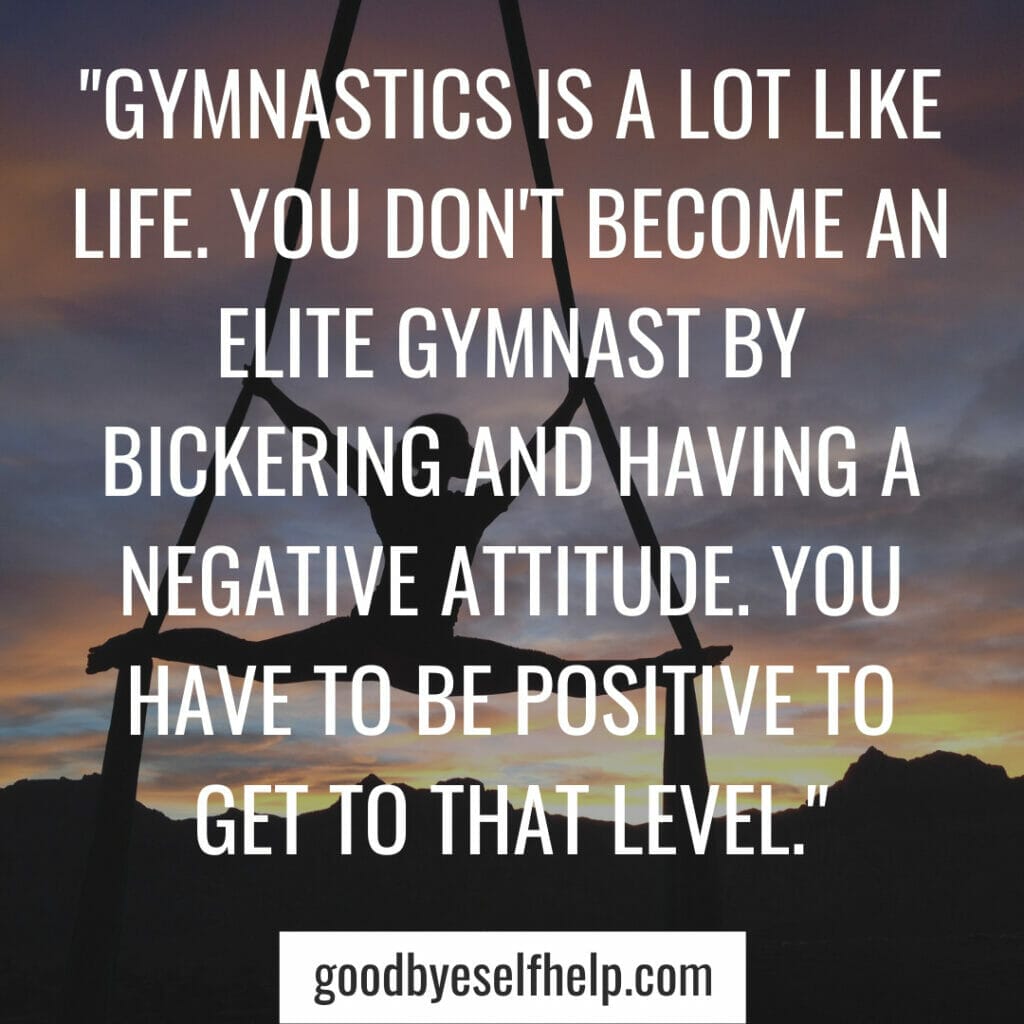 7. "That blue mat is your red carpet. Own it."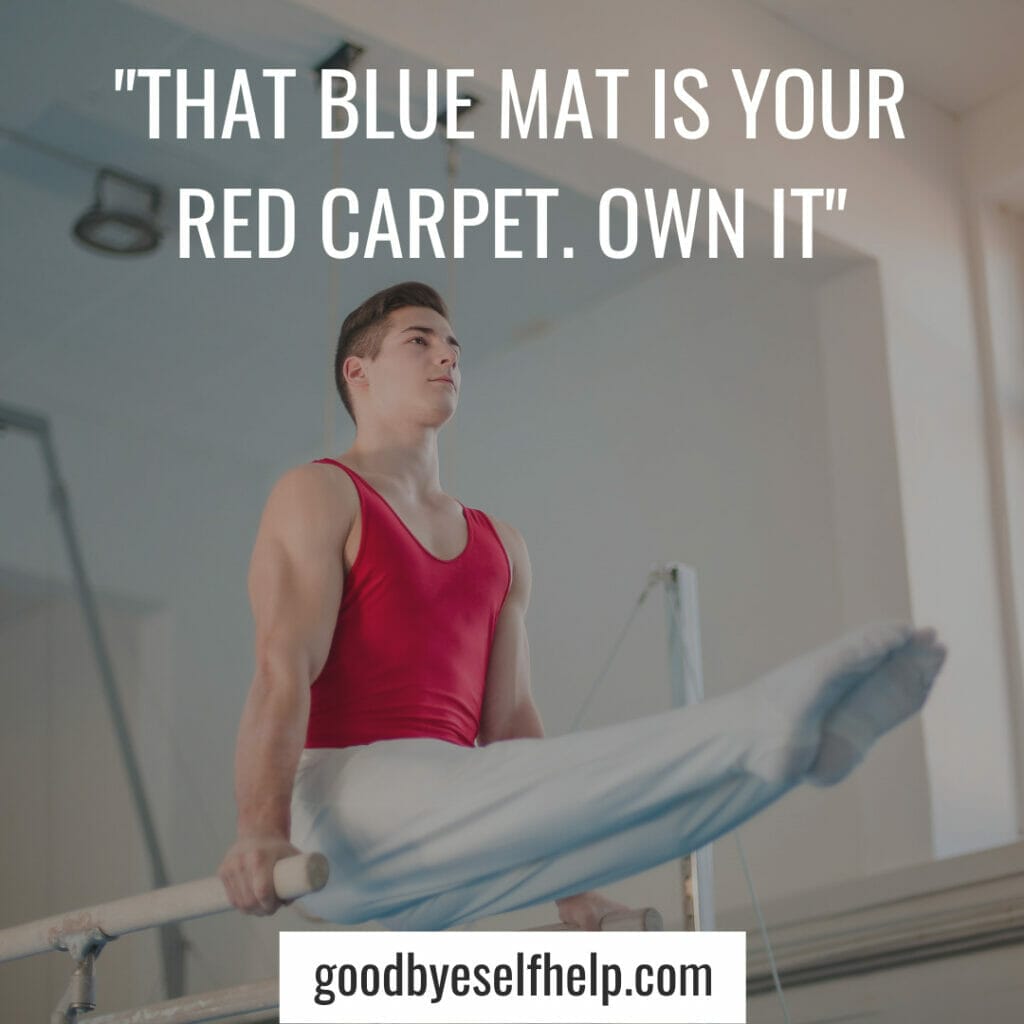 8. "When you are on the podium nobody is asking you if you are 15 or 30 years old. What matters is who can do great gymnastics" – Oksana Chusovitin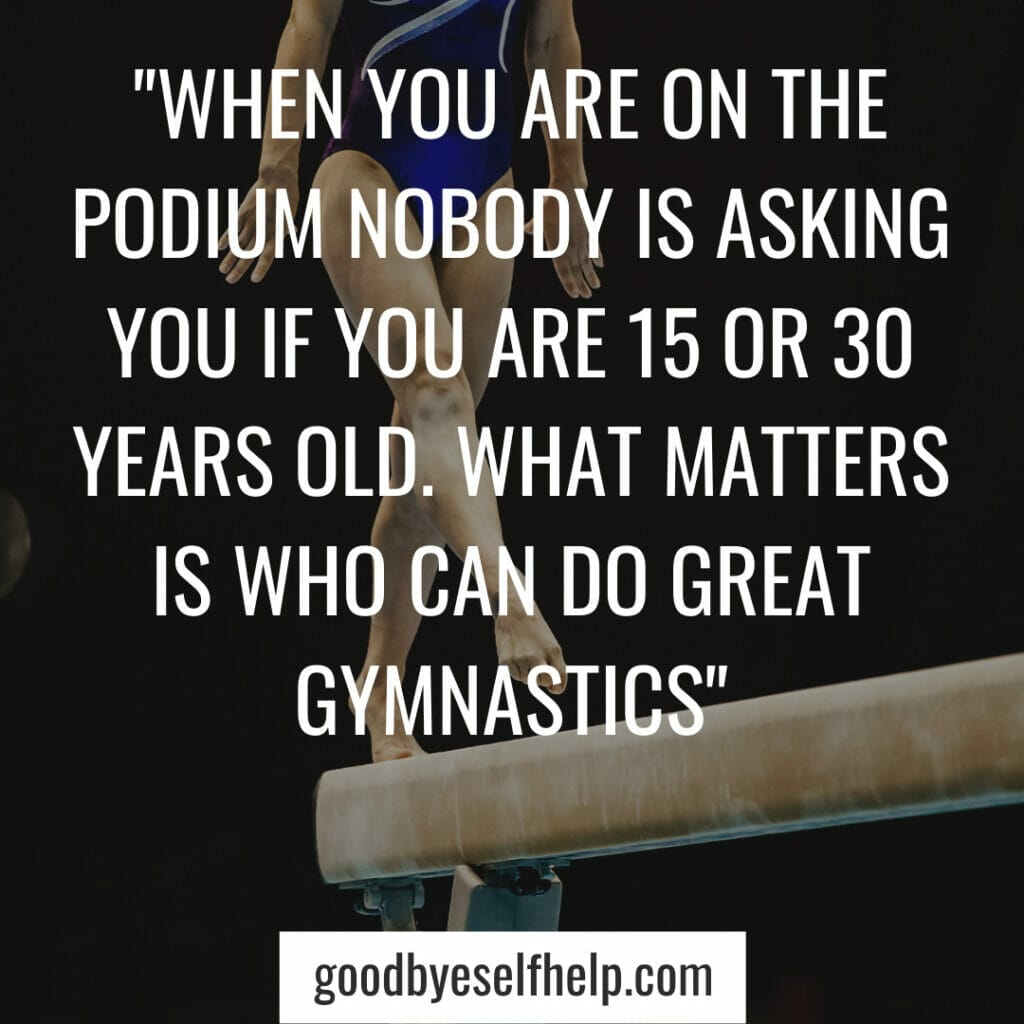 9. "Don't set your goals to be a star. Set your goals to be the best that you can be and go from there." – Dominique Dawes
10. "I've learned how to stay humble. I don't want to get in over my head because when you do that it takes you off your game" – Gabby Douglas
11. "You have to remember that the hard days are what make you stronger. The bad days make you realize what a good day is. If you never had any bad days, you would never have that sense of accomplishment." – Jordyn Weiber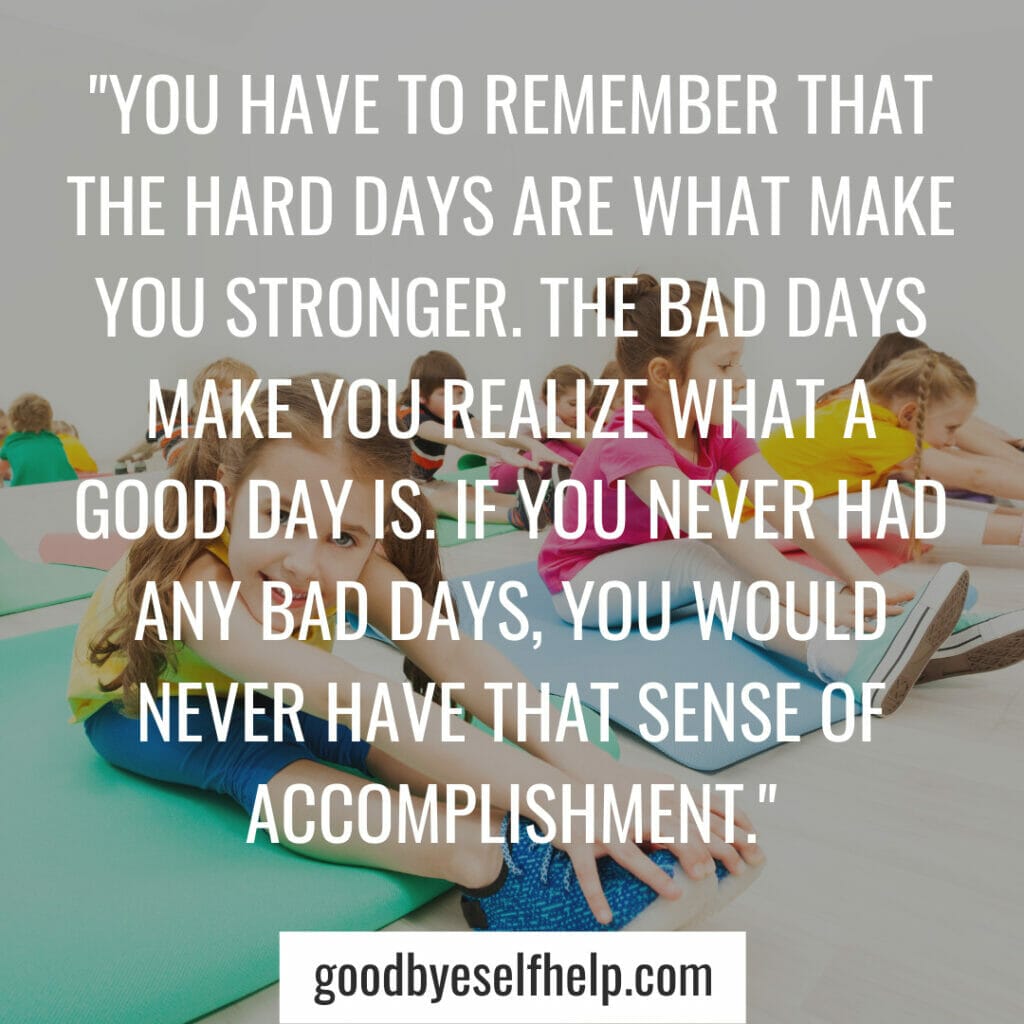 12. "I was told early on in my gymnastics training that I was full of energy but not full of talent. So, believe me, hard work and determination can get you where you want to go." – Shawn Johnson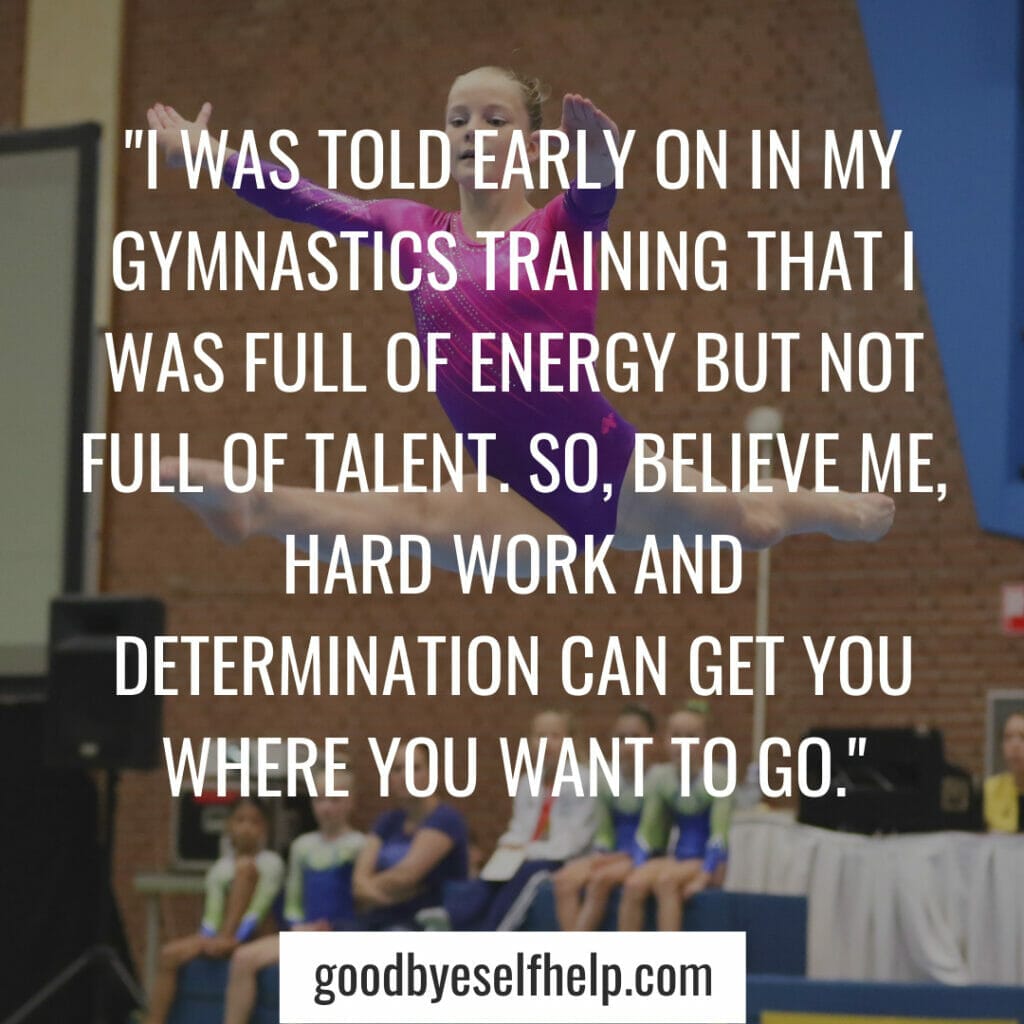 13. "If you fall, I'll be there" – The Floor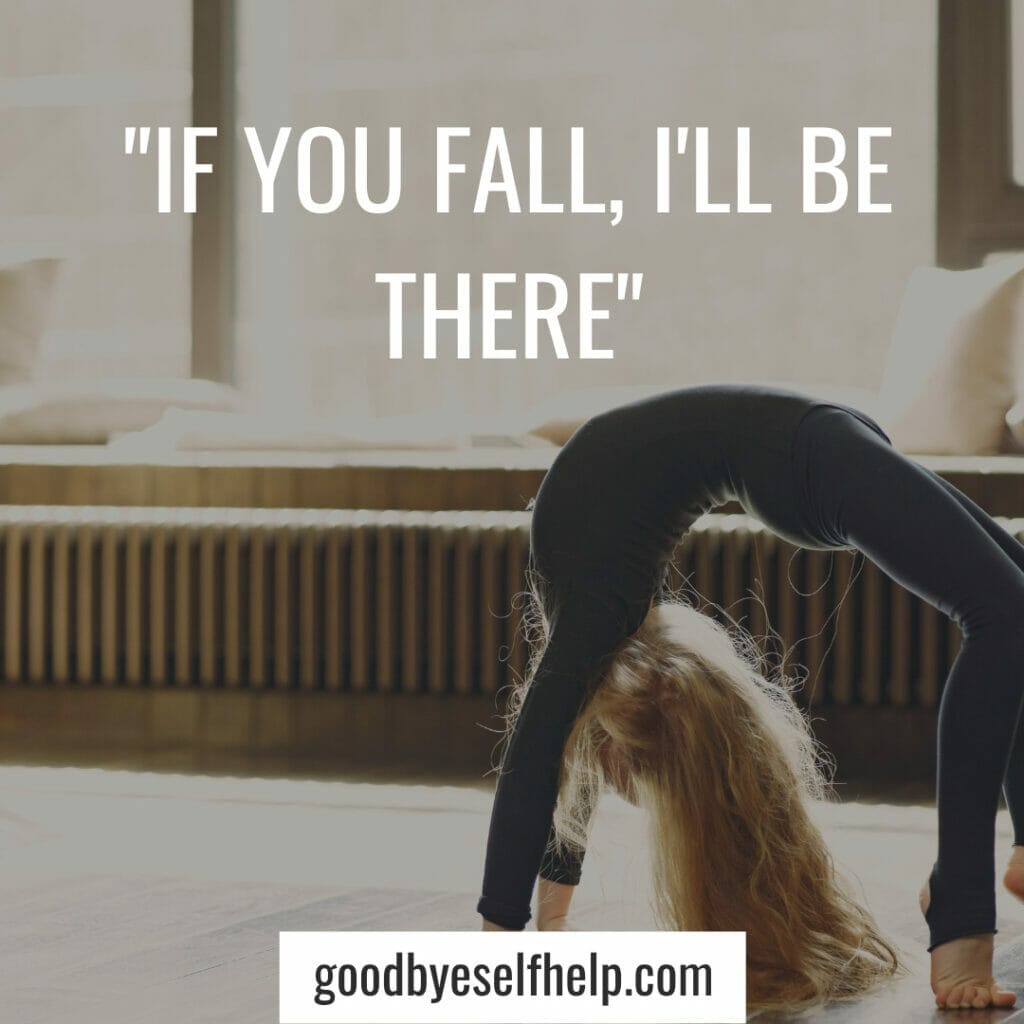 14. "Float like a butterfly, sting like a bee, tumble like a champion."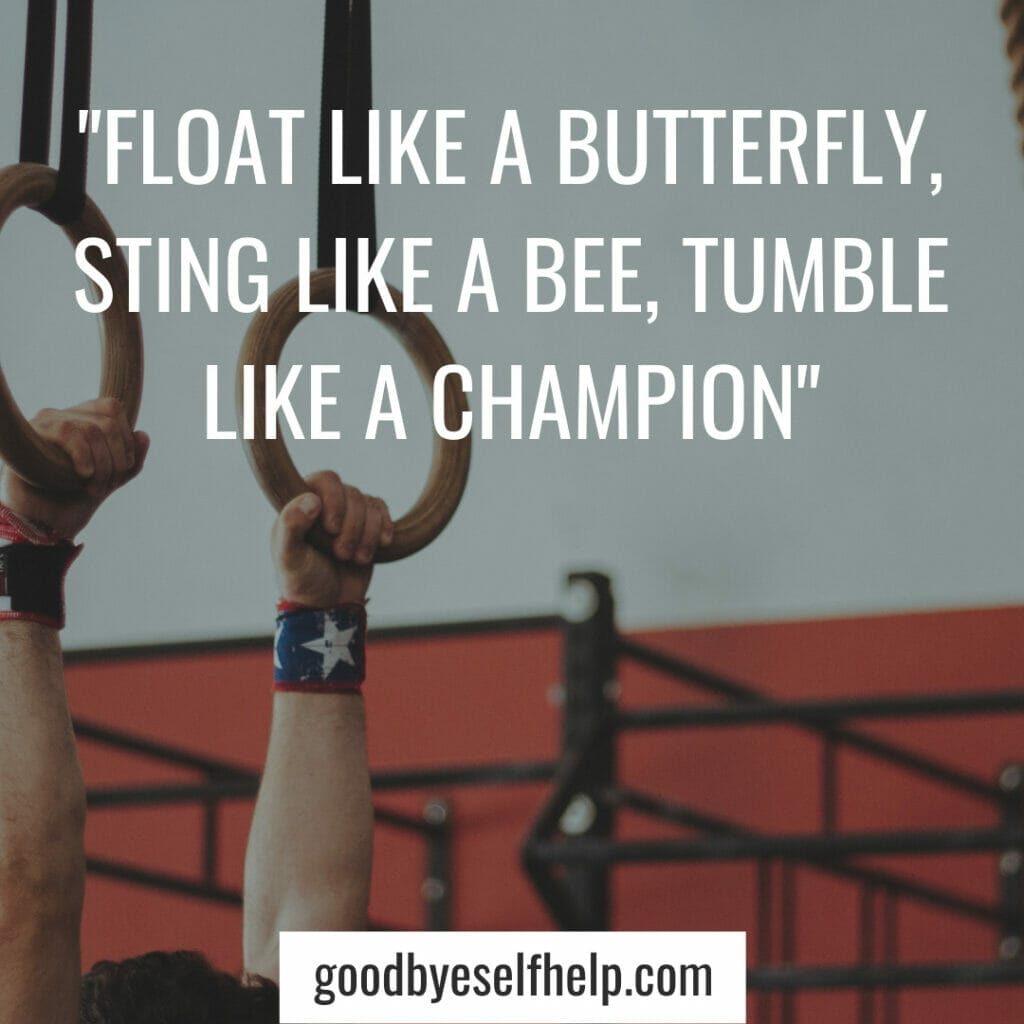 15. "If gymnastics were easy, they'd call it football."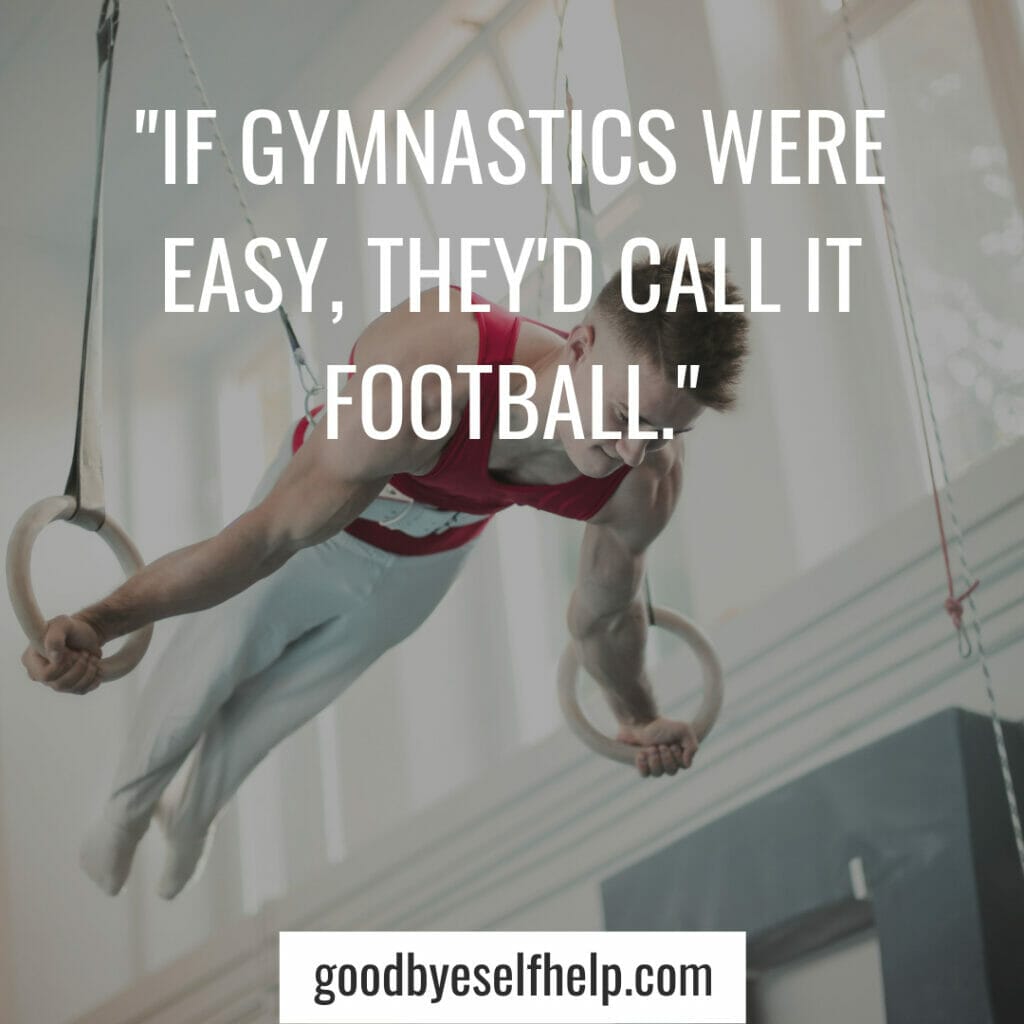 16. "Practice like you have never won. Perform like you've never lost." – Kyla Ross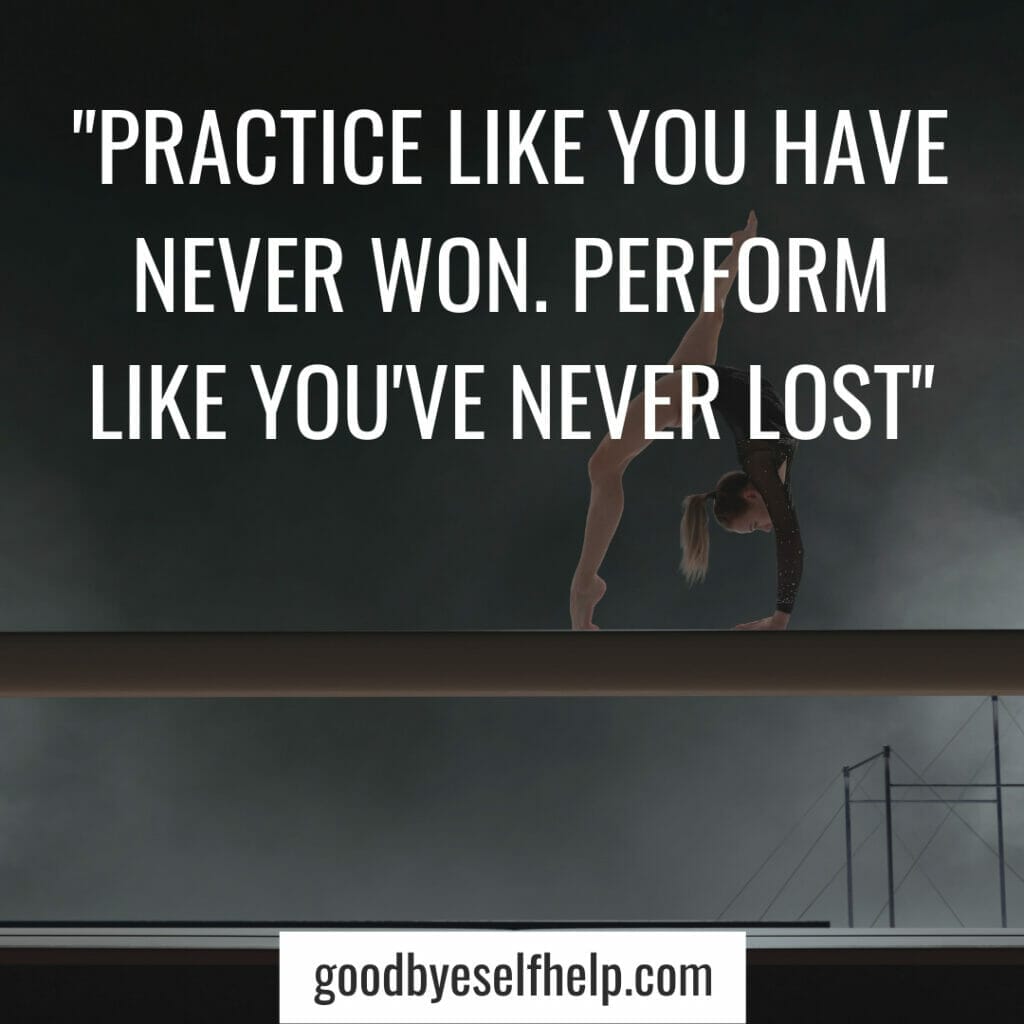 17. "If you aren't serious about training, conditioning, and practice, you are not serious about being your best."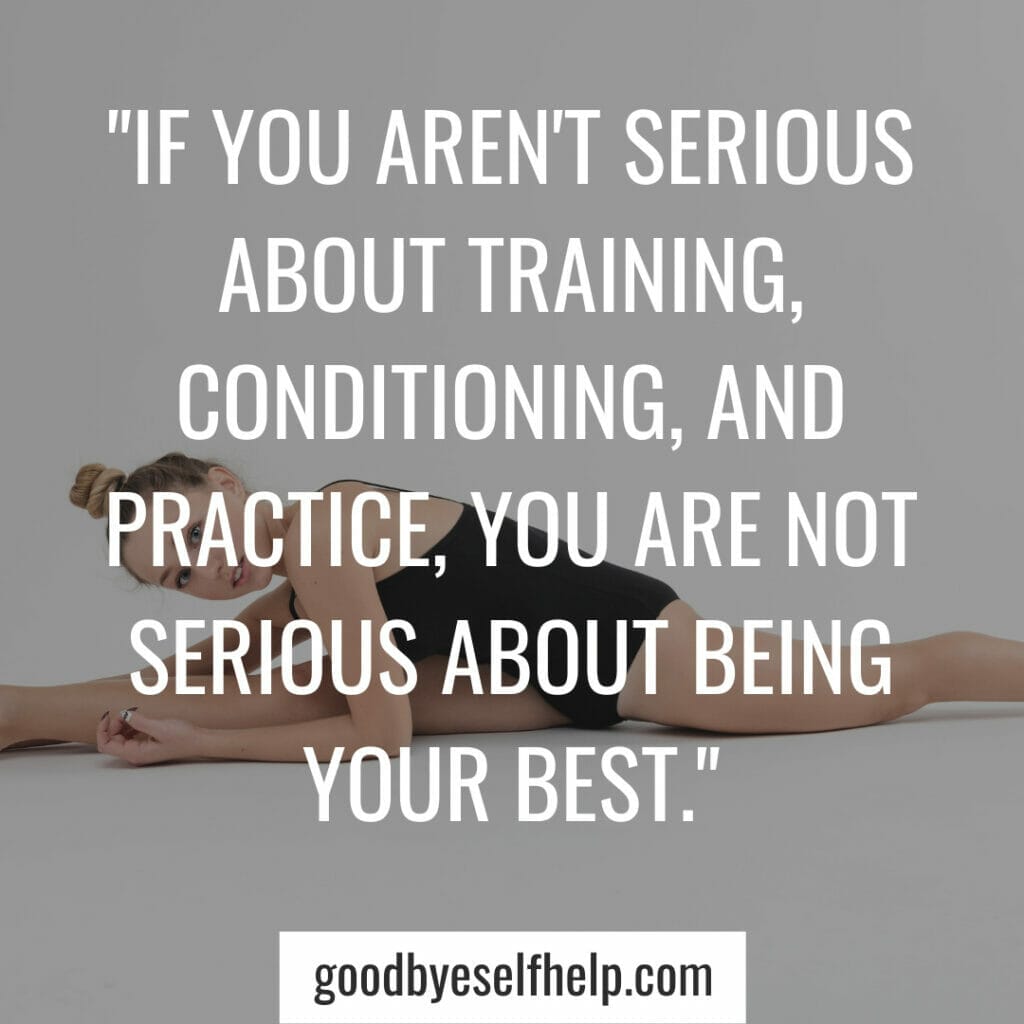 18. "Never underestimate the power of a girl in a leotard."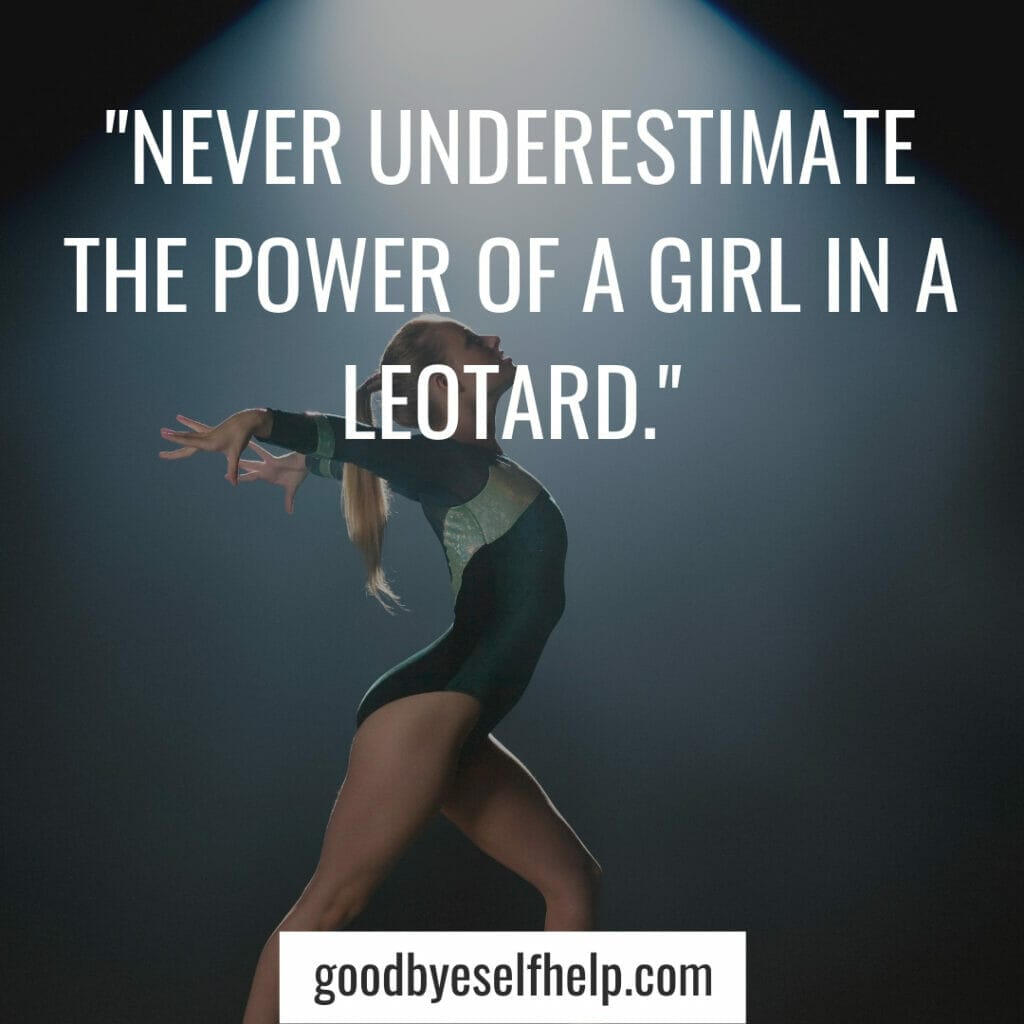 19. "I'd rather regret the risks that didn't work out than the chances I didn't take at all" – Simone Biles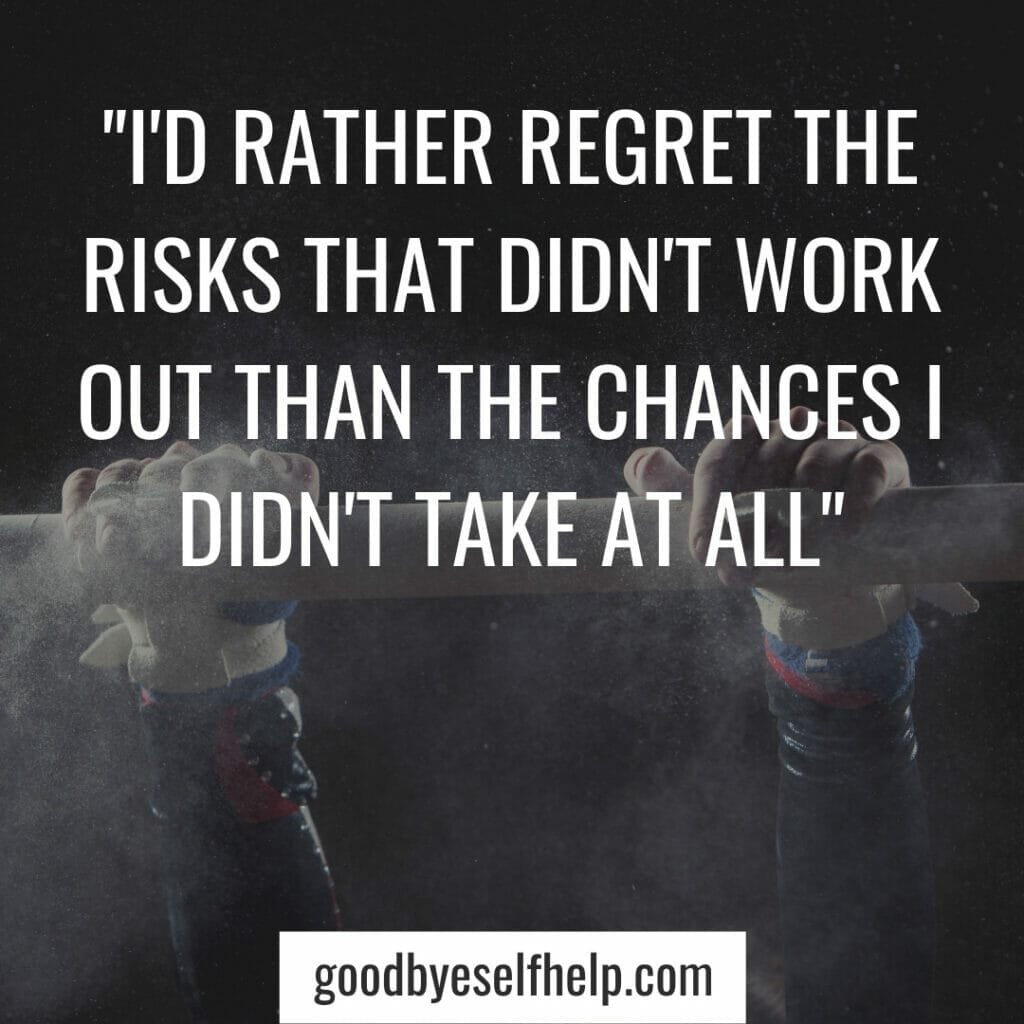 20. "The goal is to have a great practice everyday and be better than I was yesterday" – Madison Kocian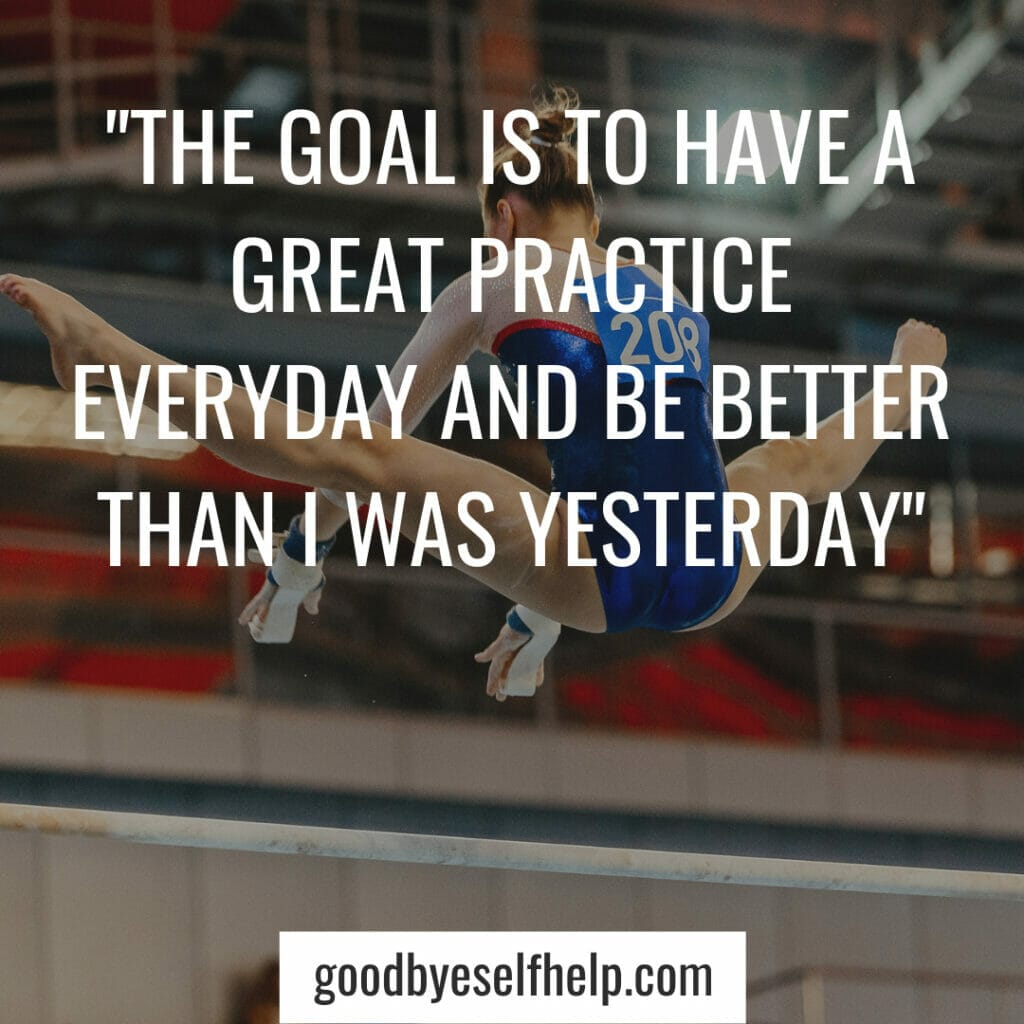 21. "When you feel like giving up, remember why you held on" – Nastia Liukin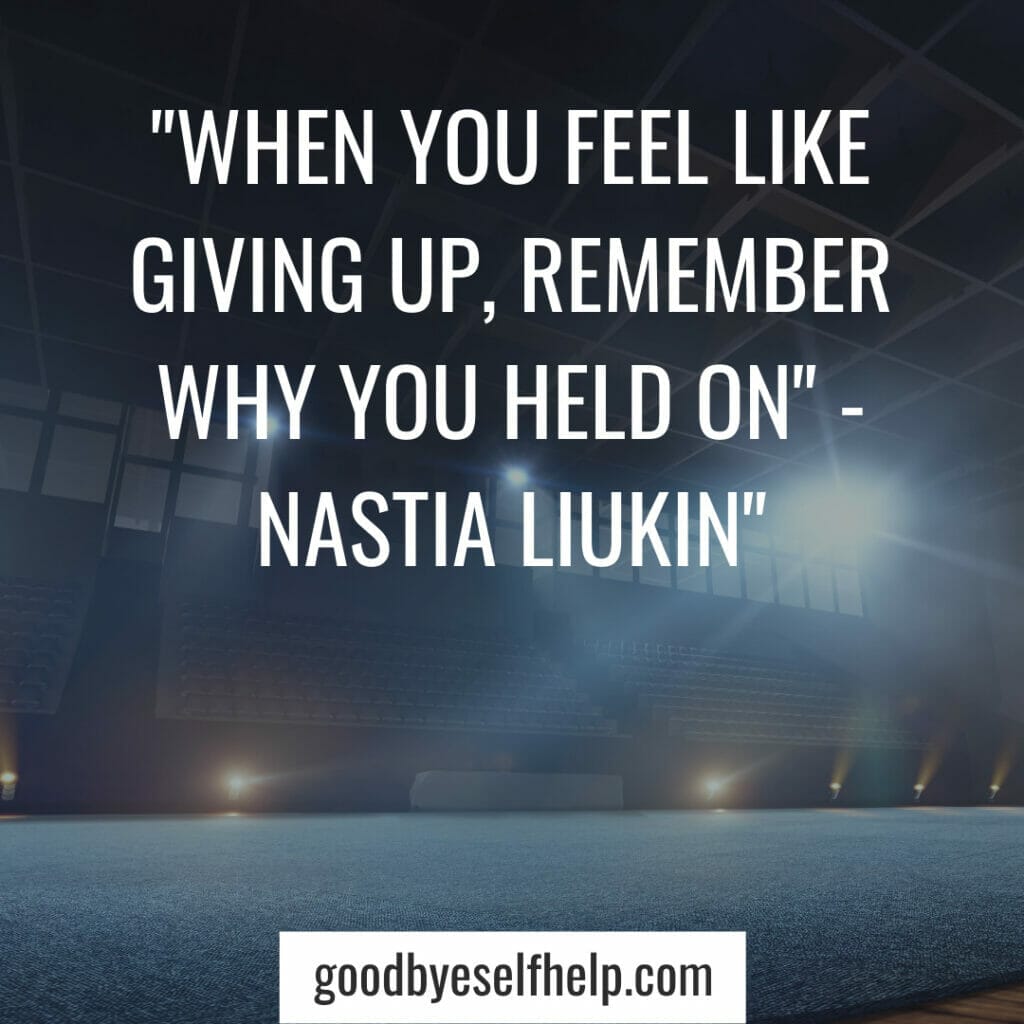 22. "My message is to never quit, never give up. When you have a little trouble here and there, just keep fighting. In the end, it will pay off" -Gabby Douglas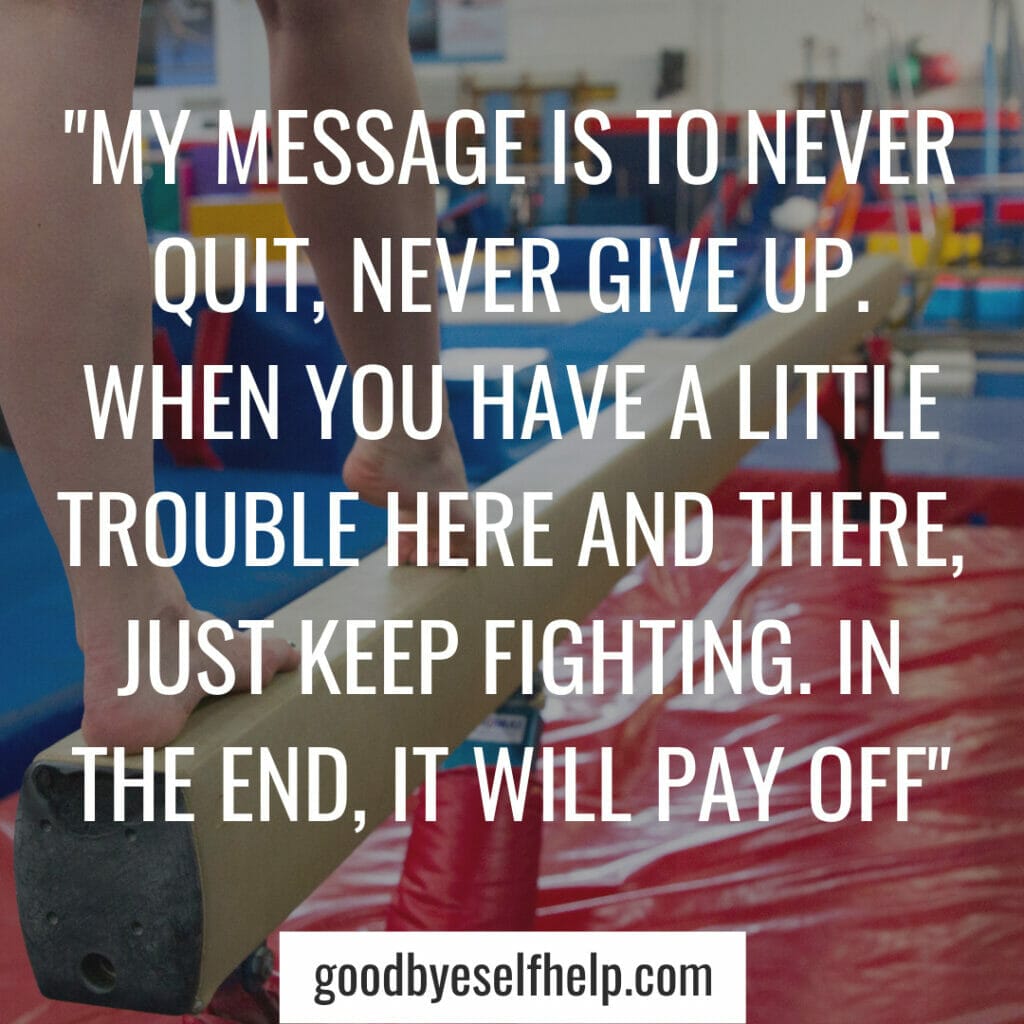 23. "Here's to the gymnast who don't cheat on conditioning, who don't sit at practice, who do bars with rips, who don't get the best scores, who try their best every time."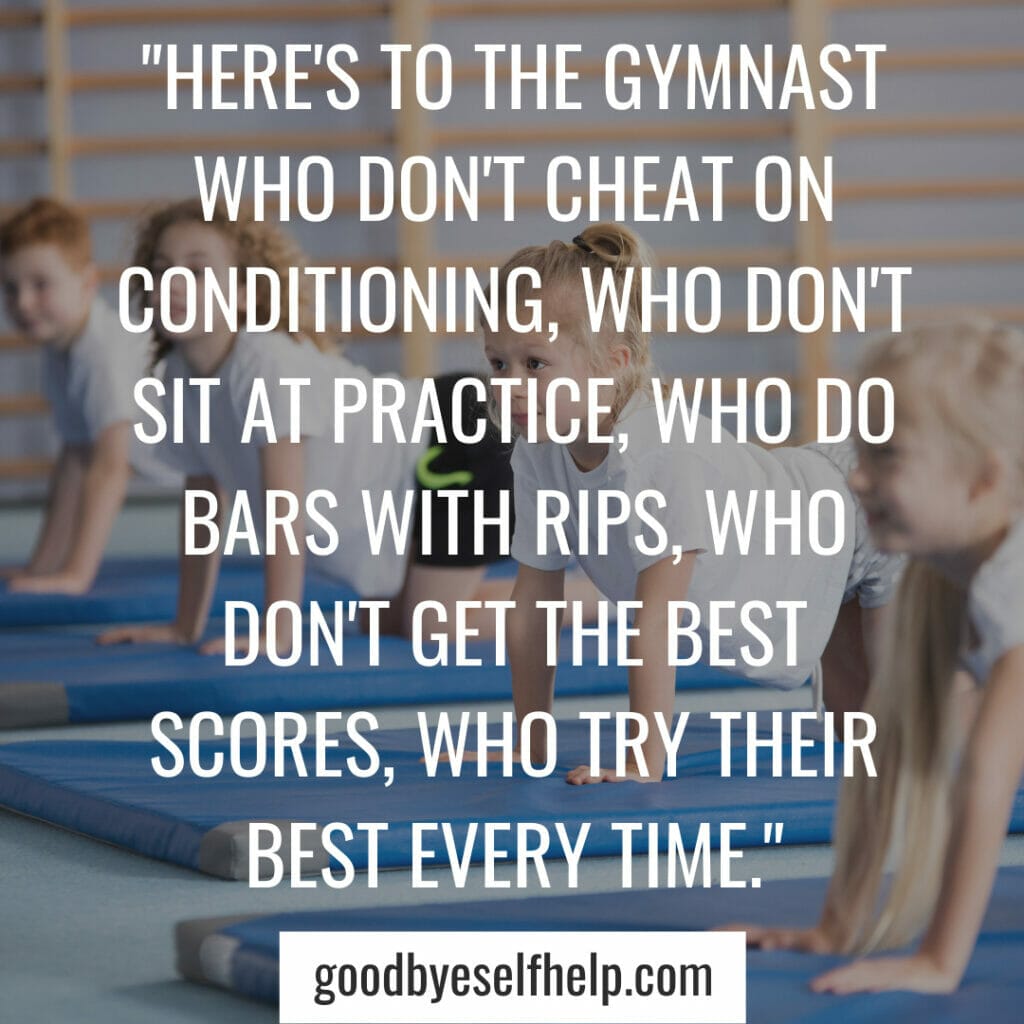 24. "Keep calm and love gymnastics."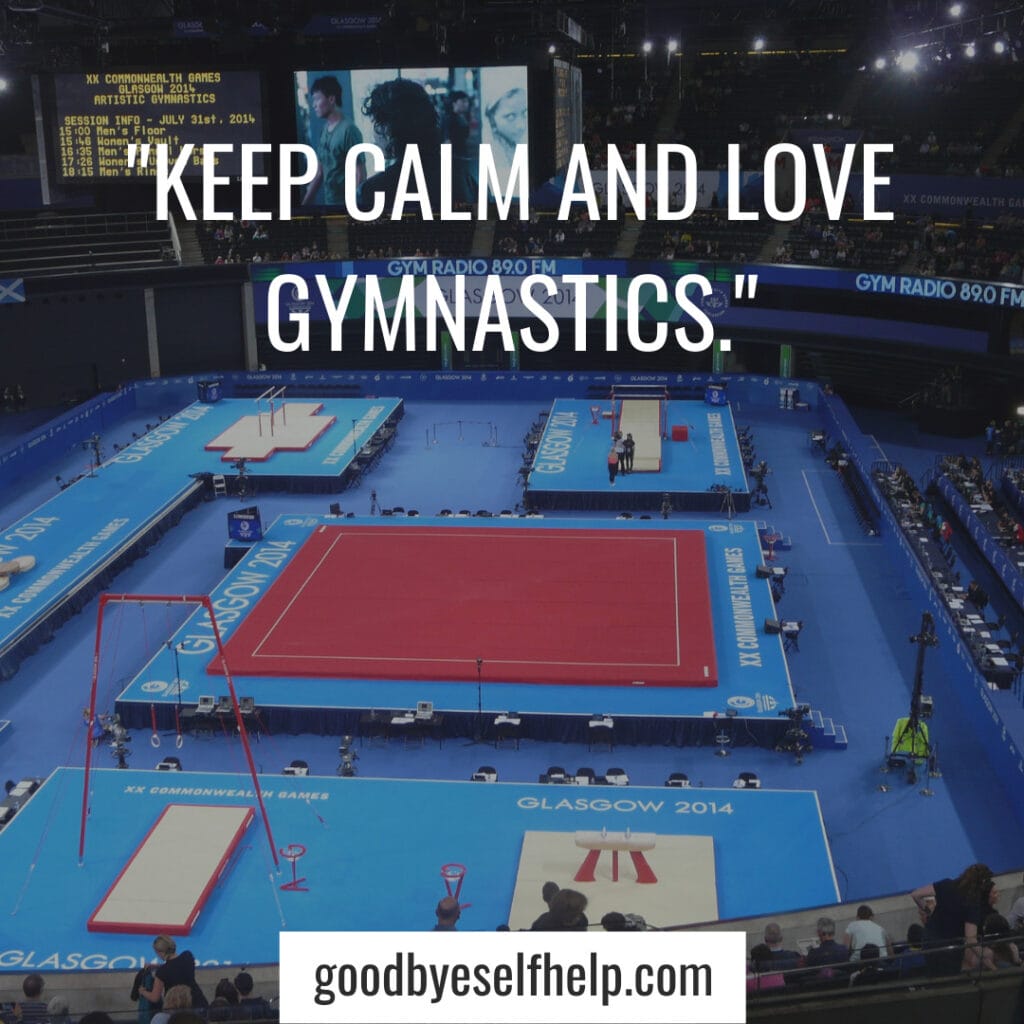 25. "On the podium, everyone is the same whether you're 40 or 16." – Chuso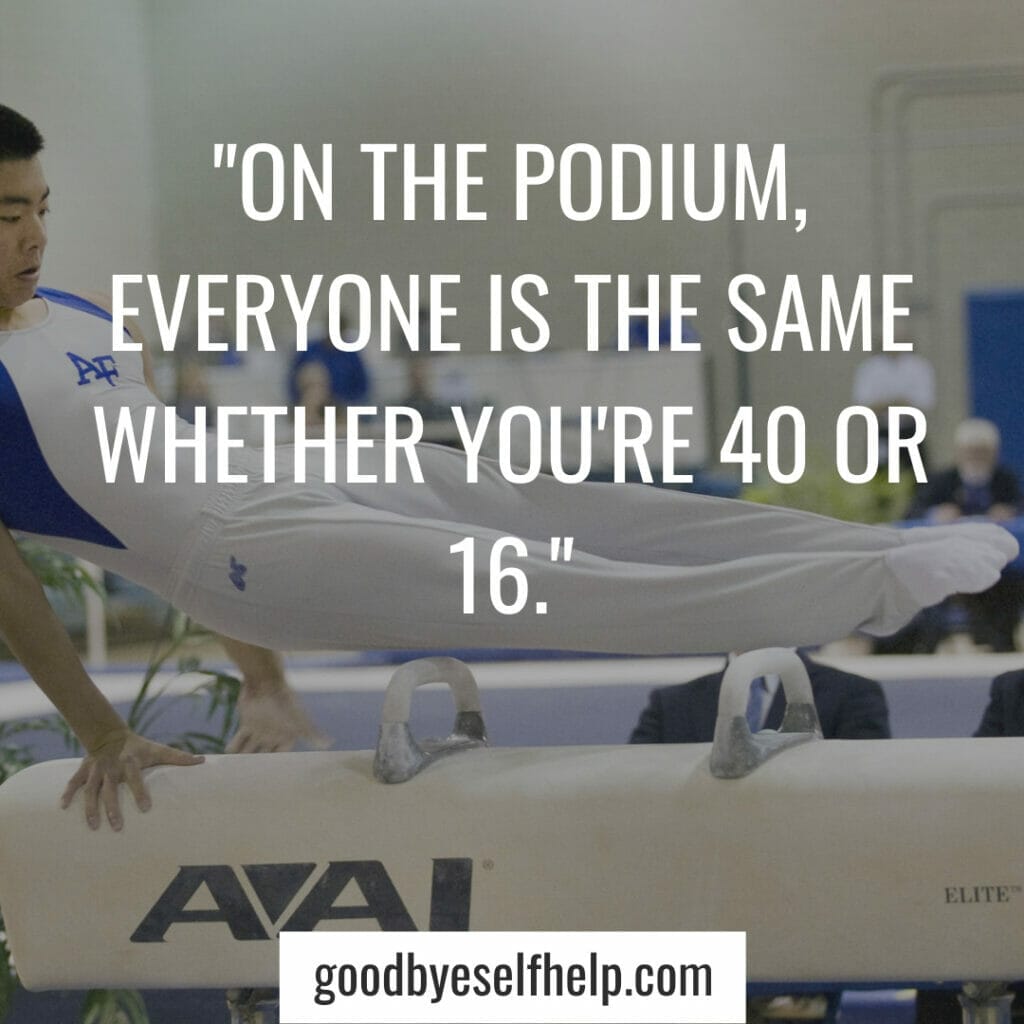 26. "Leave it all in the gym."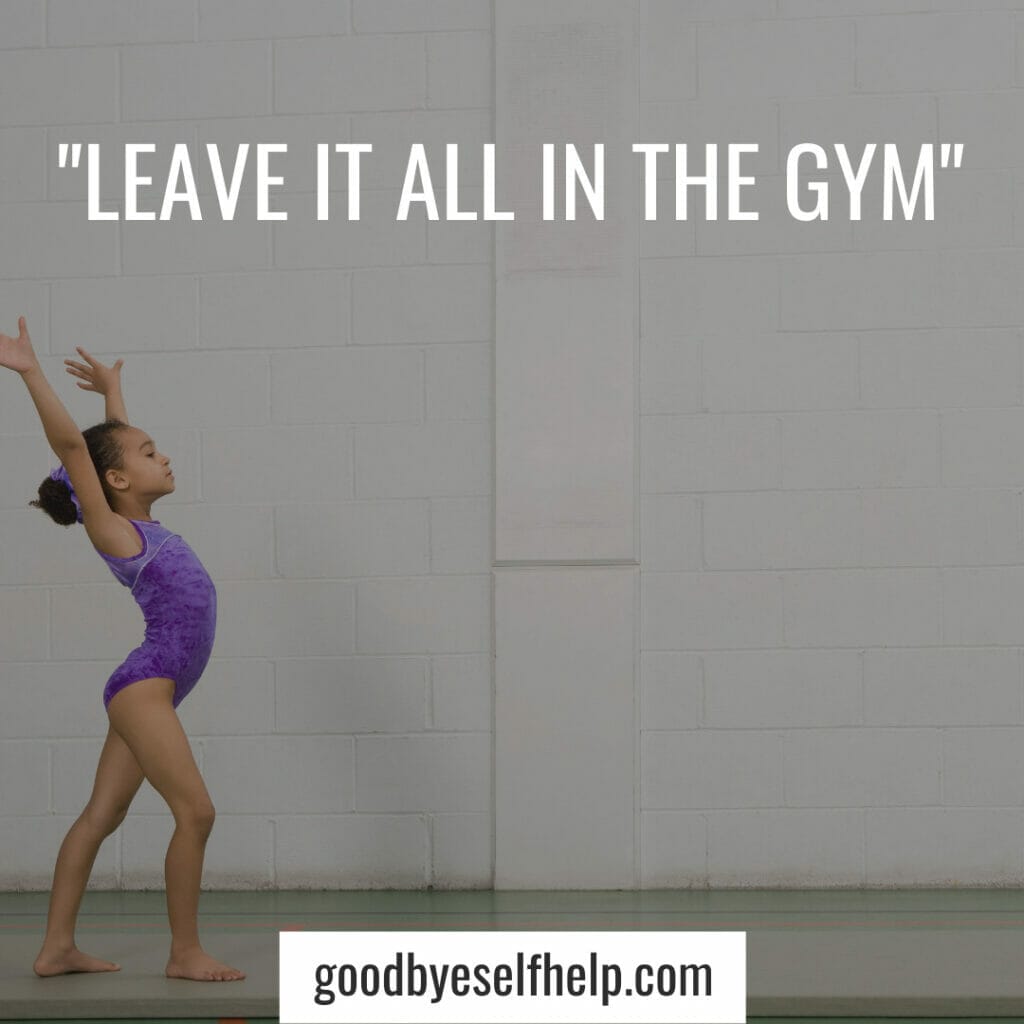 27. "Sore today, stronger tomorrow."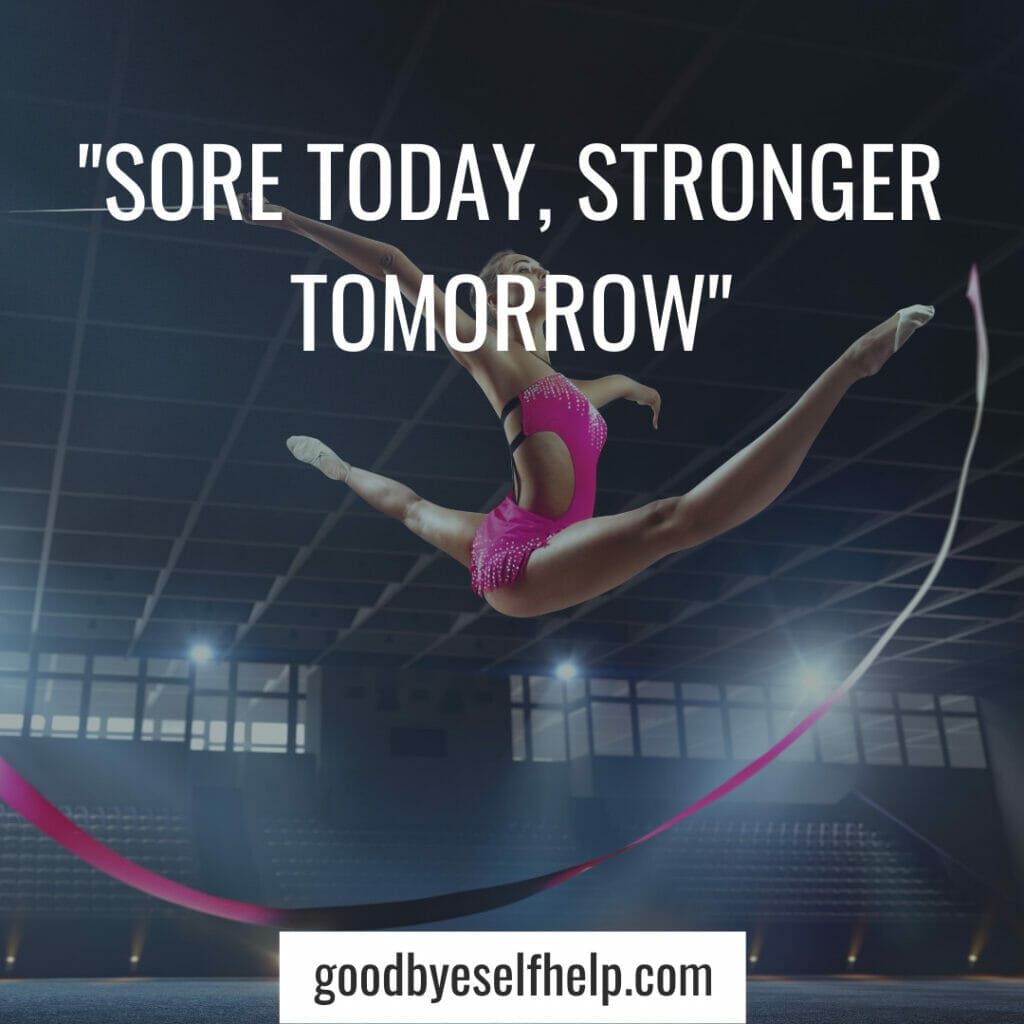 28. "It only takes 20 seconds of insane courage to take flight."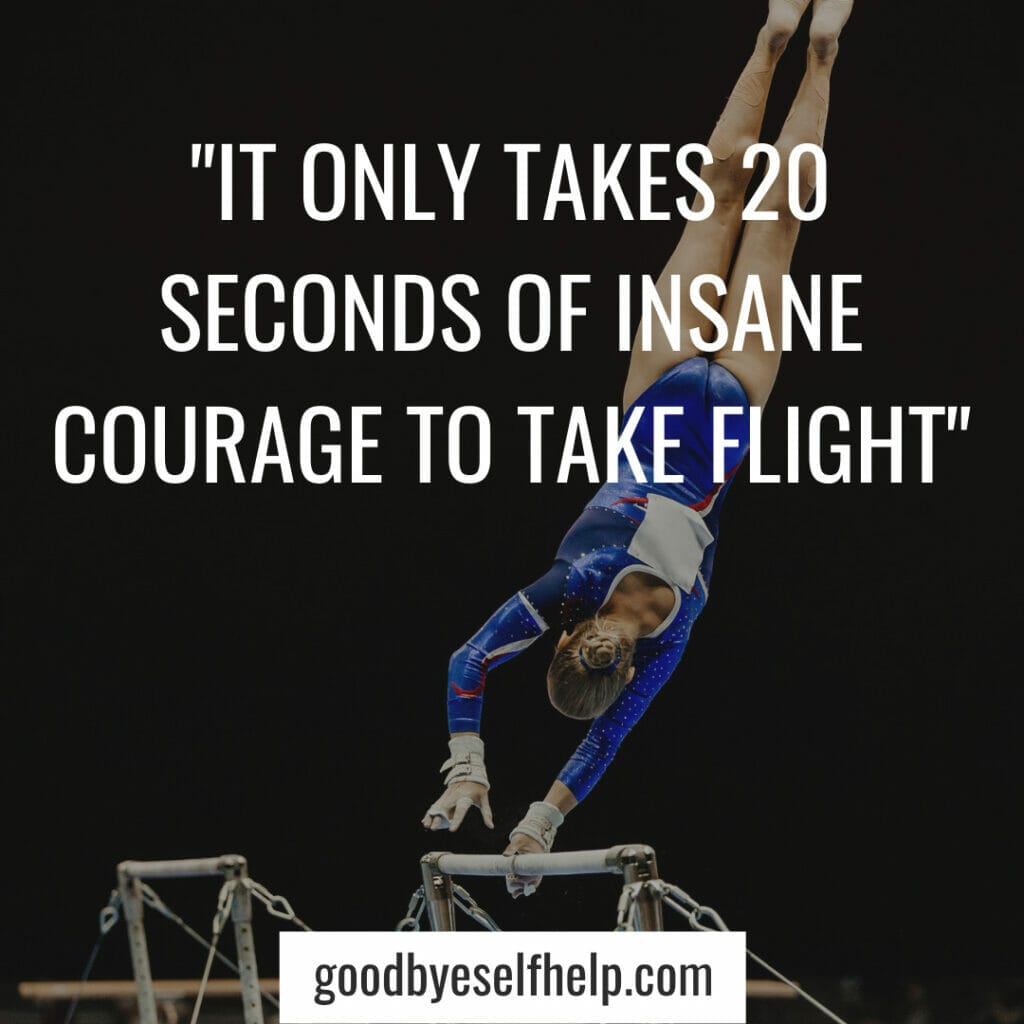 29. "Always be ready for a handstand contest."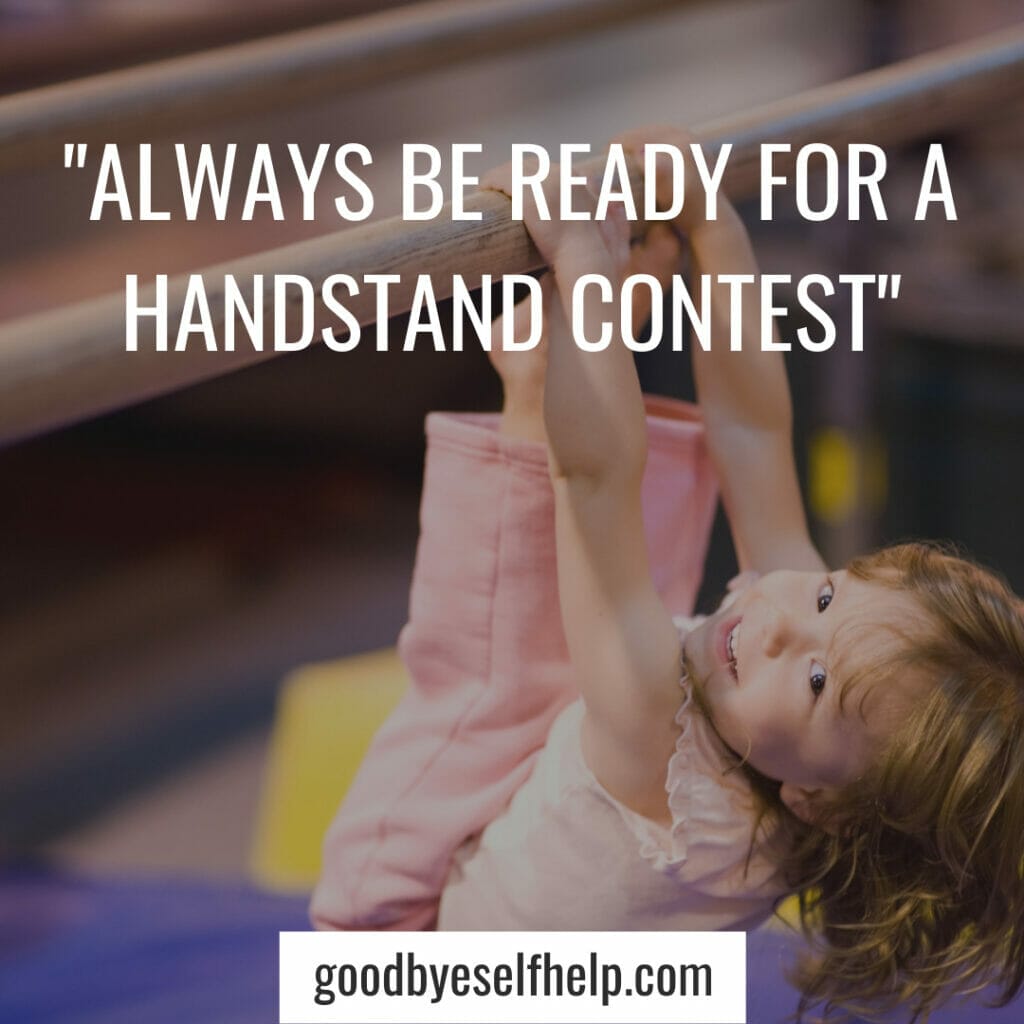 30. "I don't run away from a challenge because I am afraid. Instead, I run toward it because the only way to escape fear is to trample it beneath your feet." – Nadia Comaneci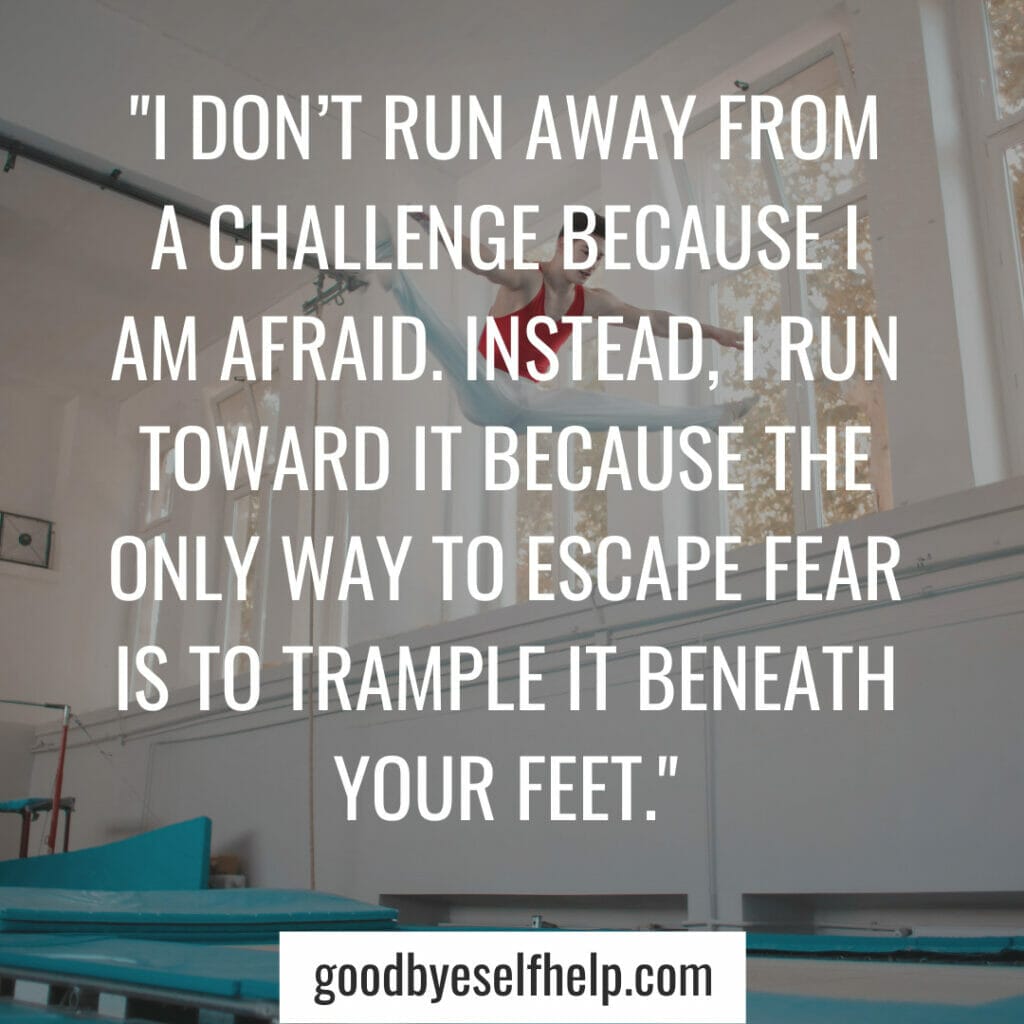 31. "Go into the sport because you have fun doing it, not because of 'what ifs' and dreams of gold medals. That way, no matter what happens, you win." – Shannon Miller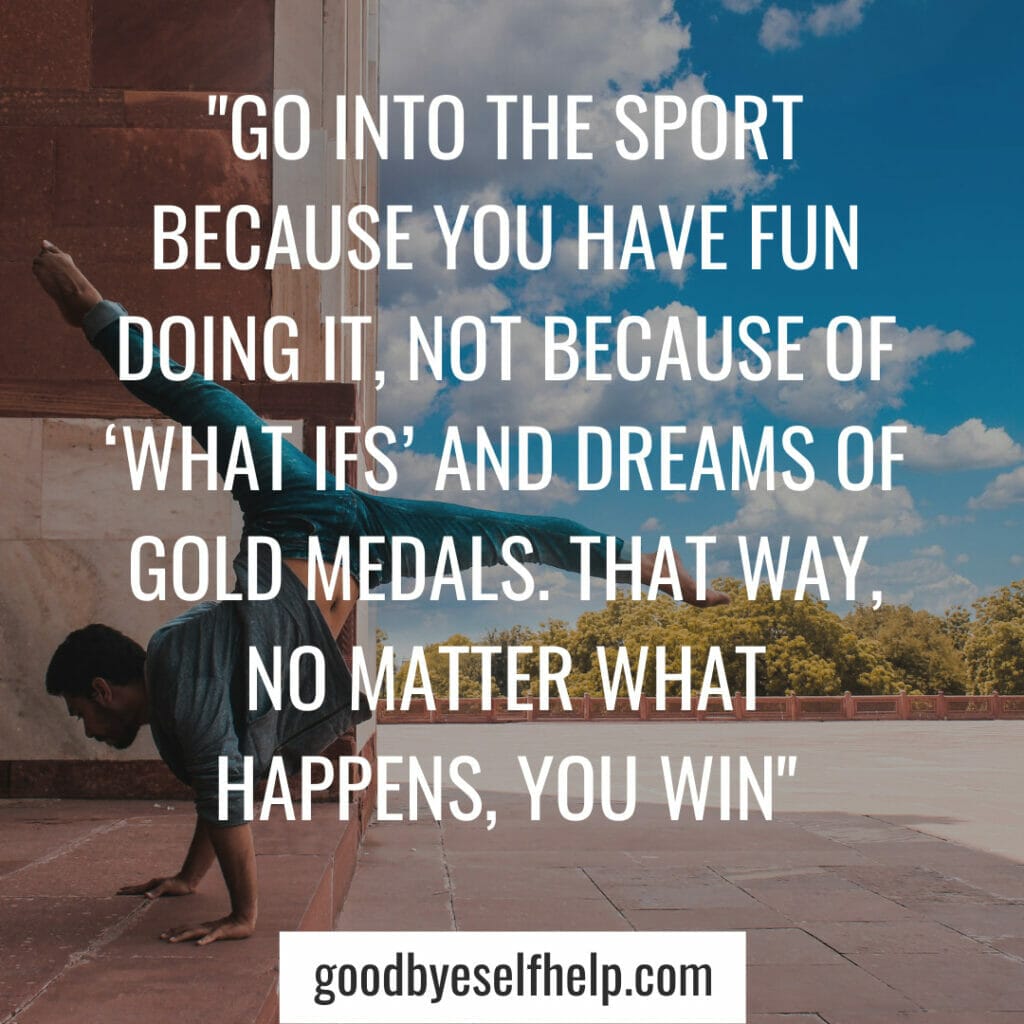 32. "Competing in gymnastics is the greatest reminder of being alive as a human being." – Raj Bhavsar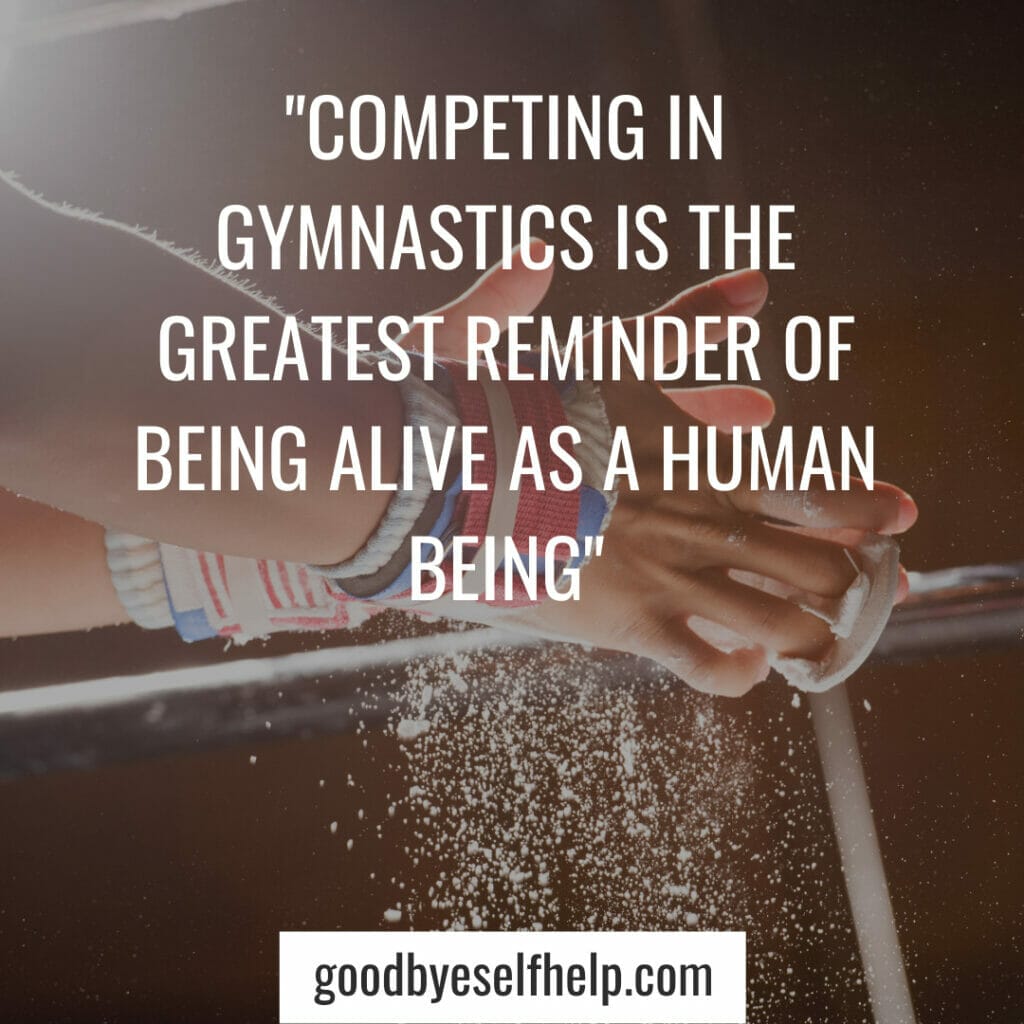 33. "Hard work is always hard work, for young gymnasts and old gymnasts. Whoever can handle this will be a champion" – Svetlana Boguinskaya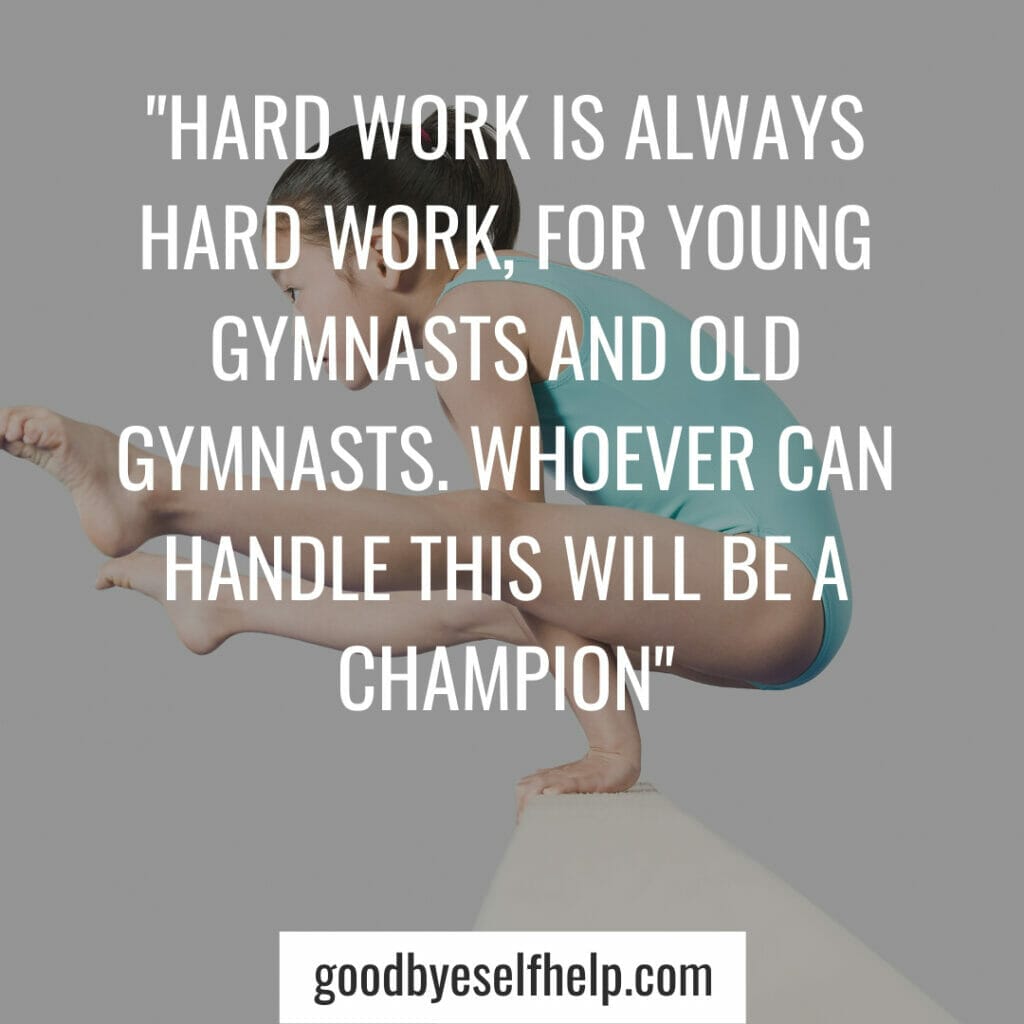 34. "After a while, if you work on a certain move consistently, then it doesn't seem so risky. The idea is that the move stays dangerous and it looks dangerous to my opponents — but it isn't to me. That is my secret."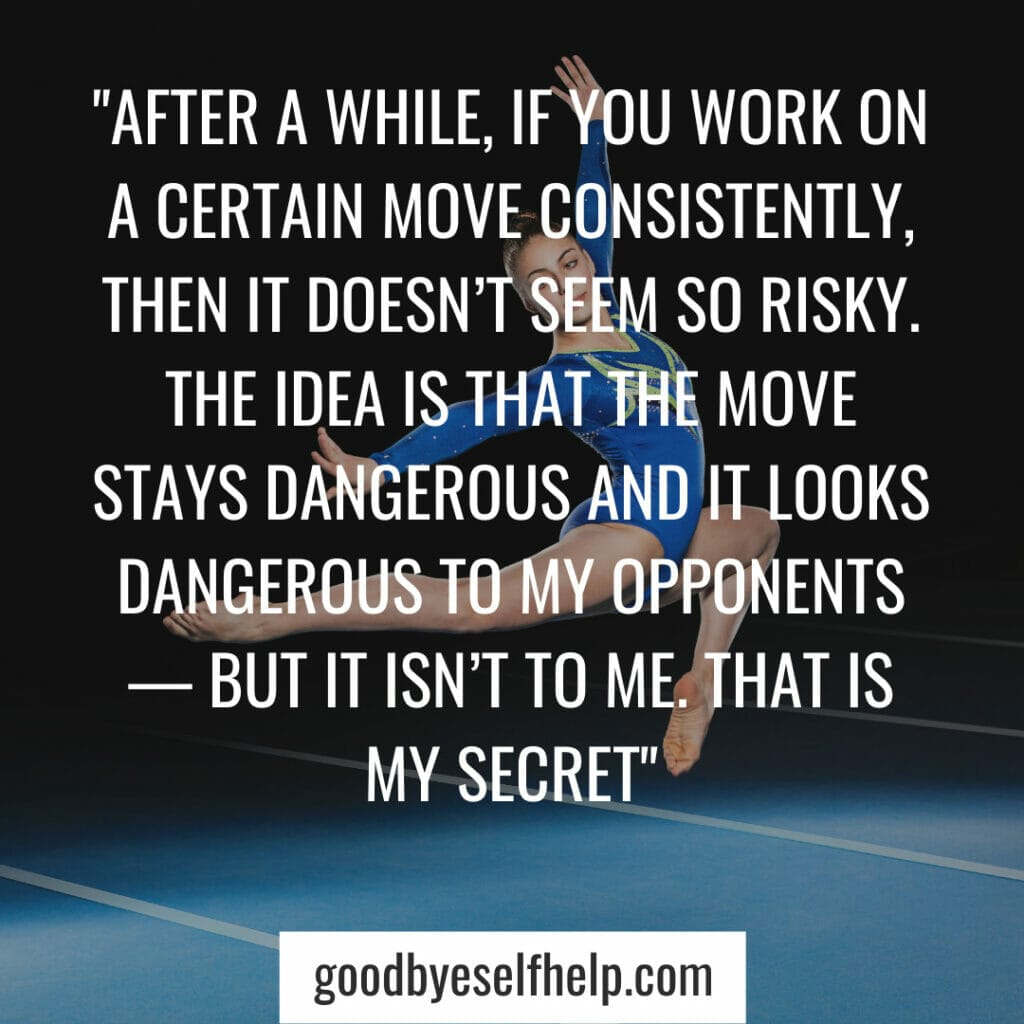 35. "If you still look cute after practice, you didn't work hard enough."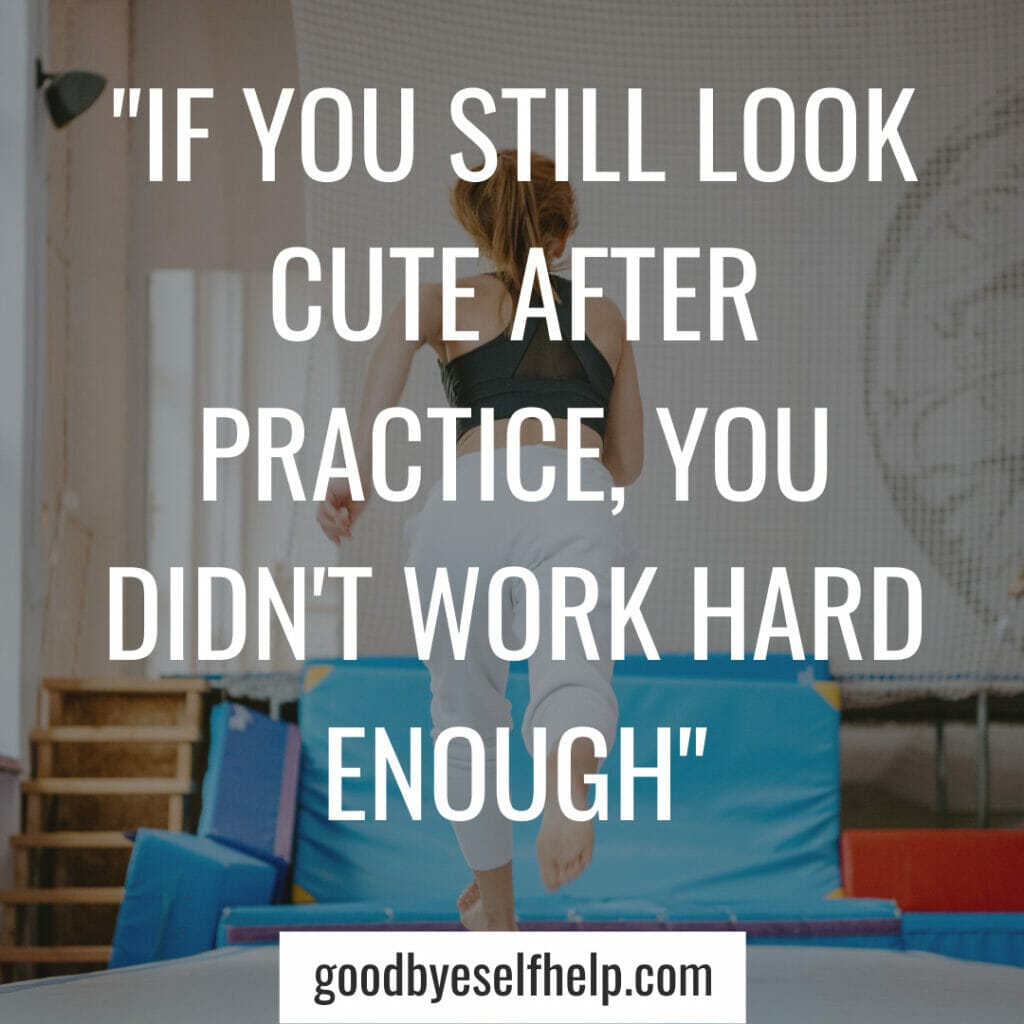 36. "You can sum up this sport in three words: you never know."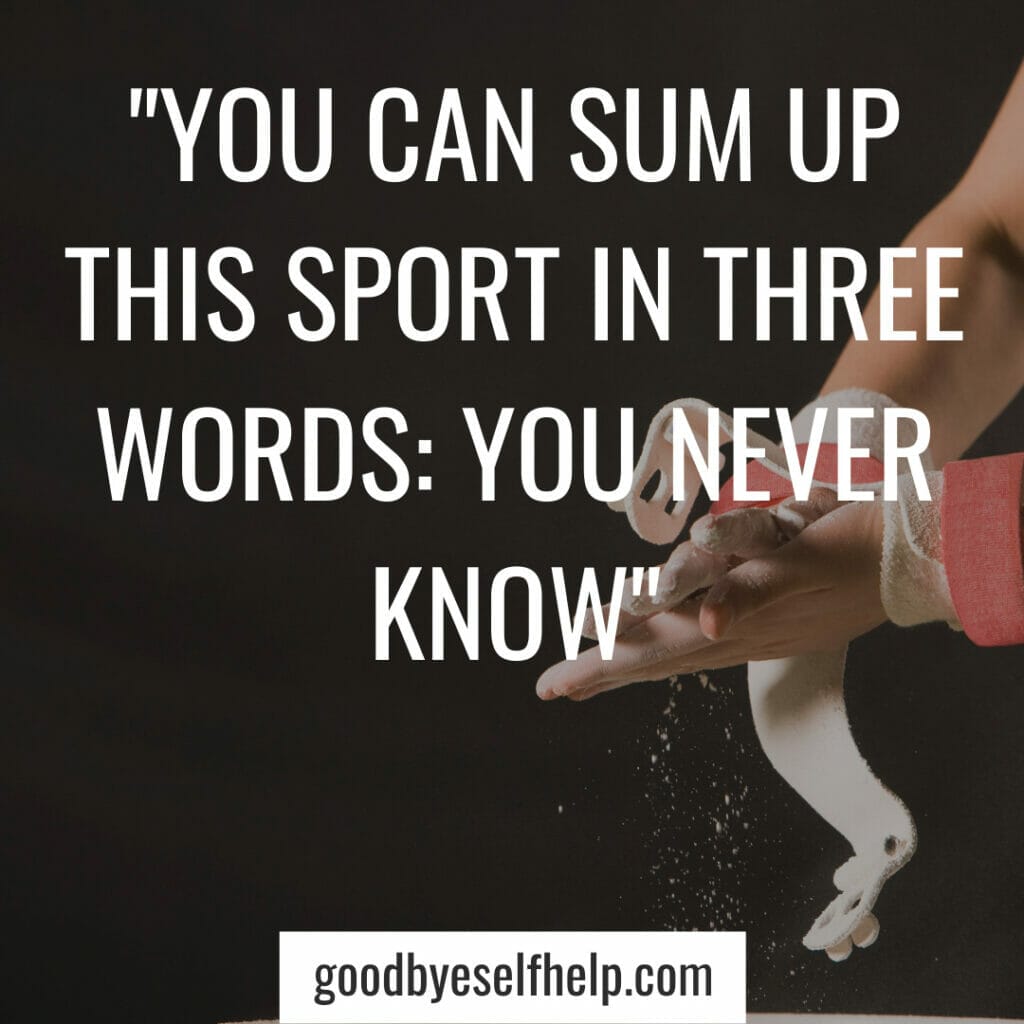 37. "Gymnastics: blood, sweat, and chalk."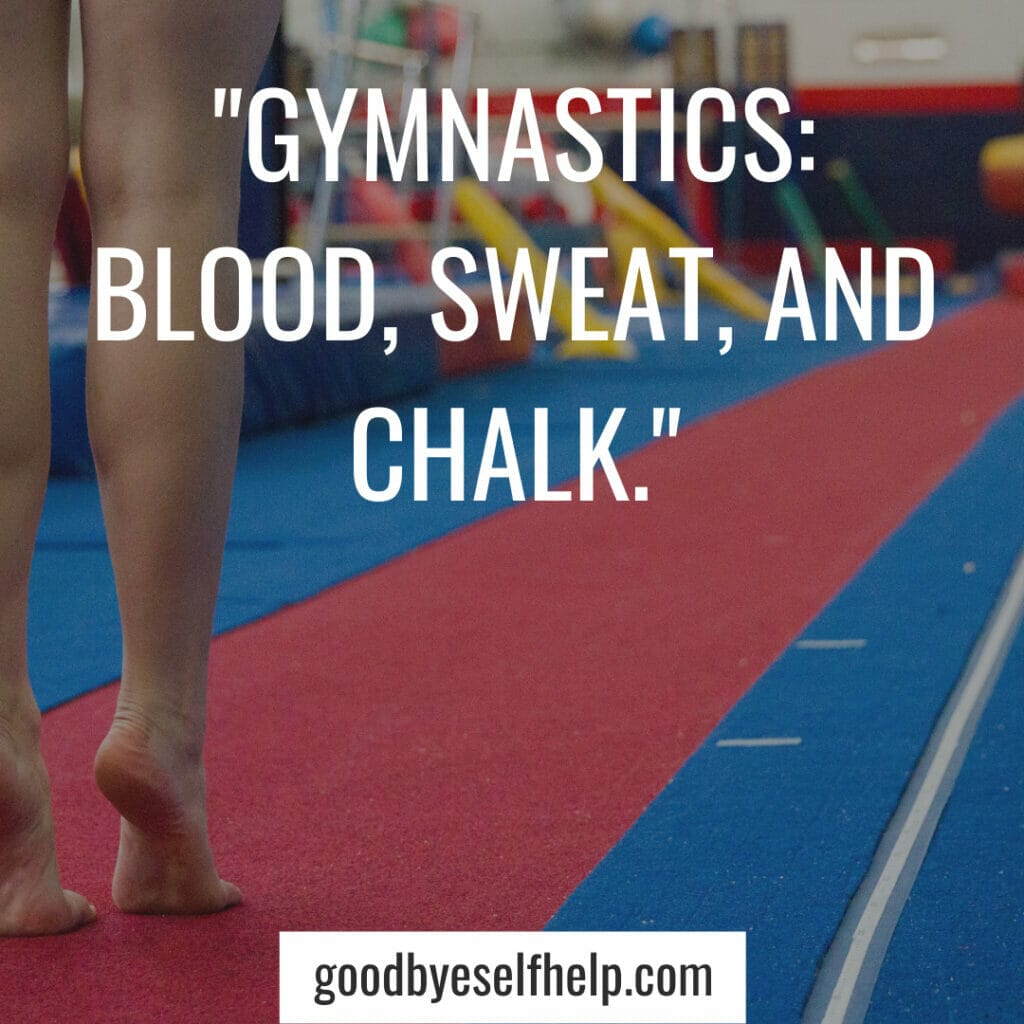 38. "Being a gymnast means you are always striving to do things which you think you cannot do."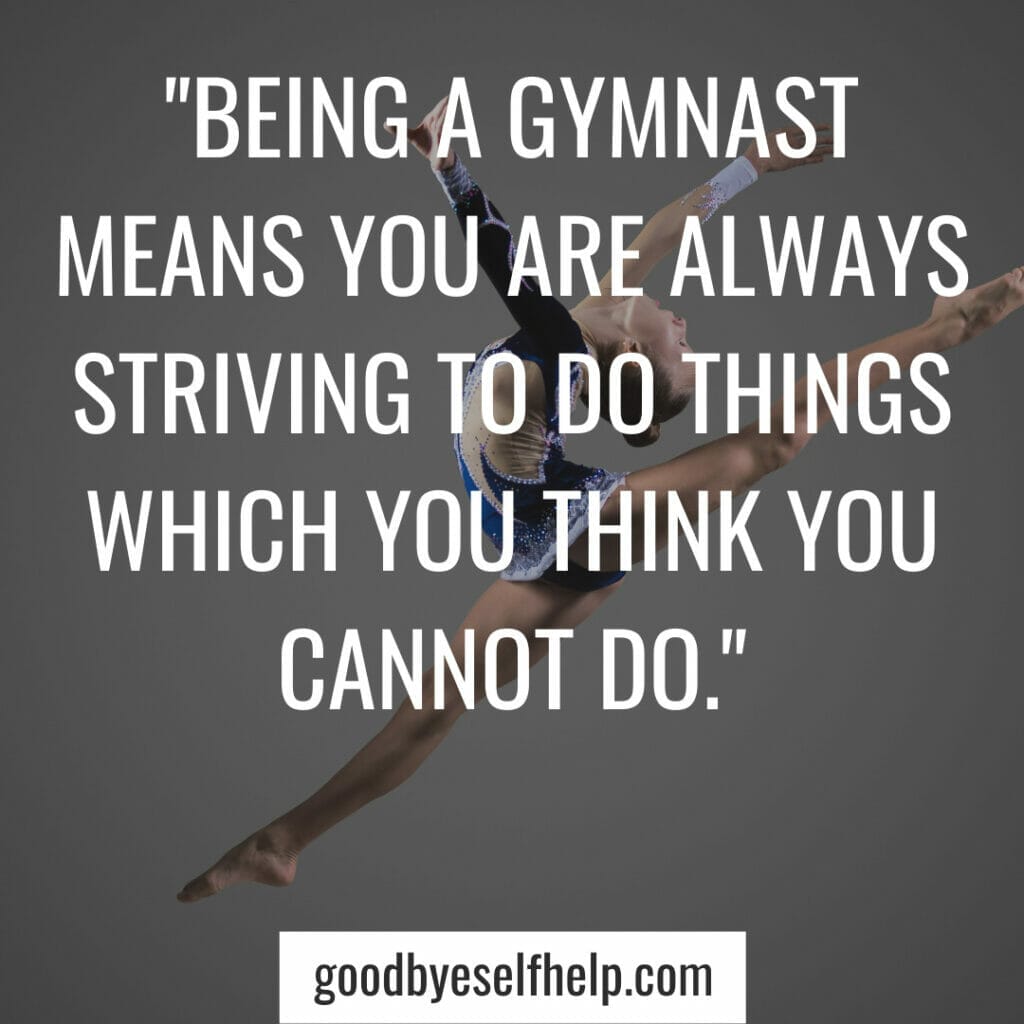 39. "The seemingly insurmountable obstacles and unanticipated challenges we encounter & conquer, as devastating and untimely as they feel, are exactly what makes us better when the opportunity to strive for greatness presents itself!" – Kathy Johnson